Everyone loves a good pineapple SVG! This piña colada pineapple cut file is perfect for summer and tropical projects!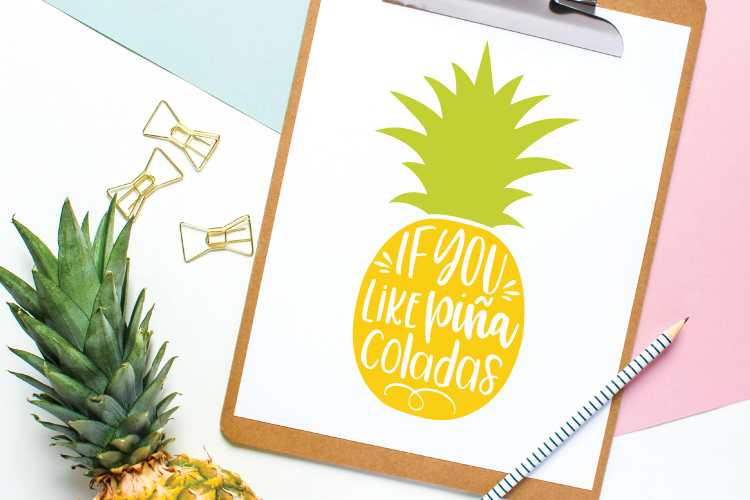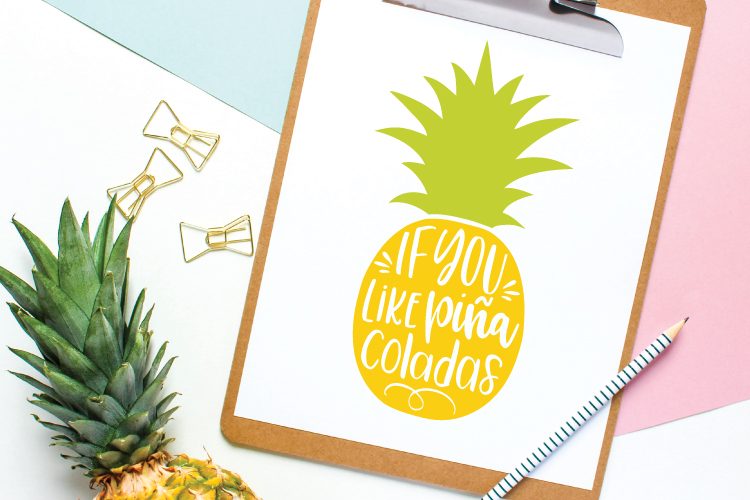 A while back, my friend Sarah asked me for a pineapple SVG for a summer tote she wanted to make. Together we designed this adorable pineapple SVG with the iconic line, "If you like piña coladas…" I apologize in advance for getting the song stuck in your head, but if you don't belt out "…and getting caught in the rain!" after hearing the first line, I'm not sure we can be friends ;-)
This is the perfect file for putting on a tropical tank top, a water bottle, or even a cute beachy tote bag. Looking for brightly colored iron on vinyl? Expressions Vinyl has perfect green (green apple) and yellow (lemon yellow) options.
And if you're looking for an actual piña colada recipe, here are a few to try!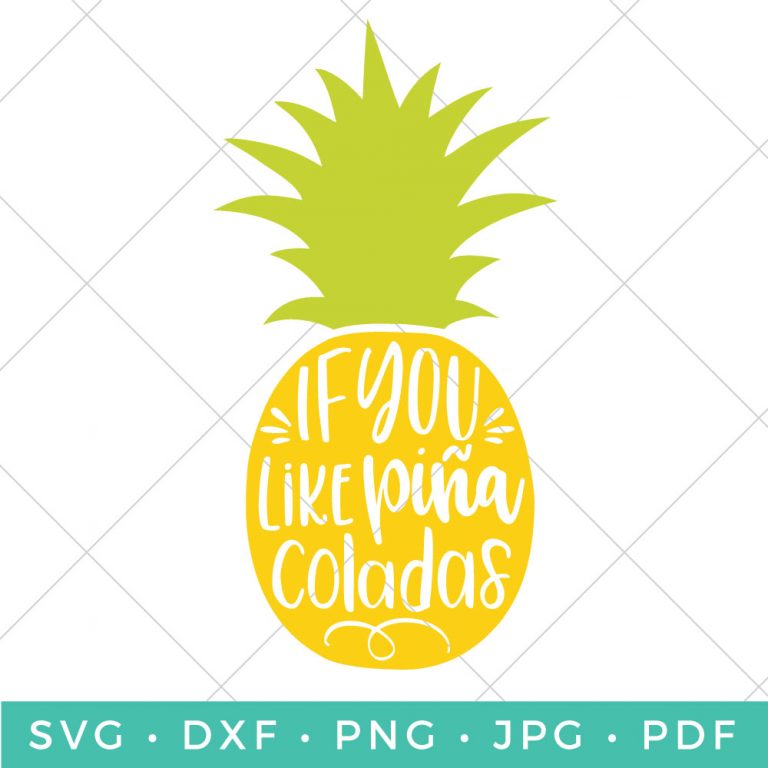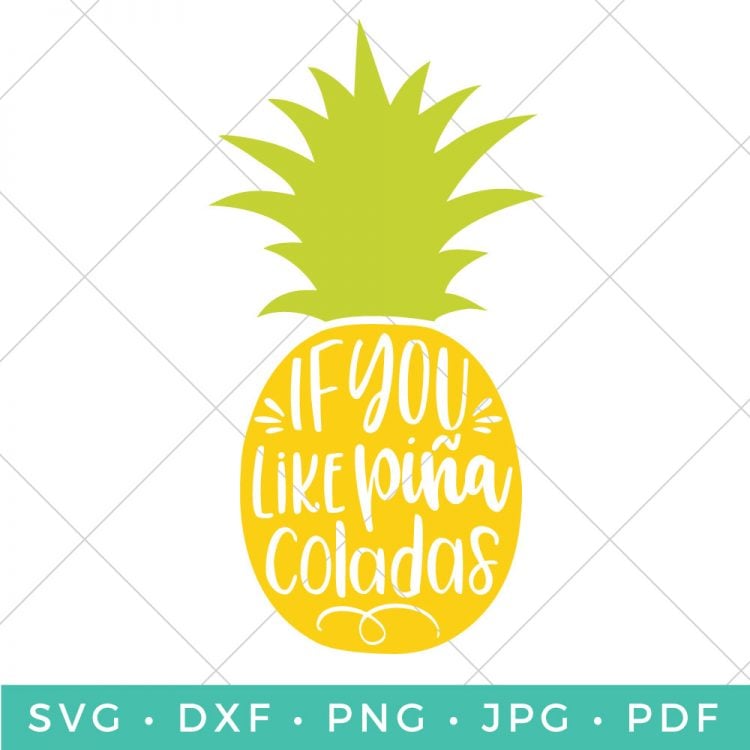 Download the Piña Colada Pineapple SVG Here
This file was free through 7/6/18. Now you can get it in our shop! If you want to be notified of flash freebies, join our mailing list!