Download this free Strong Like My Mom t-shirt decal so your kids can tell the world you are a strong mom! Designed to be cut on your electronic cutting machine.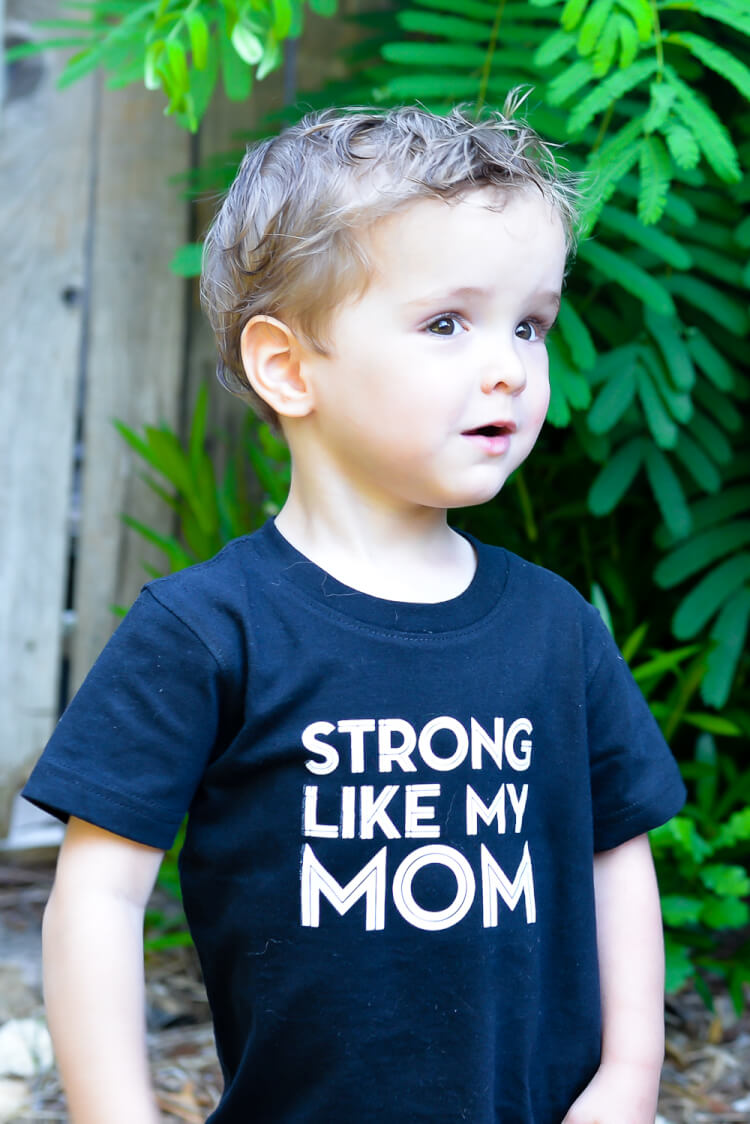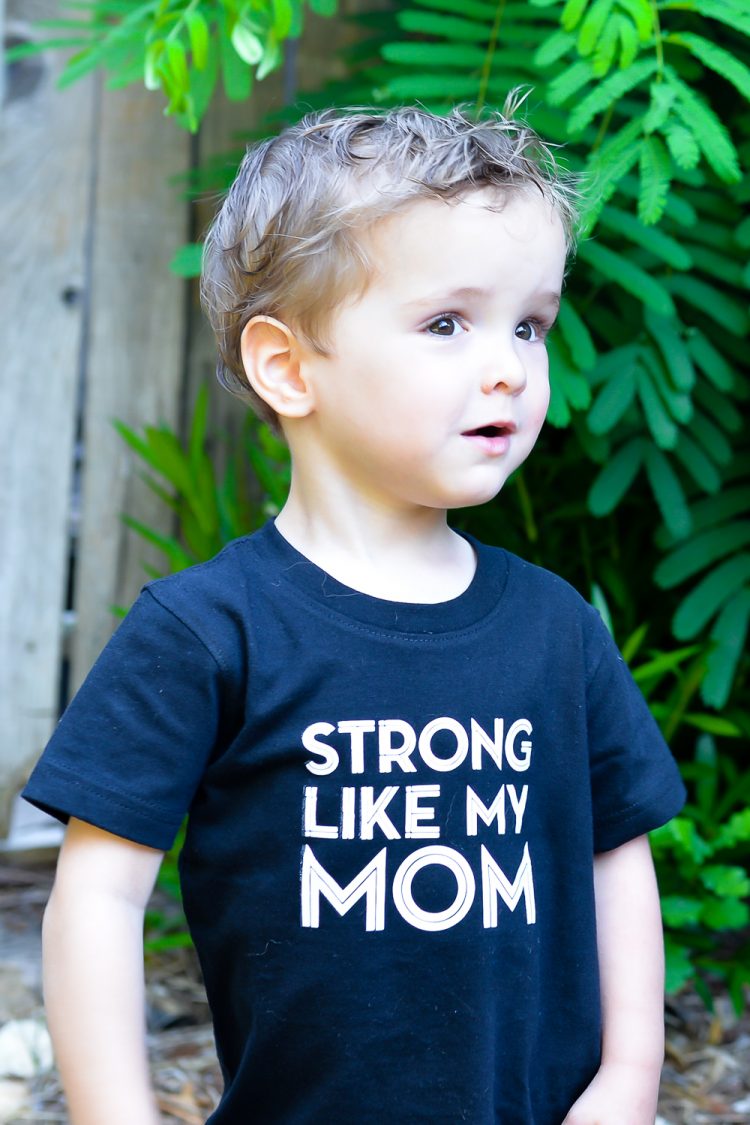 This post is sponsored by Hefty®. Thank you for supporting the brands that support Hey Let's Make Stuff!
It's been quite the experience watching our twin boys move from babies to toddlers. I was chatting with a friend the other day who has a daughter the same age, and we realized that we're really moving from care-taking to actual parenting. For a long time, it was just my duty to make sure my babies were fed and napped and loved. Now I have to make decisions about what to do when my boys are fighting with each other or refusing dinner or putting graham crackers in the humidifier.
Yeah, that happened.
My husband and I are also realizing that the boys are really watching us now—what we say and especially what we do. So even though we are often tired, exasperated, and short-tempered (like every other parent on the planet), we are making an effort to be positive, kind, strong, and compassionate and to model the behavior we want to see in them.
Guys, it is hard.
But it's also essential—and it's working! They are modeling our behavior in good ways. If one of my boys hurts himself, the other will bring him his blankie or a toy. They throw things in the trash when we ask them to and bring their dinner plates to the sink. The other day I left out my hand weights after a workout and saw my boys trying to pick them up saying "Mama!" I asked them, "do you want to be strong like mom? And both of them smiled really big and shouted "YUP!"
Of course I had to put it on a t-shirt for them!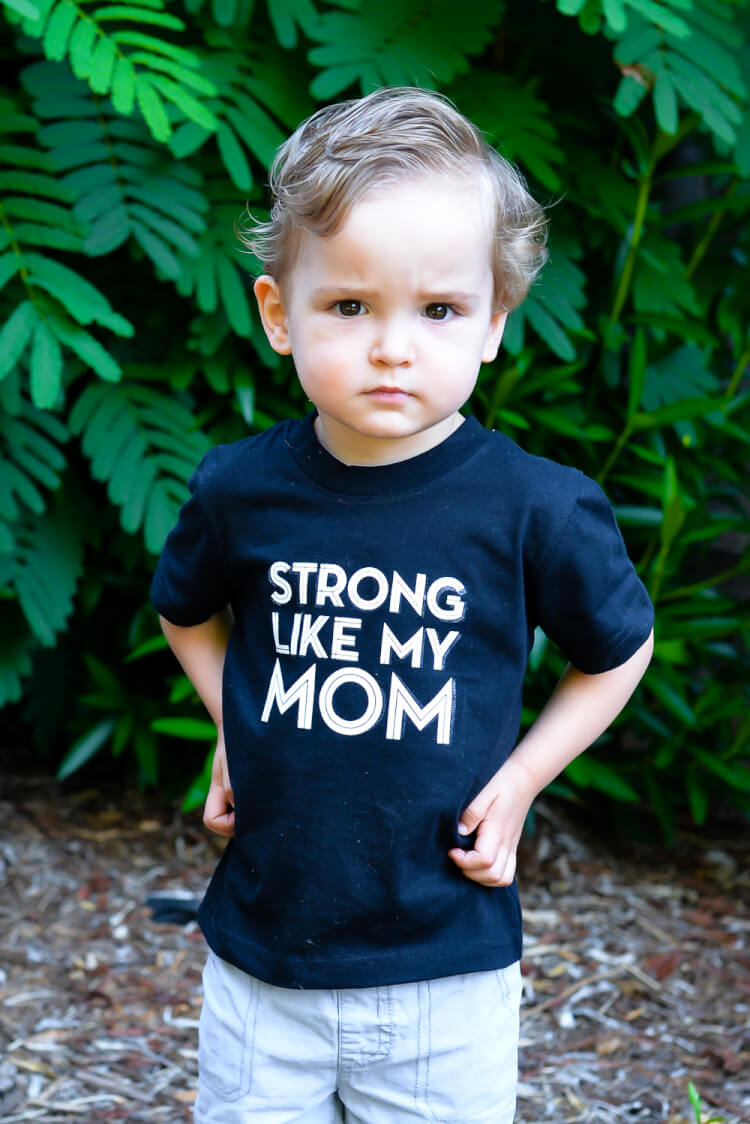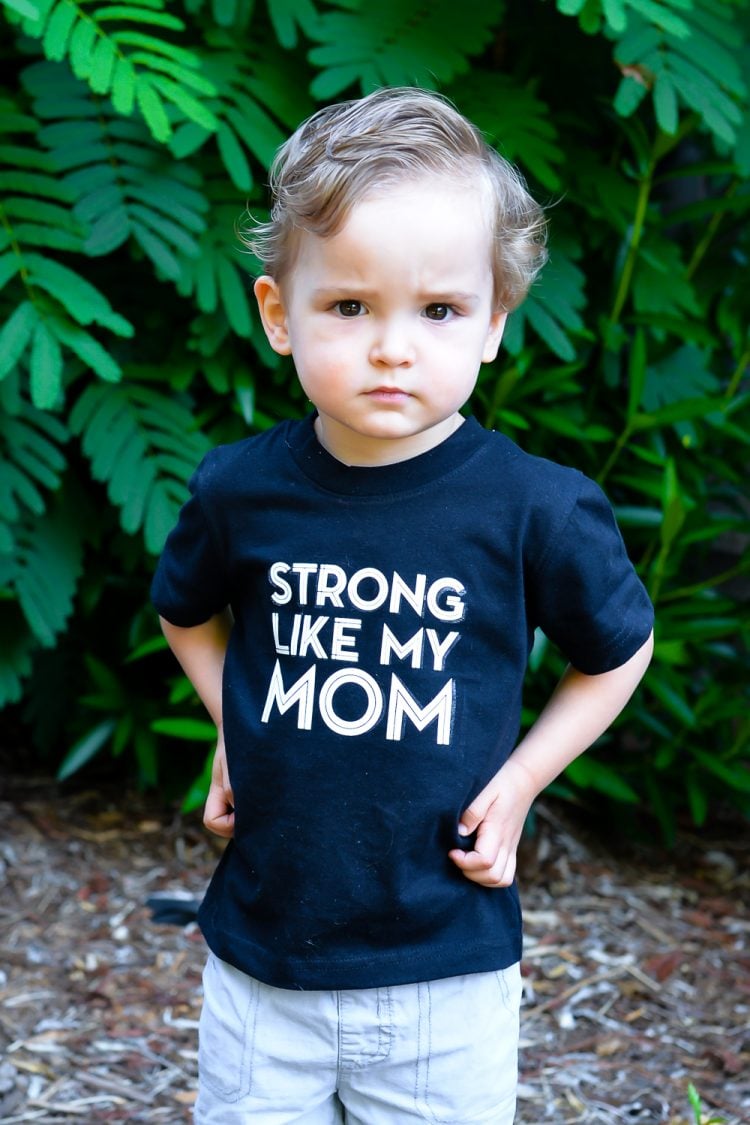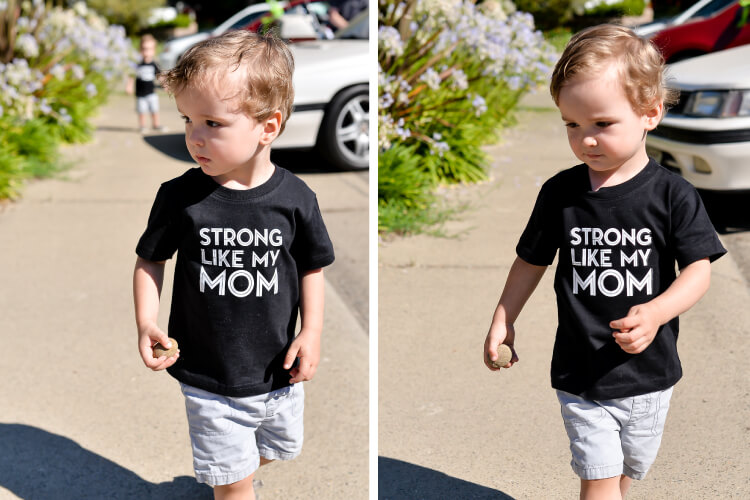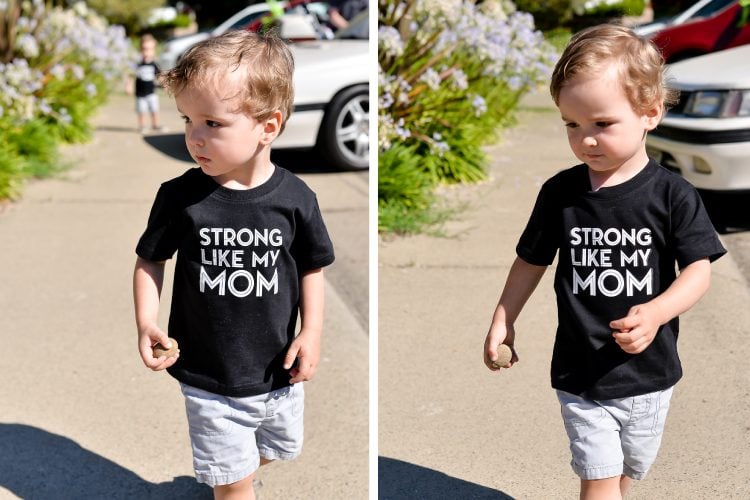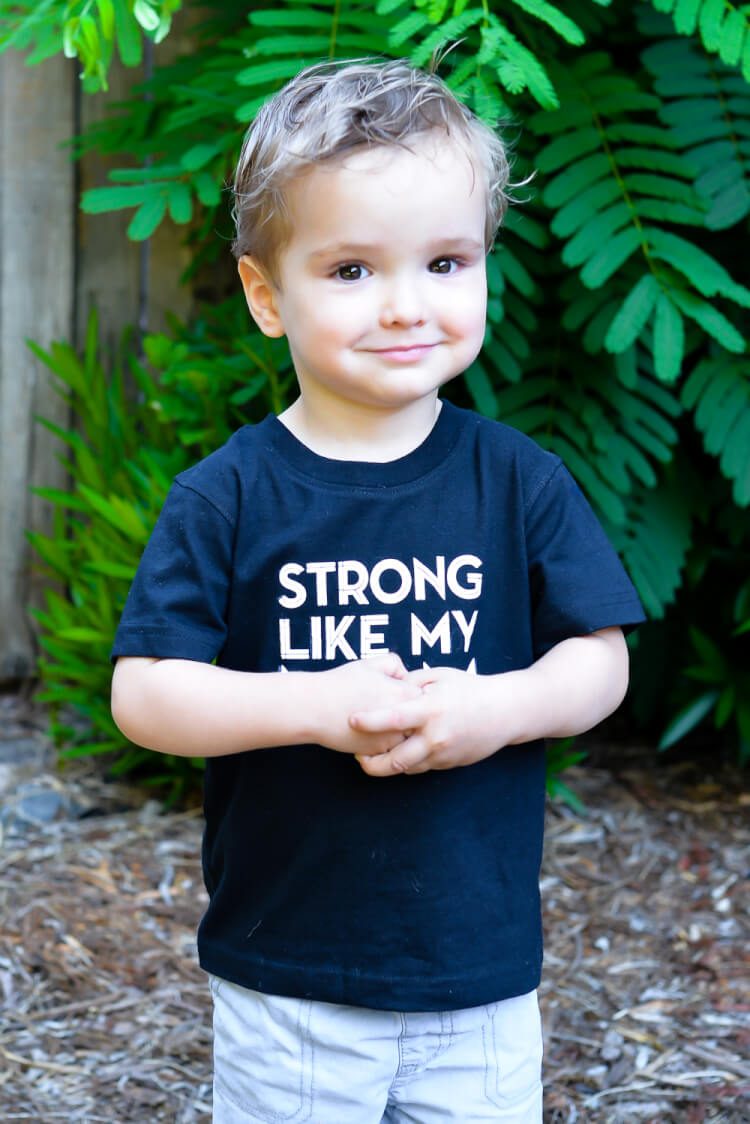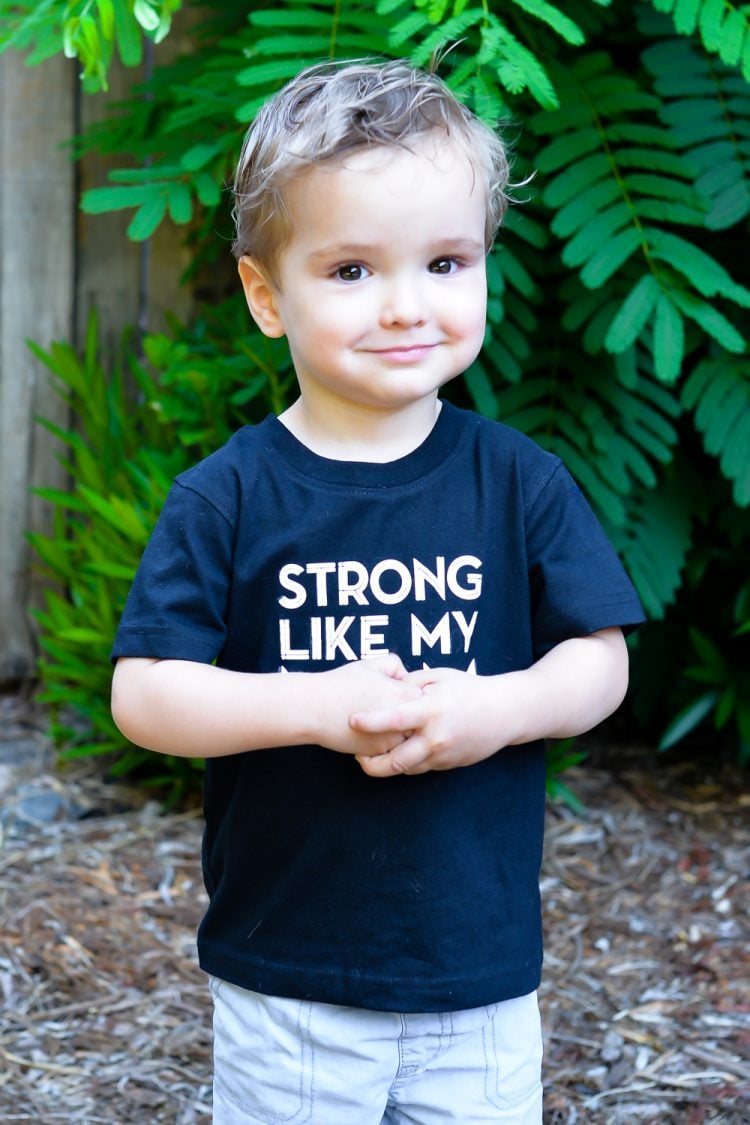 You can download the Strong Like My Mom t-shirt decal files here, and cut them out using your electronic cutting machine. Remember to reverse your image so that it will iron-on correctly!
Download the Free Strong Like Mom File under SVGs C42
This file can be found in my Free Craft Resource Library. The file number is: C42.
Want access to this free file? Join my FREE resource library! All you need is the password to get in, which you can get by filling out the form below!
Stop pulling your hair out and start creating confidently with your Cricut! Finally understand how to use your Cricut with my Learn Your Cricut eBooks!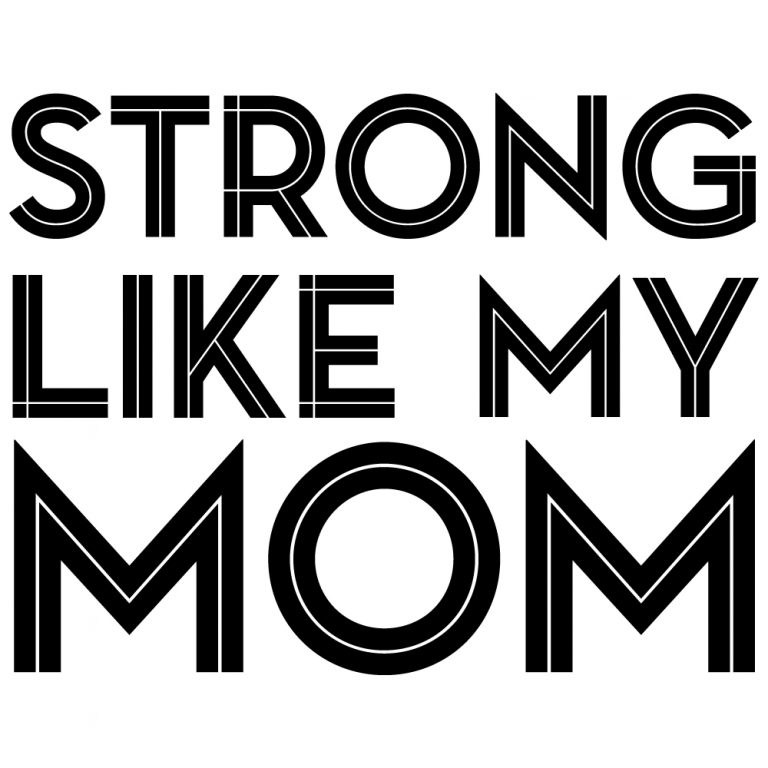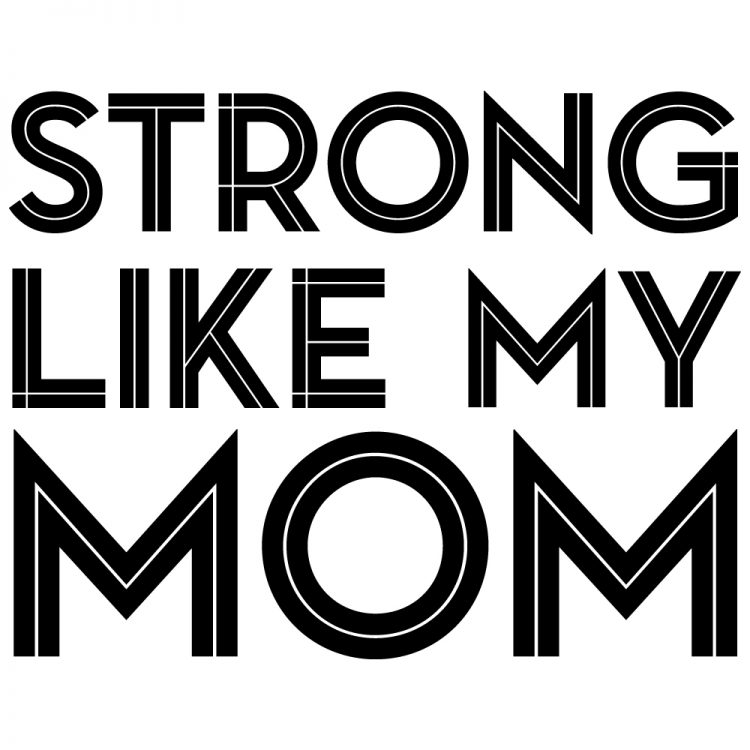 I absolutely love that my boys see me as a strong mom. I think moms often get a bad rap, but ladies, we are STRONG. We may also be tired, exasperated, and short-tempered (I mean, have you met a toddler?) but we are great moms despite all of those things. We keep everyone fed. We get everyone to soccer on time (or close to it!). We make an obscene amount of chicken nuggets. We comfort our kids when they don't feel well. We pick them up when they fall down (some of us pick up more than one at once!)
And if you're anything like me, you clean and clean and clean, because kids are messy!
Hefty®, our favorite trash bag brand, is celebrating strong moms too, with WWE star John Cena and his mom getting in on the strong moms action in this hilarious video! If you're not using Hefty® Ultra Strong™ trash bags in your home, you're missing out. They are odor-neutralizing with ARM & HAMMER™, have a break-resistant drawstring to keep the bag from falling inside the trash can, and, my personal favorite, are puncture-resistant. Because I may be a strong mom but I hate leaky trash bags.
Plus, they are a better price than competitor trash bags, which makes this strong mom's wallet a lot happier.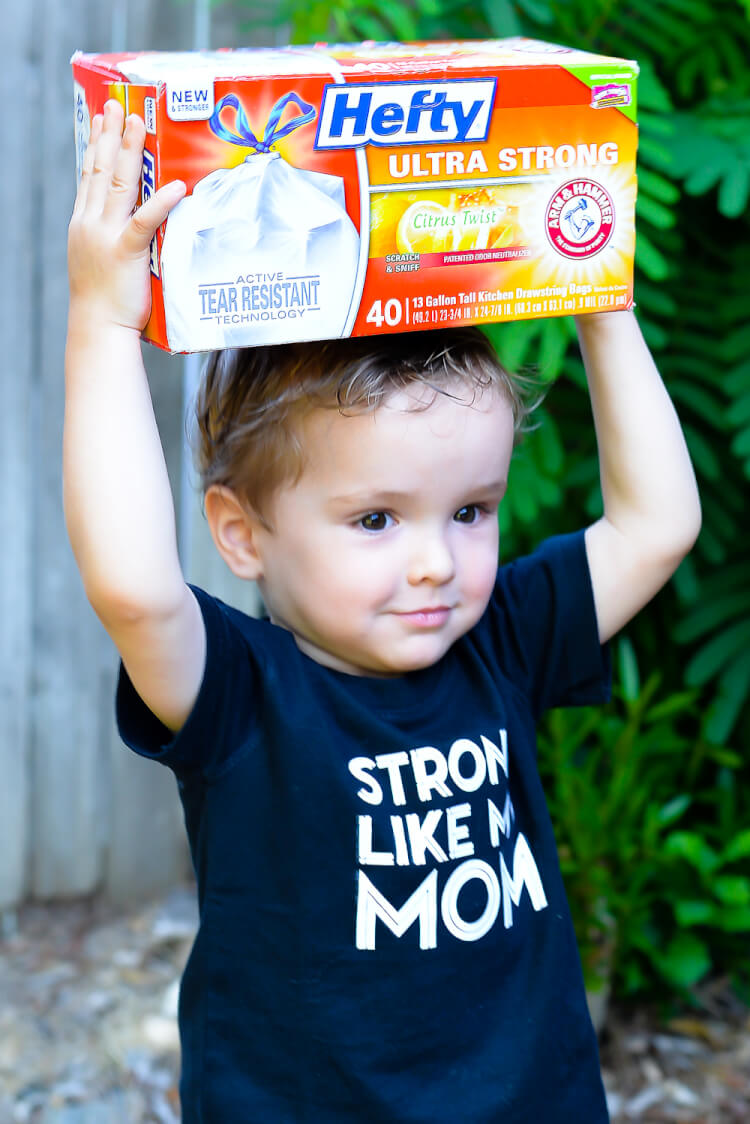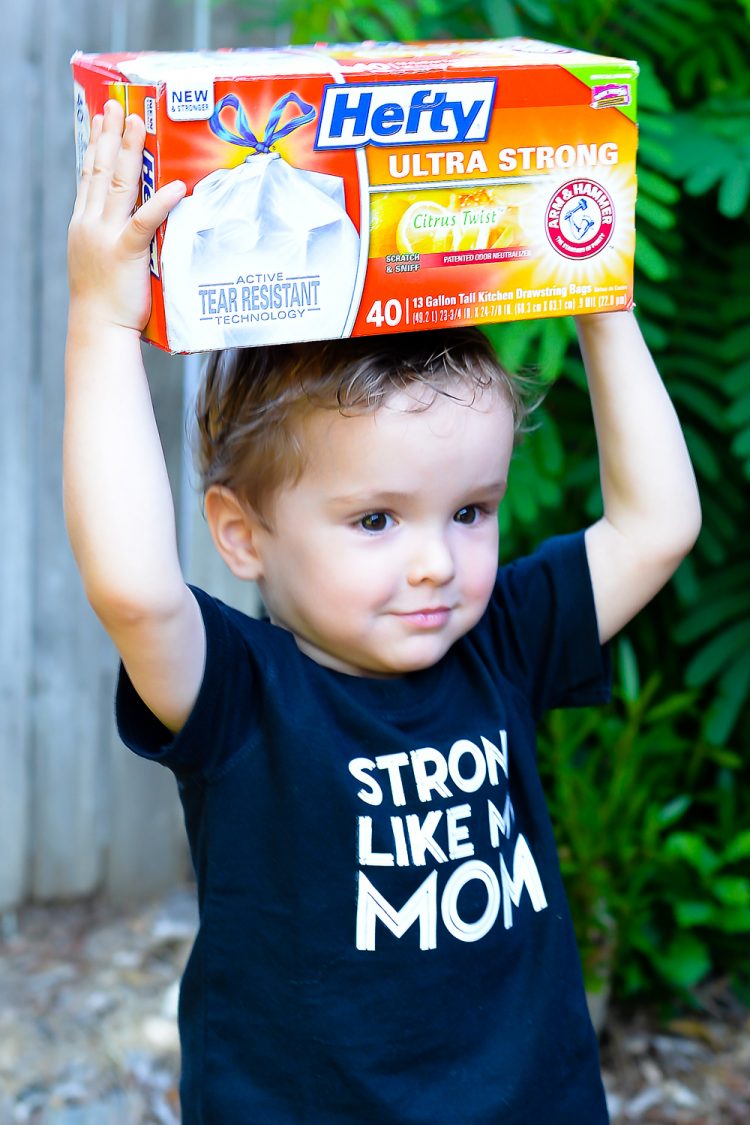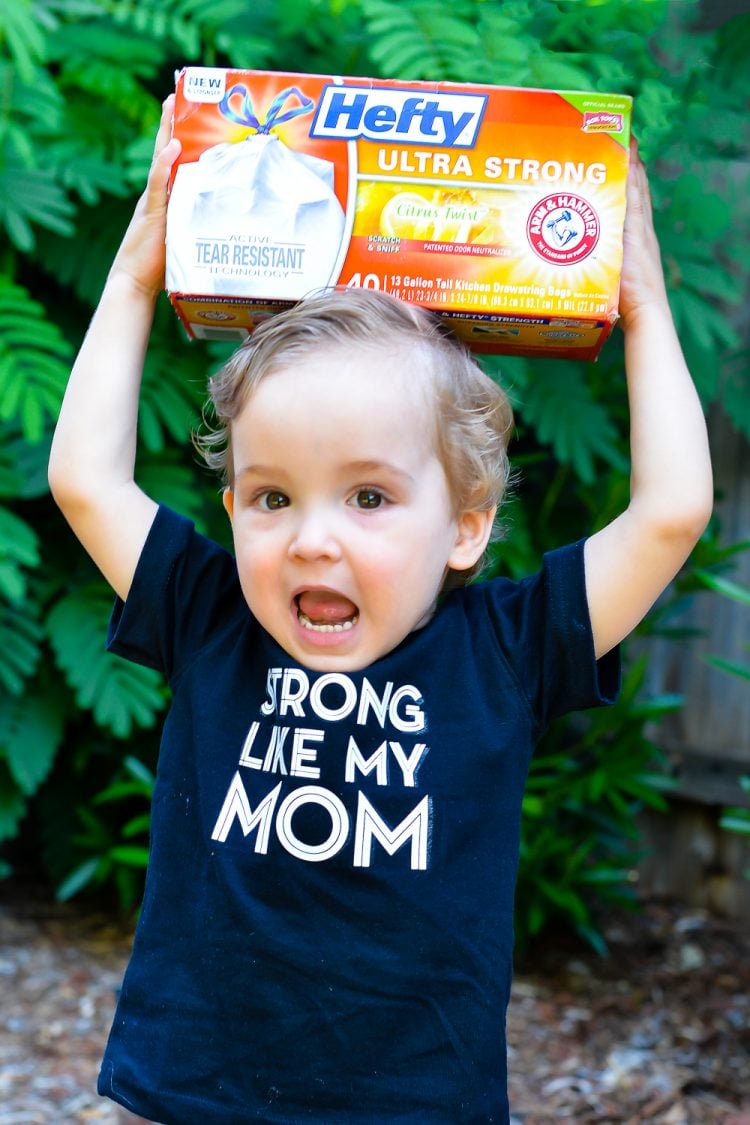 Tell me how you know you're a strong mom in the comments! And make sure to check out John Cena and his ultra-strong mom!
This is a sponsored post written by me on behalf of Hefty® Ultra Strong™ trash bags.