These crafty SVGs are perfect for the creative person in your life! Makers Gonna Make, Crafters Gonna Craft, Sewists Gonna Sew, and Quilters Gonna Quilt—there something for everyone!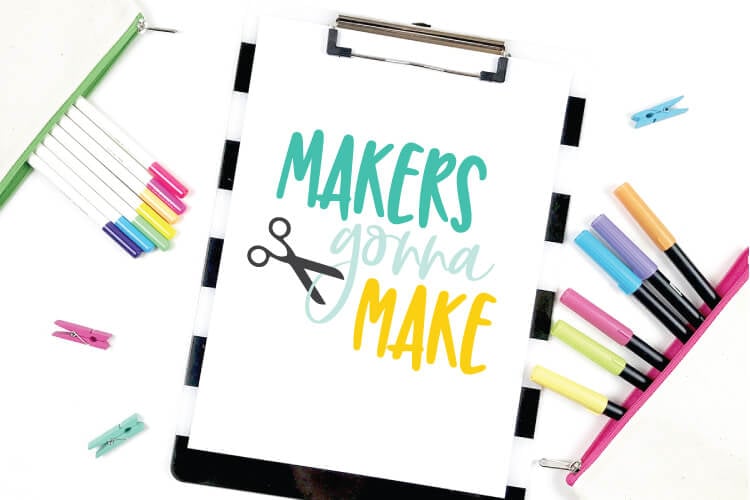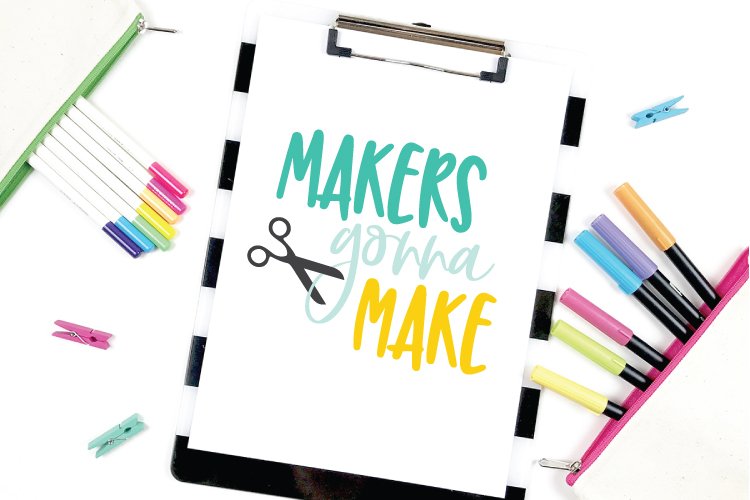 I've always been a maker. When I was a kid, I spent more time with my LEGO than with Barbie (and when I was playing with Barbie, I usually spent my time decorating her house!). Obviously that has transitioned here to my blog and my day-to-day life. I get to make stuff for a living, which is the best job I could ever imagine!
If you love making, too, you're going to love this week's Flash Freebie! I have designed FOUR files for every creative person in your life, and they are free for one week before I move them to my shop! There's one for makers in general, and then more specific versions for crafters, sewists, and quilters (all of which, I realized, rely heavily on scissors!). Put them on t-shirts, tote bags, clipboards, and more. If you have a crafty passion you don't see here, leave me a note in the comments and I'll design a second set at some point.
There are five types of files included: SVG, DXF, and PDF, as well as PNG and JPG versions of each individual file.
Download the Makers Gonna Make SVGs Here
This file was free through 4/6/18. Now you can get it in our shop! If you want to be notified of flash freebies, join our mailing list!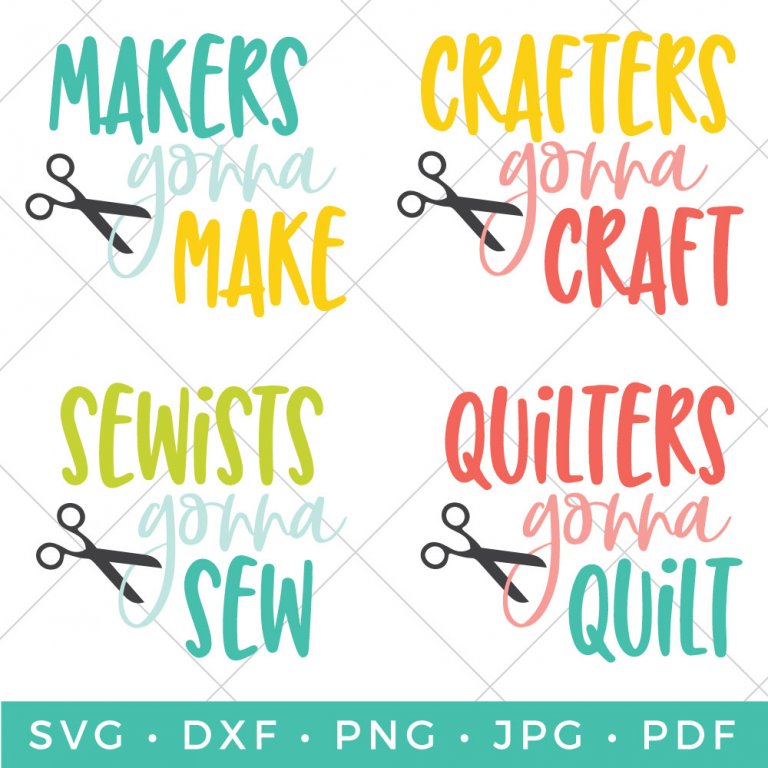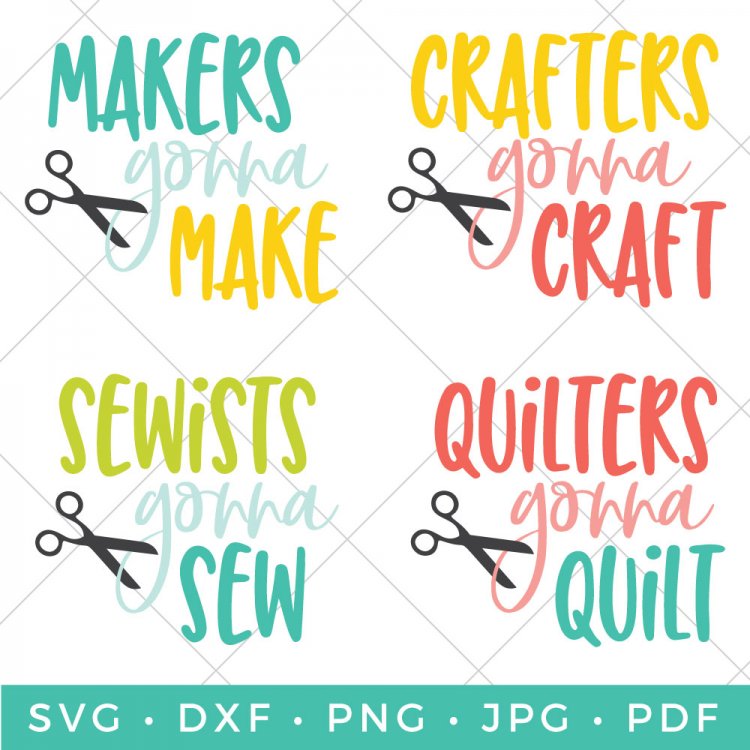 If you're looking for some crafty tutorials, make sure to check out the navigation menu above! I have tutorials for all sorts of making, crafting, sewing, and quilting. If you're searching for something in particular and you can't find it, let me know in the comments!