These Lucky Charms SVG cut files will help you make a delicious, marshmallow garland for St. Patrick's Day! Also fun for tons of other Lucky Charms crafts year round.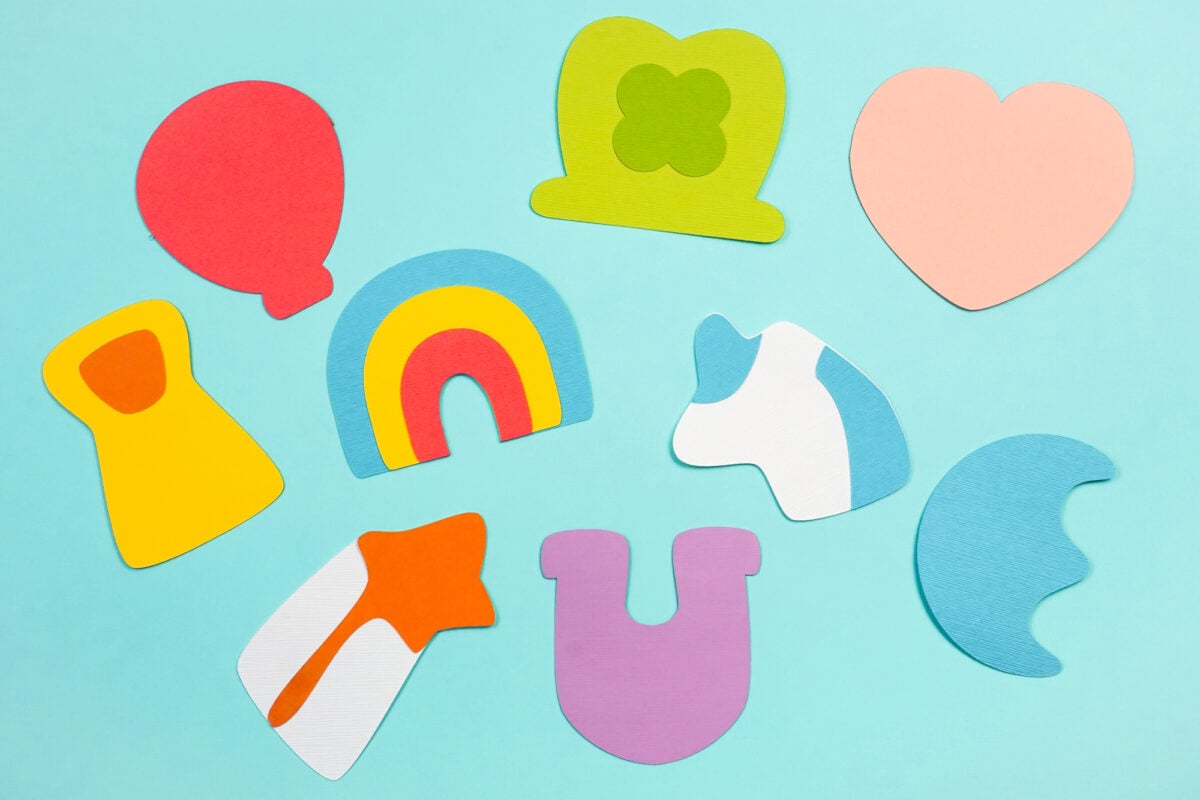 St. Patrick's Day is coming up so today I thought I'd give you all a lucky little freebie. These Lucky Charms cut files are perfect for creating sweet marshmallowy garlands or cutting in iron-on vinyl for t-shirts and other fun St. Patrick's Day crafts. You can actually catch these lucky charms!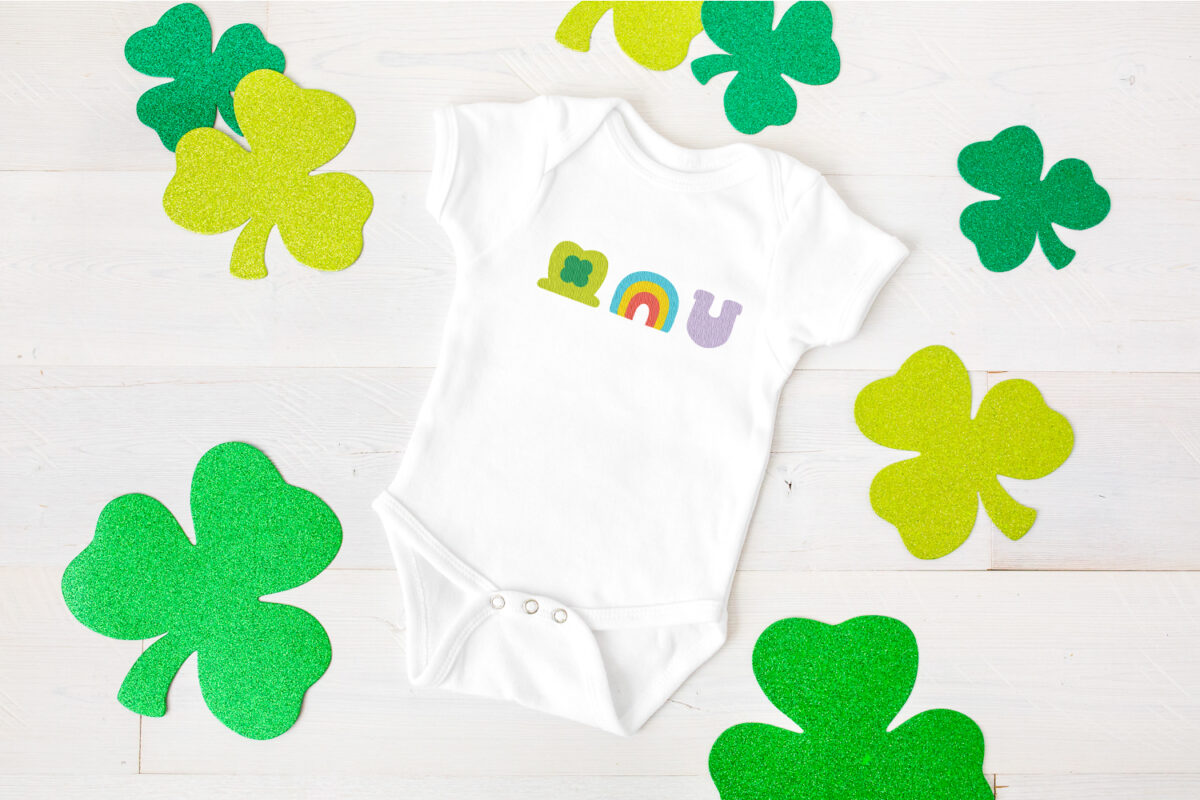 All the current Lucky Charms marshmallows are here, including:
Hourglass
Balloon
Horseshoe
Shooting star
Clover
Moon
Rainbow
Heart
Unicorn (added in 2019!)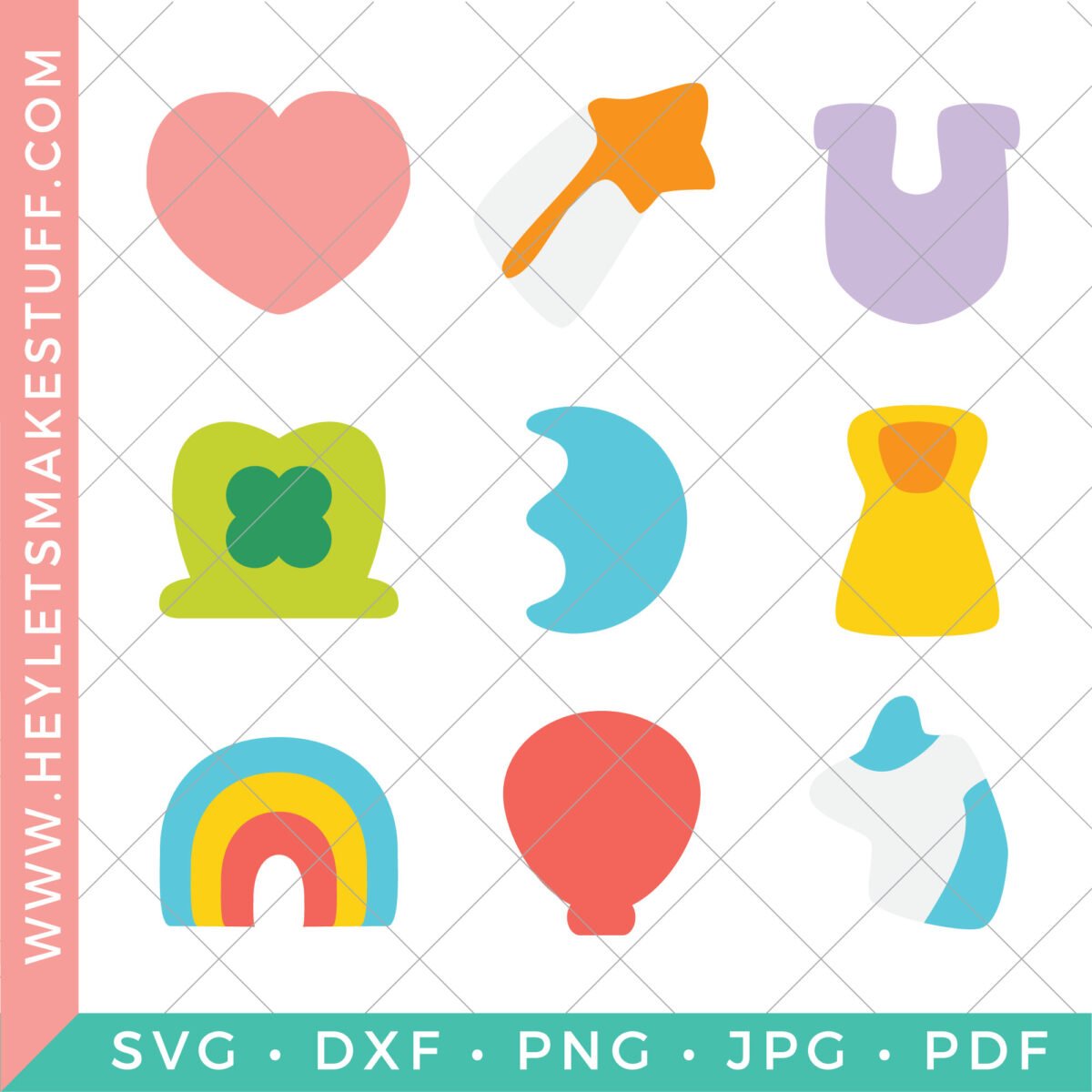 Download the Free Lucky Charms Files under SVGS C273
This file can be found in my Free Craft Resource Library. The file number is: C273.
Want access to this free file? Join my FREE resource library! All you need is the password to get in, which you can get by filling out the form below!
I've cut them on my Cricut Explore in paper close to their original colors, but you could cut them in whatever material you choose! You could also make them into a fun garland to hang up for St. Patrick's Day.
For the cut-outs that are more than one color, I just used spray glue to stick them together!