Whether you're Top Chef material or more of a Worst Cooks kind of person, this funny kitchen SVG bundle is perfect for you. Add a little kitchen humor to all your favorite kitchen accessories!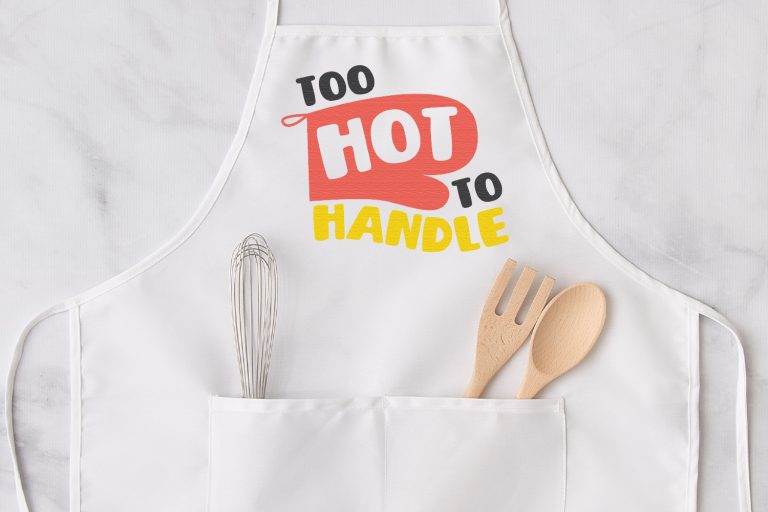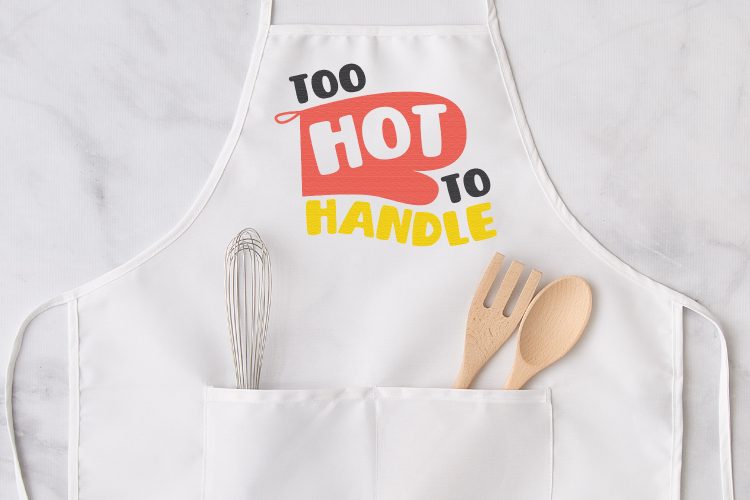 Want to save this post to reference in the future? Enter your email below and we'll send it right to your inbox!
What's your kitchen mastery level? Most days I feel like I fall somewhere close the Swedish Chef from the Muppets. Food everywhere, all the dishes, a bit of yelling, basically chaos. But oh man, I do love food. As a child and as an adult I have had the privilege of traveling a lot and have been exposed to all types of cuisines, dishes, and flavors. The world is full of amazing foods—I just wish I could recreate all my favorites in my own little kitchen!
Whipping up an elegant 5-course dinner is a little out of my wheelhouse these days. I'm lucky if I can get my boys to eat the dinosaur shaped chicken nuggets that they asked for in the first place. Our current culinary state = grilled cheese, quesadillas, and grapes. I didn't know someone could eat so many grapes, really. And that's okay for now. The days of dinner parties, holiday baking, and trying something new will return soon enough and I'll be ready!
What's your favorite dish to whip up in the kitchen? Do you love to experiment and see what comes together or are you a strict recipe follower? Do desserts bring out the best in you or are you more of a savory chef? Whatever your skill level or your specialty, this funny kitchen SVG bundle is for you. I've created four witty cut files that you can use to dress up your kitchen towels, stand mixers, aprons, pot holders, recipe books, and more.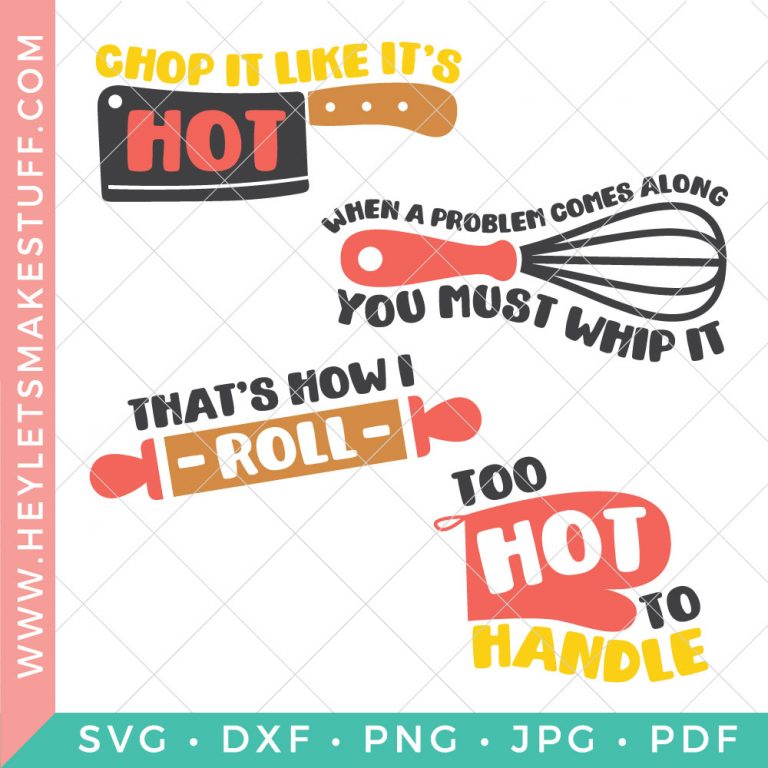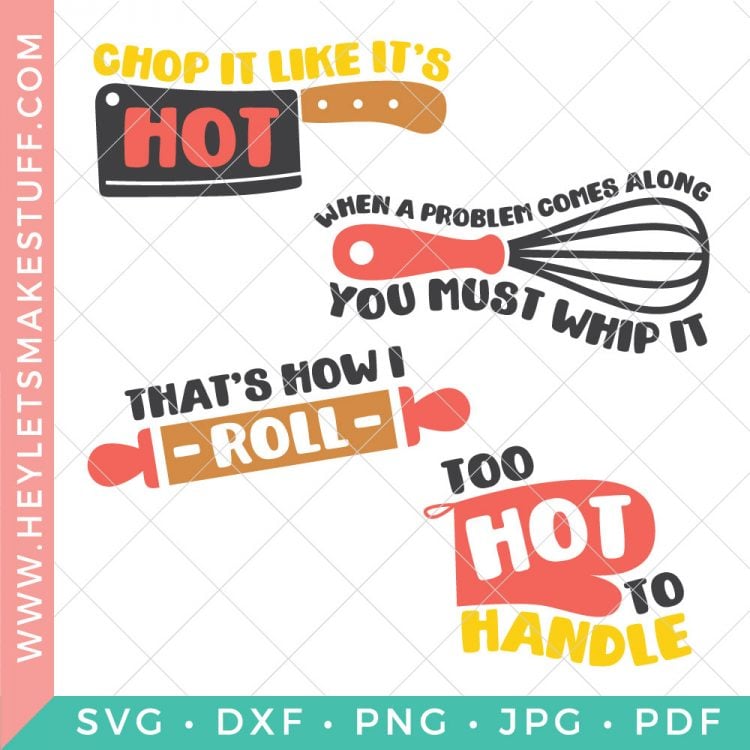 Get a little crafty in the kitchen with this kitchen SVG bundle!
Download the Kitchen SVG Bundle Here
This file was free until 9/13/19. Now you can get it in our shop! If you want to be notified of flash freebies, join our mailing list!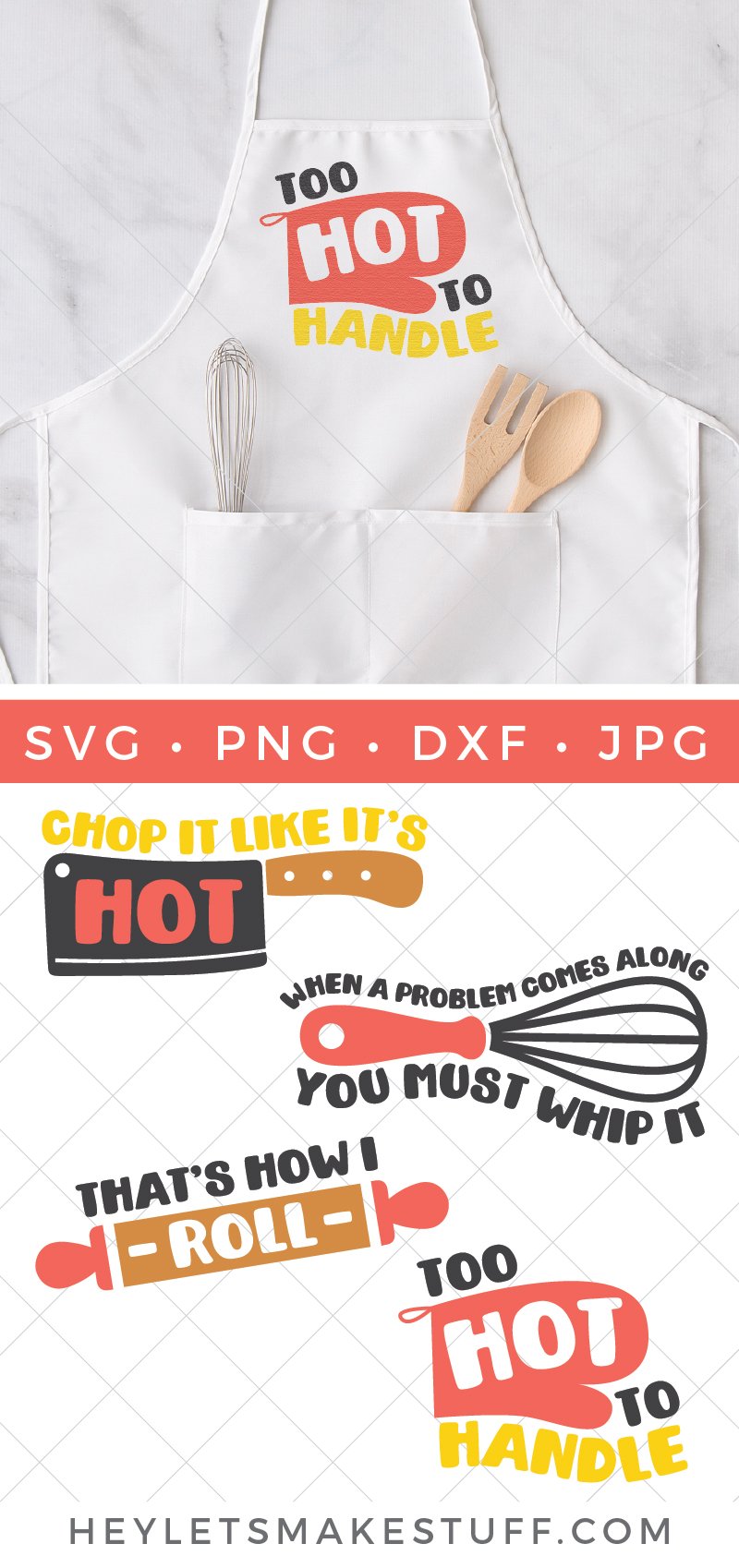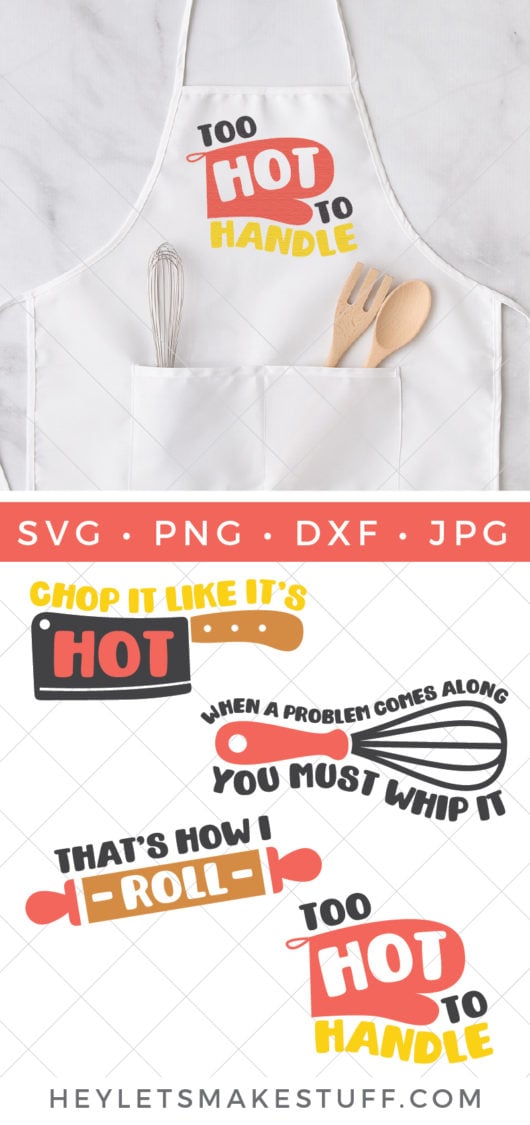 More Kitchen Humor