It's the perfect time of year to spread a little JOY to all those near and far! Create totes, shirts, pillows, printables and so much more with this Joy to the World SVG!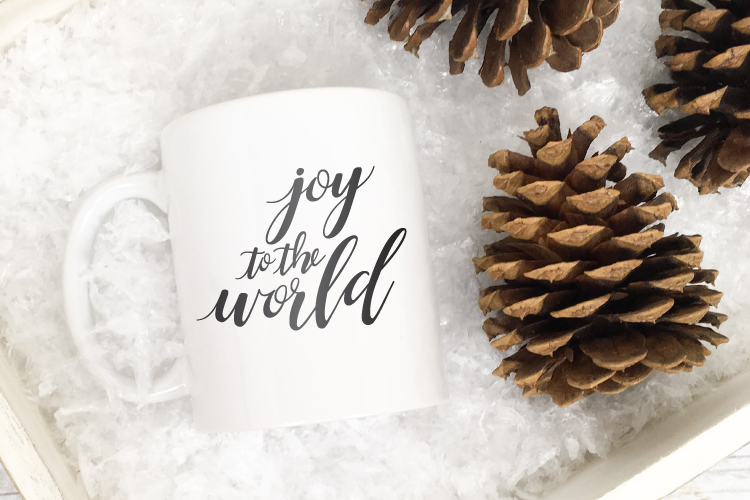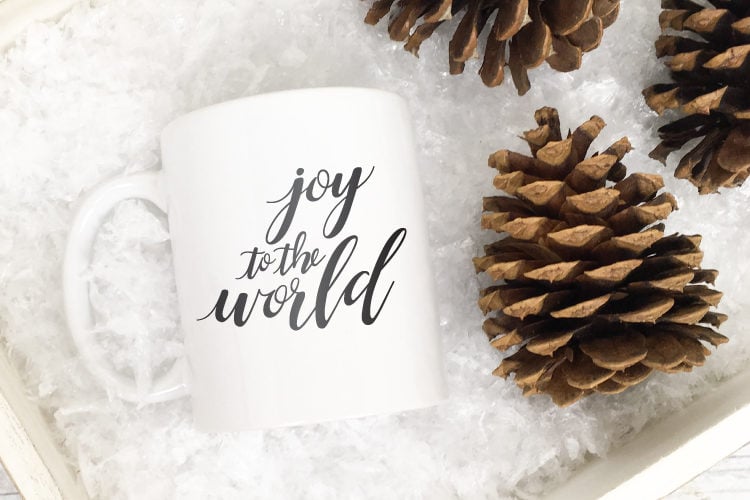 Want to save this post to reference in the future? Enter your email below and we'll send it right to your inbox!
We are smack dab in the middle of the holiday season and all I can seem to focus on is my never ending to-do list. As if everyday life rocking this mom of twin preschool-aged boys gig, running my own business and being a totally awesome wife (hey, I try!) isn't crazy enough, let's throw in some major holidays with dinners, shopping, gift giving, cleaning (oh the cleaning!) for good measure. I absolutely love this time of year but I'm sure I'm not alone when I say, it's exhausting!
Fortunately, I'm learning how to slow down and enjoy the little moments that make anytime of year special, and I think that's especially important during this season. It's not always easy, I don't always have time for it but slowing down is necessary and I encourage you to try and do the same.
This Joy to the World SVG is my little reminder to you (and myself) of what, why and how we celebrate Christmas and what our goal should be all year long – JOY. Spread JOY, live in JOY, enjoy the JOY. You get the picture. Just be JOYful! Use this SVG to leave some joy on coffee mugs, because coffee if awesomely joyous, dress up a holiday planner, create an elegant printable or even add it to a Christmas stocking. Be joyfully creative and spread some JOY to the world!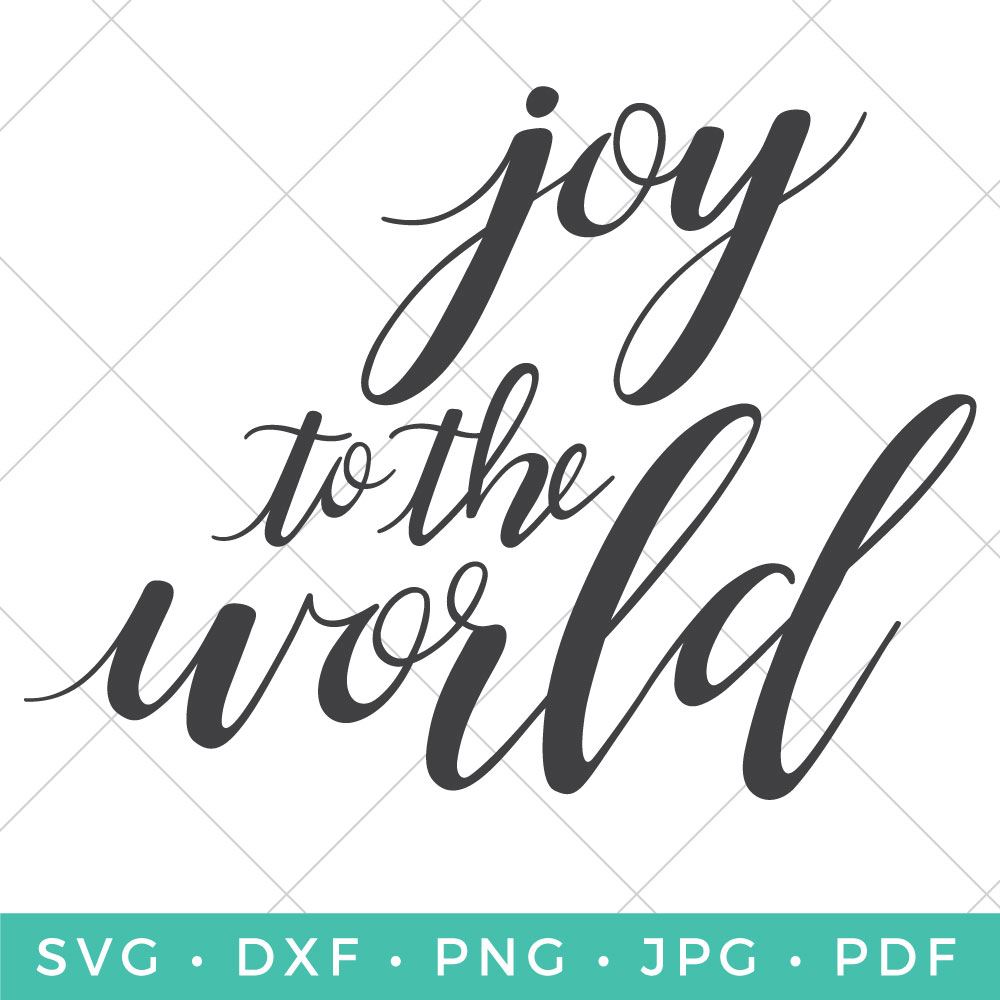 You my also like my hand-lettered All Is Bright SVG!
Download the Joy to the World SVG Here
This file was free until 12/21/2018. Now you can get it in our shop! If you want to be notified of flash freebies, join our mailing list!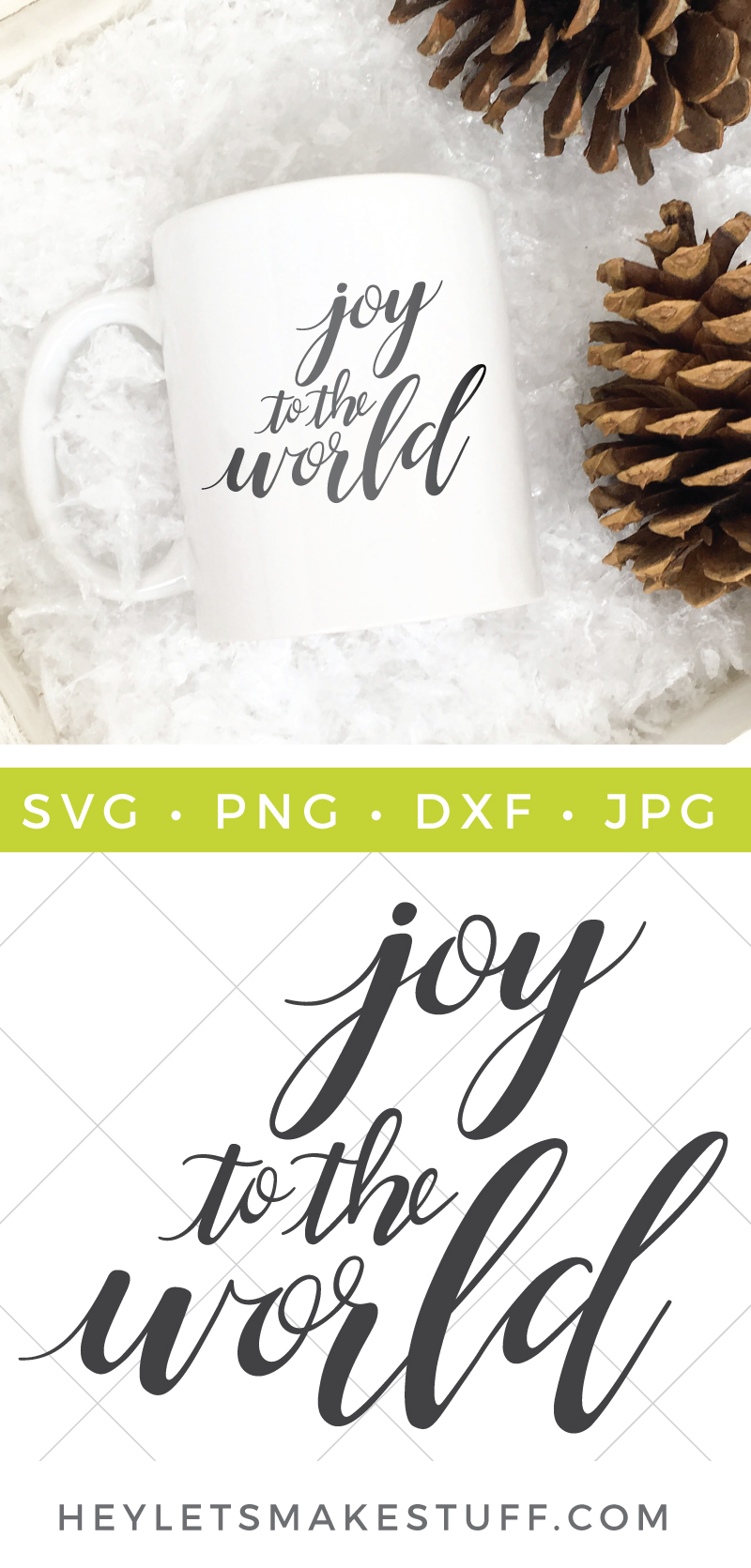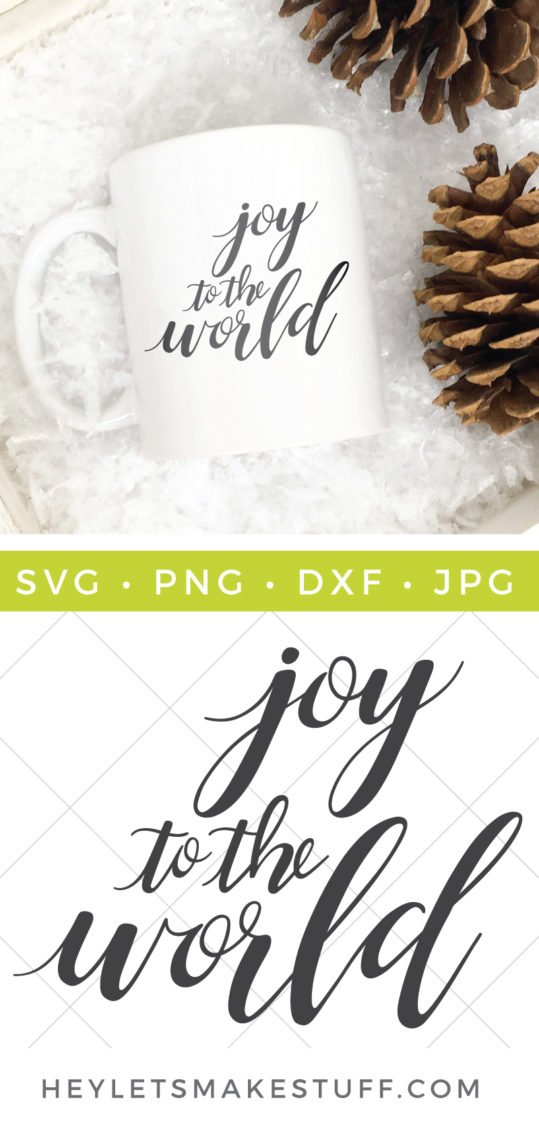 Blank Mugs for Crafting