Think you know your Harry Potter spells and charms? Print out this Harry Potter spell and charm matching game and put your skills to the test! A magical game for any Harry Potter party.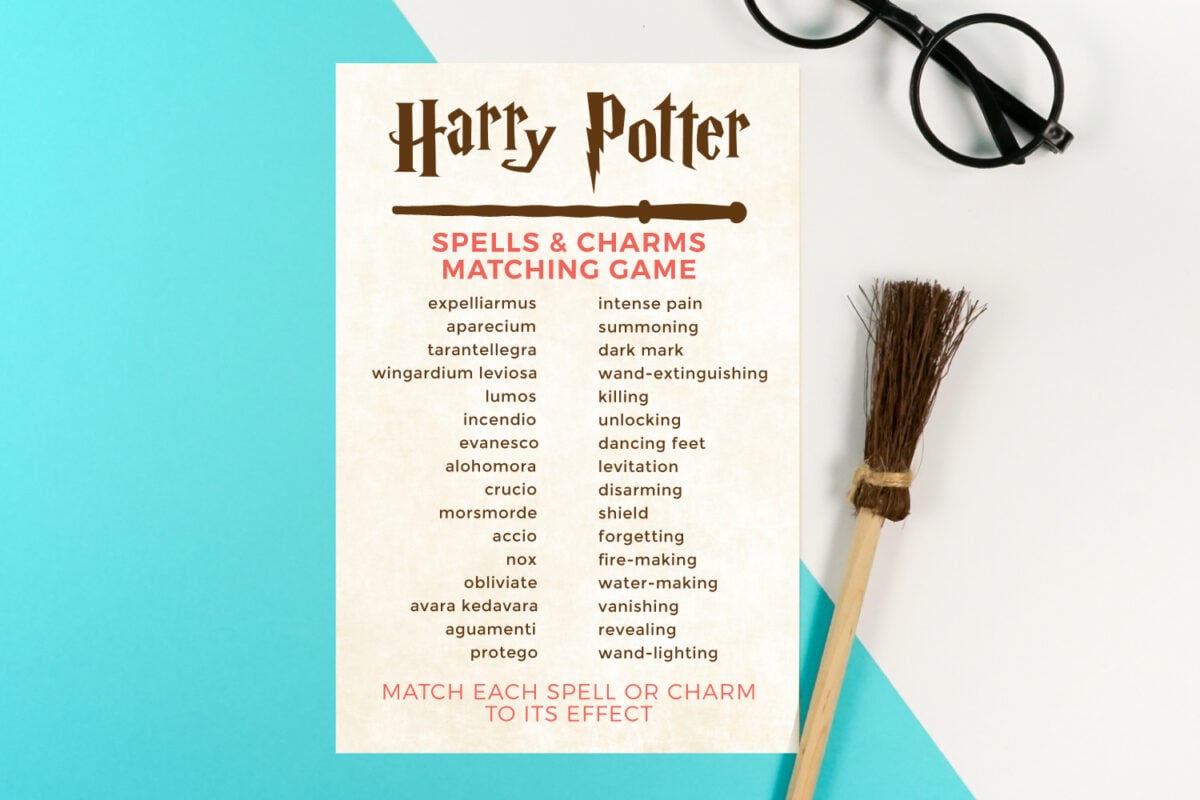 I'm sitting out in my backyard this afternoon while my boys create their own magic in their water table. Life is pretty darn perfect today…except that all the cold drinks are inside and I am sitting outside and it's toasty.
Which makes me wish that I could grab my wand and ACCIO me a frozen butterbeer! (Seriously, though, if you're ever in Universal Studios Harry Potter World, definitely get the frozen butterbeer. It's superior to the regular stuff, hands down!). Alas I'm a mere muggle so I need to walk myself inside to get myself a fizzy water.
Speaking of wizarding spells, how well do you think you know yours? Put your knowledge to the test with this free printable Harry Potter Spells and Charms matching game.
I've put together a matching game with some of the most well-known (and a few lesser known) spells and charms from Harry Potter! This would be a fun game for a Harry Potter birthday party or baby shower — or even just for your kids to test their knowledge!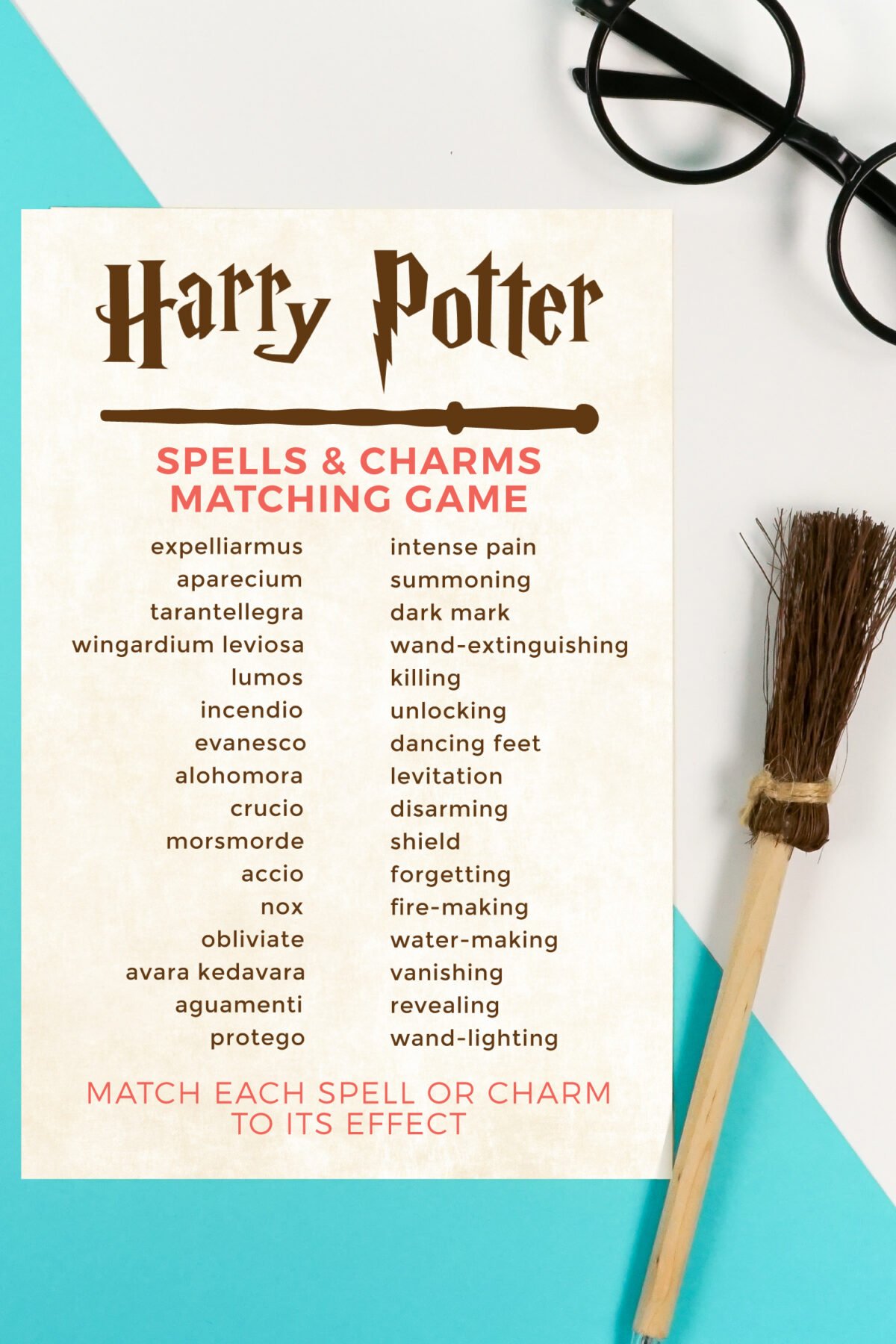 How to Play the Harry Potter Spells Game
Download your free printable below. The download includes the game as well as an answer sheet.
Print out the game on paper of your choice. I prefer cardstock.
Set a timer and see who can match the most spells and charms to their effects. You can also use these awesome HP themed pens if you want to go all out!
The person who gets the most right wins! Have a Harry Potter inspired prize for the winner!
Download the Harry Potter Spells and Charms Matching Game
Click the image below to download the Harry Potter game. Have a great Harry Potter party!
Get the Whole Printable Harry Potter Party Bundle!
Grab our exclusive Harry Potter printable game bundle in our shop, with this Spell & Charm matching game, as well as five other printable Harry Potter games. Accio the ultimate Harry Potter party!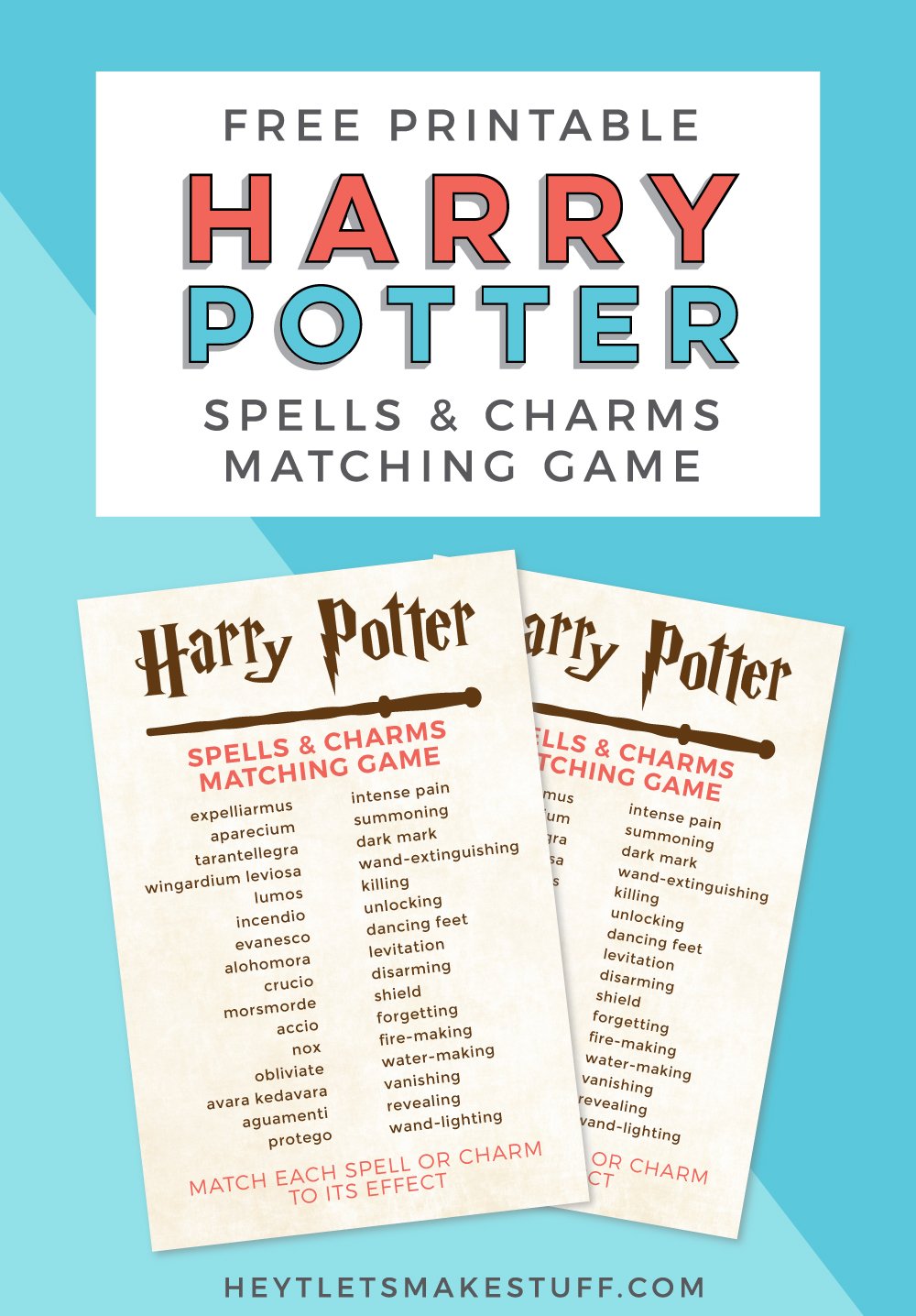 Harry Potter Party Ideas
Latest posts by Cori George
(see all)