These gift ideas for toddlers are totally fun – and they're gender neutral, so they're great for everyone! Fun gift ideas for Christmas, birthdays, and holidays!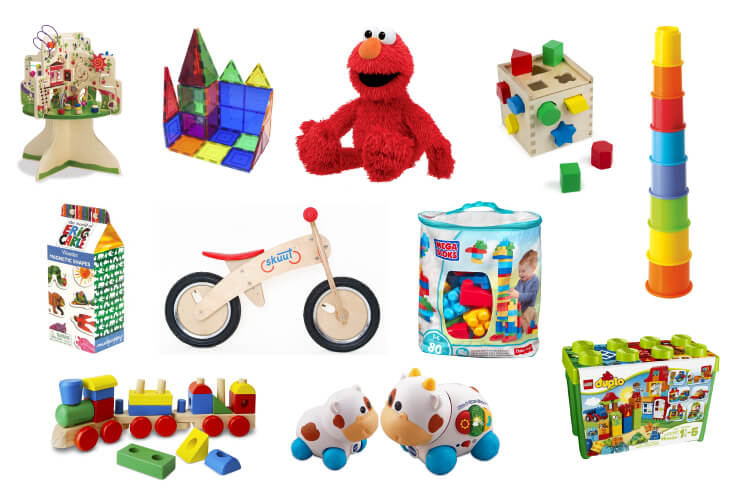 Looking for great gift ideas for toddlers? You're in luck! My twin boys are now firmly in toddler-hood and I am learning just what they really (and I mean REALLY) like. My boys have most of the toys and other items on this list — I know the toddlers in your life will love them, too!
The Best Gift Ideas for Toddlers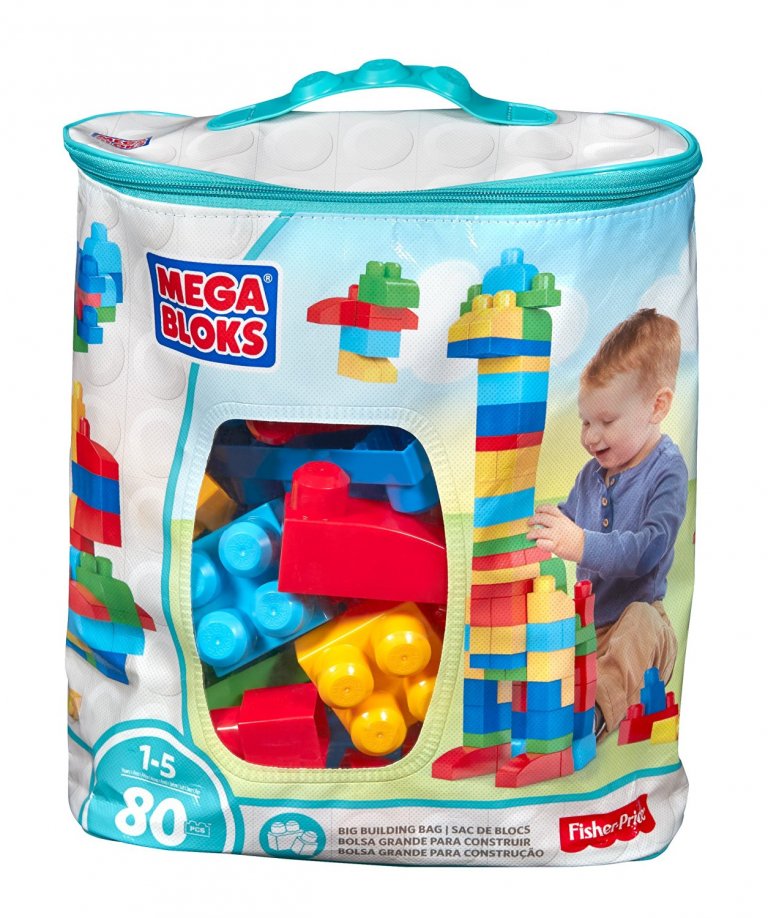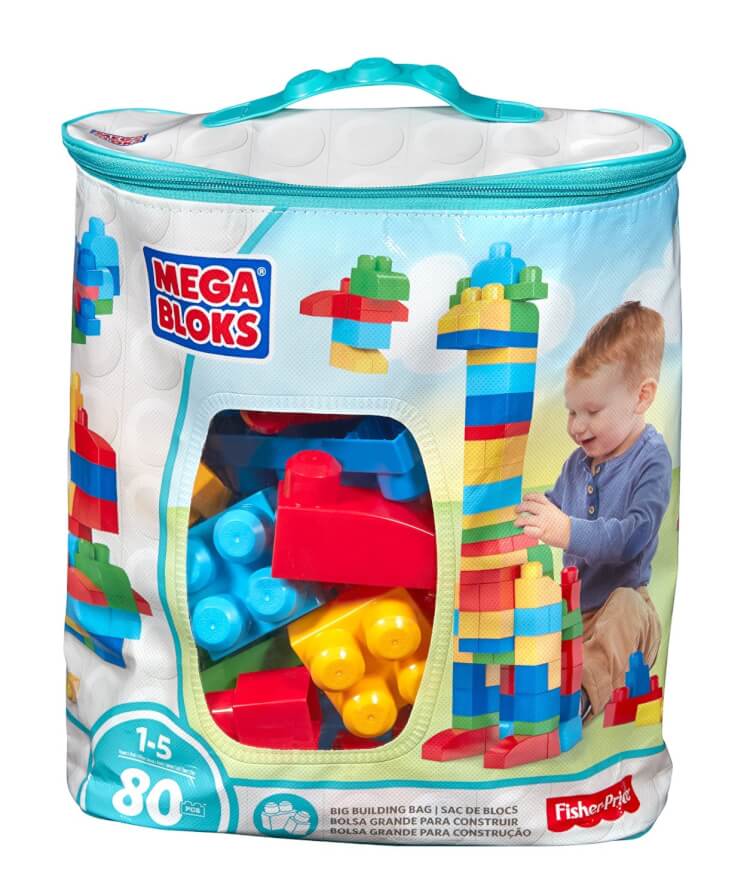 Mega Bloks Big Building Bag: The boys love to stack their Mega Bloks and say "did it!" whenever they build a tower. Definitely one of their favorites!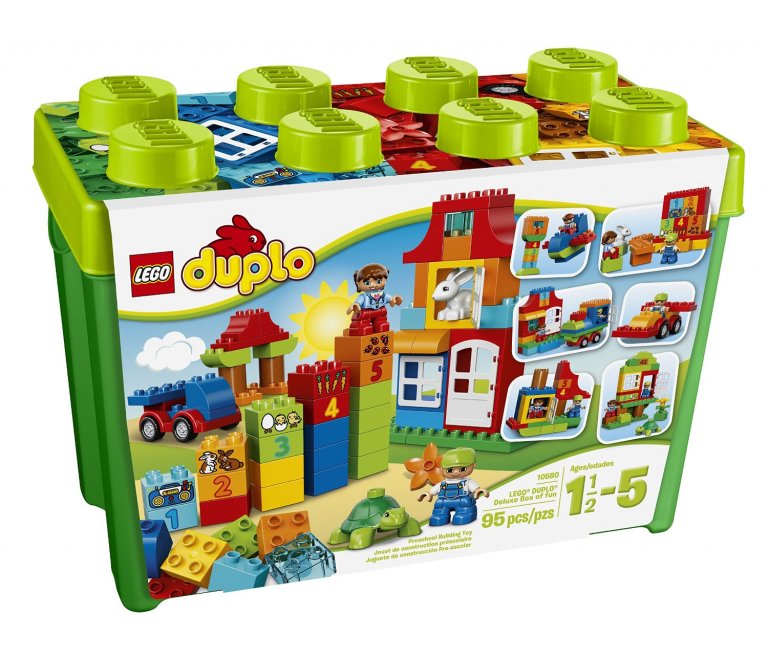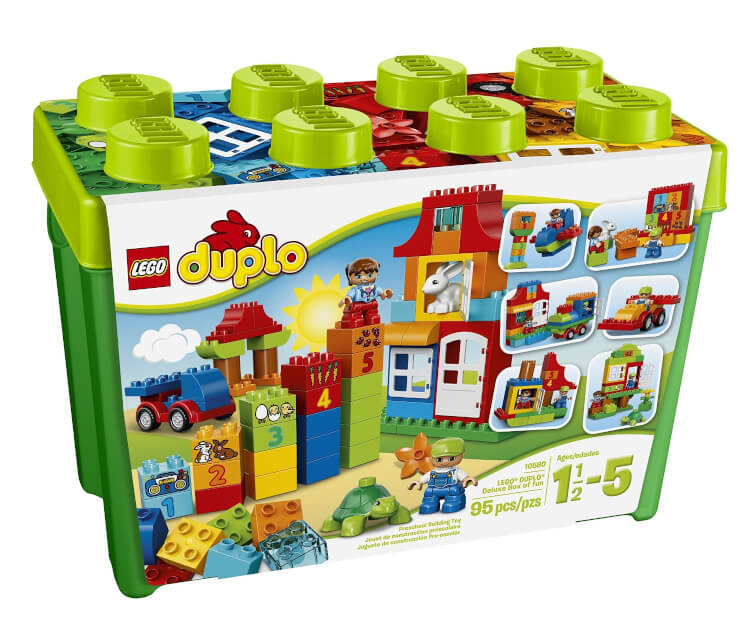 LEGO DUPLO My First Deluxe Box of Fun: This year, we're going to get our boys their first LEGO set (we both love LEGO!). I think they'll do great with DUPLO after playing with the Mega Bloks so much in the past few months.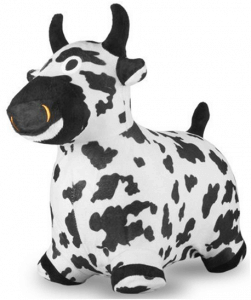 Chromo Bouncy Inflatable Cow: Grandma has a similar inflatable cow and the boys love to bounce around on it.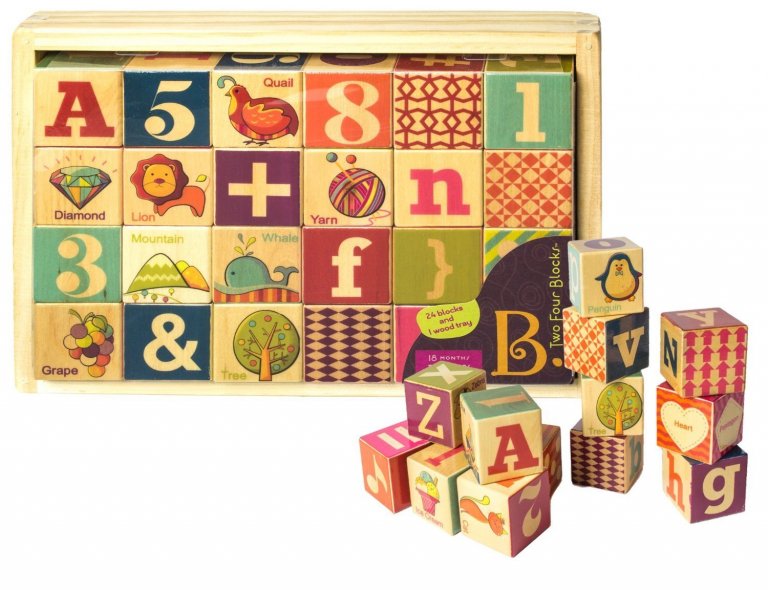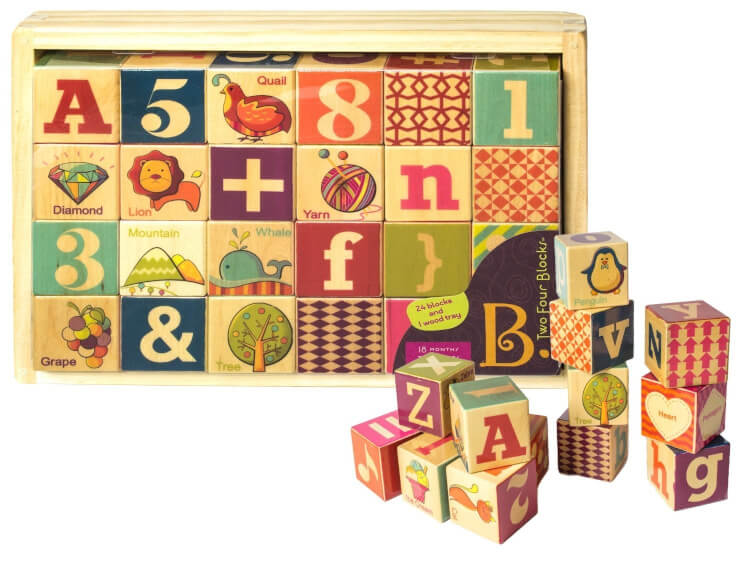 B. Two Four Wooden Block Set: Not only do these blocks work for building, they also have letters, numbers, colors, and pictures on them. Lots to learn!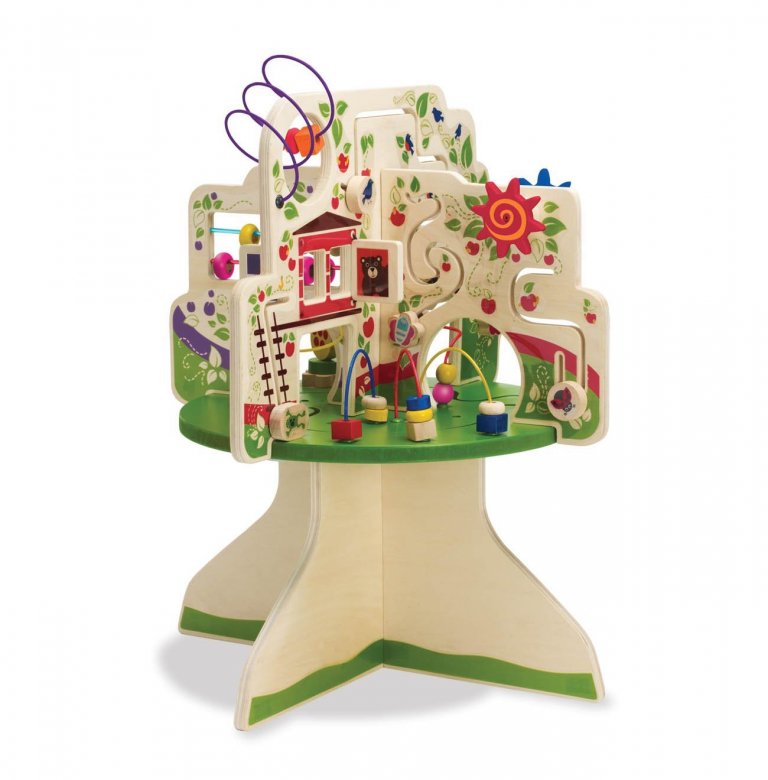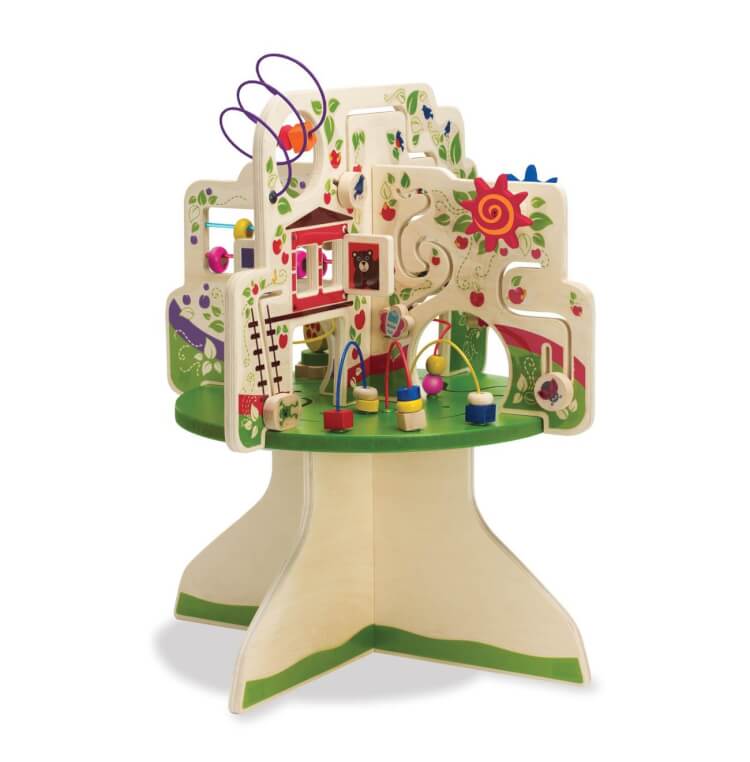 Manhattan Toy Tree Top Adventure Activity Center: I think this activity center would be great for multiples because everyone can be playing at the same time without fighting over the same toy.

Melissa & Doug Let's Play House Set: The boys' current obsession is getting their hands on our broom, so I think they'll be getting this play set for Christmas!
Love2Learn Elmo: I brought home two Elmos from Social Media on the Sand this year — I love that Elmo interacts with the boys through an app on my phone!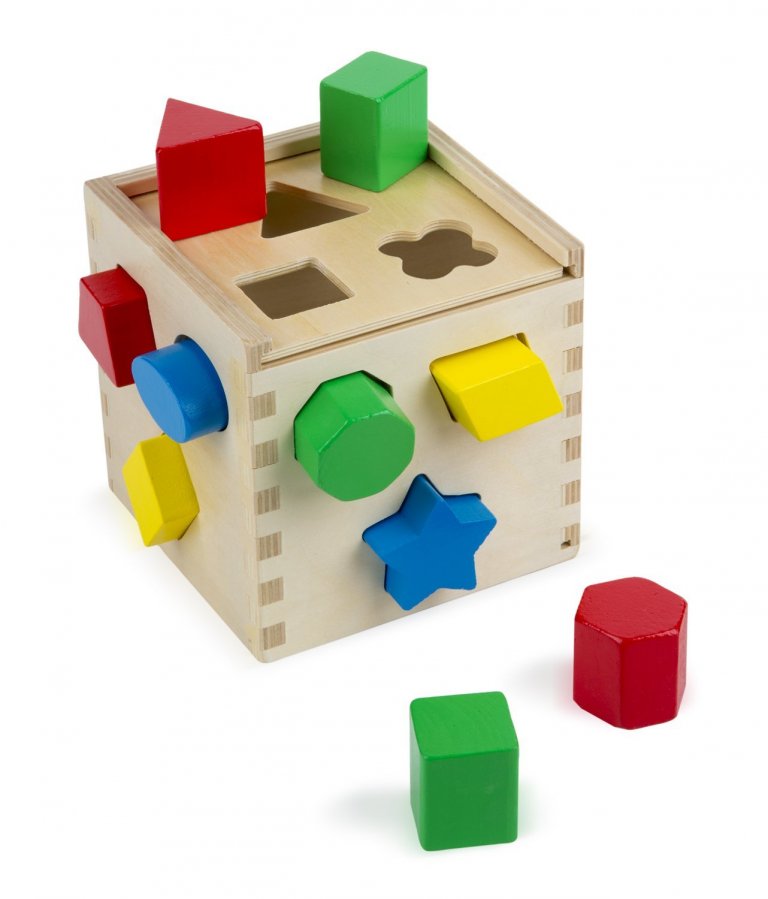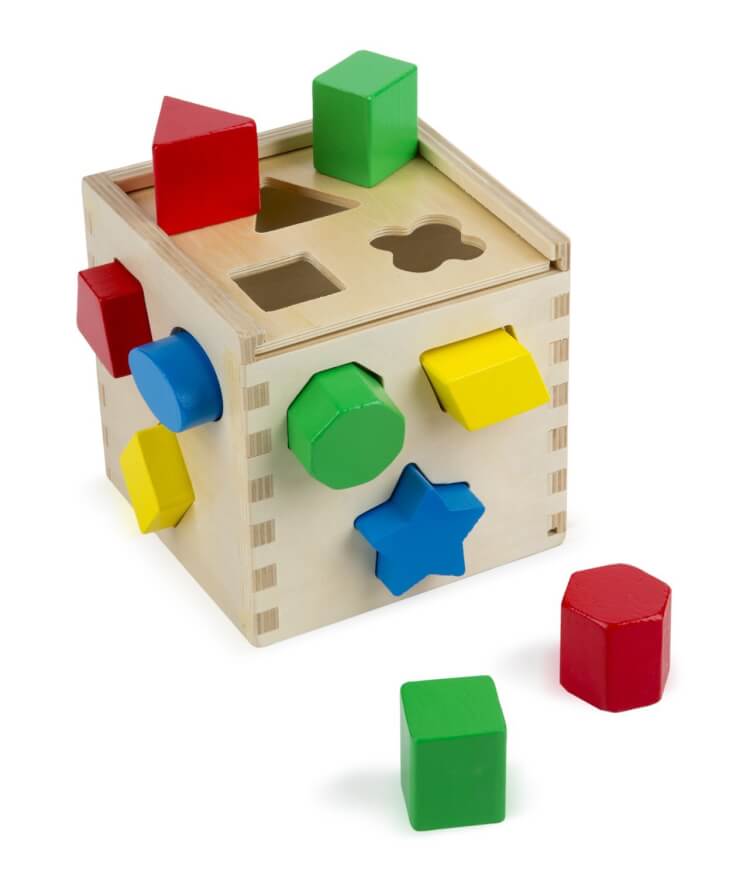 Melissa & Doug Shape Sorting Cube: Shape sorting is a favorite, plus they learn shapes and colors!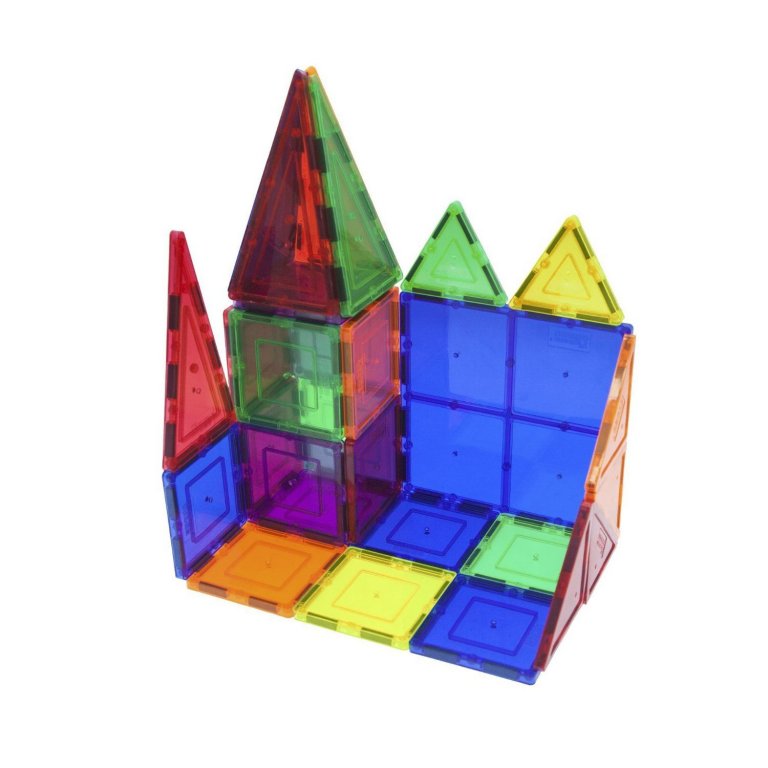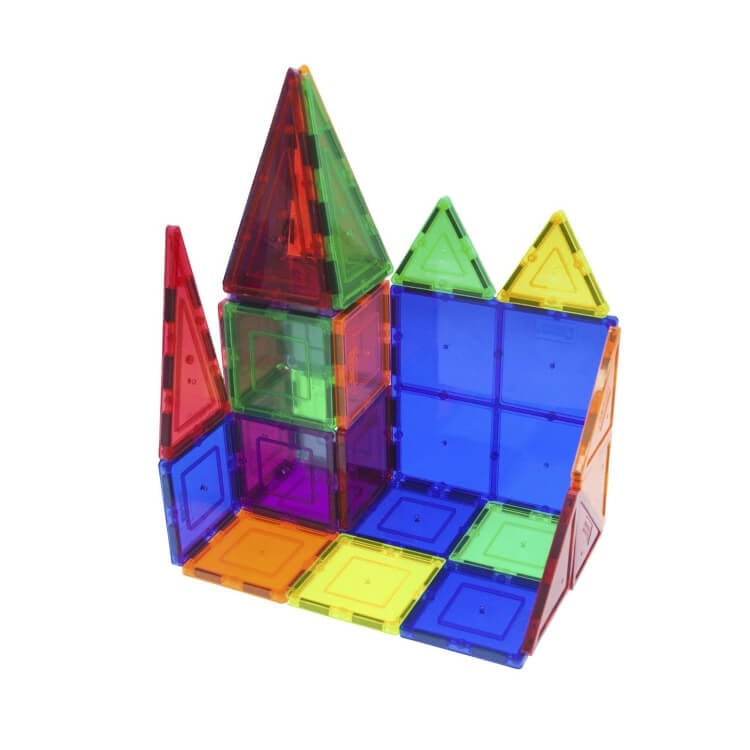 Picasso Tiles 100 Piece Set: My friend has three kids between 2 and 6 and they all love their Picasso Tiles. I got some for my nephews this year!
PlayGo Rainbow Stackin' Cups: Of all the toys my boys play with, I think the stacking cups are the ones that get the most use. They are always stacking them, putting them together, putting things in them, putting them in things. These are a winner for any toddler, and they're inexpensive, too!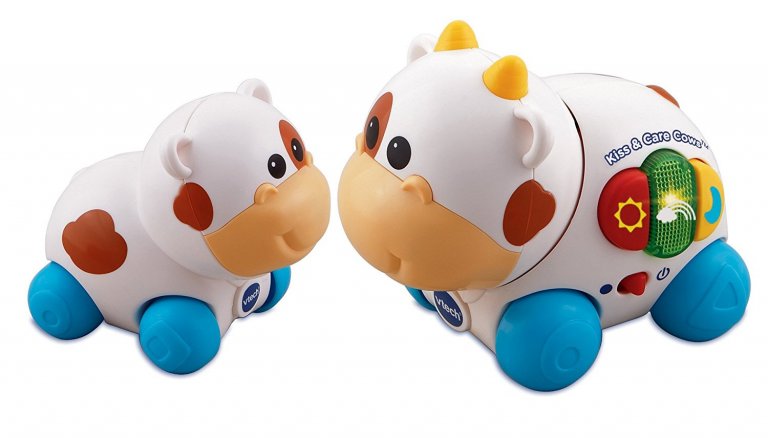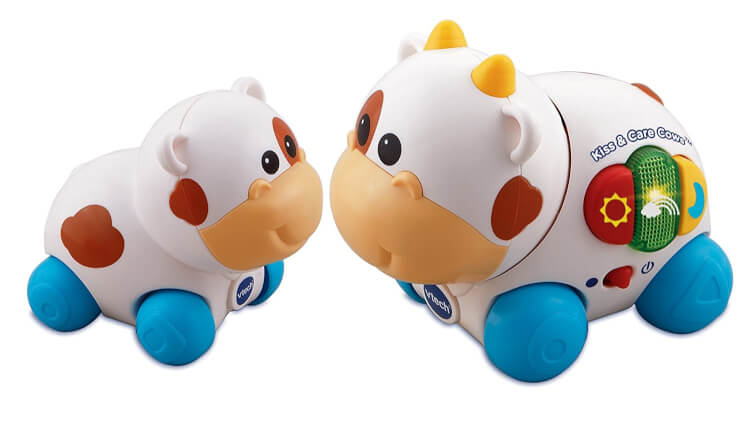 V-Tech Kiss and Care Cows: Holy moly. My boys have had these cows for almost a year now and they are still one of their favorites. They dance to the songs, make them kiss, and roll them across the floor. They are a hit!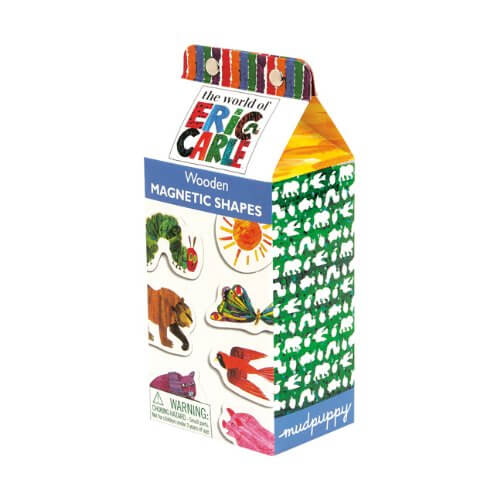 The World of Eric Carle Wooden Magnet Set: I think my boys would really love a magnet set this year. I have high hopes (ha) that they might distract them from opening the freezer and emptying it out!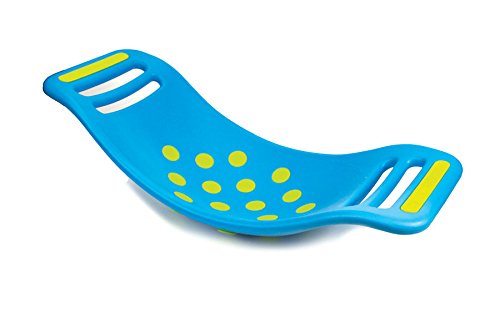 Fat Brain Toys Teeter Popper: This fun ride-on toy has suction cups on the bottom, which make fun noises as kids rock back and forth developing motor skills.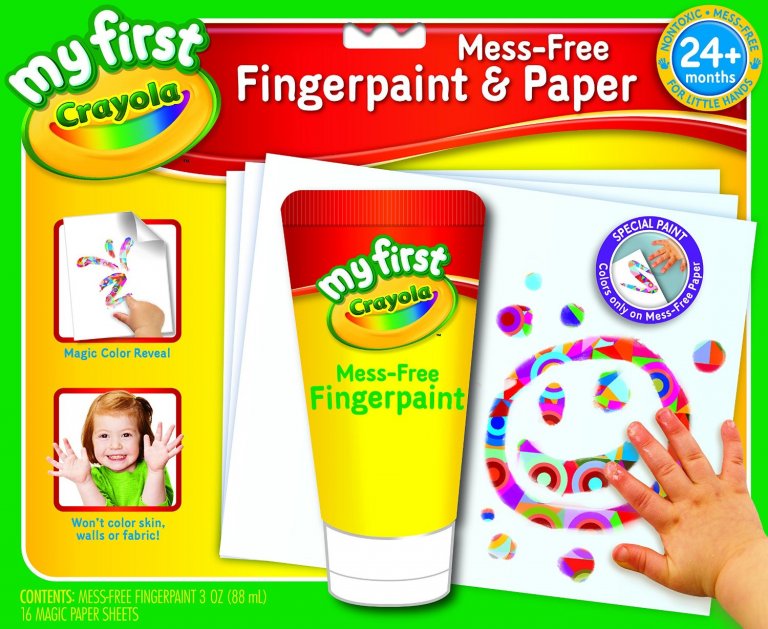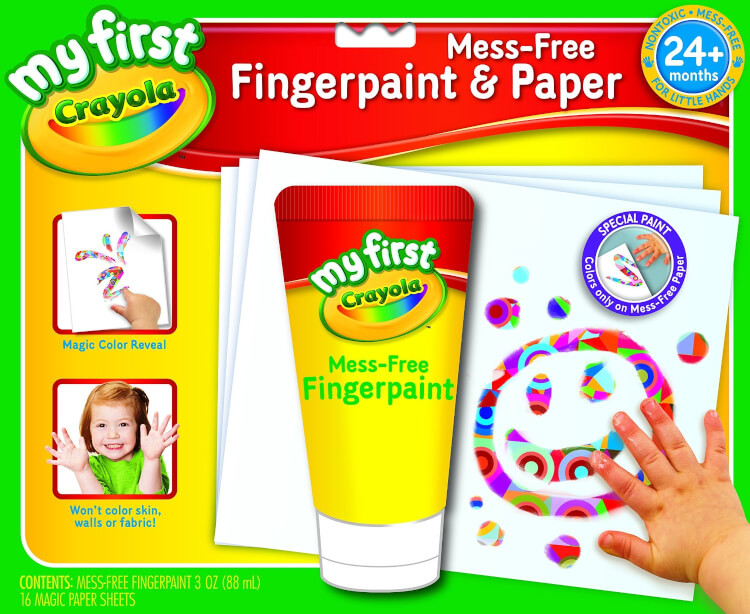 Crayola Mess-Free Finger Paint: Anything that is lauded as "mess-free" is going to be a winner in my book. Looking forward to getting the kids some art supplies this year!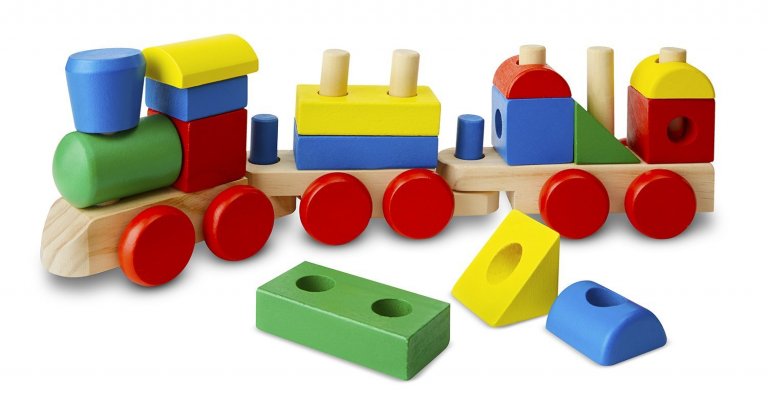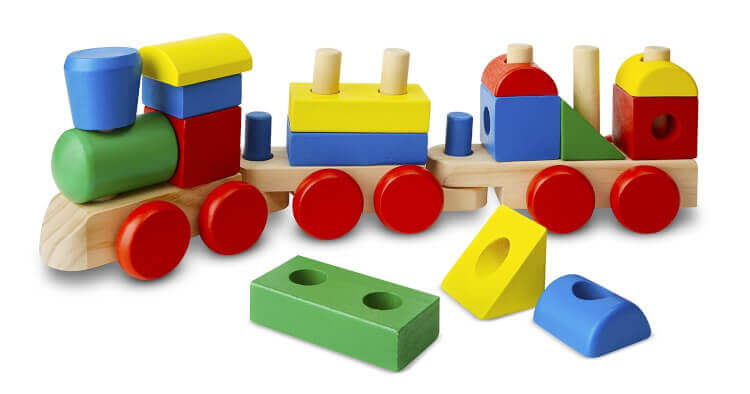 Melissa & Doug Stacking Train: The boys are still a little young to put this train together properly, but they love trying to stack the pieces and choo-chooing their way around the dining room.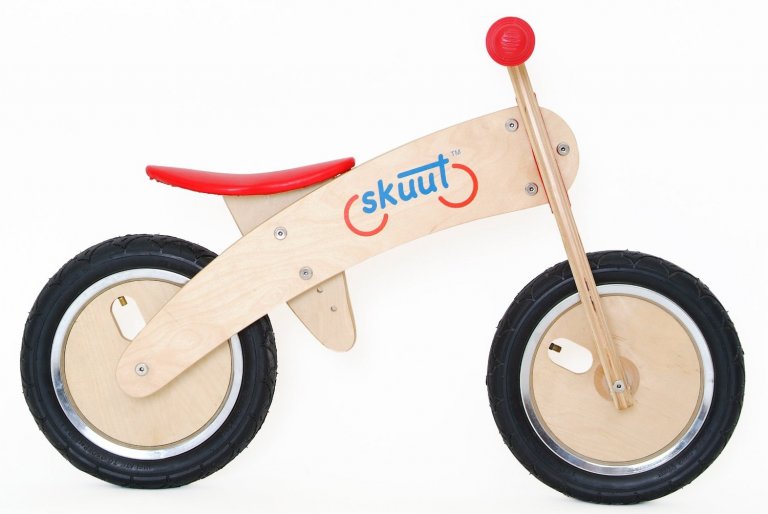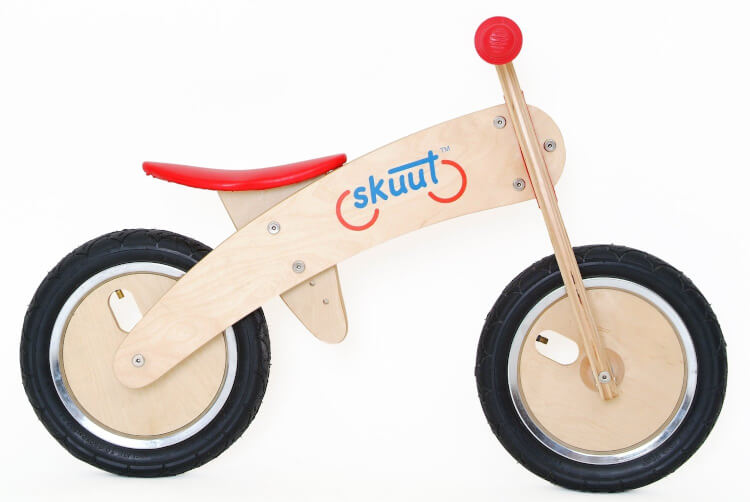 Diggin Active Skuut Wooden Balance Bike: While my boys are a little young for the Skuut bike, I think once they get closer to 2 years old they are going to love scooting around our back yard!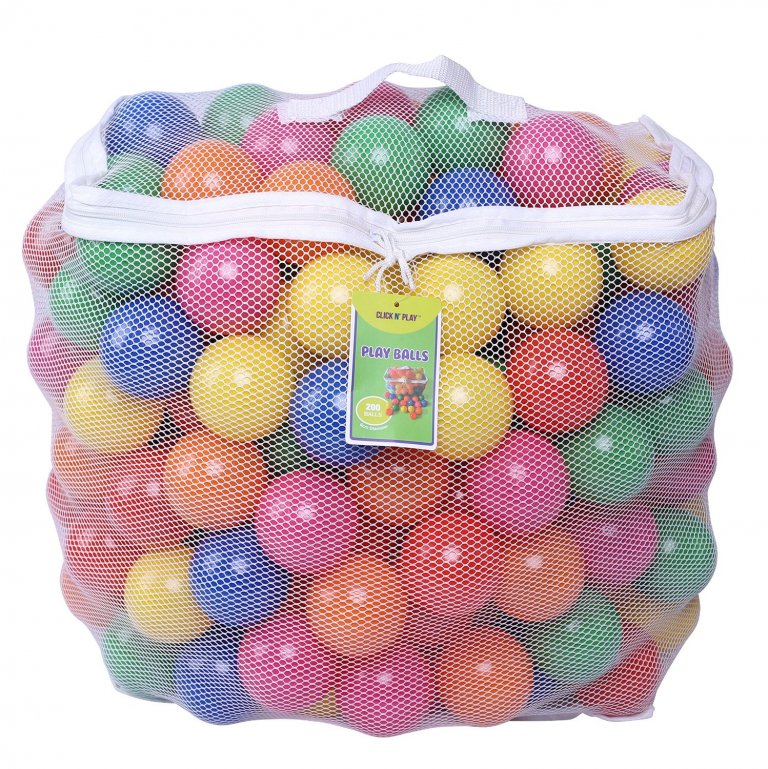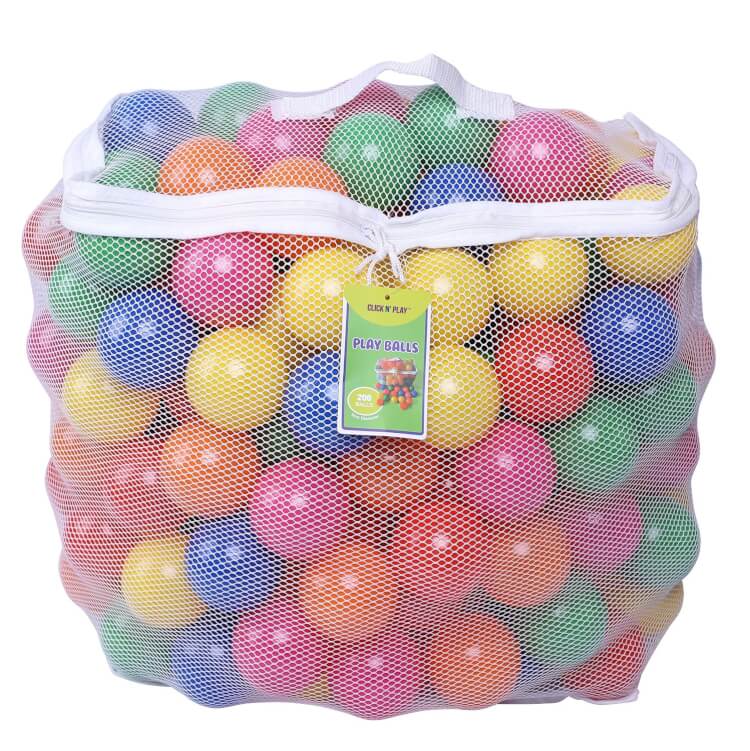 Click N Play Pack of 200 Balls: My boys love playing with balls — I think a ball pit might melt their brains with joy!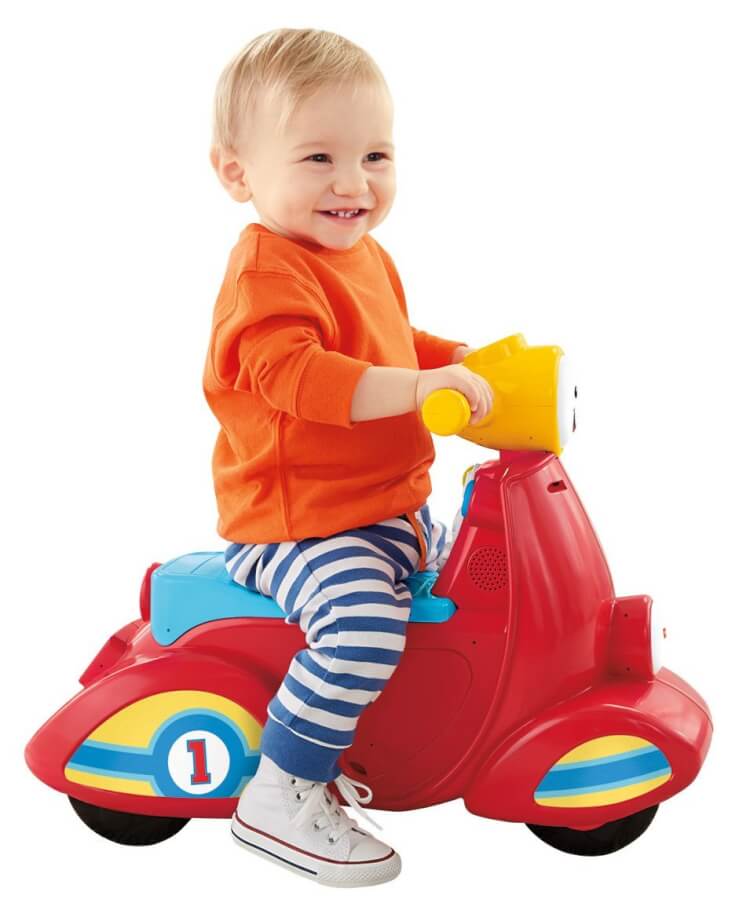 Fisher Price Laugh and Learn Smart Stages Scooter: The boys love pushing all the buttons on their scooters, and I find the music slightly less annoying than some of their other singing toys.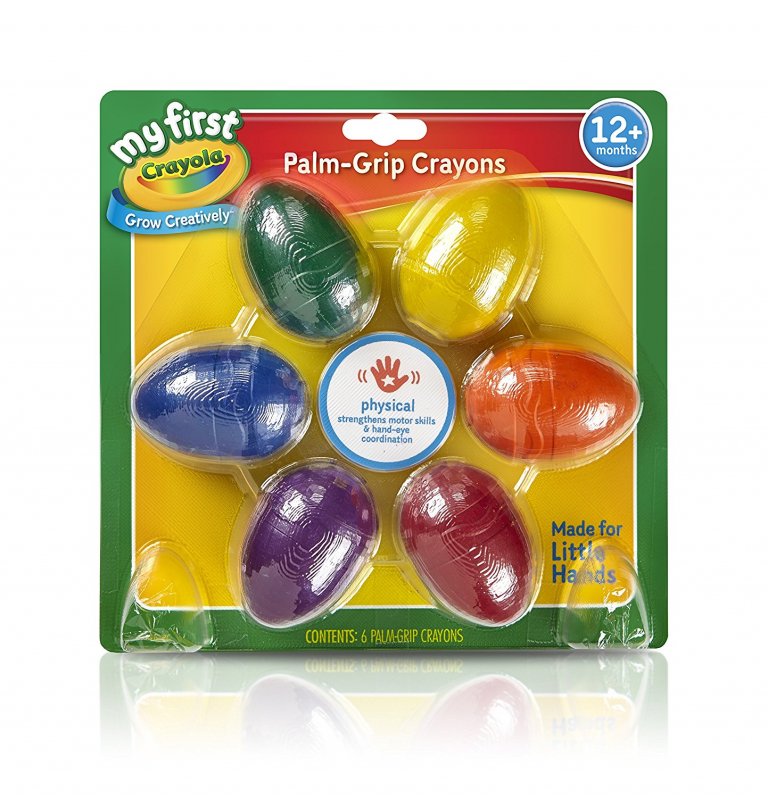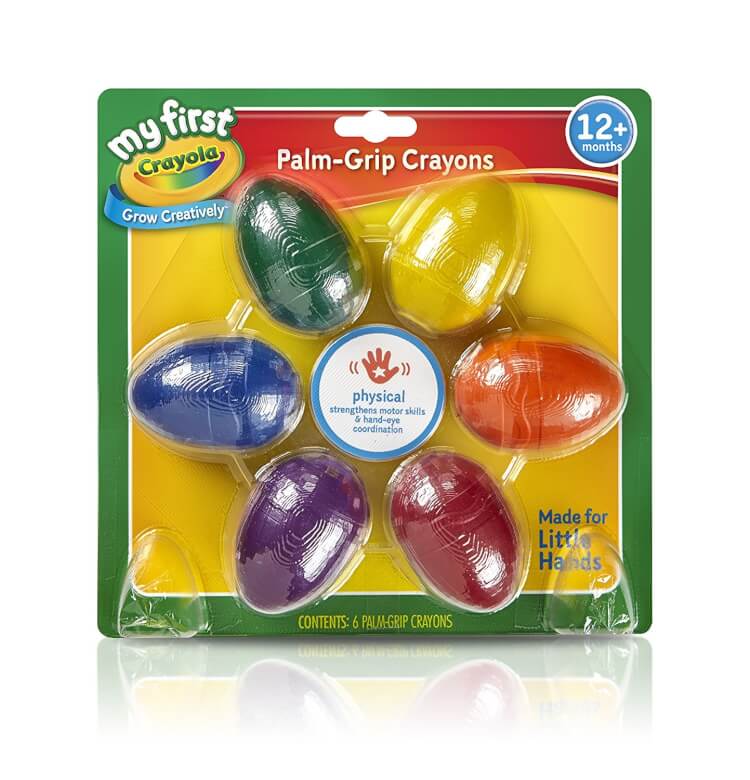 Crayola Palm-Grip Crayons: My boys are a little to young for regular crayons, but these egg-shaped crayons would be great for them to hold and color with!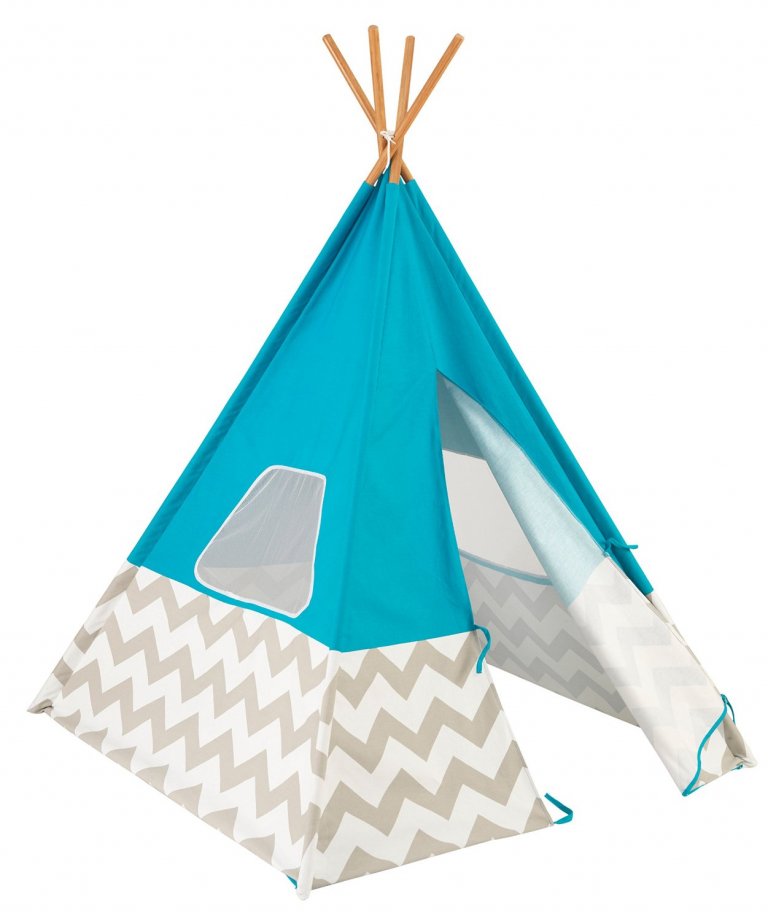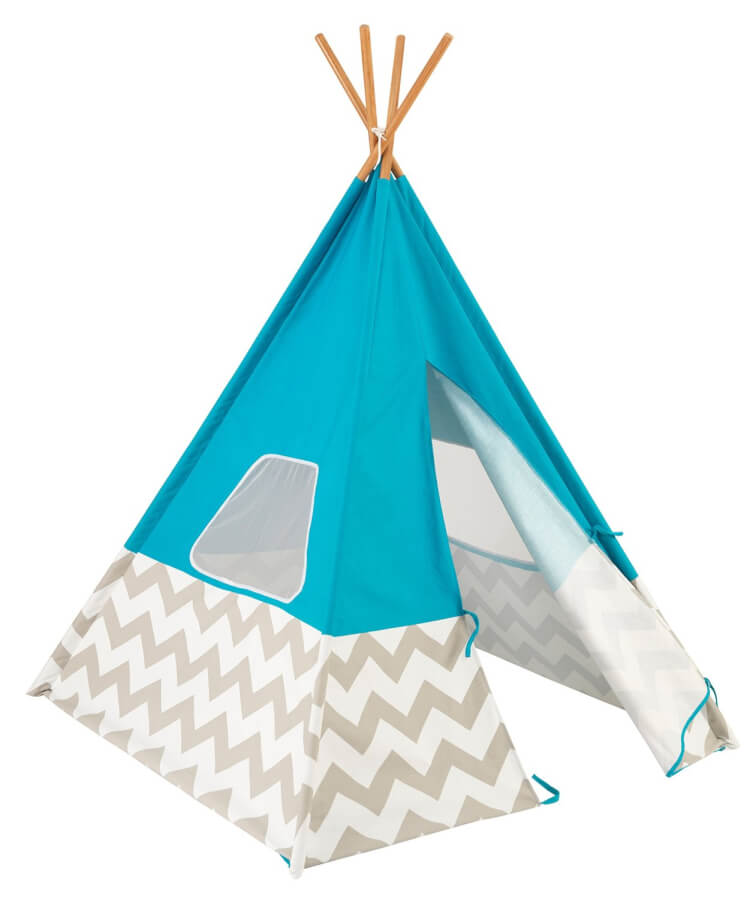 KidKraft Teepee Tent: My boys not only love playing in their teepee, we use a rolling cart and store our toys in it at night, keeping our living room relatively mess-free.
What are you getting your kids this holiday season? What past birthday gifts did you find they love the most? Leave your favorites in the comments so that we have even more to choose from!
You Might Also Like: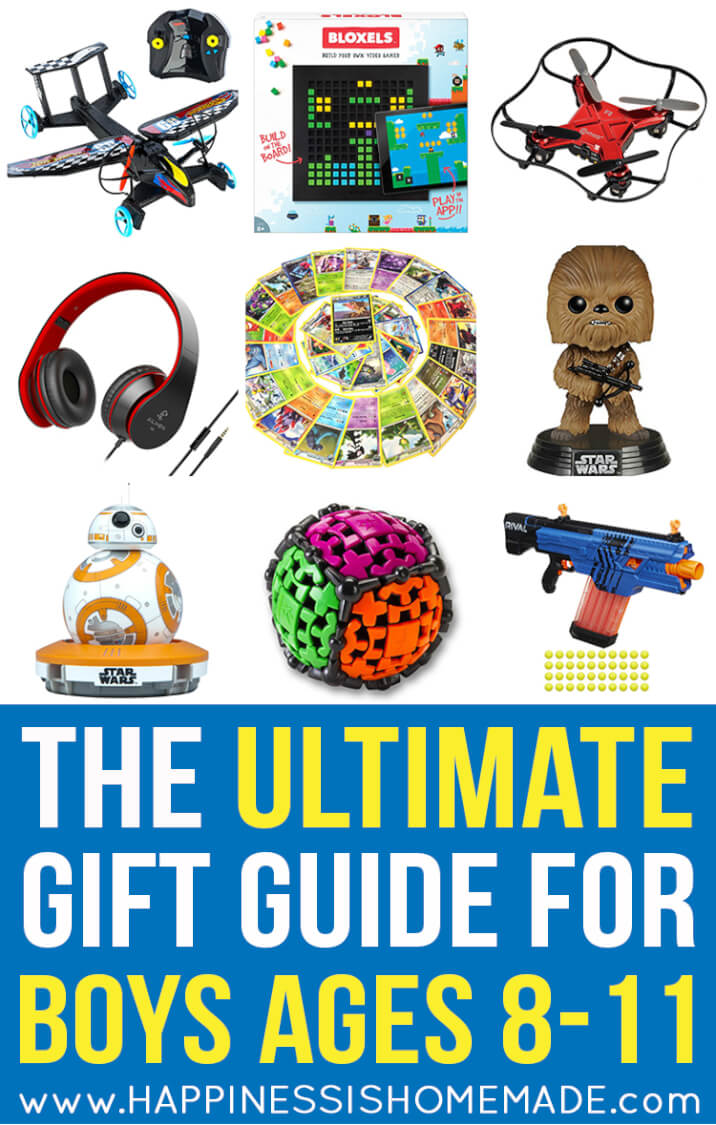 Even More Gift Ideas
[ess_grid alias="gift_guide"]