Not sure what to buy for that crafty person on your list? Not to worry! I've created the ultimate Cricut Gift Guide so you can choose the perfect crafty gifts for your favorite Cricut users!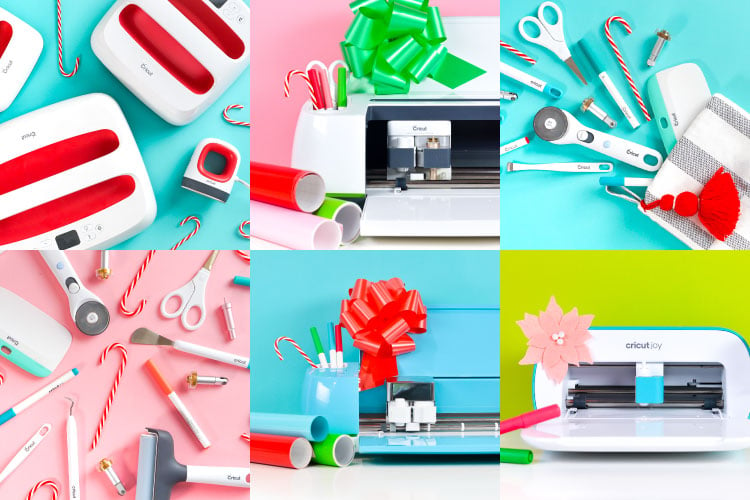 The holidays are upon us and gift giving is in full swing! If you're looking for something for that Cricut user on your list (befuddled spouses, I see you!), today I'm sharing the Ultimate Cricut Holiday Gift Guide!
Whether you're looking to buy a new Cricut machine or want ideas for a current Cricut user, I've got you covered.
This guide will help you buy a Cricut or Cricut accessories for all sorts of creative people in your life. I started with the machines themselves, depending on the type of crafter you're shopping for, and then added other gifts for a crafter who already has a Cricut!
Stop pulling your hair out and start creating confidently with your Cricut! Finally understand how to use your Cricut with my Learn Your Cricut eBooks!
Why Give a Cricut for Christmas?
When I say that getting a Cricut has changed the way I craft, I mean it! I've gone from hours spent painstakingly cutting out projects with scissors to making decor, clothing, gifts, organization ideas, and more—in just minutes.
Giving the gift of a Cricut to someone you love will open up a world of crafting possibilities for them! Here are some of my favorite benefits for your gift recipient:
Custom Projects: using Cricut Design Space, your recipient can make fully customized projects, instead of using a generic template.
Versatility: they can cut hundreds of materials to make just about any project imaginable!
Time Savings: they can cut, score, write and more in a fraction of the time it would take to do it by hand.
Upload Designs: they can upload their own designs from outside design software for even more customization!
Income Possibilities: if they sell at craft fairs or online, a Cricut machine will take their small business to another level!
For the Serious Crafter: Cricut Maker 3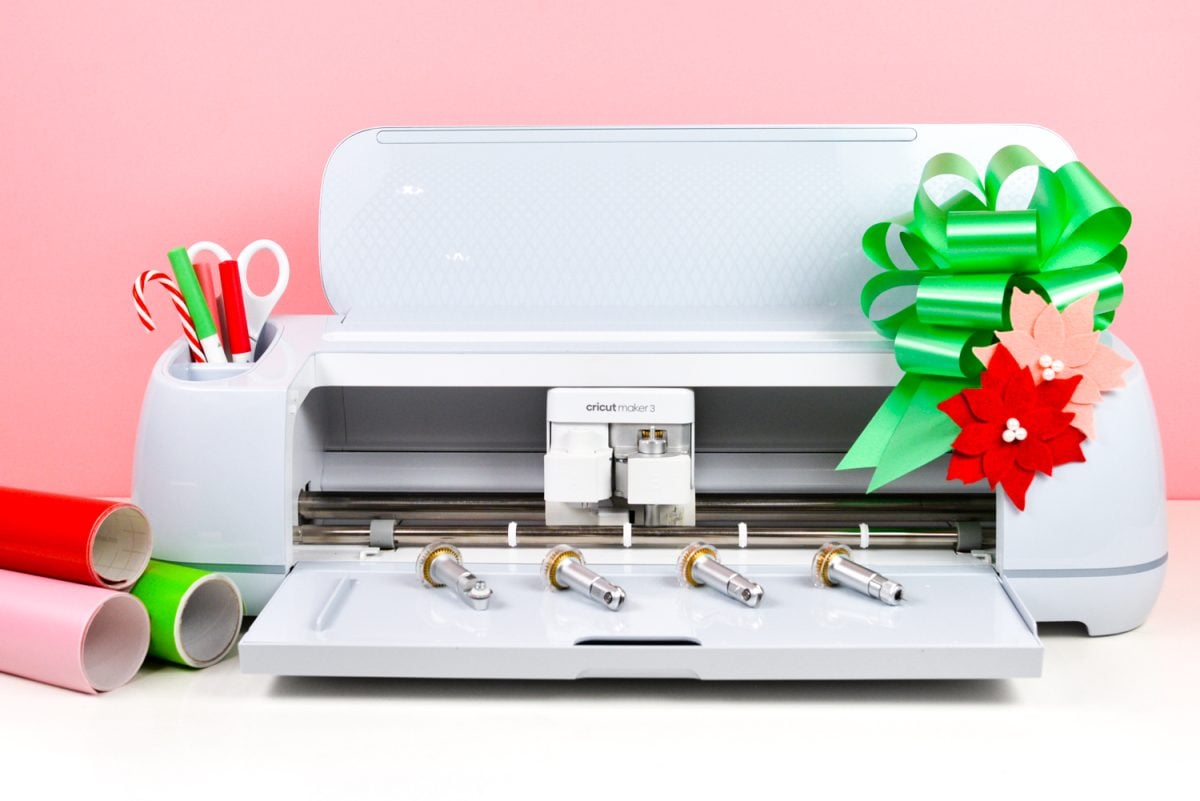 If you have a seriously crafty person on your wishlist, and they don't already have a Cricut, Cricut Maker or the latest Cricut Maker 3 is the machine for them!
The Cricut Maker 3 is Cricut's most robust crafting machine. Crafters can use Cricut Maker 3 to create just about anything they can dream up, from gifts to decor to sewing projects to holiday crafts.
With the highest force of any of Cricut's machines, Cricut Maker 3 has the power to cut thicker materials like basswood and leather. It can also cut fabric using a rotary blade—great for quilters and other people who sew.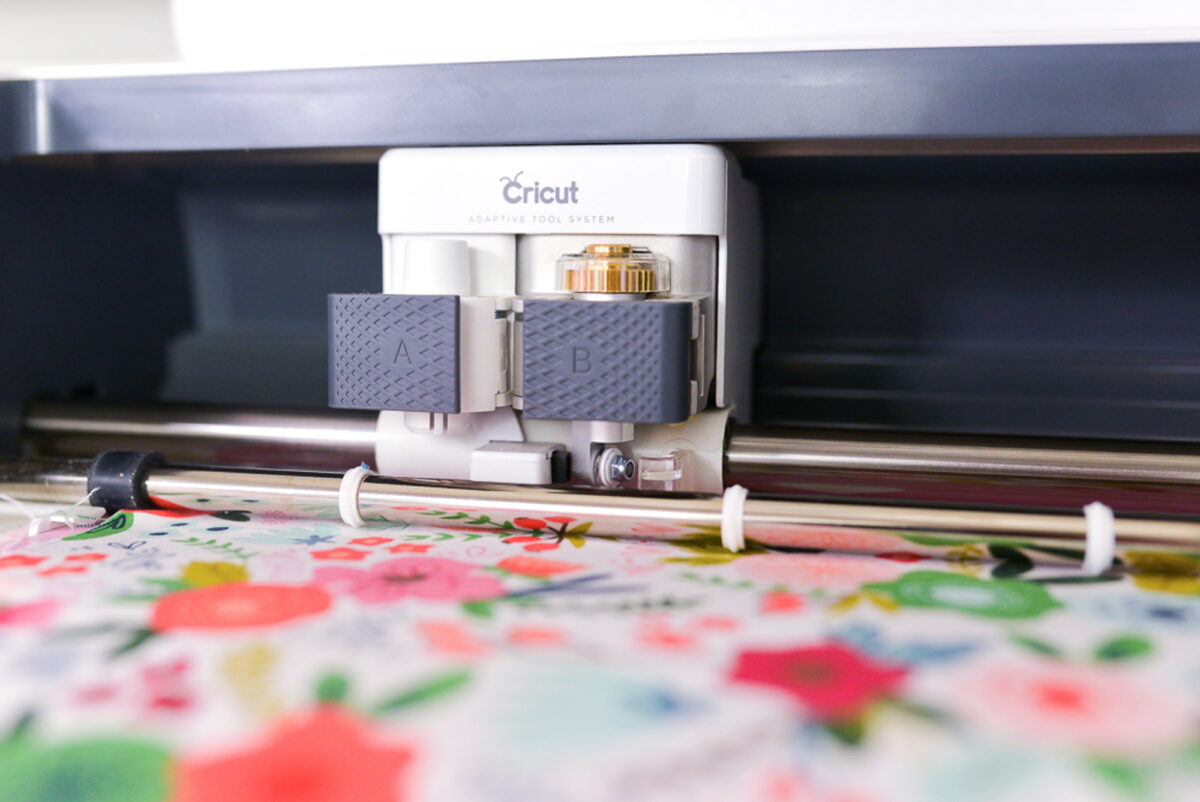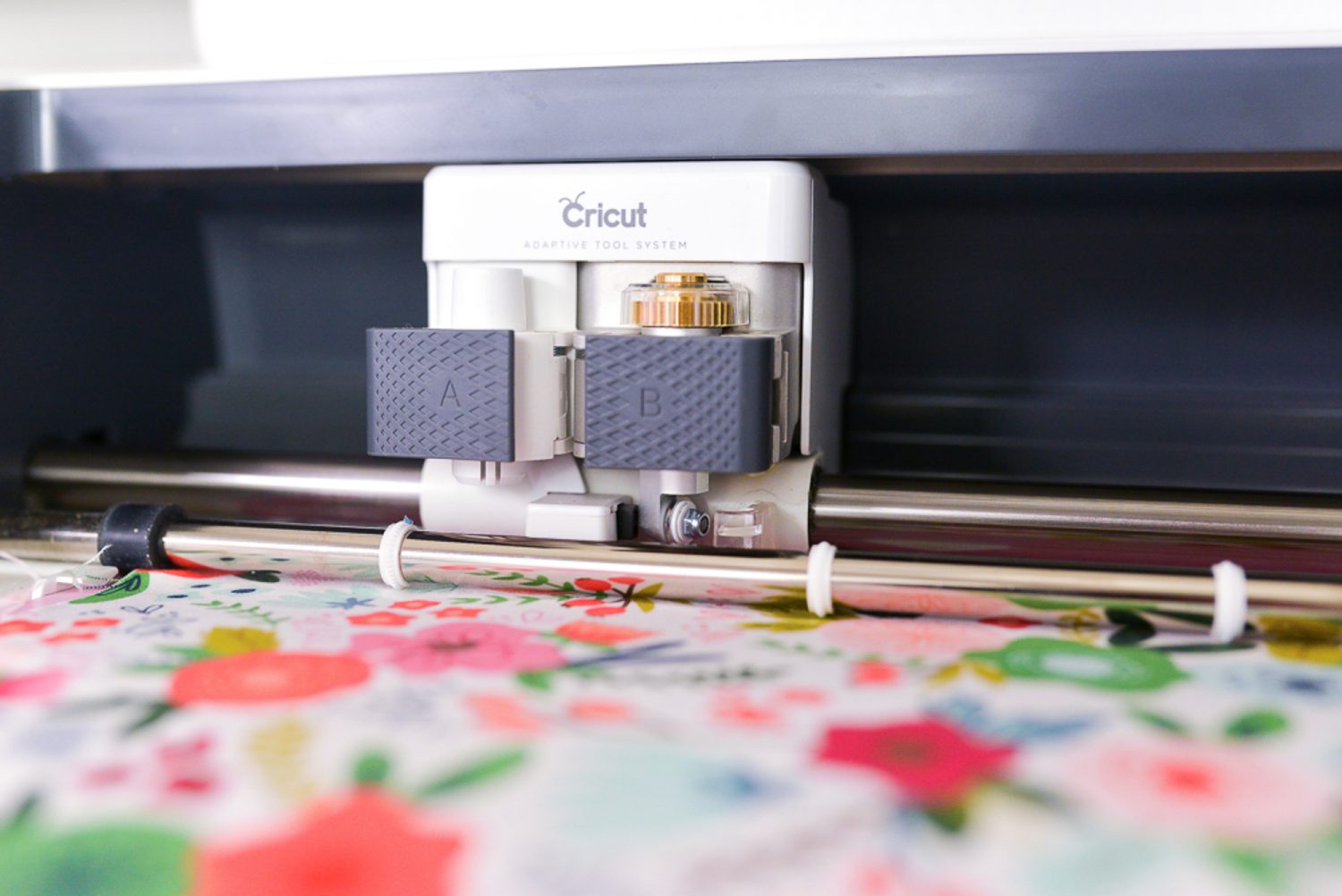 Cricut Maker also has the widest variety of tools. In addition to cutting everything from the thinnest crepe paper to thicker wood, it also has capabilities to write, score, foil, engrave, deboss, and perforate! Just make sure you're getting them the correct tools to do these things.
Finally, of my favorite things about Cricut Maker 3 is that it's the machine that will work with future Cricut tools, whereas the other two machines are more limited to the types of new tools they'll be able to use.

For the Everyday Crafter: Cricut Explore 3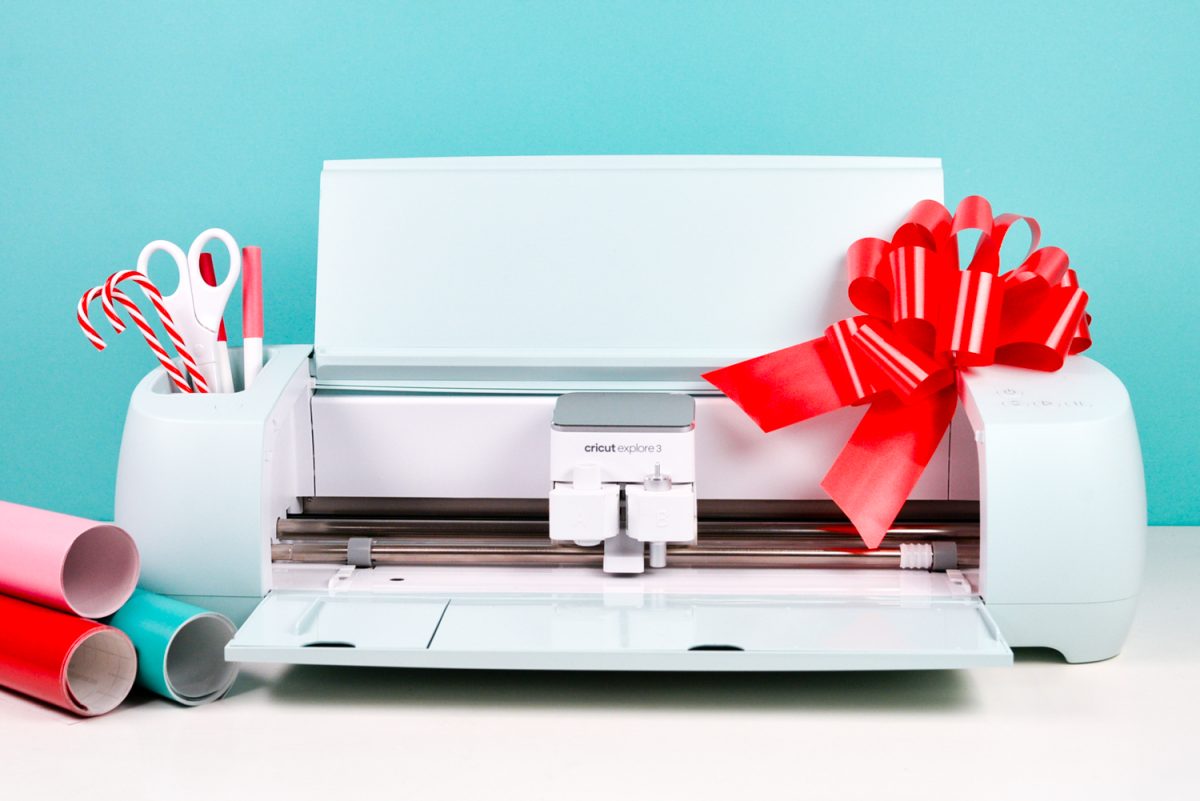 If you have a crafter who loves to make a wide variety of projects, but wants to stick to the more popular materials like cardstock, iron on, and vinyl, Cricut Explore 3 or Cricut Explore Air 2 is the way to go!
Cricut Explore Air 2 is the perfect holiday gift for the general crafter in your life. They'll be able to make all sorts of amazing home decor projects, apparel, paper crafts, gift ideas, party decor, and more!
As for tool capabilities, Cricut Explore can use the regular Fine Point Blade, the Deep Cut Blade, the Scoring Stylus, and most recently, the Foil Tip.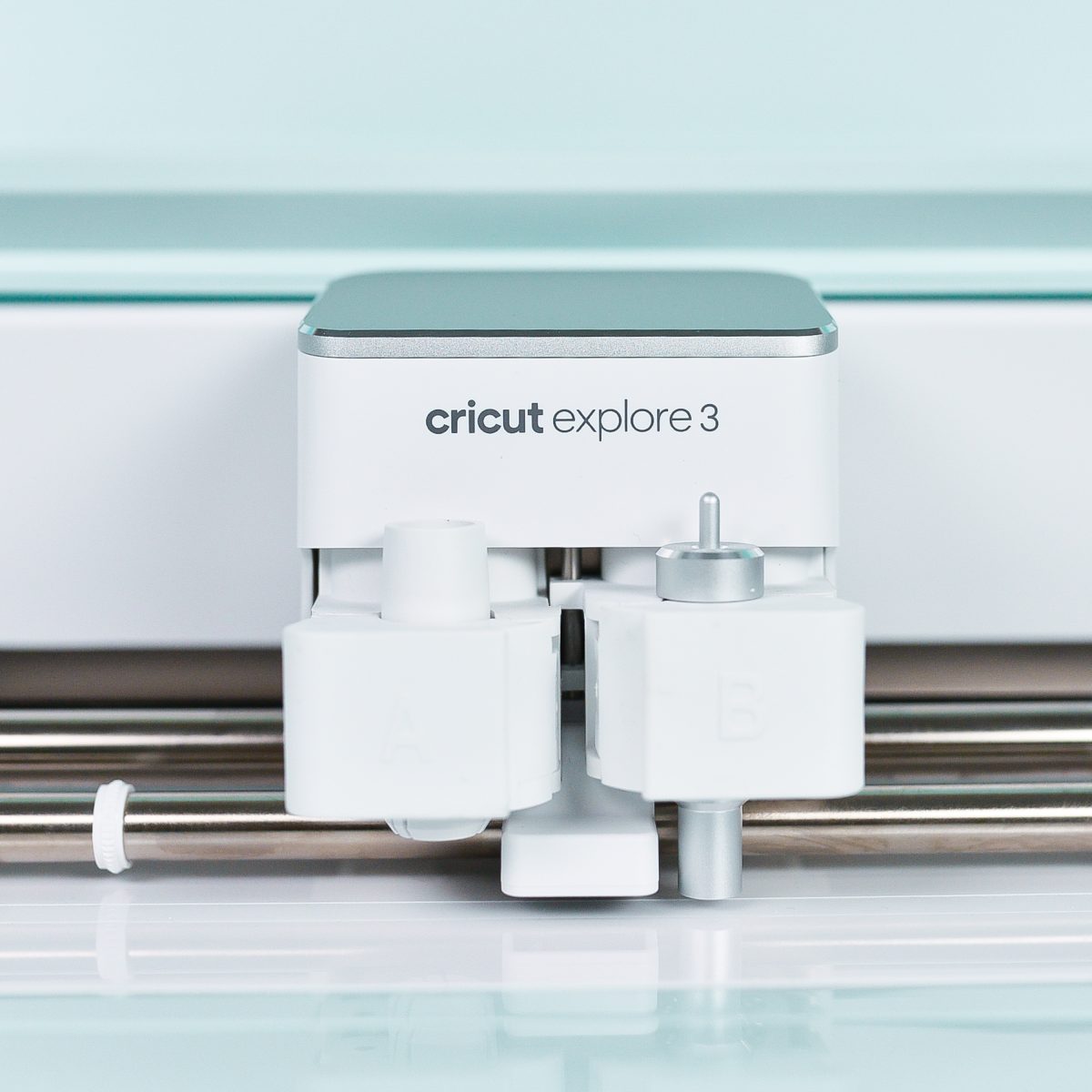 It can't cut the thicker materials or fabric like Cricut Maker can, but for most crafters the Cricut Explore 3 is a fantastic machine, and the price point will make gift givers happy!
Plus it comes in a ton of colors, to match any craft room! You know they'll love that.

For the Crafty Dabbler: Cricut Joy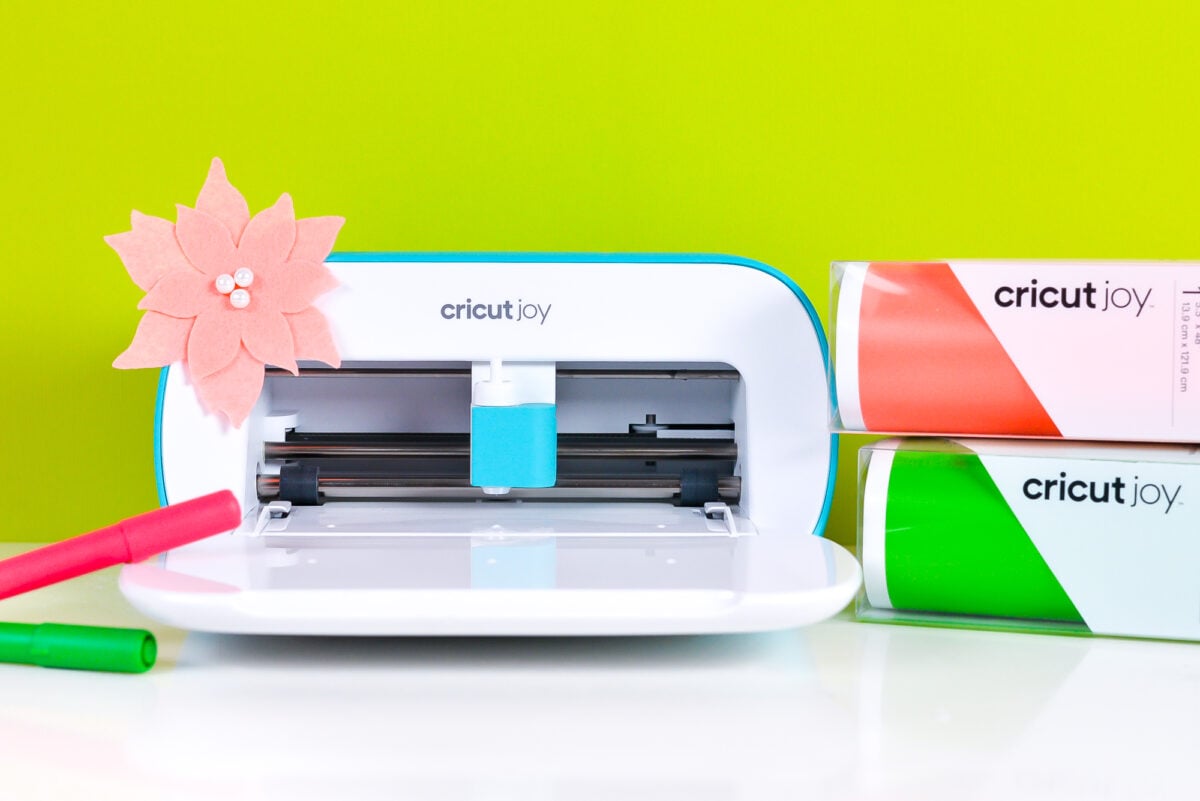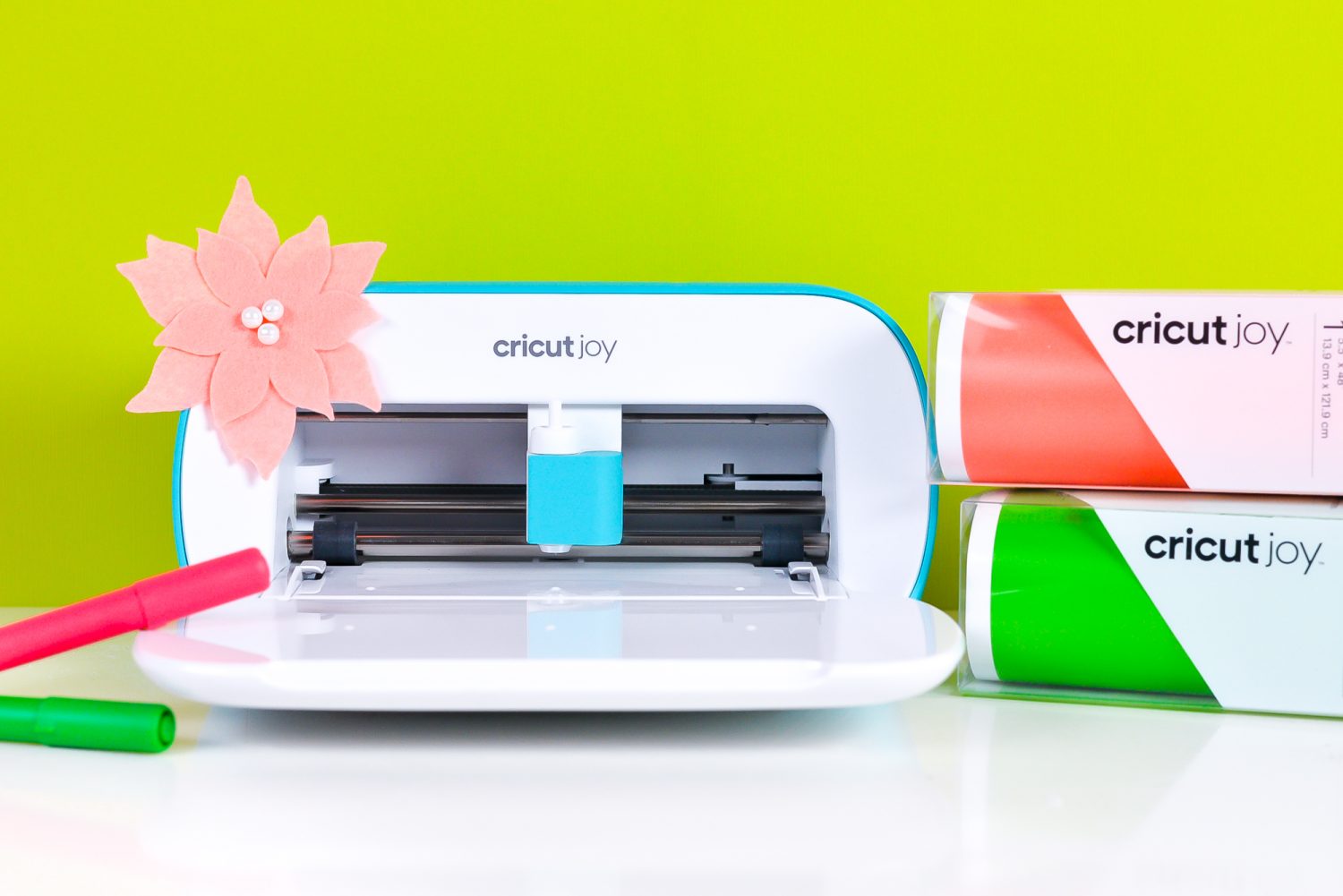 If you have a crafter who likes to dabble here and there in different types of crafts, Cricut Joy is the answer. This compact little cutting machine is less than half the size of Cricut Explore and Cricut Maker. It's pared down a bit from the other Cricut machines, and will just cut and write.
But don't let its size fool you—it has some fun new features! Two big ones are mat-free cutting, which means you can cut up to 20′ (yes, twenty feet) of "Smart vinyl" in a single go. Cricut Joy also has a Card Mat, making it super simple to make cards for all sorts of occasions.
This is such a great machine for those who are intimidated by the larger Cricut machine, as well as those without a dedicated craft space or who live in a smaller home or apartment.

Gifts For the Current Cricut Owner
If you are giving a gift to go along with a Cricut machine your recipient already owns, try one of these ideas.
Cricut Access
Cricut Access is Cricut's image and font subscription service. For a small fee each month, users have access to more than 300,000 images and fonts to use in their crafting!
Cricut EasyPress 2 + Cricut EasyPress Mini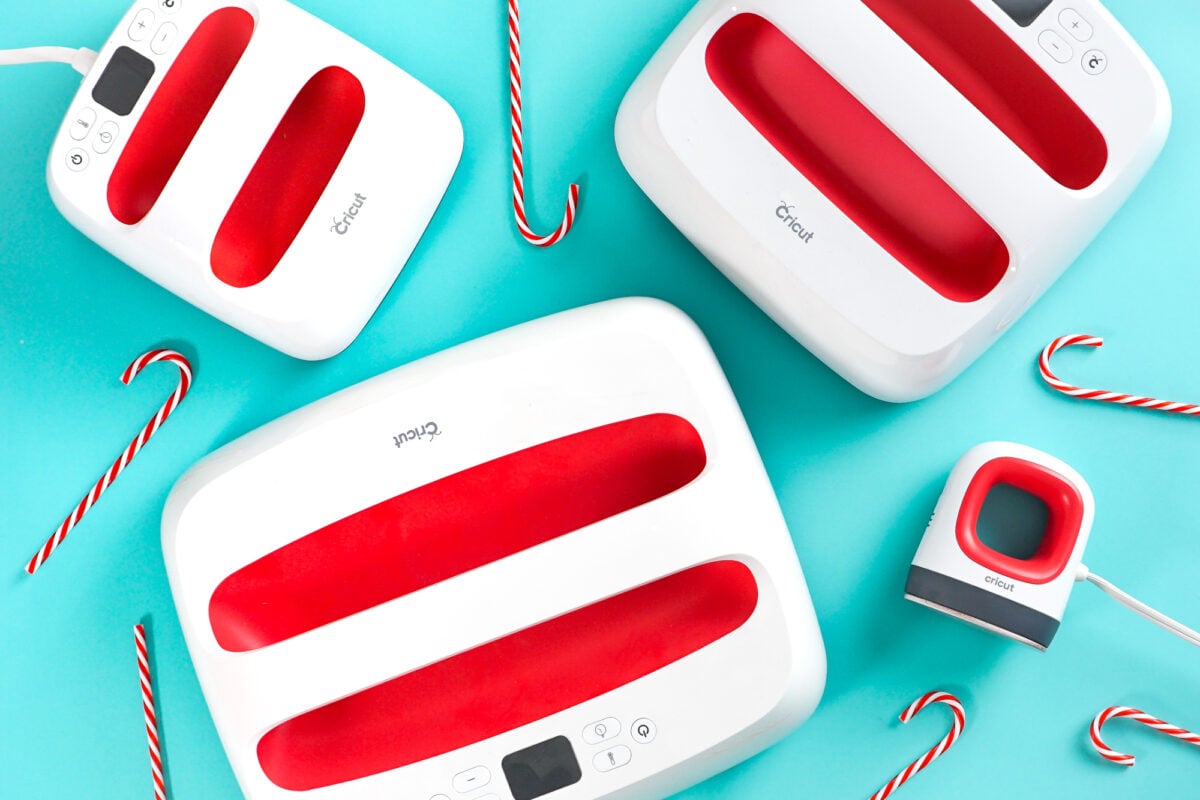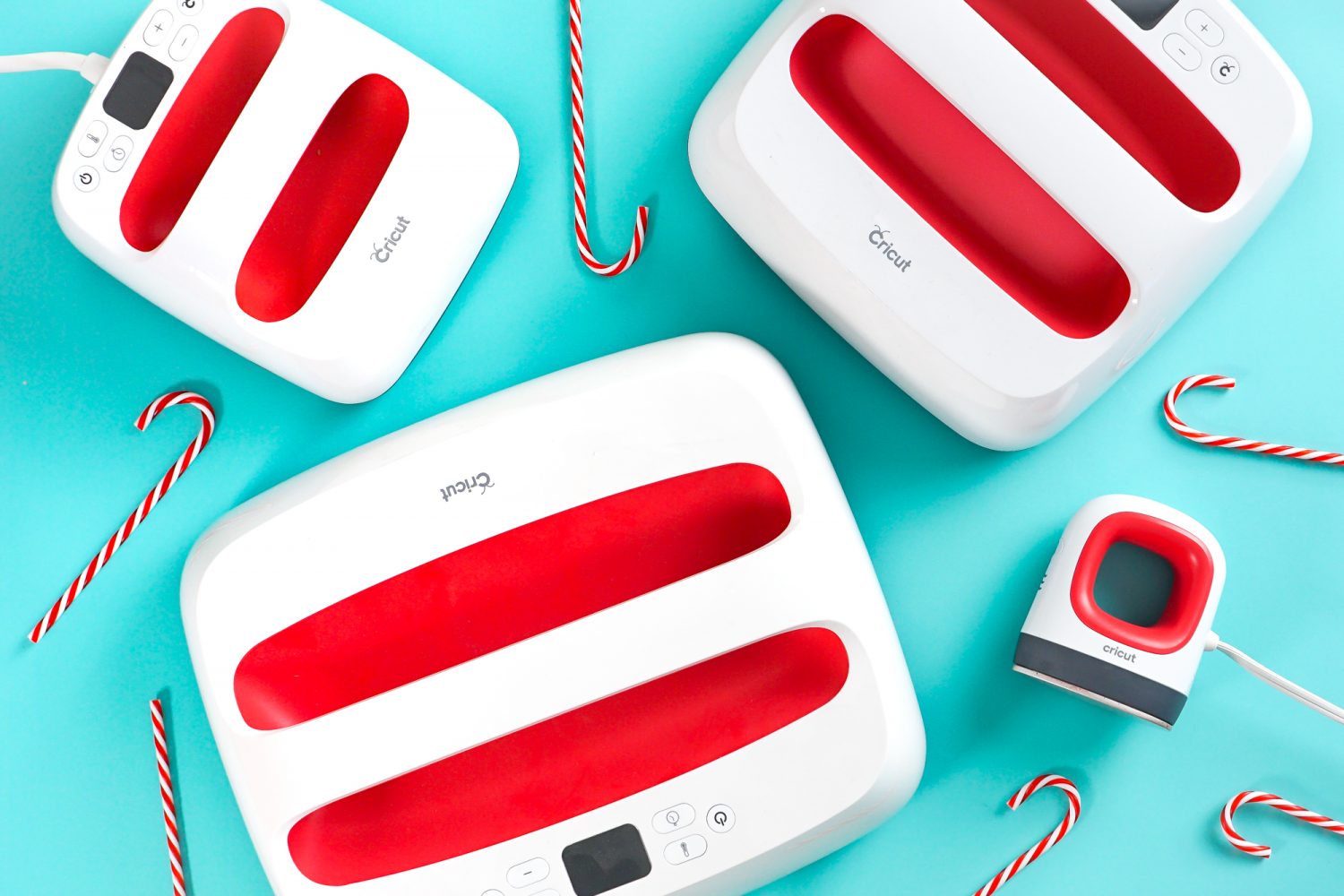 The Cricut EasyPress comes in four different sizes. It is the perfect gift for someone who loves to do projects with iron on vinyl. If you've seen your recipient frustrated by their iron, this is a great present.
If you're unsure of which size to get, think about the types of projects your recipient makes:
Machine Totes
Traveling with your Cricut and its accessories can be a bit difficult, but Cricut has designed special totes to make it easier. If your recipient loves crafting weekends with their friends or wants to take their Cricut on vacation to craft by the sea, then one of these machine totes will help keep everything organized and safe!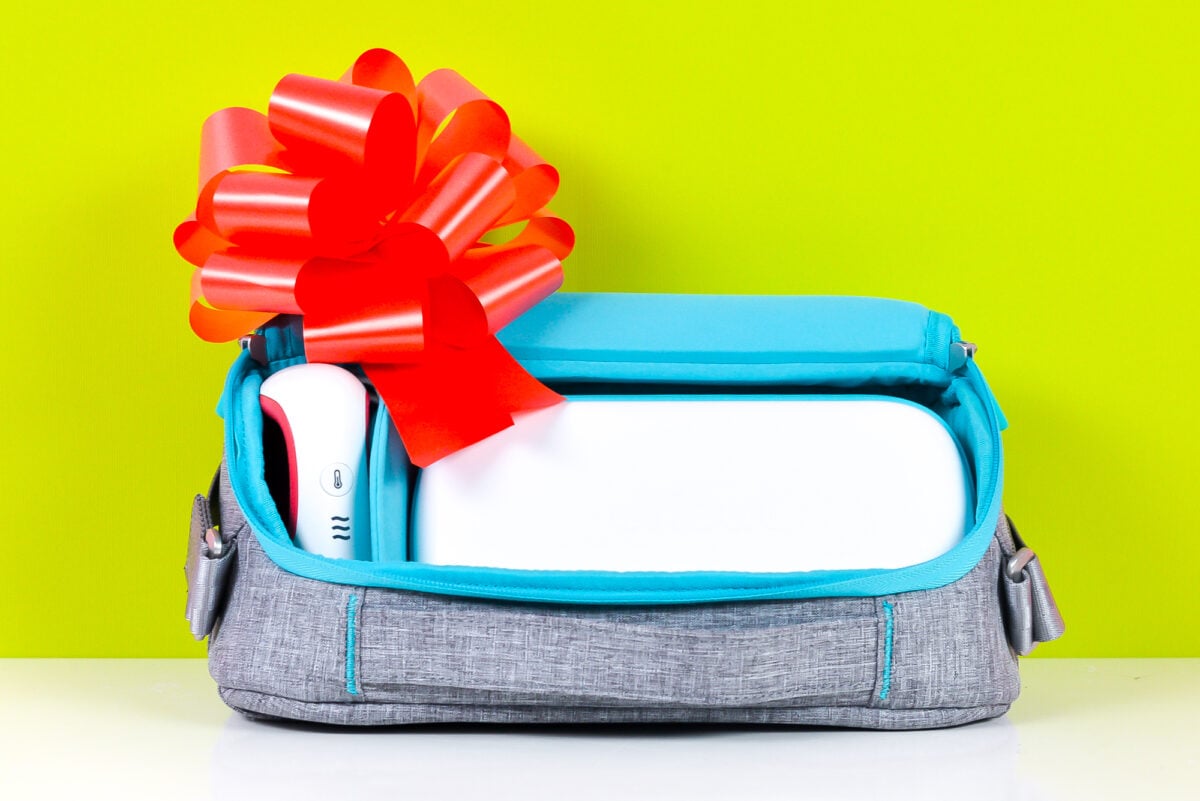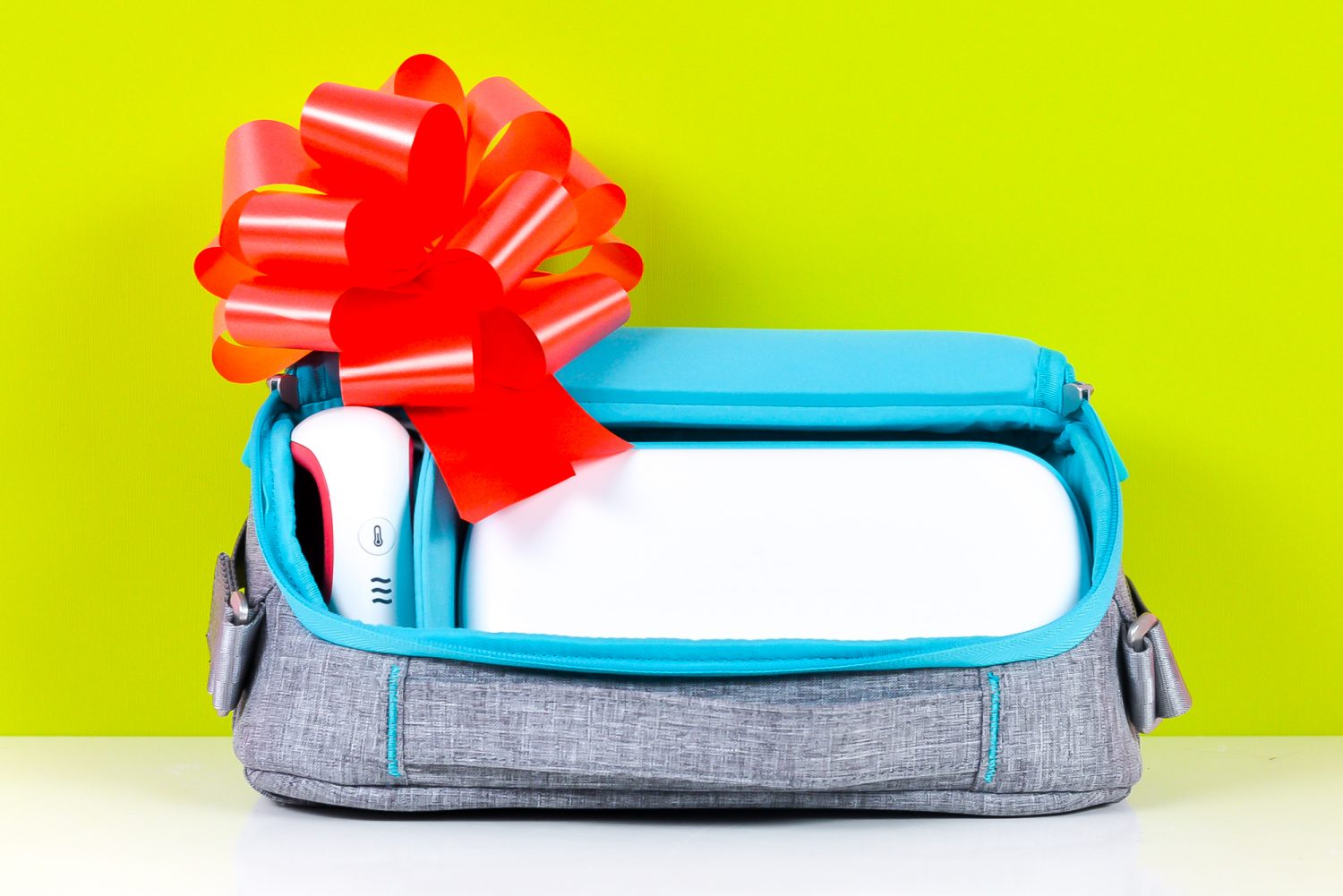 DreamBox
Who wouldn't want one of these AMAZING DreamBox craft storage cabinets?! The DreamBox holds everything for your Cricut and more. Save $100 when you use my code HEYLETSMAKESTUFF!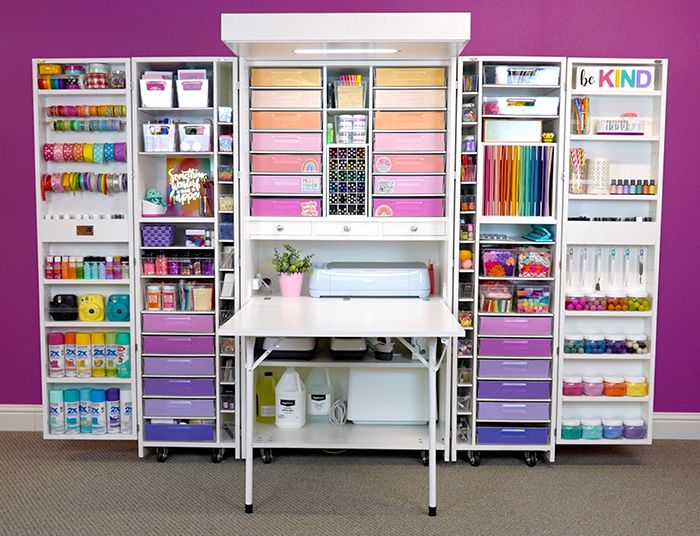 Rolling Cart
I don't know a crafter who couldn't use more storage! If a big Dreambox is out of reach, even a smaller rolling cart or other storage idea is always a good gift for a Cricut crafter!
Crafting Printer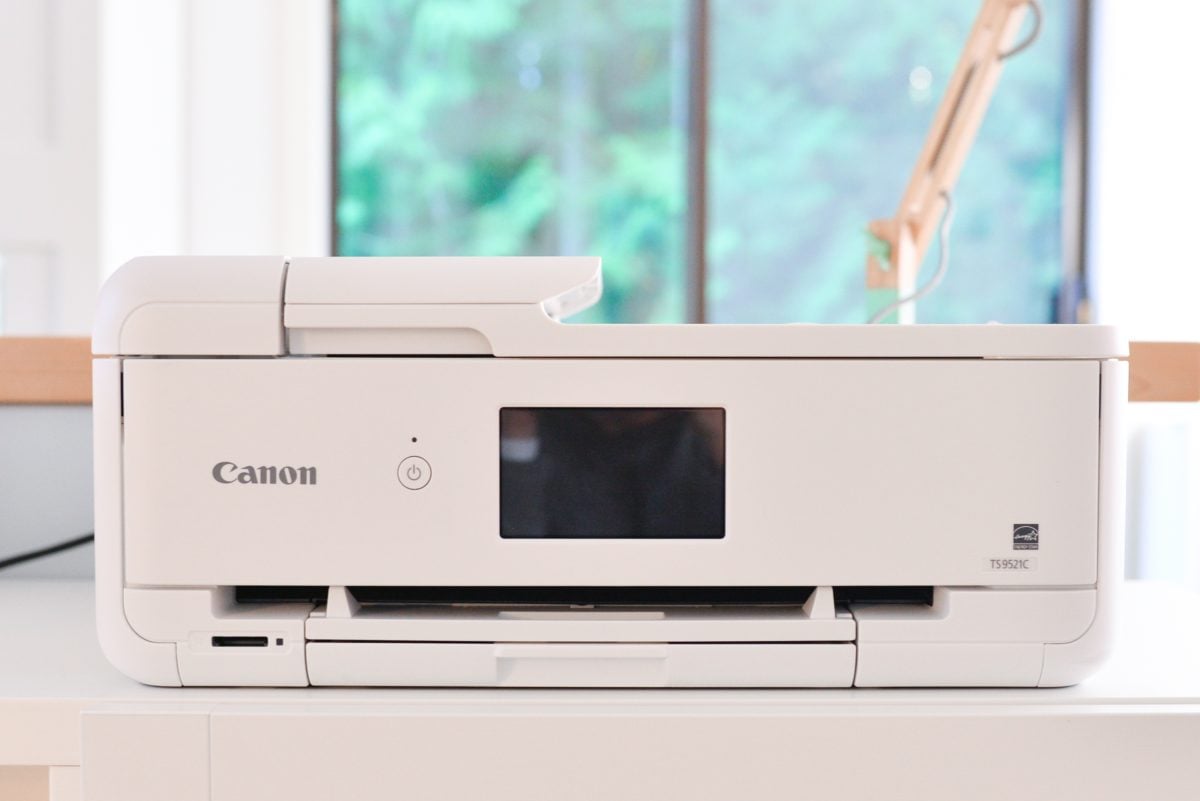 If your recipient has a Cricut Maker 3, Cricut Explore 3, Cricut Maker or Cricut Explore, their machine has Print then Cut capabilities—which means a printer is a great gift! Check out the Canon TS9521C 12×12 Printer. It prints a full 12″ x 12″ sheet of paper, which is the size of a Cricut cutting mat!
The Best Cricut Stocking Stuffers
Looking to add a little joy to a Cricut crafter's stocking? Here are a few of my favorite tools and accessories that they are sure to love!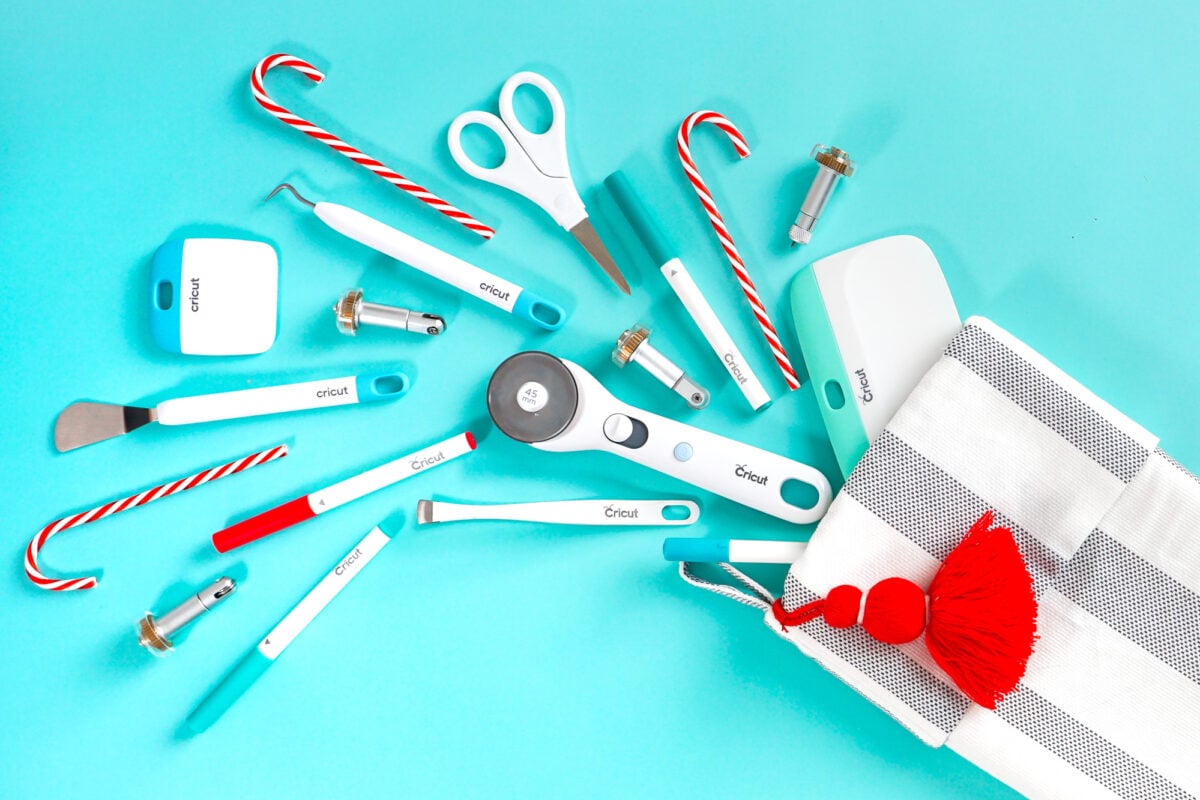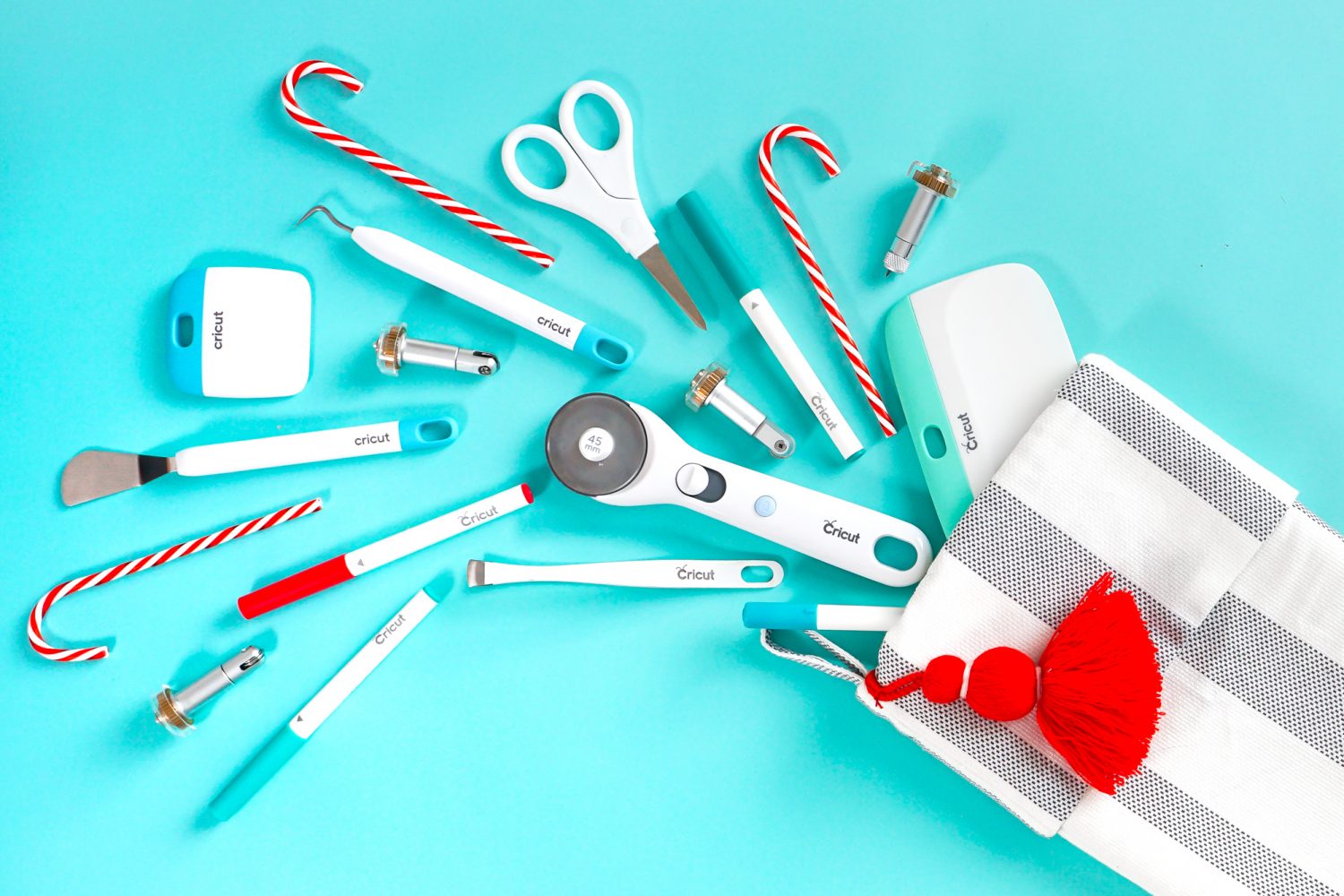 For Cricut Maker / Cricut Explore Owners
For Cricut Joy Owners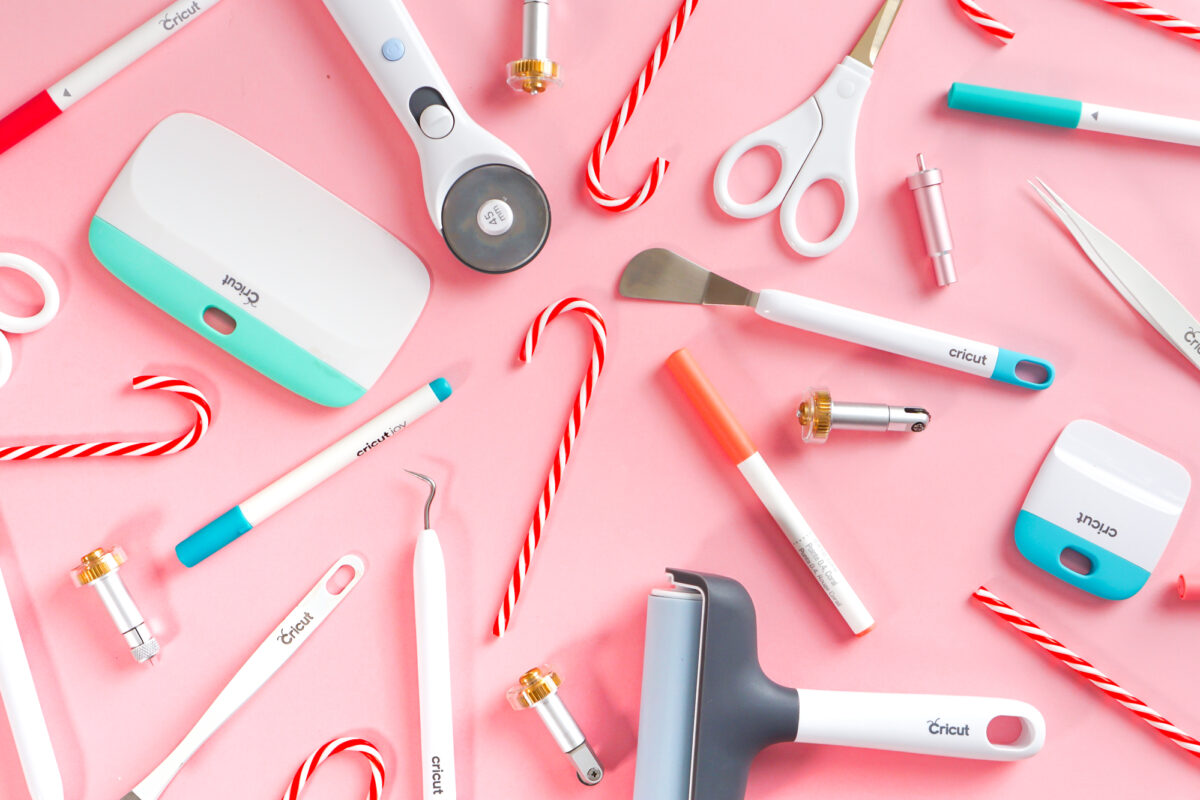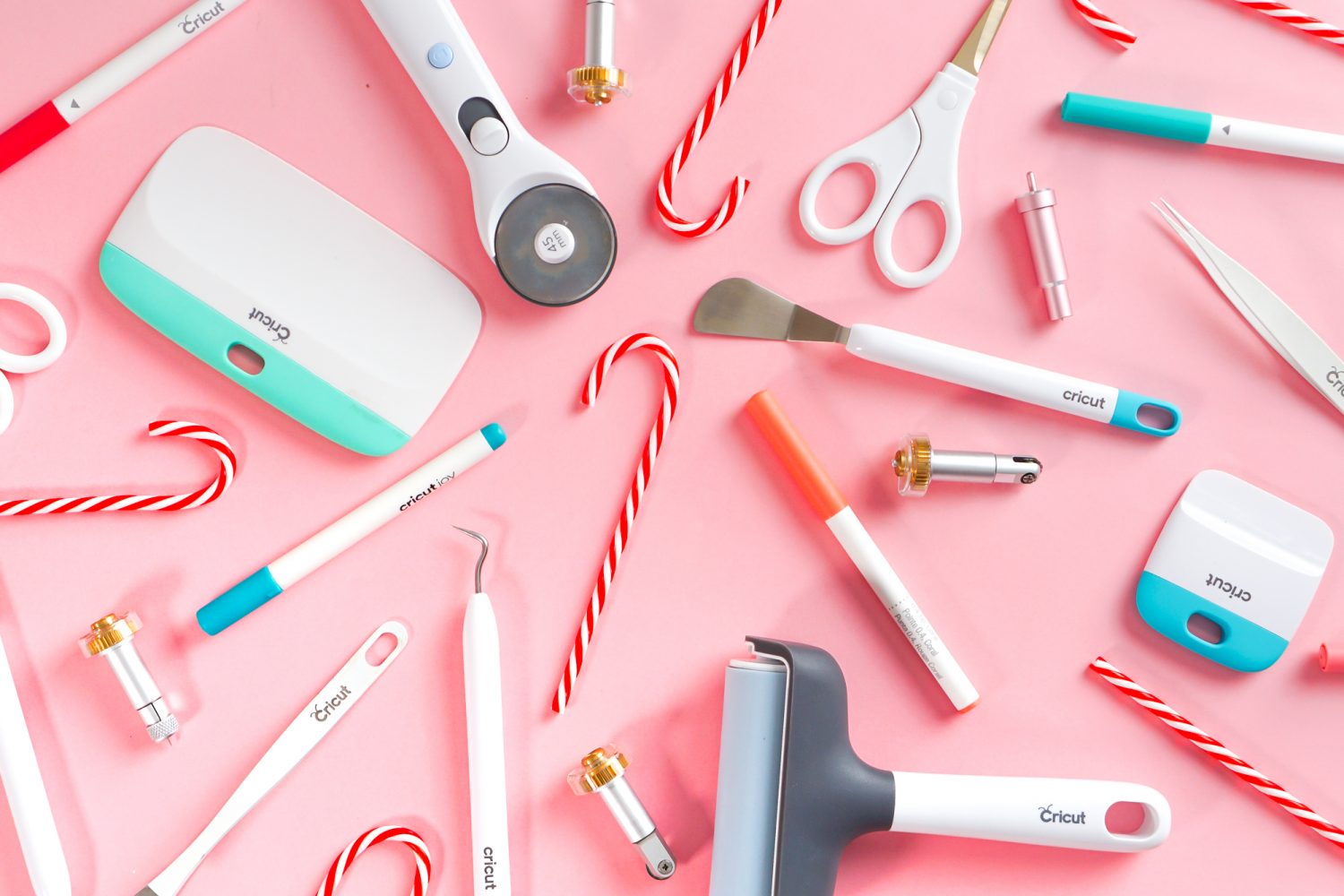 Gift Cards
If you're really stuck, you can always grab a gift card! Here are a few of my favorite places to shop:
And of course, you could always fill their stockings with any and all materials Cricut offers. Just make sure you're shopping for the right machine!
Hope you found this Cricut holiday gift guide helpful! If you have any questions about someone on your list, leave a comment and we'll make a recommendation! Happy holiday shopping!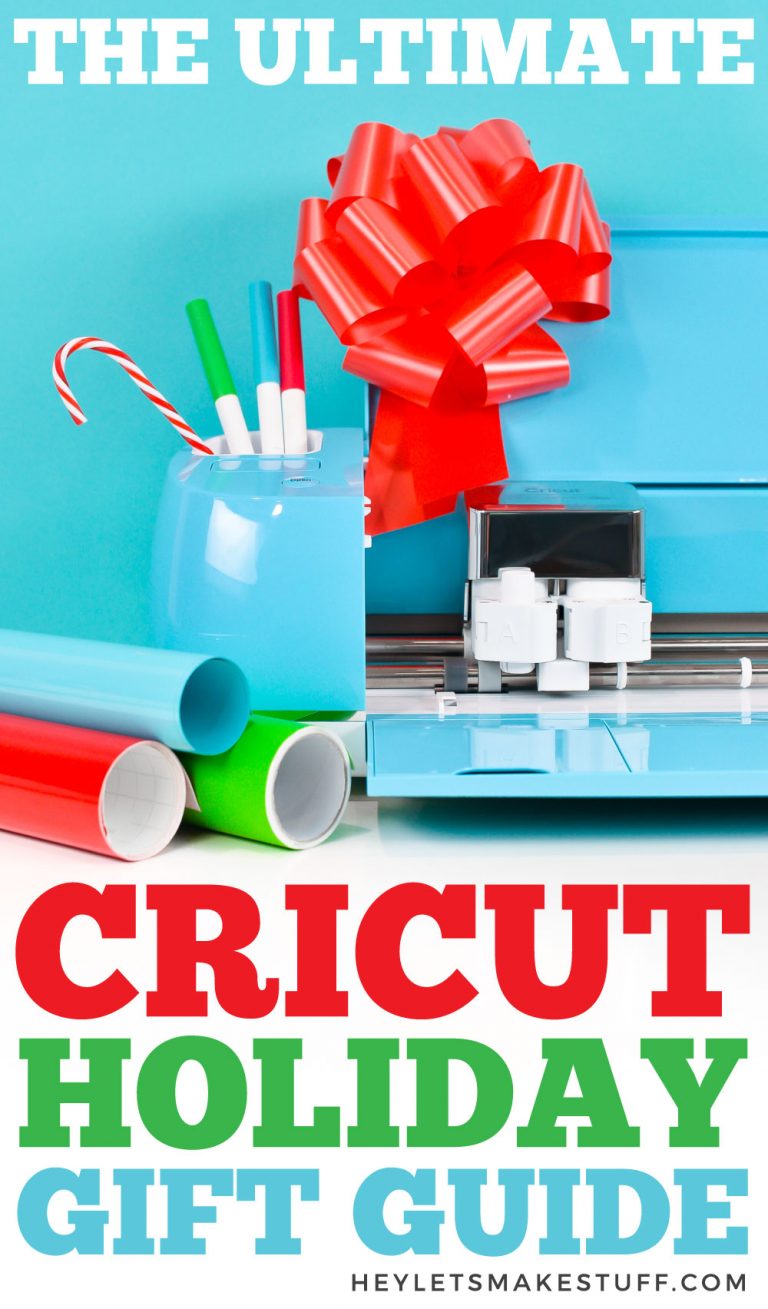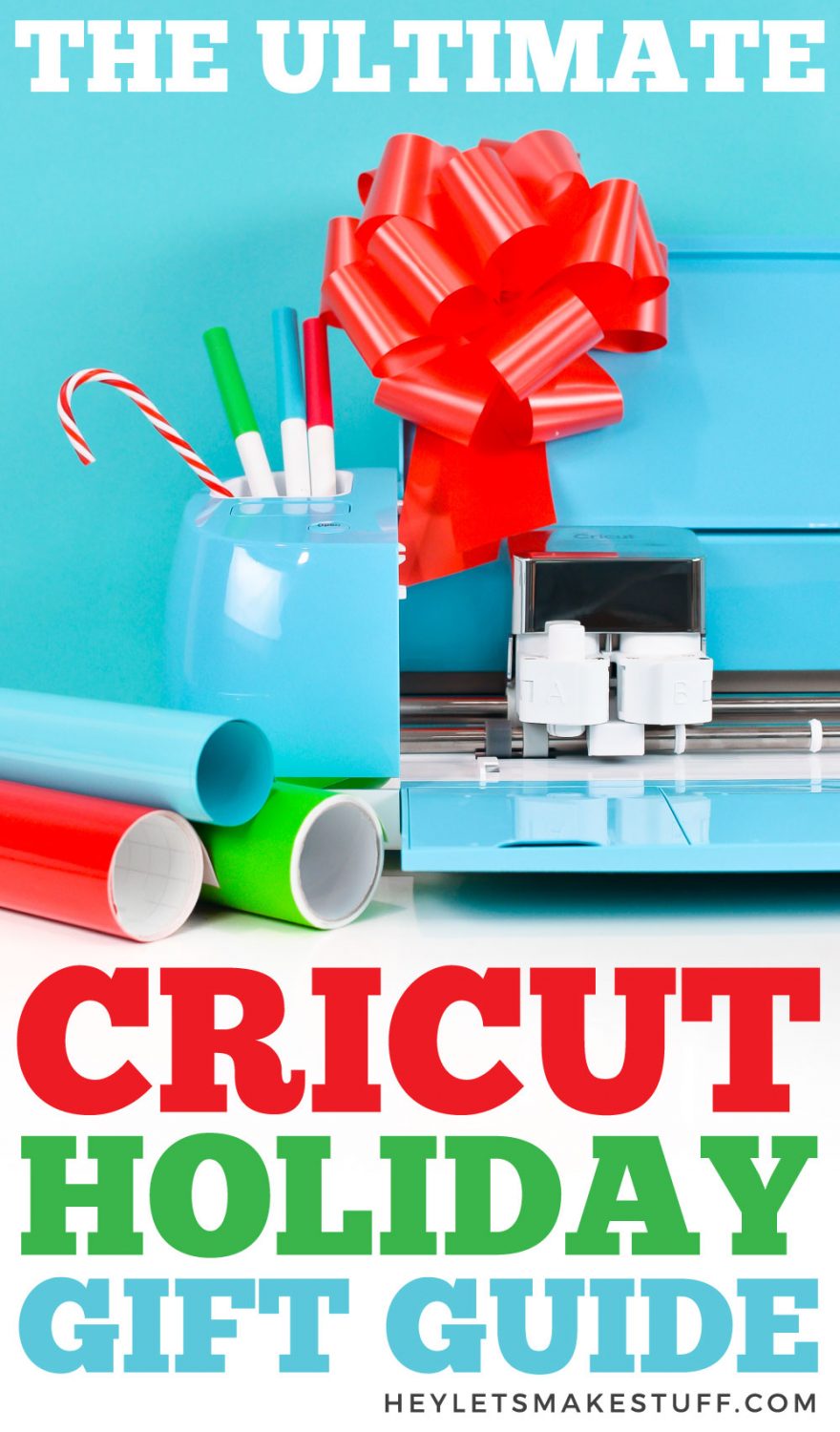 Get a Cricut on Amazon