Want to celebrate your young graduate? These free printable graduation diplomas are the perfect way to mark these milestones! Includes preschool, pre-k, TK, kindergarten and grade levels first through sixth!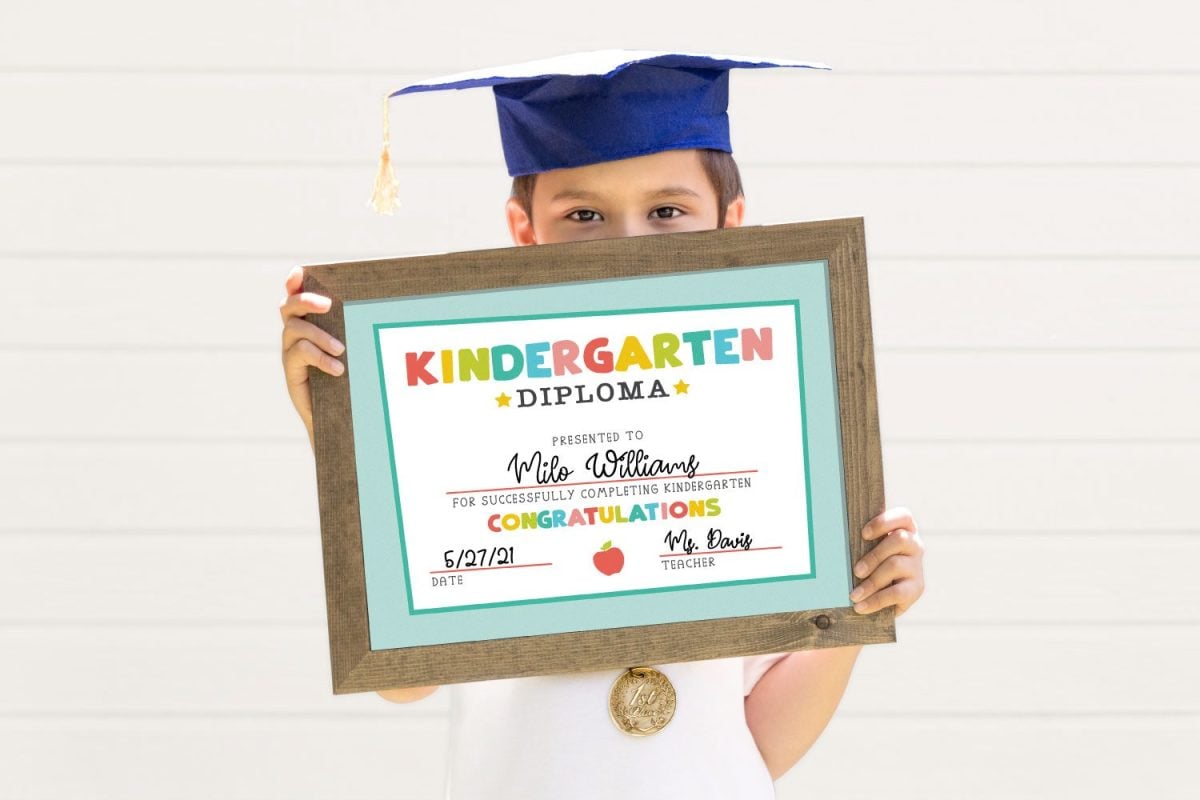 A friend and I were feeling a bit melancholy the other day that our homeschooled kids wouldn't be having one of those sweet kindergarten graduations this year. No cute paper mortarboard cap, no little shuffle across a tiny stage, no families clapping and taking photos.
While we've actually had a great experience homeschooling the boys this last year (and by "we" I mean my amazing husband, Ryan), I do feel like we've missed out on some of these little milestones. So this year we're going to throw our own tiny graduation! While it won't have all the (adorable, kindergarten-level) pomp and circumstance, I think it will be fun for the boys.
So of course I thought I would design little graduation diploma for the boys so I can add it to their keepsake file! And because I know you may have a young graduate from a different grade, I created a whole set! This set of free printable graduation diplomas includes preschool, pre-K, TK, kindergarten, and first through sixth grade levels.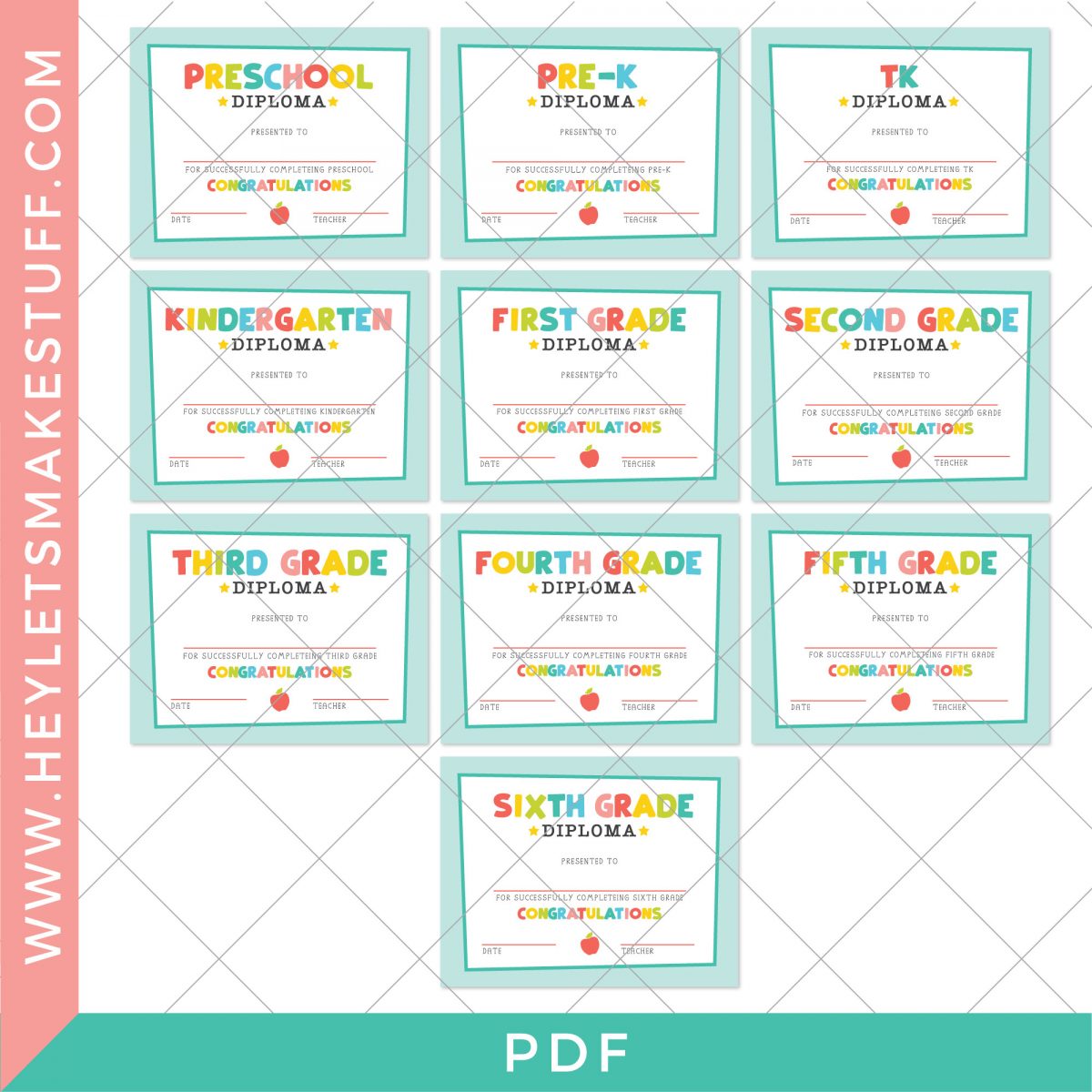 These printable diplomas feature a space to write your graduate's name, as well as the date and the teacher's name. If you're homeschooling, make sure to write Mr. Dad or Ms. Mom!
Download the Free Printable Graduation Certificates under PRINTABLES P91
This file can be found in my Free Craft Resource Library. The file number is: P91.
Want access to this free file? Join my FREE resource library! All you need is the password to get in, which you can get by filling out the form below!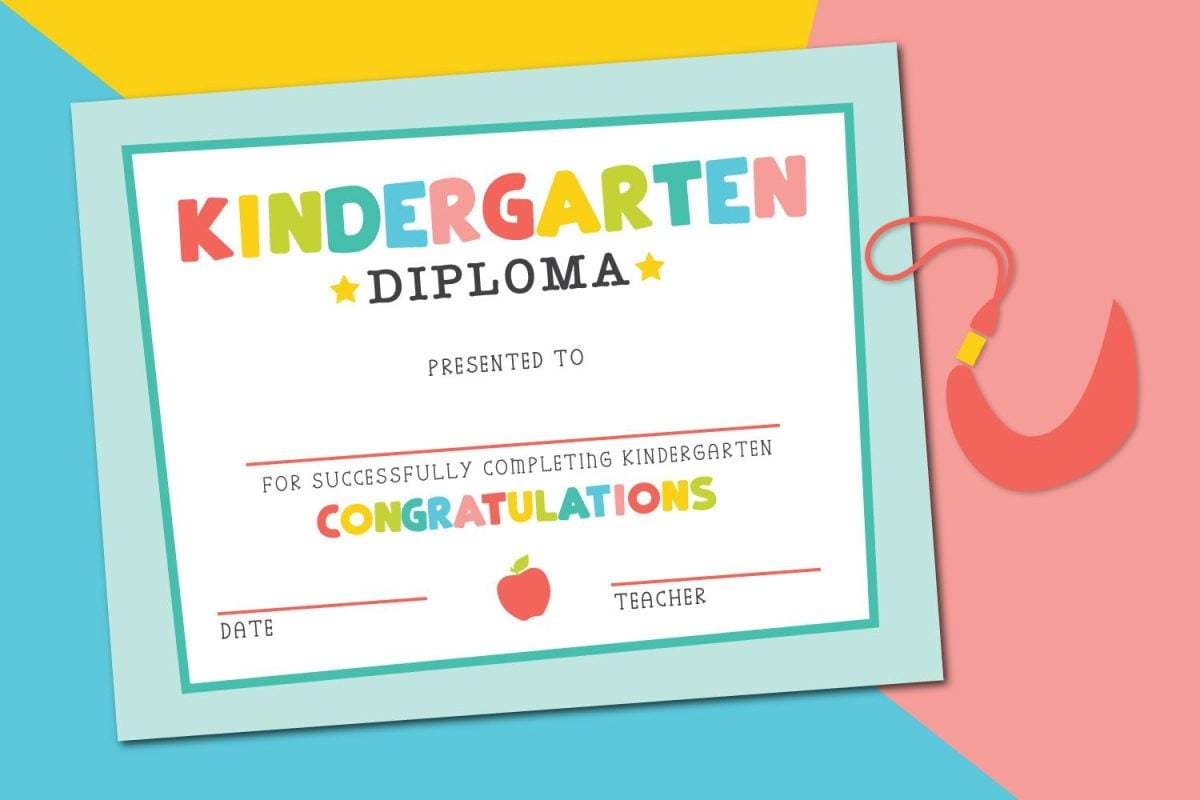 Print your free graduation diploma on a smooth cardstock (I like my Canon printer) and frame if you'd like (sometimes that makes it easier for kids to hold them up for photos, particularly if it's windy!).
If you have a Cricut or other cutting machine, make sure to check out my Big School SVG Bundle and my Big Homeschool SVG Bundle!
Hope you all have a happy graduation season, and congrats to all the recent grads!