Grab this FREE Coffee SVG "Coffee is My Love Language" to put on shirts, mugs, and more! While you're at it, check out the files for "Chai is My Love Language," "Tea is My Love Language," and "Cocoa is My Love Language"!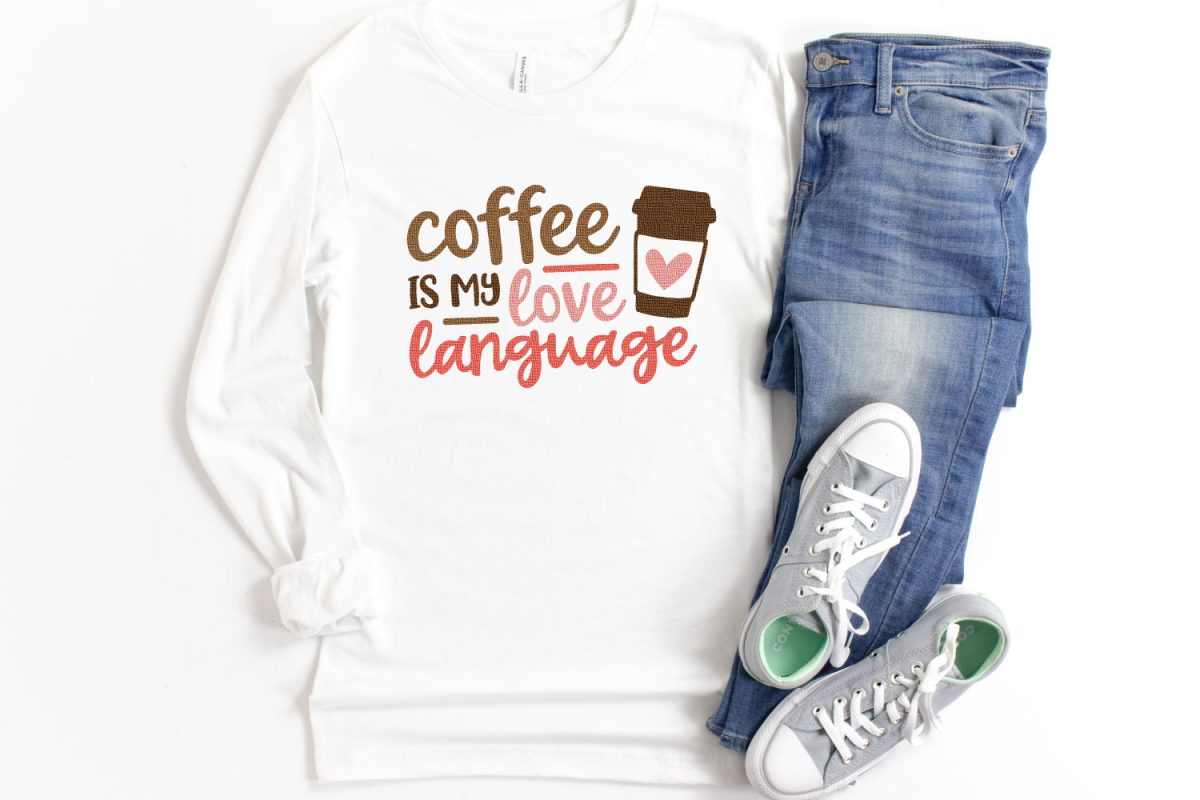 It's that time again! I'm gathering with some of my best designer friends to offer you a bunch of totally free SVG files! This month, we're creating files for one of my favorite things in the whole world: COFFEE! A bunch of free coffee SVGs? Bring on the caffeine!
Yes, coffee. I love the ritual of making coffee in the morning. Adding the grounds to the french press, adding the hot water, waiting for it to steep. That first sip in the morning is honestly one of my favorite moments of the day. In the quiet morning hours, it feels almost sacred to me!
On cooler afternoons, my husband will often bring me a warm mug of decaf (because, you know, I like to sleep sometimes). This is one of the reasons I know how much he loves me—coffee really is my love language!
If coffee is also the way to your heart, you're going to want to grab this FREE coffee SVG! Put it on your favorite mug, a cozy hoodie, or a tote bag. It's the perfect way to show people exactly what makes you happy.
Love this font? It's called Forever Grateful! It's a fun chunky script that works for all sorts of SVG files. You can also get my Coffee Monogram SVGs, which are perfect for personalizing!
Download the Free Coffee File under SVGs C401
This file can be found in my Free Craft Resource Library. The file number is: C401.
Want access to this free file? Join my FREE resource library! All you need is the password to get in, which you can get by filling out the form below!
Does Your Heart Love Something Other Than Coffee?
If your heart is not as fond of coffee, you might find one of these other love language cut files more delicious!
More FREE Coffee SVG FIles!
Check out these amazing files from my designer friends—all for free! Just head to their blogs (links below) to see how to get your free files!
Make it a Brewtiful Morning