Flower paper pinwheels are beautiful for wedding and party decor, summer parties, and nursery decorations. Echoing butterflies and a little fancier than traditional pinwheels, they can easily be made using you Cricut or other cutting machine!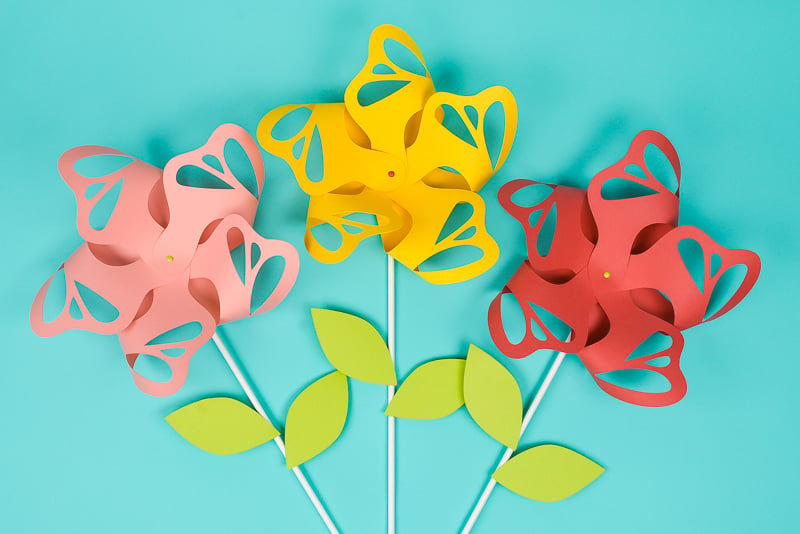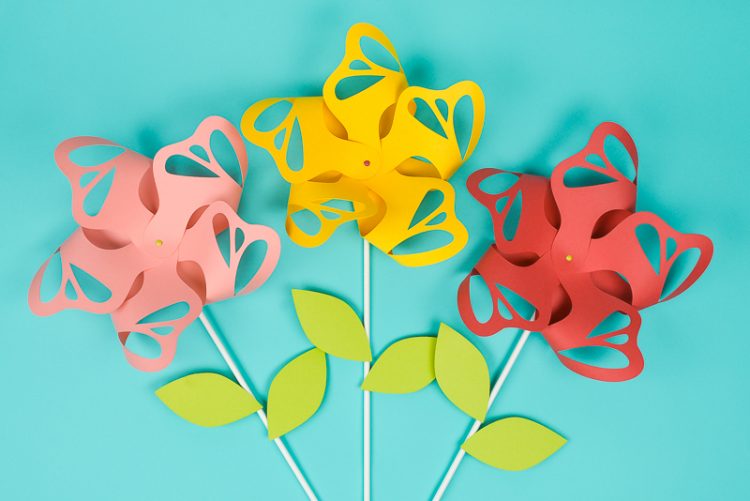 This post is sponsored by JOANN.
When my best friend got married, her wedding theme was a bit like a whimsical carnival. Instead of a cake there was a delicious pile of donuts. There was a super cute "kissing booth" photo booth. And instead of flowers, all of her centerpieces were pinwheels. We carried pinwheels down the aisle. It was so fun and it was one of the first weddings that I'd been to that really broke the traditional wedding mold.
Today I've partnered with my favorite craft store, JOANN, to make these flower pinwheels! They are more unique than traditional pinwheels, echoing the wings of butterflies. These are perfect for not only weddings, but summer soirees, baby showers, and all sorts of other decor. And because they are cut in one single piece using your Cricut or other cutting machine, they are a snap to make! I also included a few leaf files, if you'd like to add those to your dowel.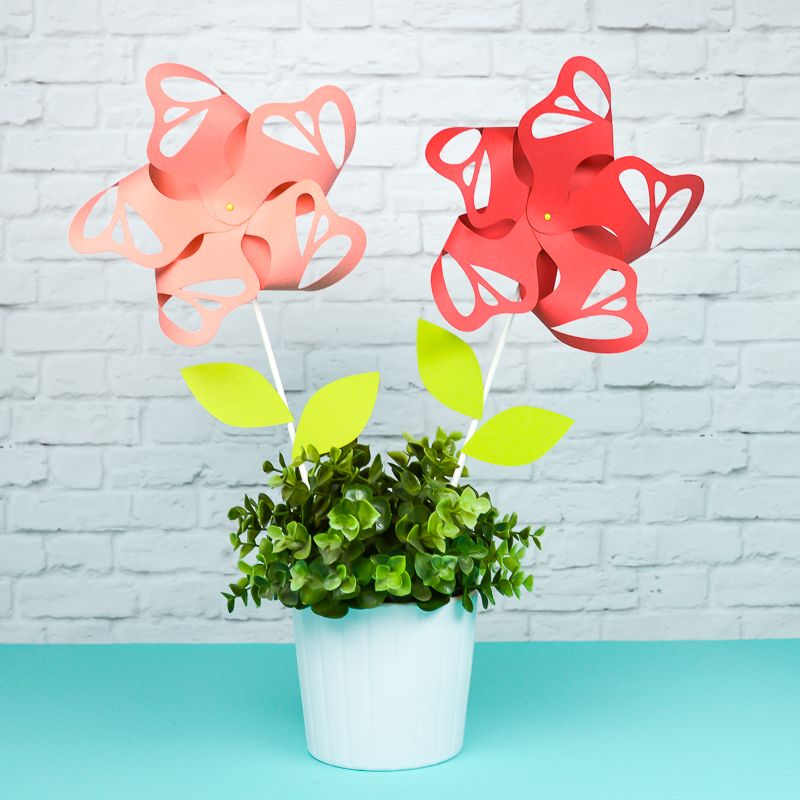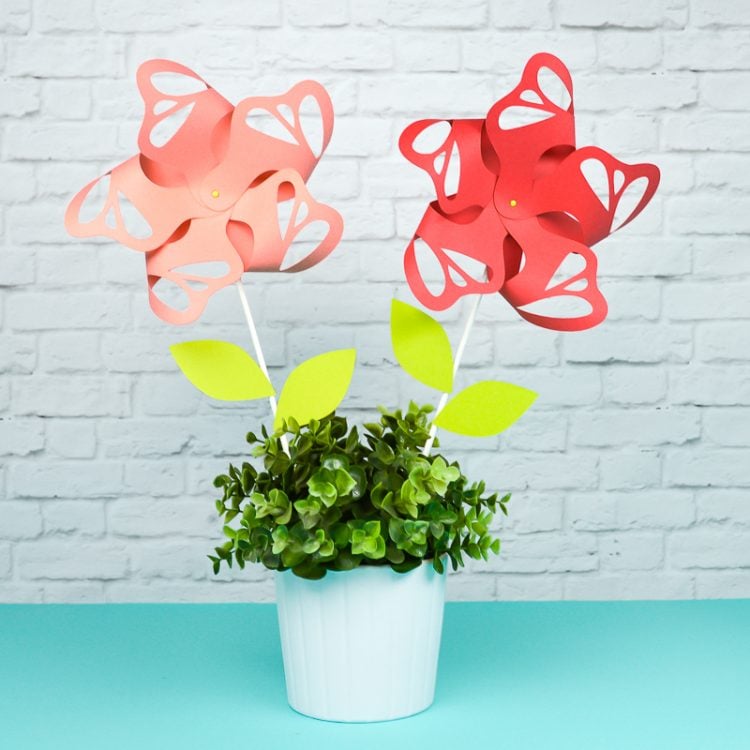 Cut them in a variety of colors to create a beautiful garden of flower paper pinwheels. I used my favorite Bazzill card stock, but I think these could also be beautiful in patterned paper (I'm in love with this Tropicana paper stack!). Just make sure that your paper is double-sided, since you'll see both sides of your paper when these pinwheels are finished.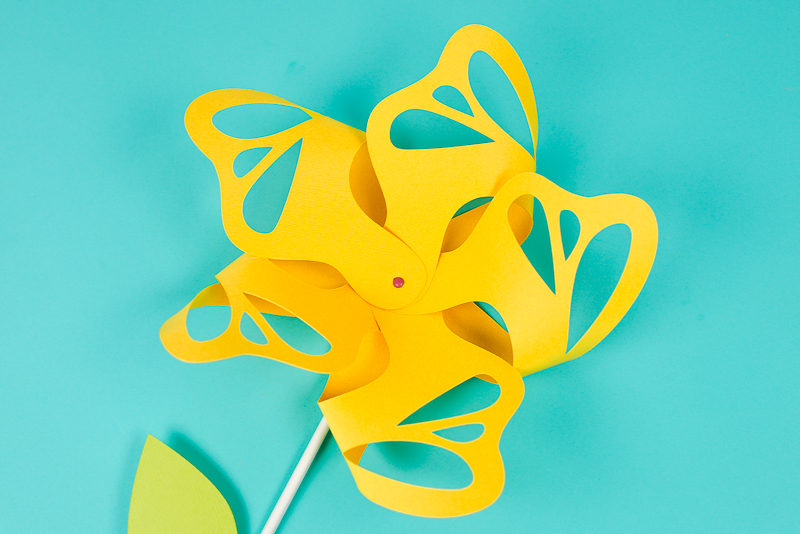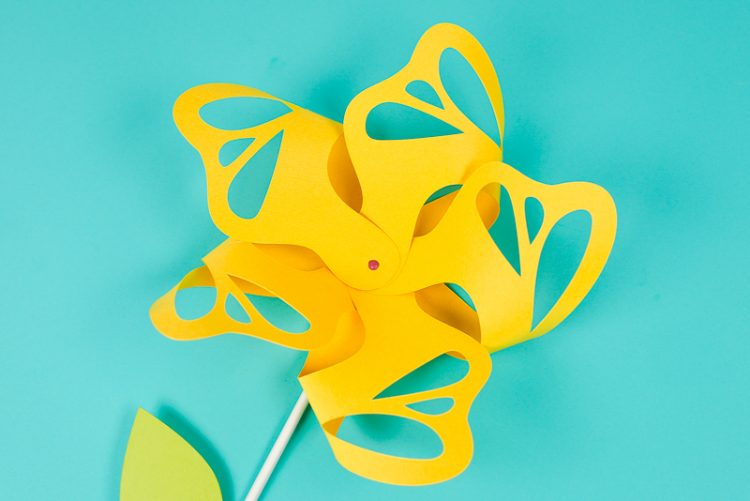 Flower Paper Pinwheels Supplies
Colored card stock (if you are cutting these smaller than 12×12, you might want to go with a lighter-weight paper so it doesn't crease when you bend it.)
Hot glue gun / hot glue (I got the "Less Mess" glue in store at JOANN)
Cricut Explore or other cutting machine
The SVG file (download using the box below)
Download the Free Flower Paper Pinwheels File under SVGs C129
This file can be found in my Free Craft Resource Library. The file number is: C129.
Want access to this free file? Join my FREE resource library! All you need is the password to get in, which you can get by filling out the form below!
Flower Paper Pinwheels Instructions
These paper pinwheels are designed to be cut on a Cricut or other cutting machine that takes SVG or DXF files.
Stop pulling your hair out and start creating confidently with your Cricut! Finally understand how to use your Cricut with my Learn Your Cricut eBooks!
Cut out your pinwheel in whatever colors you choose. The file itself looks like this: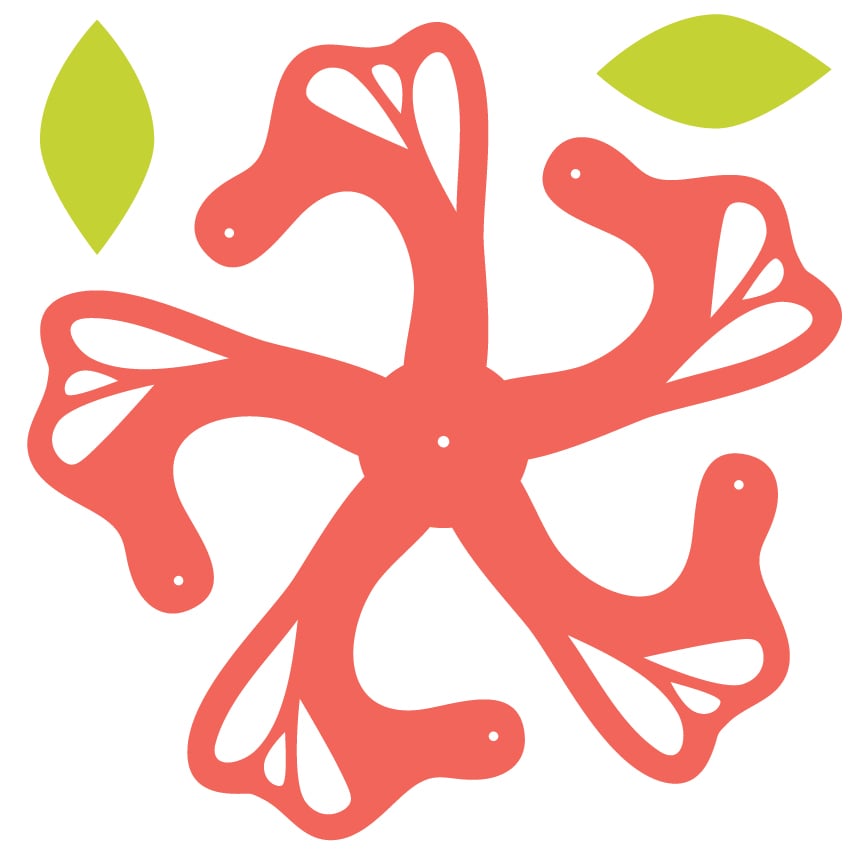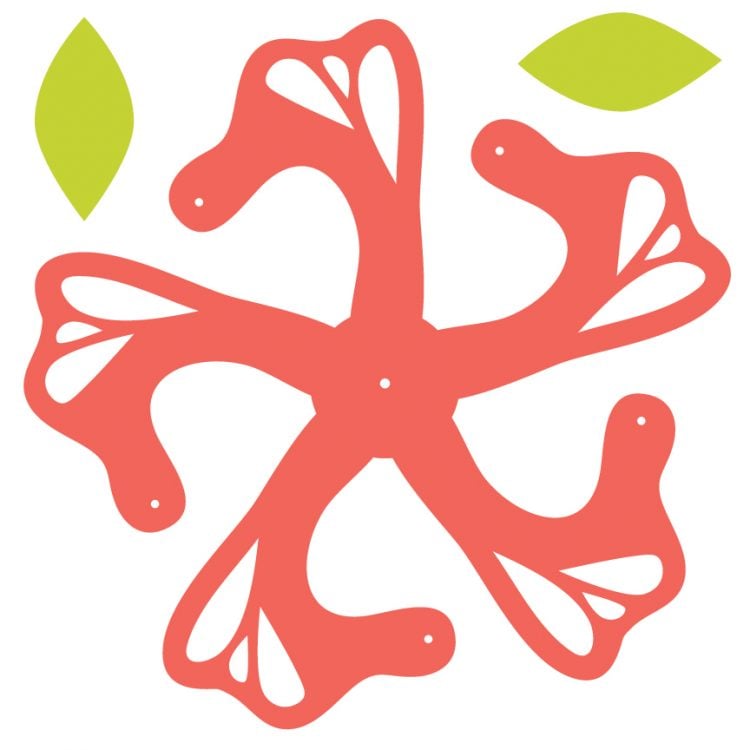 Carefully bring the holes along the outside edge (one on each petal) toward the center hole. Thread a brad through all six holes (including the center hole last) and open the clasp so the whole pinwheel holds together. Then glue the wooden dowel on the back to complete each pinwheel. I really like my Elmer's glue gun and "Less Mess" hot glue. Makes using a glue gun so much easier when you're not dealing with the strings!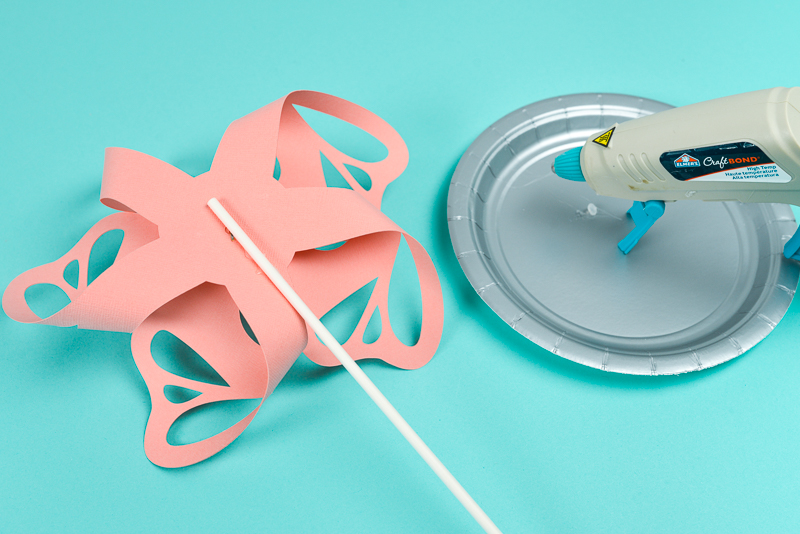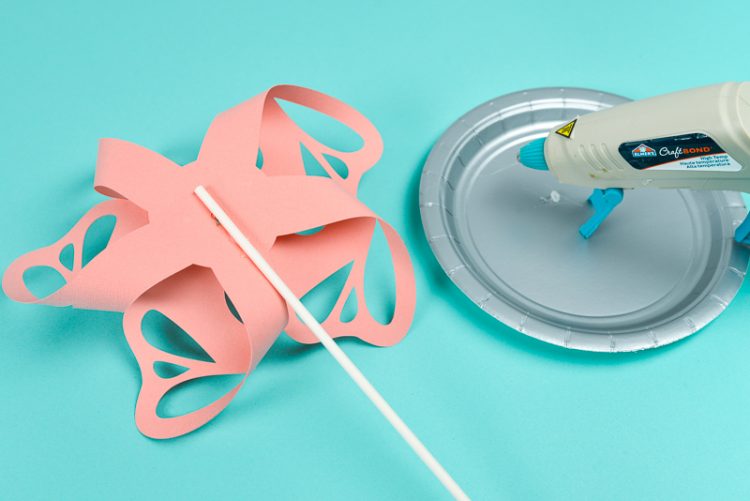 You can also add two leaves using the hot glue if you like! I love how these look—and they are super easy to make!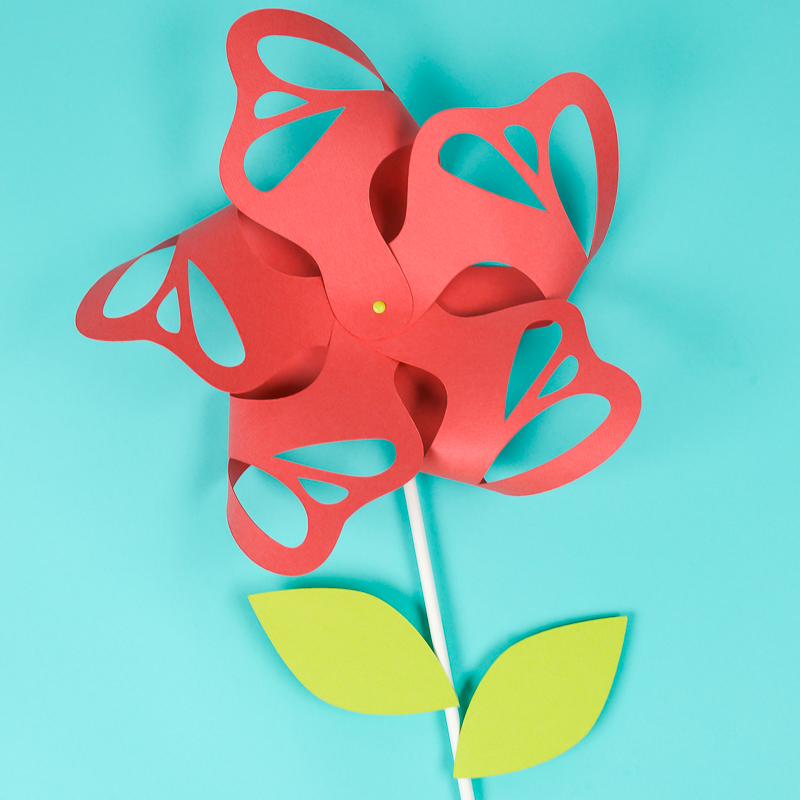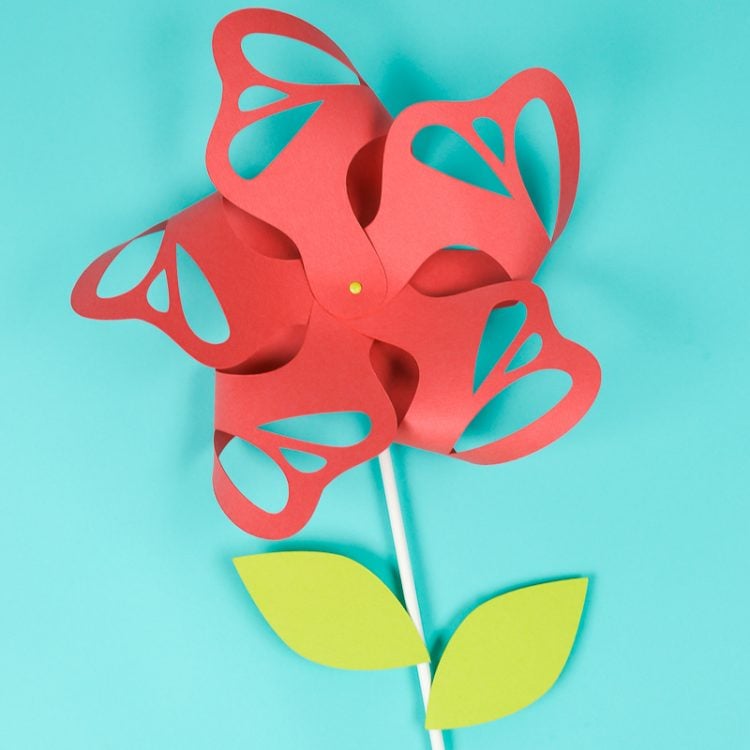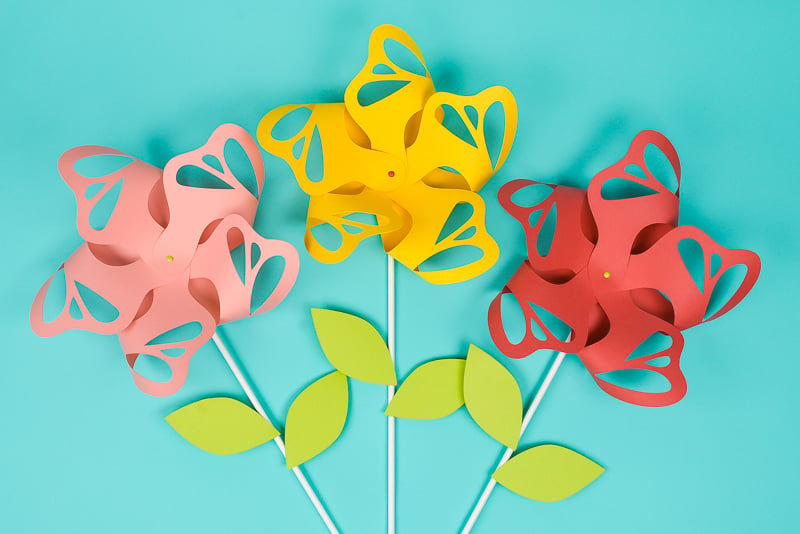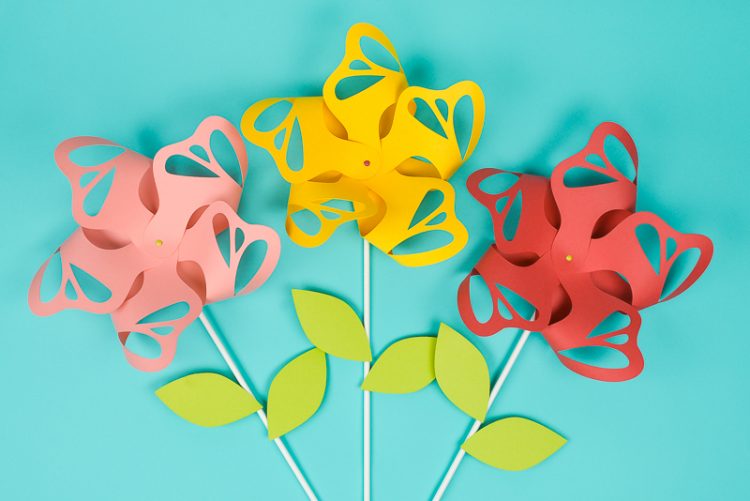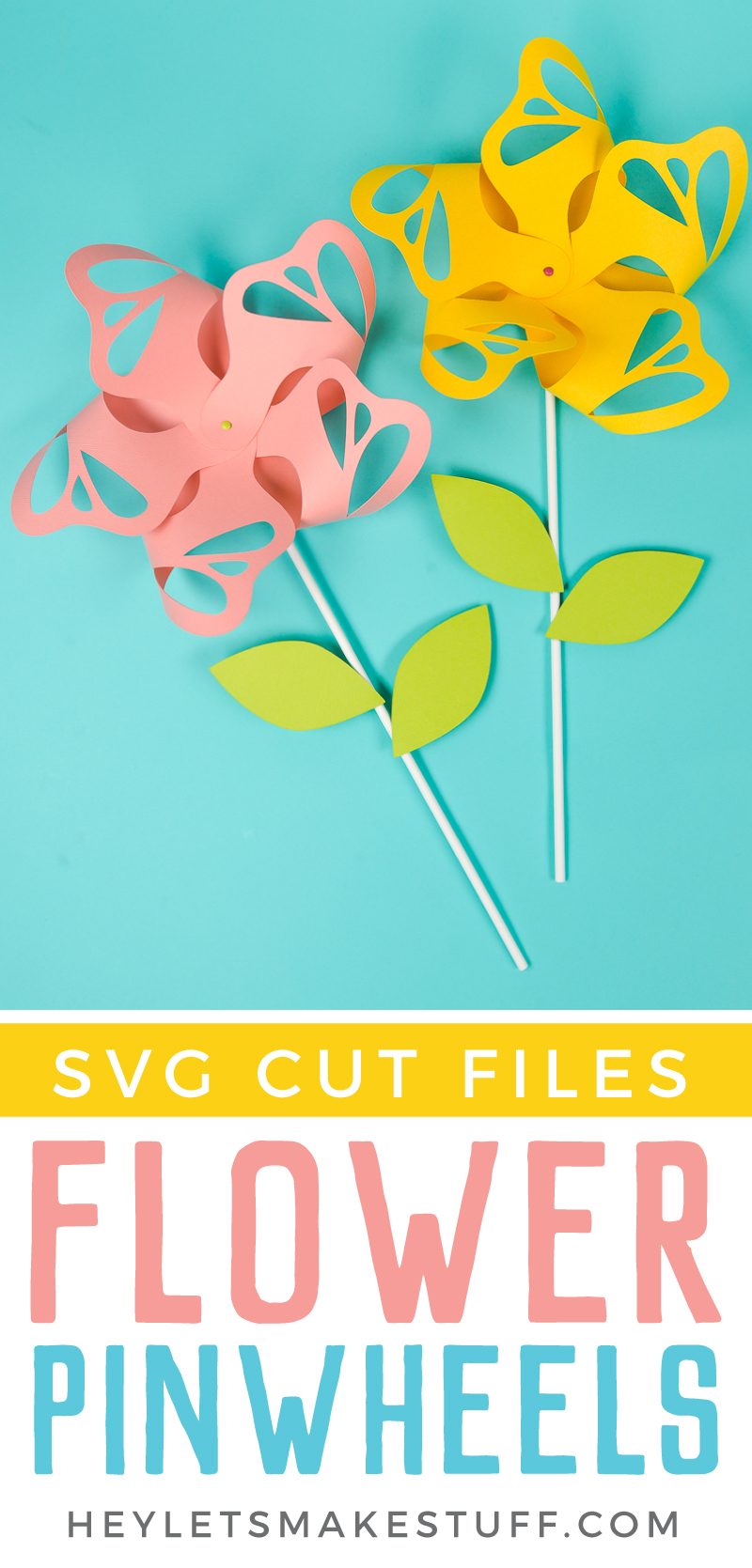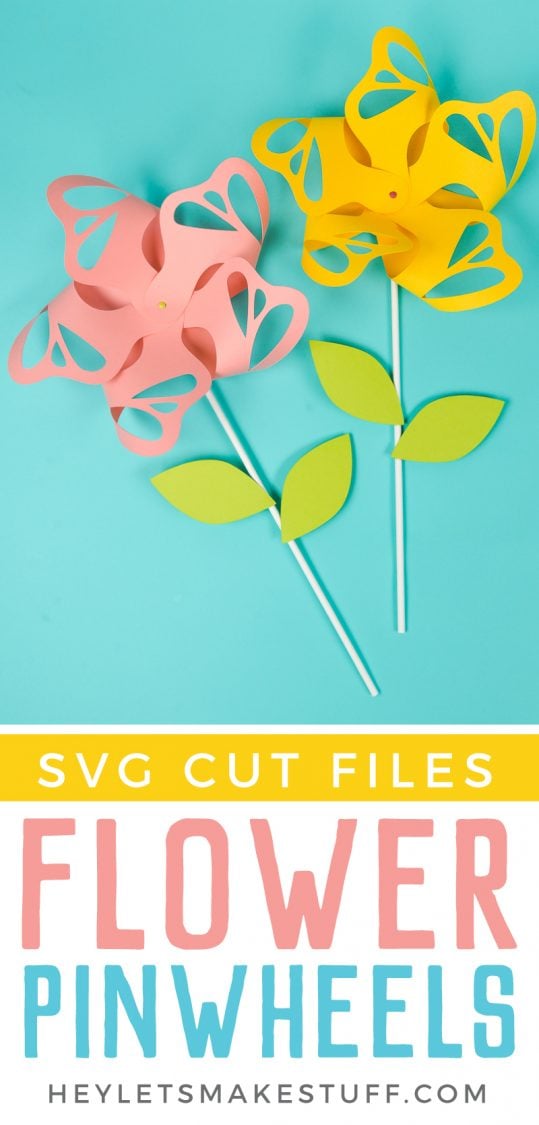 These are just decorative (they don't spin), though you can make them spin using my spinning pinwheel tutorial!