Use your Glowforge or other laser cutter to make these simple but fun photo booth props! Cut using acrylic sheets or use wood or draft board and paint! Perfect for weddings, parties, New Year's Eve, and more!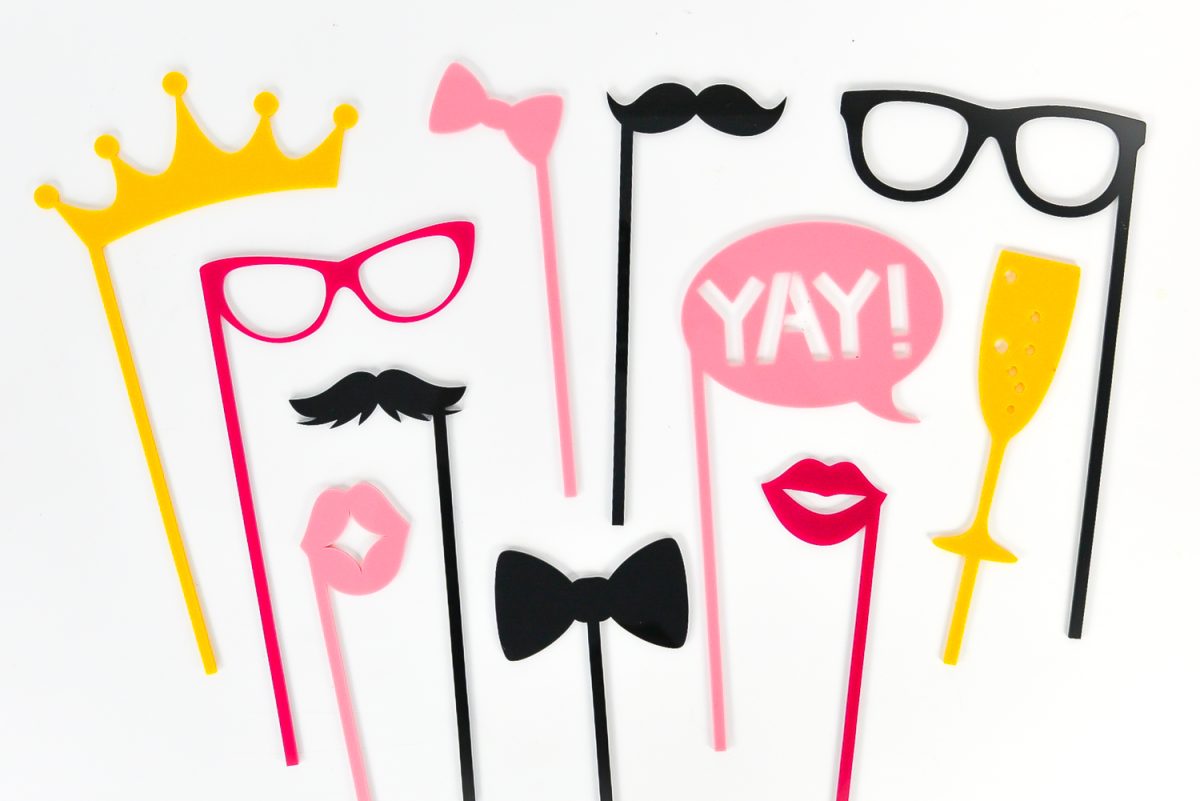 Every party or event needs a photo booth! Whether you're setting up a photo booth for a wedding, a New Year's Eve party, a cute baby shower, or another event, you can easily make your own DIY photo booth props with a Glowforge or other laser cutter.
Not sure what a Glowforge is? I wrote all about it in my Glowforge Overview: What to Know Before You Buy! You can also save up to $500 on a machine in that post!
We had a photo booth at our wedding reception and it was such a fun way to get photos of so many of our wedding guests! Our photographer captured a lot of shots during the wedding and reception, but none of were as hilarious as the photos from the photo booth!
You can make your own fun by crafting acrylic photo booth props! There's no real tutorial here—just upload the SVG to your Glowforge and cut out of acrylic!
Cutting DIY Photo Booth Props in Acrylic
One of my favorite things about these DIY photobooth props is that they have the "stick" or "handle" built into them. Because we're cutting each prop as a single cut out of an acrylic sheet, there's no gluing or fastening wooden dowels or other sticks to the props. And because they are a single durable piece, there's a much lower chance that they will far apart as more and more guests use them.
Another benefit of cutting them out of acrylic is that they are double-sided! This helps prevent the awkward arm crossover because your photo booth glasses and mustache are each designed to be held in the same hand. Because these are double-sided, just flip one around and hold with each hand. Your guests will love them!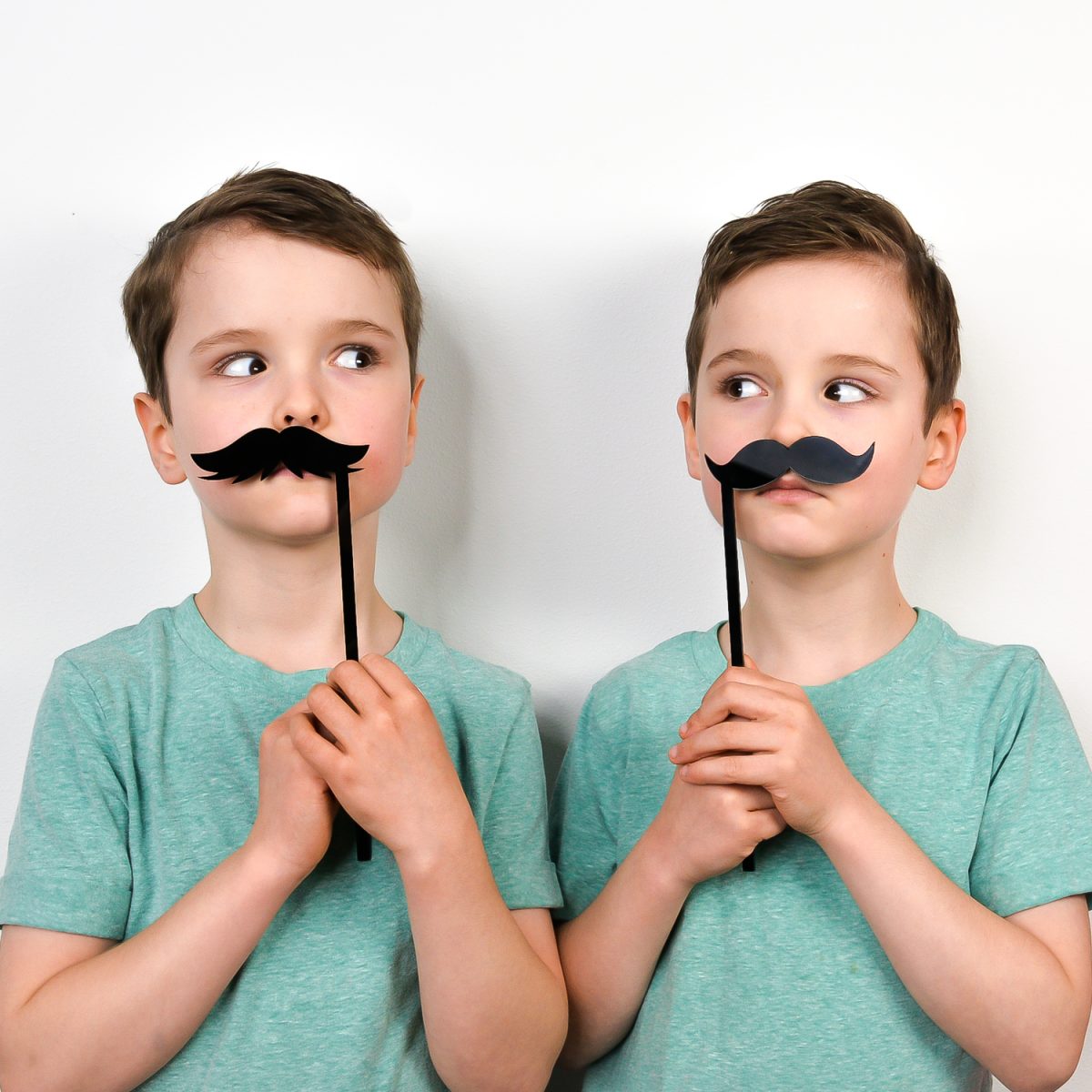 In this photo booth prop bundle, you'll find:
Two pairs of glasses
A crown
Two sets of lips
Two mustaches
A bow tie
A hair bow
A champagne glass
A speech bubble with YAY!
I suggest cutting two sets so you have enough options for your guests—plus you'll get a set of champagne glasses you can "clink"!
I love the idea of cutting these in different types of acrylic. Think gold glitter acrylic for a New Year's Eve fête, school colors for a graduation party, or match the colors of your wedding perfectly (hello, brides, I see you trying to make everything coordinate!).
Of course, you could also cut them from wood or draft board and paint!
Get the Glowforge Photo Booth Props File Here
You can use these photo booth props with all sorts of photo booth backdrops, from simple streamers to more complex backgrounds!