Cricut Venture is so much more than a vinyl cutter. Using large mats, you can make enormous paper and cardstock projects! Here's everything you need to know about cutting cardstock on Cricut Venture!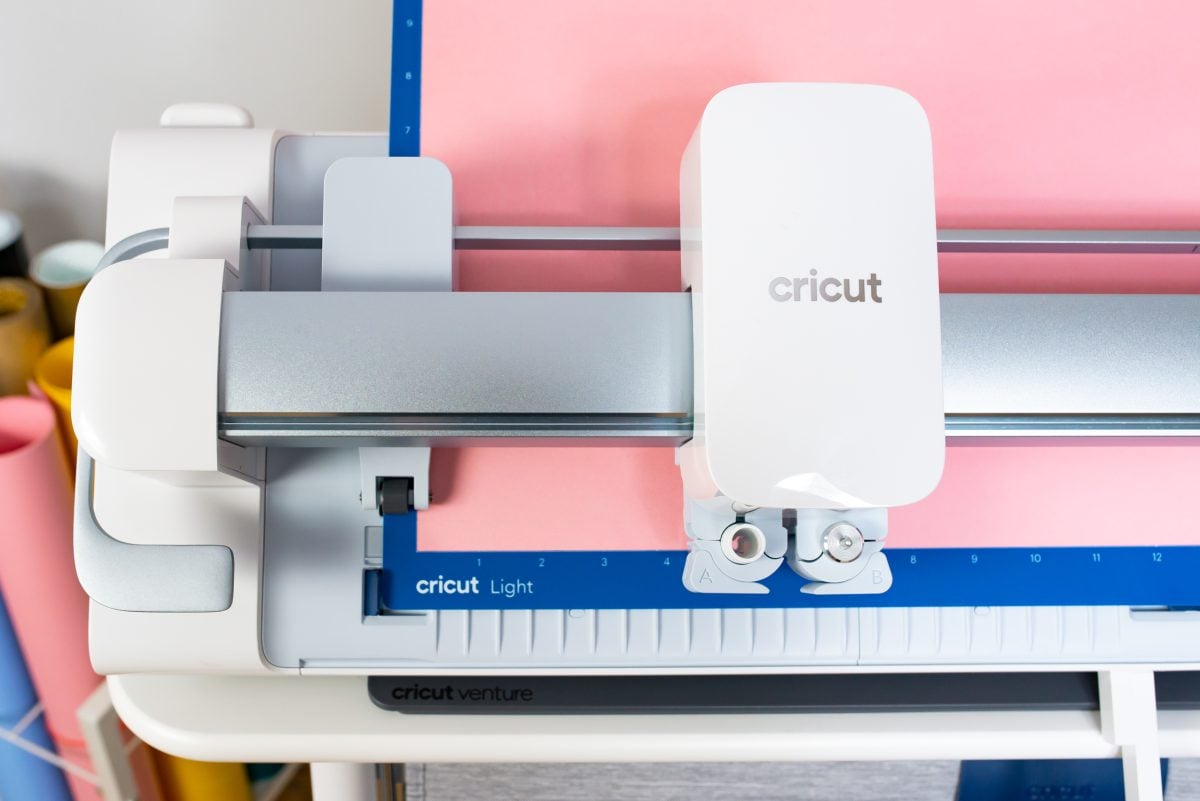 Have you seen the new Cricut Venture yet? It's Cricut's largest cutting machine and not only does it excel at cutting Smart Materials on a roll, it also cuts cardstock on huge mats. In today's post I'm going to do a deep dive into cutting cardstock with Cricut Venture, including types, sizes, intricate cuts, writing, scoring and more!
Everything you could ever want to know about cutting cardstock is in this post! And if I somehow missed something, leave me a comment and I'll update the post!
What is Cricut Venture?
Before we begin, what IS Cricut Venture? Cricut Venture is Cricut's large-format 24″ cutting machine that launched in July of 2023. This machine is twice the size of any other Cricut machine and can a wide range of materials more quickly and more accurately than any Cricut that came before it. You can read all about it in my post The Ultimate Guide to Cricut Venture.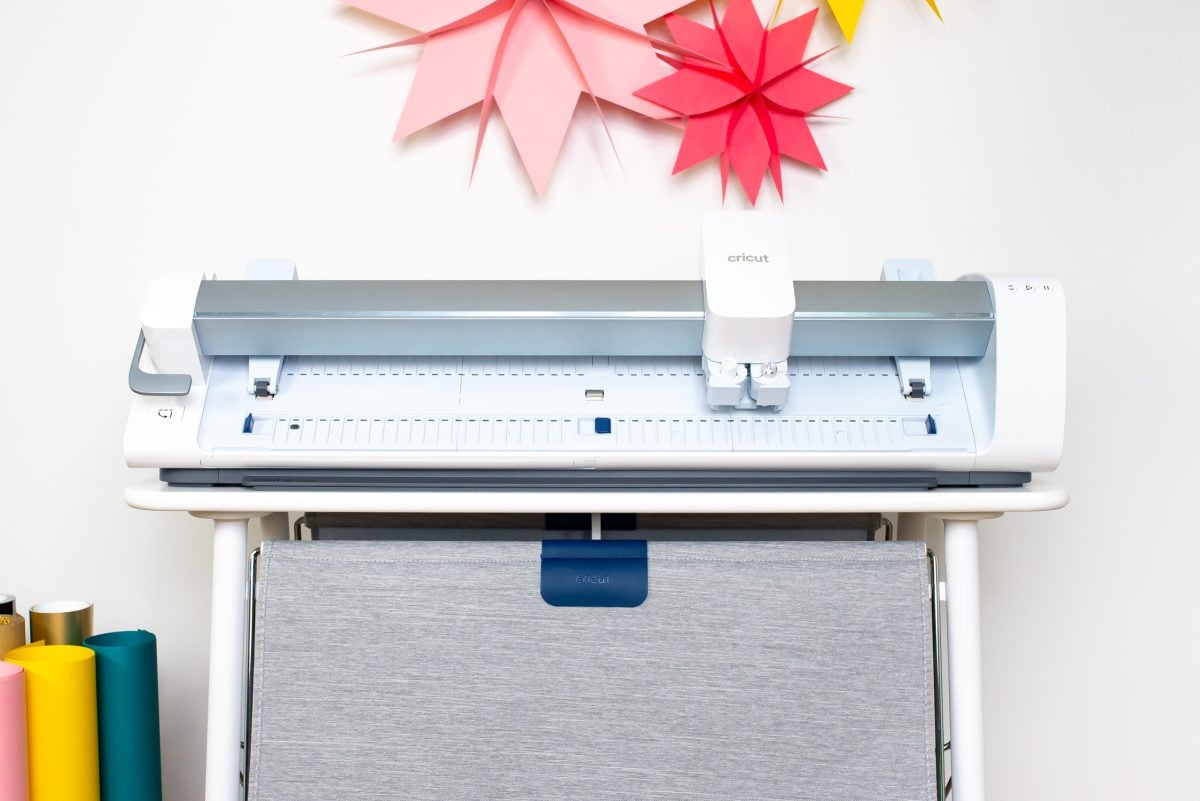 I thought Cricut Venture was just a vinyl cutter!
Cricut Venture is more than just a vinyl cutter! Many other 24″ cutters on the market are specifically geared toward cutting adhesive and iron on vinyl on big rolls. But Cricut Venture can also cut a ton of materials on the mat.
Think of Cricut Venture like a big Cricut Explore—if you can cut it using a Cricut Explore, you can cut it using Cricut Venture. So that includes cardstock, paper, acetate, bonded fabric, faux leather and faux suede, felt, and printable materials like printable vinyl and printable sticker paper.
This means you can make so much more than you can make using a regular vinyl cutter, including amazing cardstock projects!
What types of cardstock can Cricut Venture cut?
Cricut Venture can cut just about any type of cardstock or paper that you put on it. It tried several brands and weights I had in my studio and it cut them all perfectly, including Cricut, Bazzill, American Crafts, My Colors, and Carta Bella. It also cut several brands of scrapbook paper really well. My favorite place to buy cardstock is the 12×12 Cardstock Shop, because they carry all my favorite colors of Bazzill cardstock.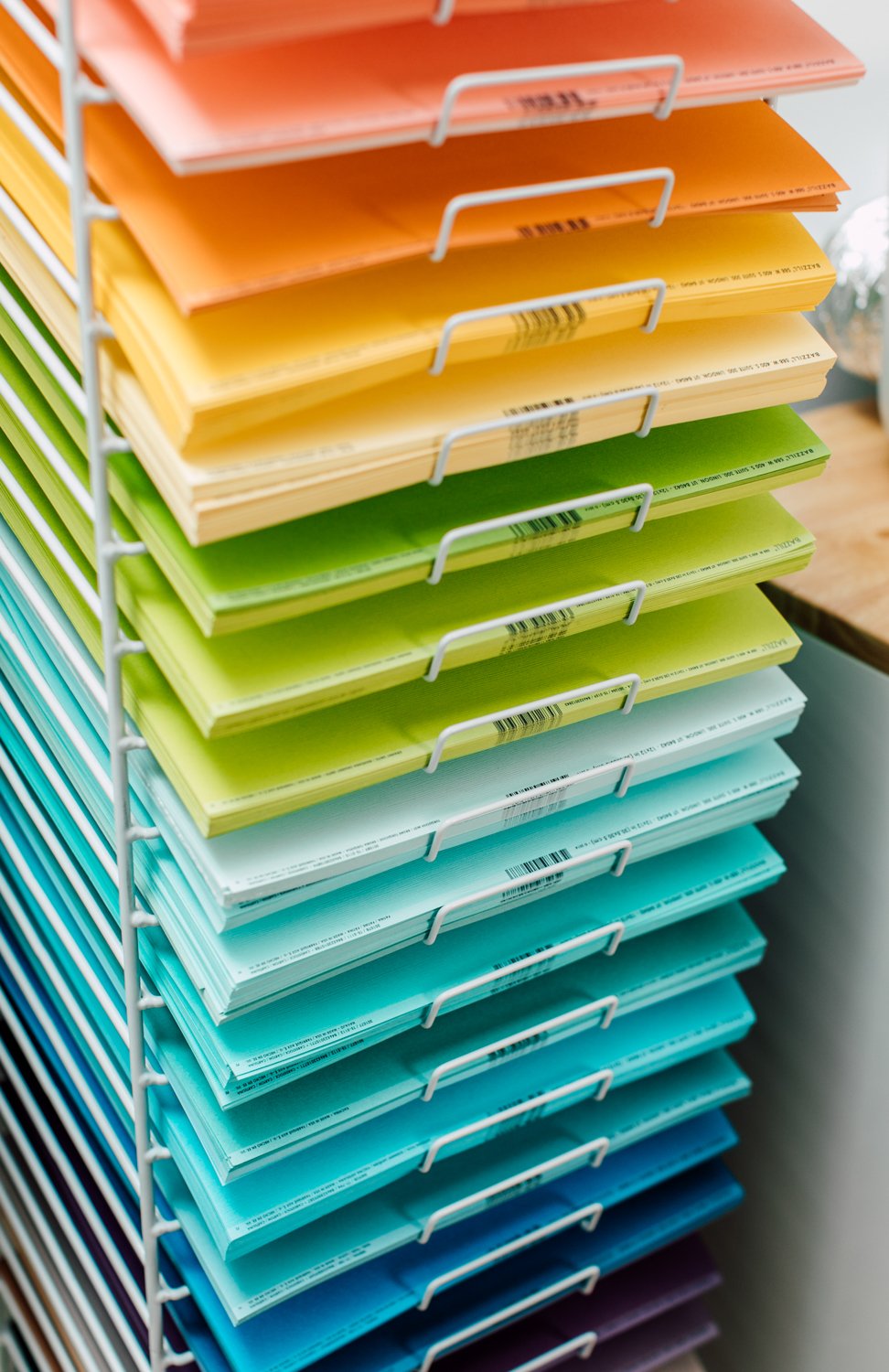 I also decided to try poster board, since that's a material you can get in a large size. It cut it easily and quickly using the poster board setting in Cricut Design Space. I wouldn't necessarily use poster board for delicate cuts, but that's more to the quality of poster board than whether or not the Venture can cut it.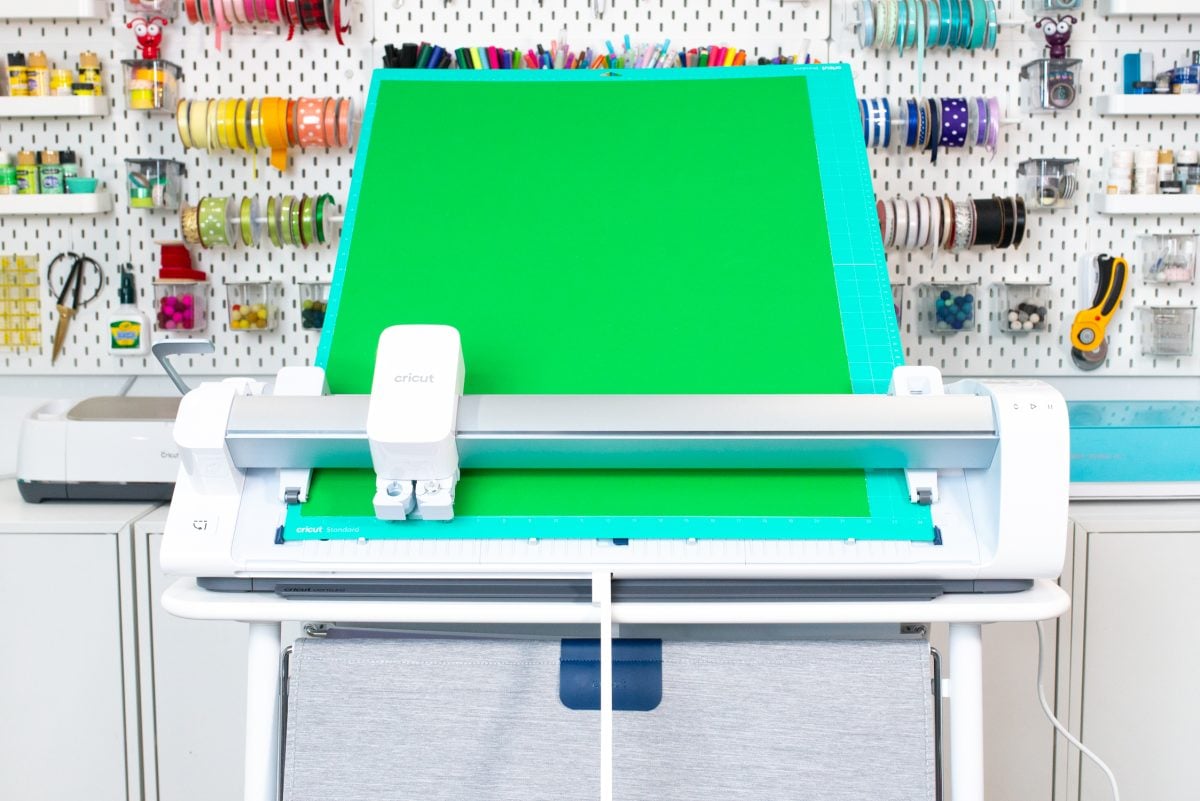 What sizes of cardstock can Cricut Venture cut?
Cutting large pieces of cardstock
Here's where things get fun! You can cut absolutely enormous cardstock on Cricut Venture, including sheets up to 24″ x 28″! Cricut is the only vendor I can currently find that carries that particular size, but you can find other large format cardstock in other sizes, and my guess is that we'll start to see some other large-format papers being carried by other brands in the size specific to Cricut mats.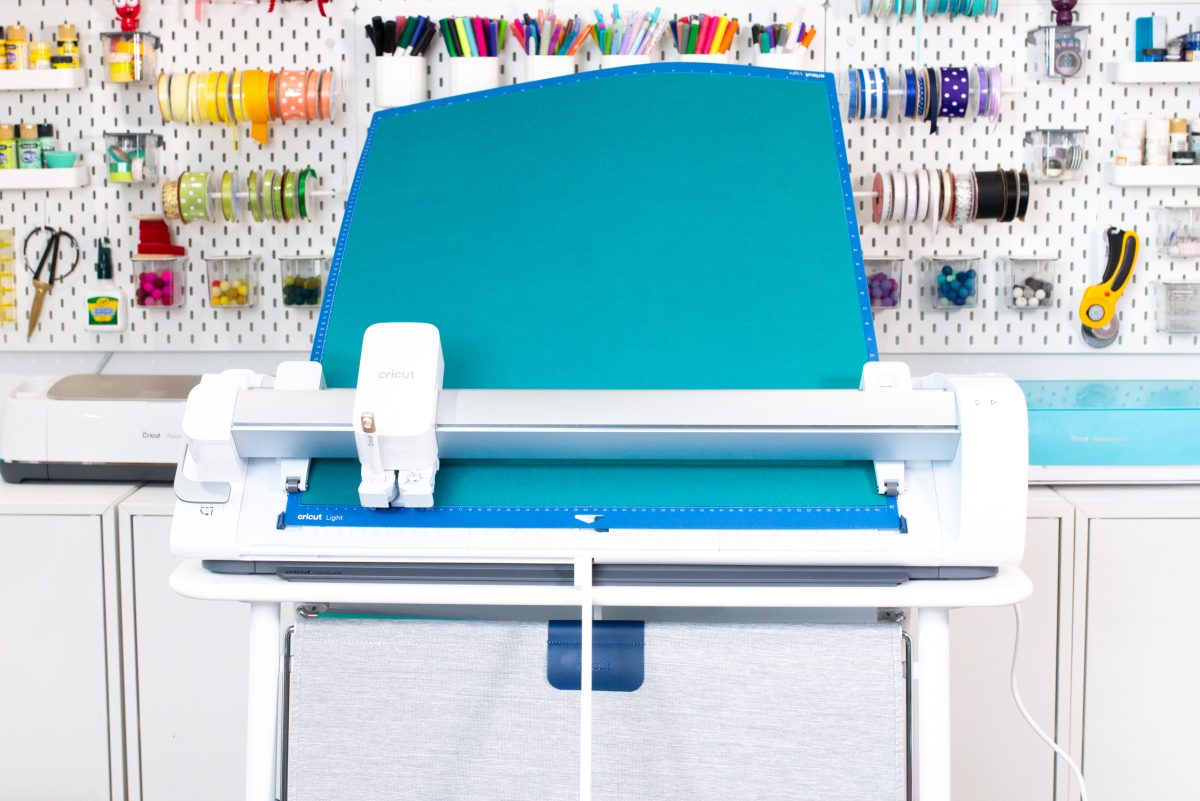 Here are a few vendors with other sizes for you to check out in the meantime:
I hope to see other brands creating their own paper sized to 24″ x 28″. The Cricut cardstock works just fine, but I find the colors limited and you have to purchase most colors in variety packs. This makes it hard to do, for example, a pink ombre paper flower wall or to create giant paper stars in a wide variety of yellows and golds.
Cutting small pieces of cardstock
Just because the Venture can cut huge projects, doesn't mean it can't cut small projects as well. Just add a small piece of cardstock to the mat and you're good to go.
That being said, I have smaller Cricut machines, and if I was going to make a smaller project, I would definitely reach for my Cricut Joy or Cricut Explore before breaking out my Venture.
Cutting multiple sheets of cardstock on Cricut Venture
Additionally, you can cut multiple sheets of cardstock on a single Cricut Venture mat! Let's say you want to make 18 cardstock bees with your Cricut Venture. You can cut all the black bodies, yellow stripes, and blue wings at the same time using three different colors of cardstock on the same mat in a single go.
The first step is to change all of the colors in your image to the same color. I am choosing black but you can choose whatever color you'd like. It just needs to be the same. This is how you will tell your Cricut Venture to cut it all on the same mat. Note that for clarity, I've moved the wing and body pieces of the bee off to the side so you can see that they are black.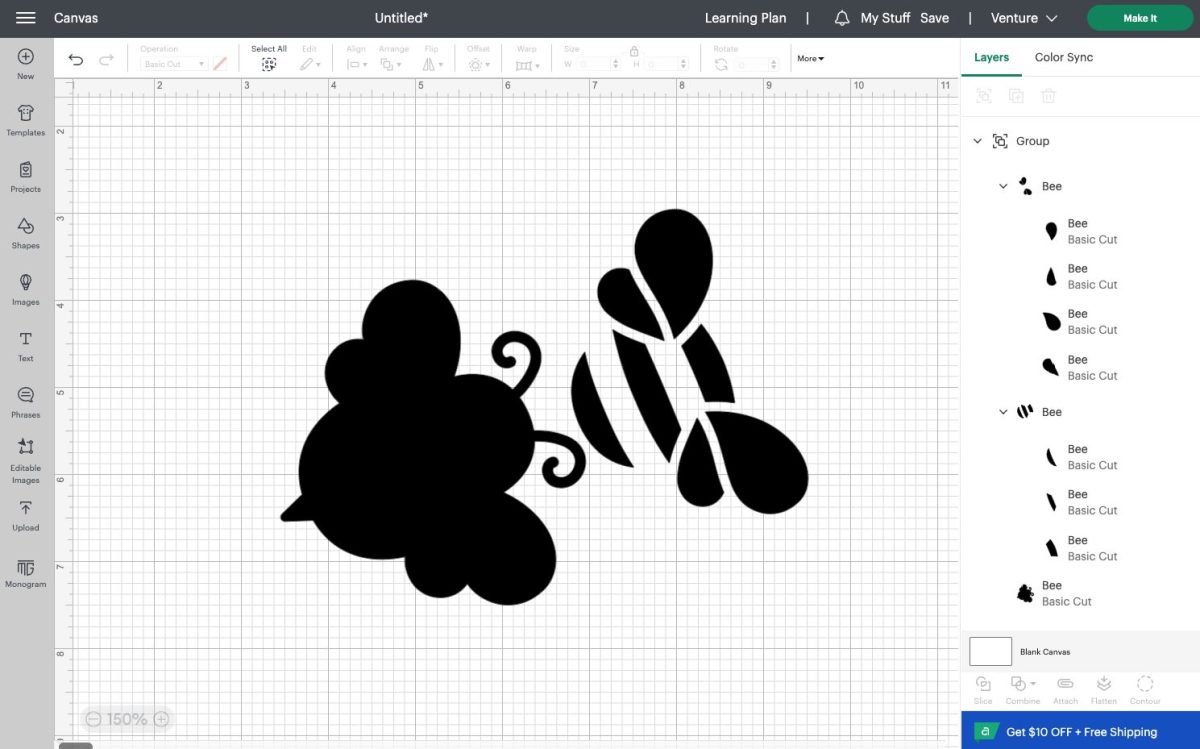 Then hit Make It in the upper right. There will be a pop-up load screen that will ask you how you would like to make your project. I chose On Mat and I chose the large 24″ x 28″ mat.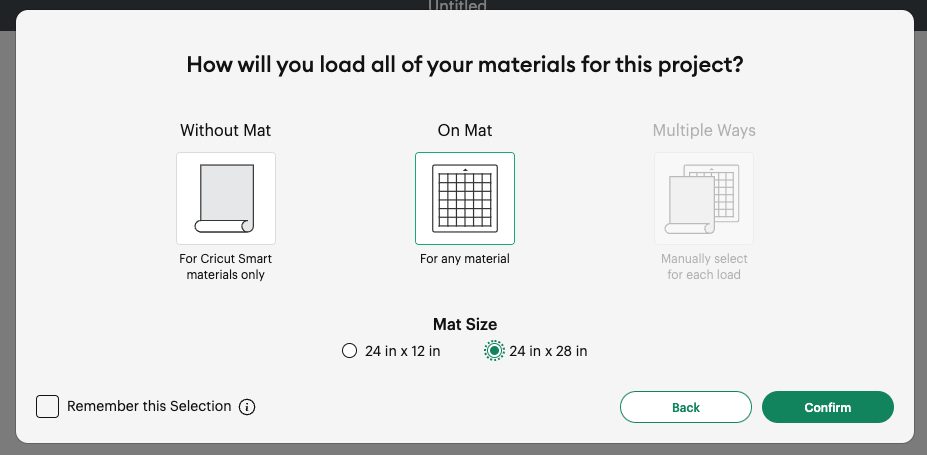 Now you can see all the pieces on the mat. You'll see that everything is grouped together at the bottom left corner of the mat, which is a bit different than the top left corner of the mat for other Cricut machines.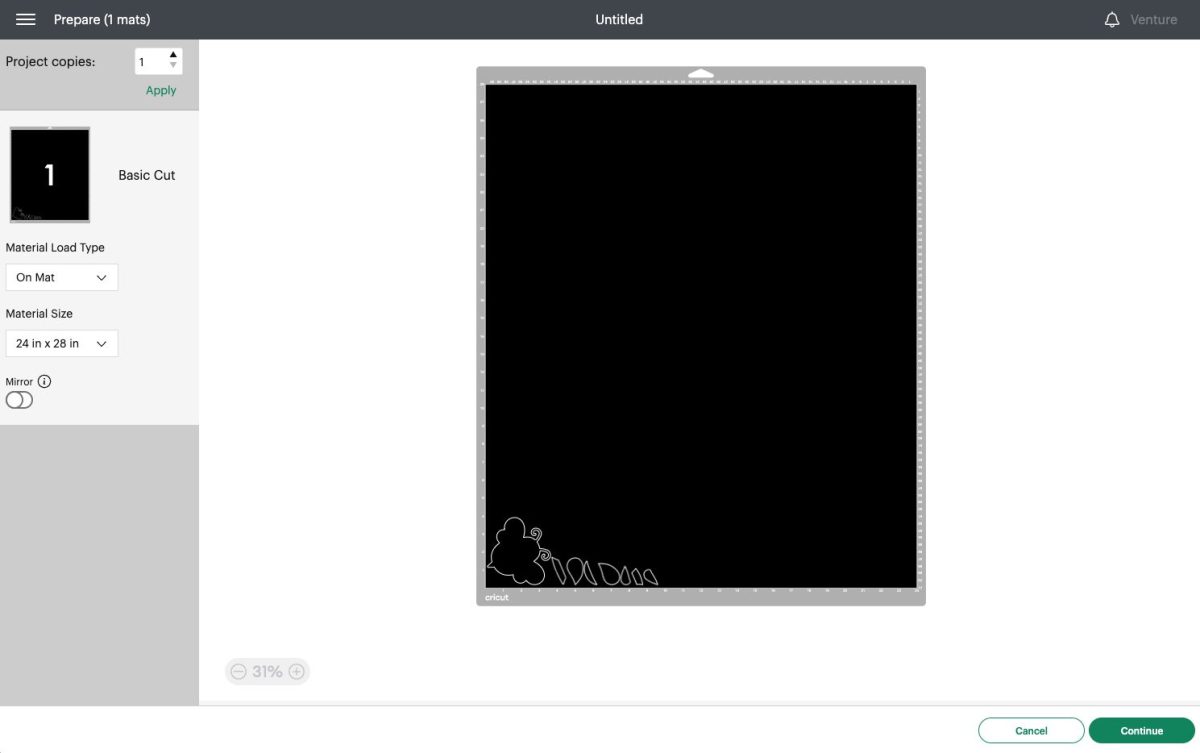 Use the Project Copies tool in the top left to create 18 copies. Cricut Design Space will lay it all out on the mat for you in the best way the algorithm knows how.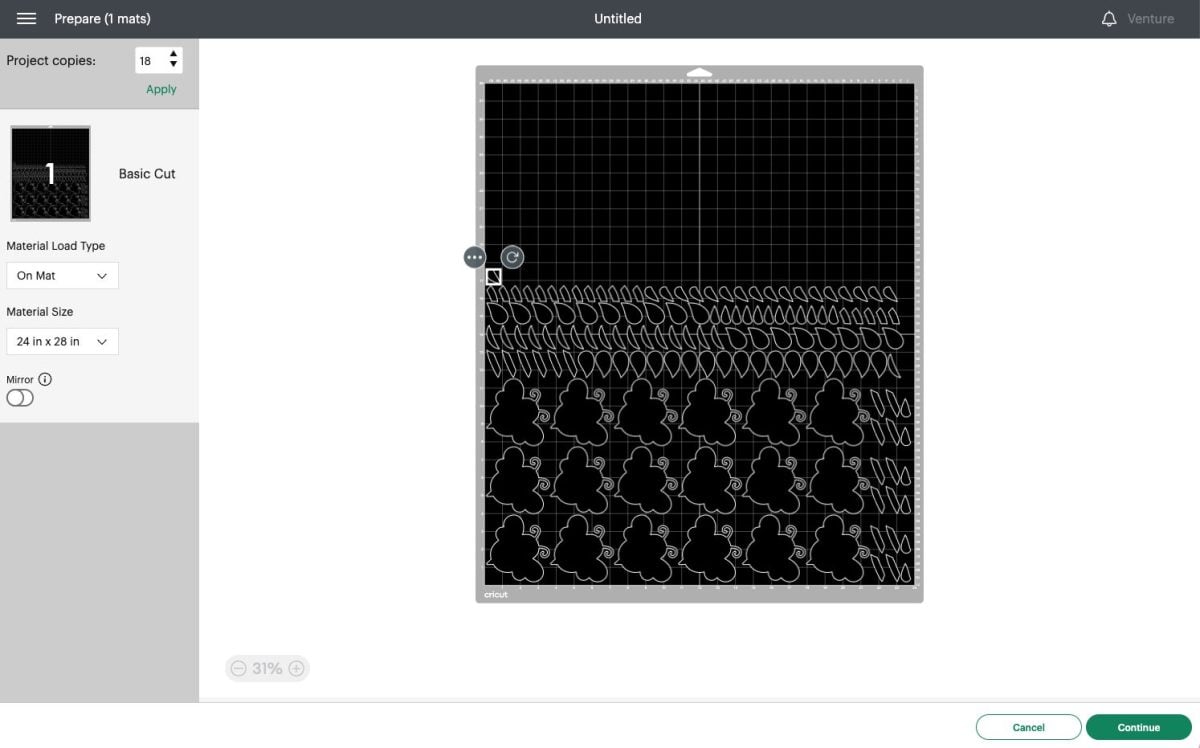 But we want to cut this in three colors. So let's look at our mat in quadrants. The top left quadrant will be blue, the top right yellow, and the bottom two black. Move all of your pieces around so that they are within those quadrants, not overlapping the lines that are in between the quadrants. (Note: did you know you can drag and select more than one image at a time to move on the mat? I swear that's a new feature and it's awesome for moving a lot of little pieces like this all around the mat!)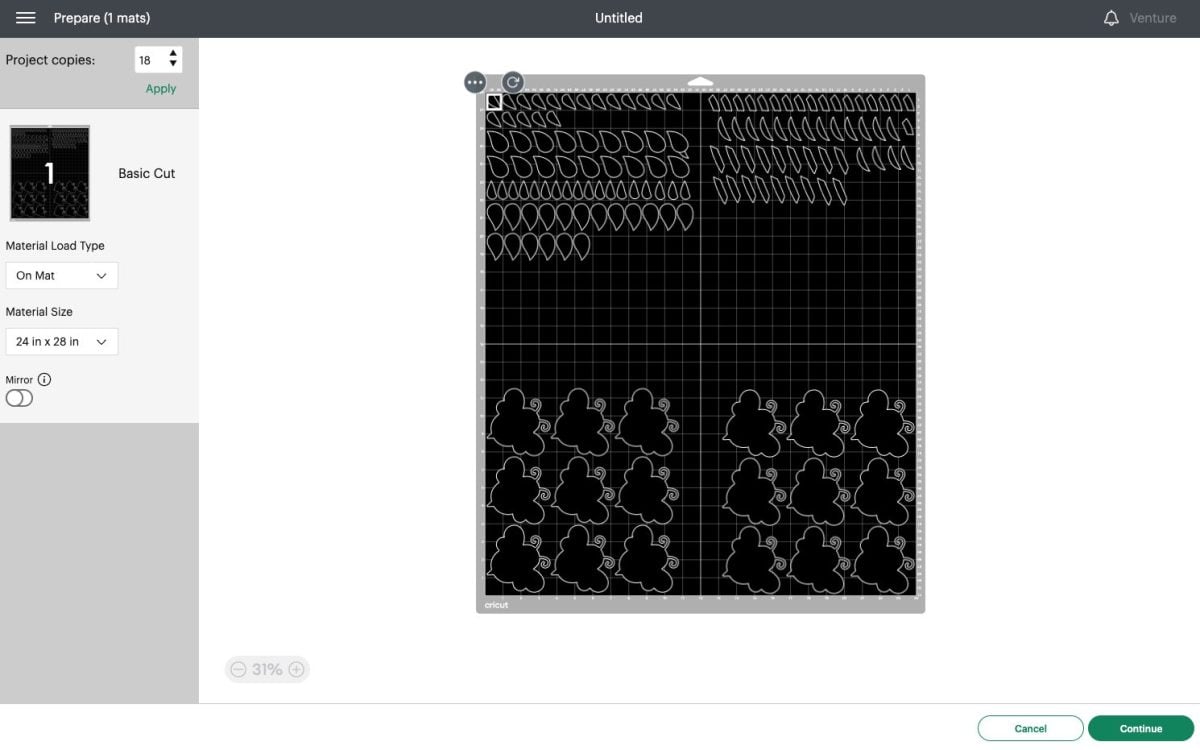 You'll notice that because the mat is actually 4″ taller than it is wide, you'll have some room in between the pieces of cardstock.
Now place your cardstock on your large Cricut Venture mat. You'll put blue in the upper left, yellow in the upper right, and then two black pieces on the bottom. Again, make sure your images fit within the boundaries of those pieces.
Press the Mat Support button to extend the mat arms. Add the extra mat supports because we're using the big mat. Then place your mat into your machine, select your material, and your Cricut will cut all three colors in a single go!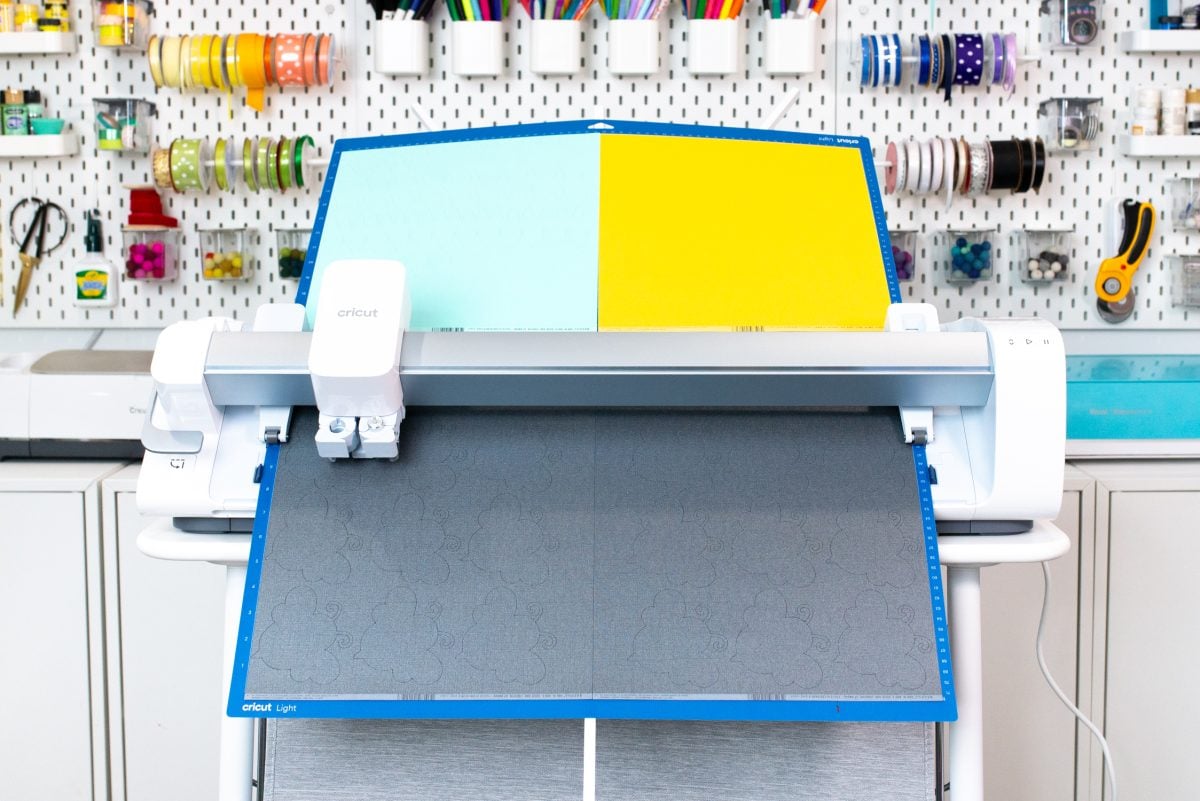 Now if only the Venture would assemble your projects too!
Intricate cardstock cuts on Cricut Venture
One question I've gotten several times is about intricate cardstock cuts on Cricut Venture. So I decided to test two of the same image both with the regular cardstock cut and the intricate cardstock cut.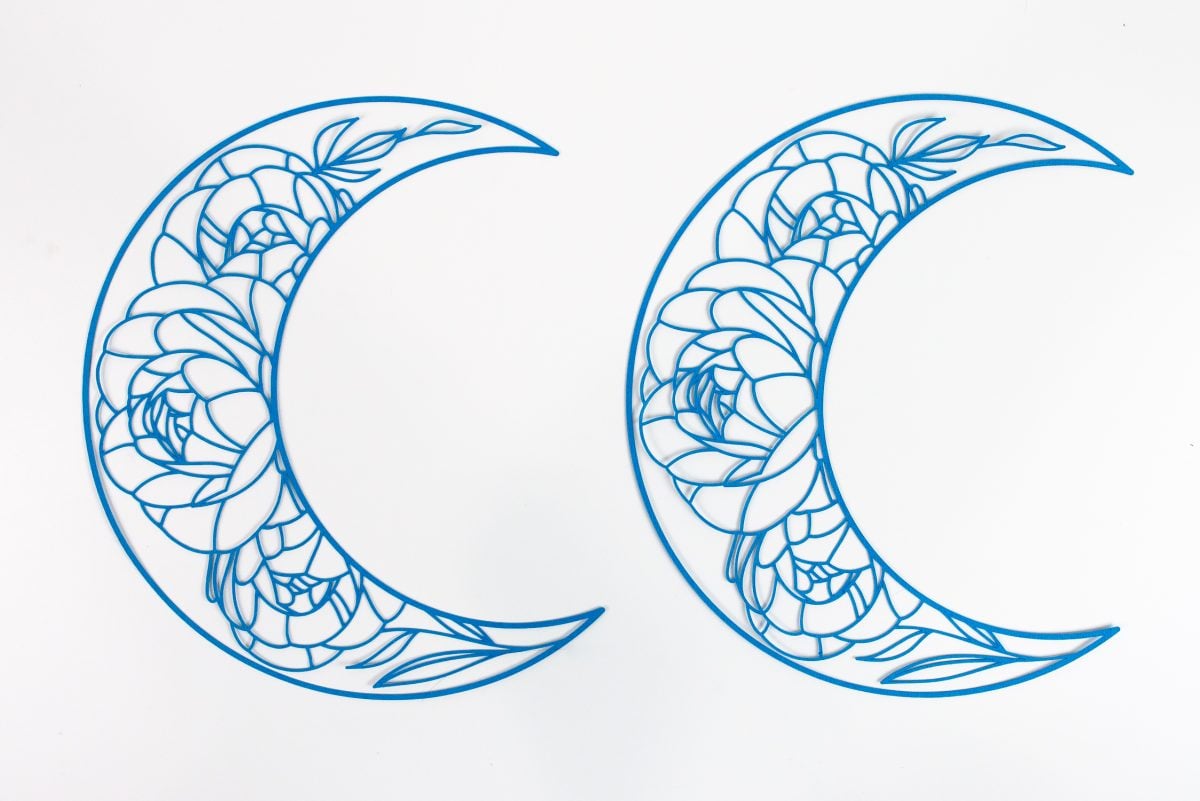 This is a very intricate image (it took all my patience to get it off the mat!) and I was impressed that it cut just as nicely on the regular medium cardstock setting (left) as it did with the intricate cardstock setting (right).
The big difference here is that the regular cardstock setting cut this design in 2:10 while it took the intricate cardstock setting 3:37 because it double-cuts every piece. That being said, you may want to test your images—you may find the intricate cardstock setting is necessary for your brand of cardstock or design.
Drawing on cardstock on Cricut Venture
One of my favorite features of Cricut Venture is the ability to draw on very large pieces of cardstock and poster board! Yes, you can use all of your current pens and markers (Cricut Maker / Explore, not Cricut Joy) in Venture, but they also have some big fat markers that are so fun to use. I made this yard sale sign (Design Space #M27EA8193) so quickly using those new markers—you could always use the text tool in Cricut Design Space to add your address or other pertinent information.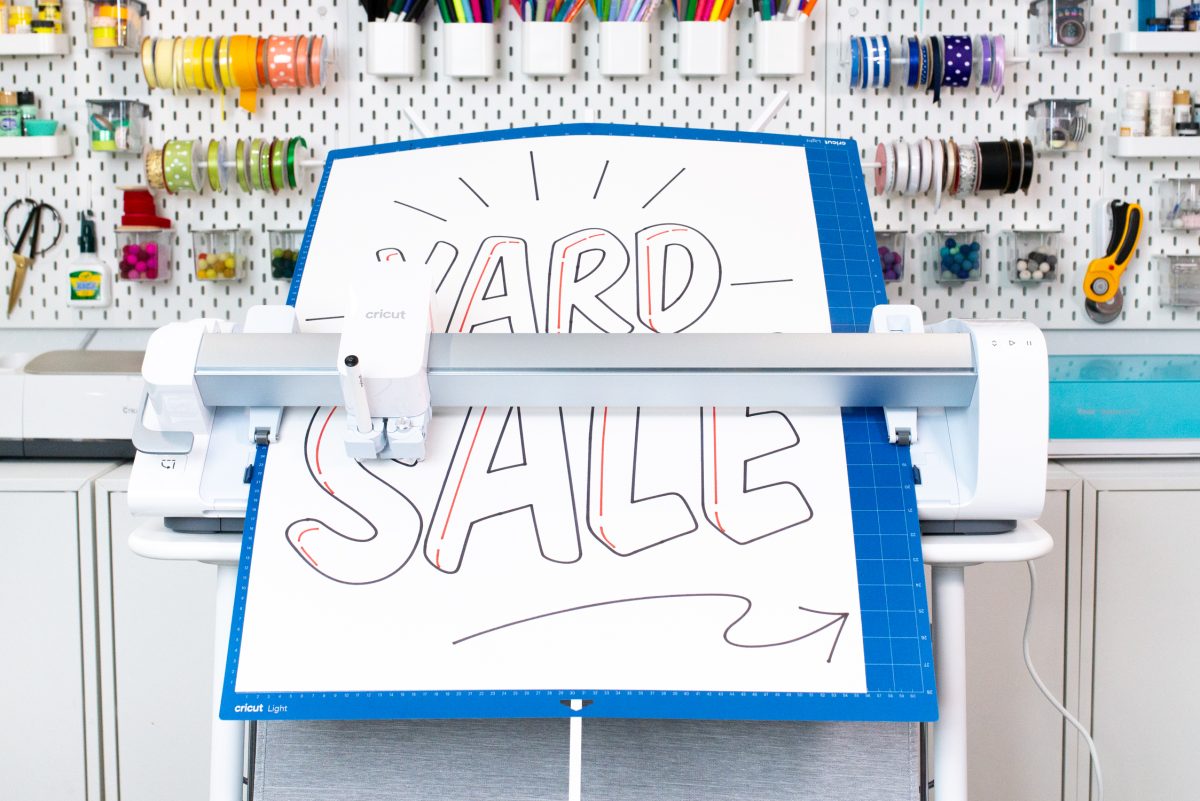 You can easily use these big markers to draw garage sale signs, science fair projects, giant labels, protest signs, party artwork, and more!
Scoring cardstock on Cricut Venture
And then yes, you CAN score using Cricut Venture! I made some giant paper stars when I was working on photographing my Venture for the launch, and I used the scoring tool to score the stars so I could fold them.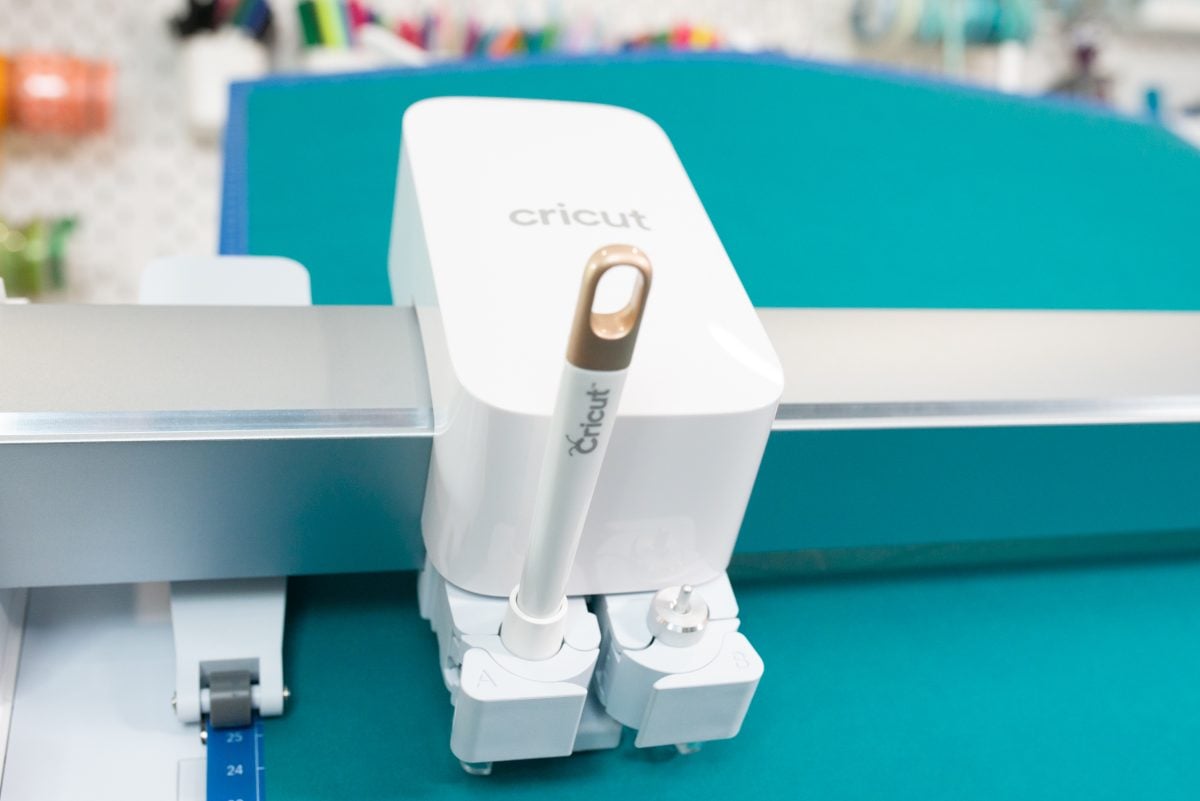 Get the file for these on my post Easy DIY Paper Stars with Your Cricut.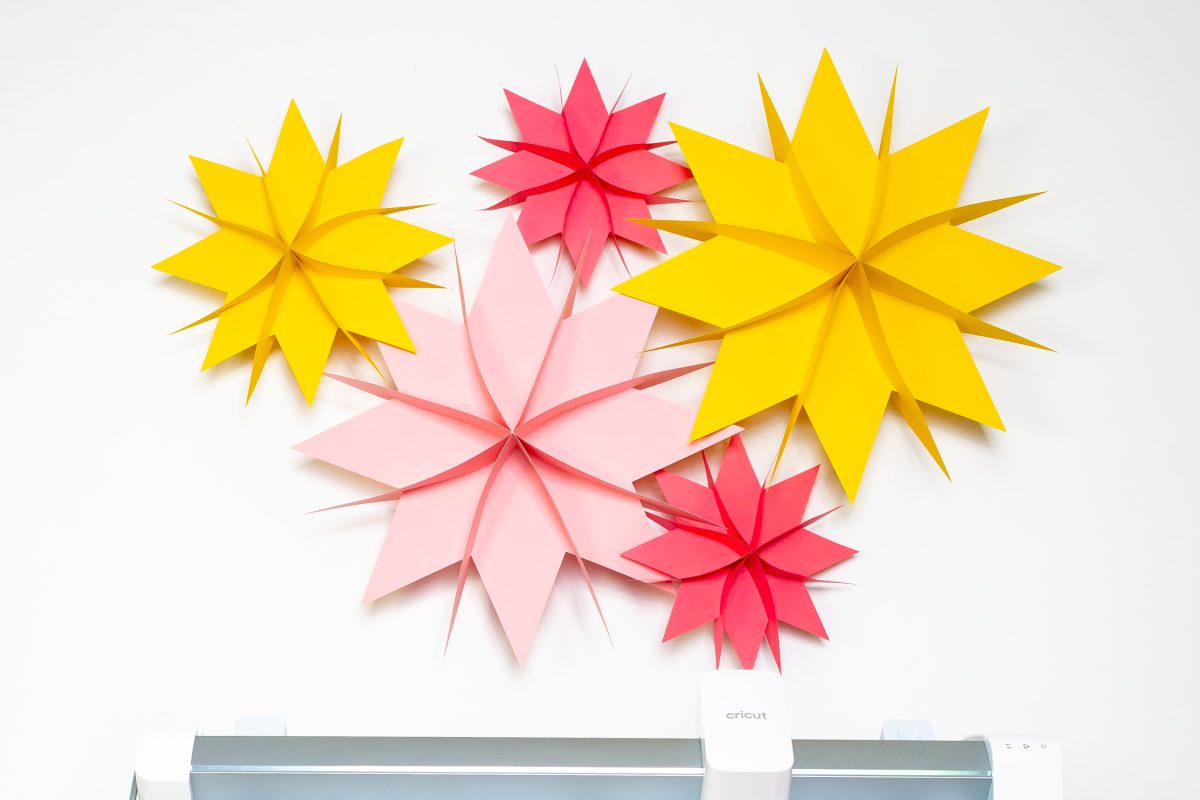 Imagine making large boxes, big paper rosettes, and more using the scoring stylus.
Foiling cardstock on Cricut Venture
Another question I've received is whether or not you can foil using Cricut Venture. I was skeptical of this one because even though I knew that the tool technically worked inside the carriage, I thought the speed and force of the machine would tear apart the foil in about three seconds flat.
But when I set up my file in Design Space and designated the layer as foiling, Cricut Venture slowed down for that layer. Not just slowed down, but slowed way down. I did have it pull my foil during my cut once, but I think that was due to my poor taping vs. the tip itself. You can see where it skipped in the left side of the dandelion below.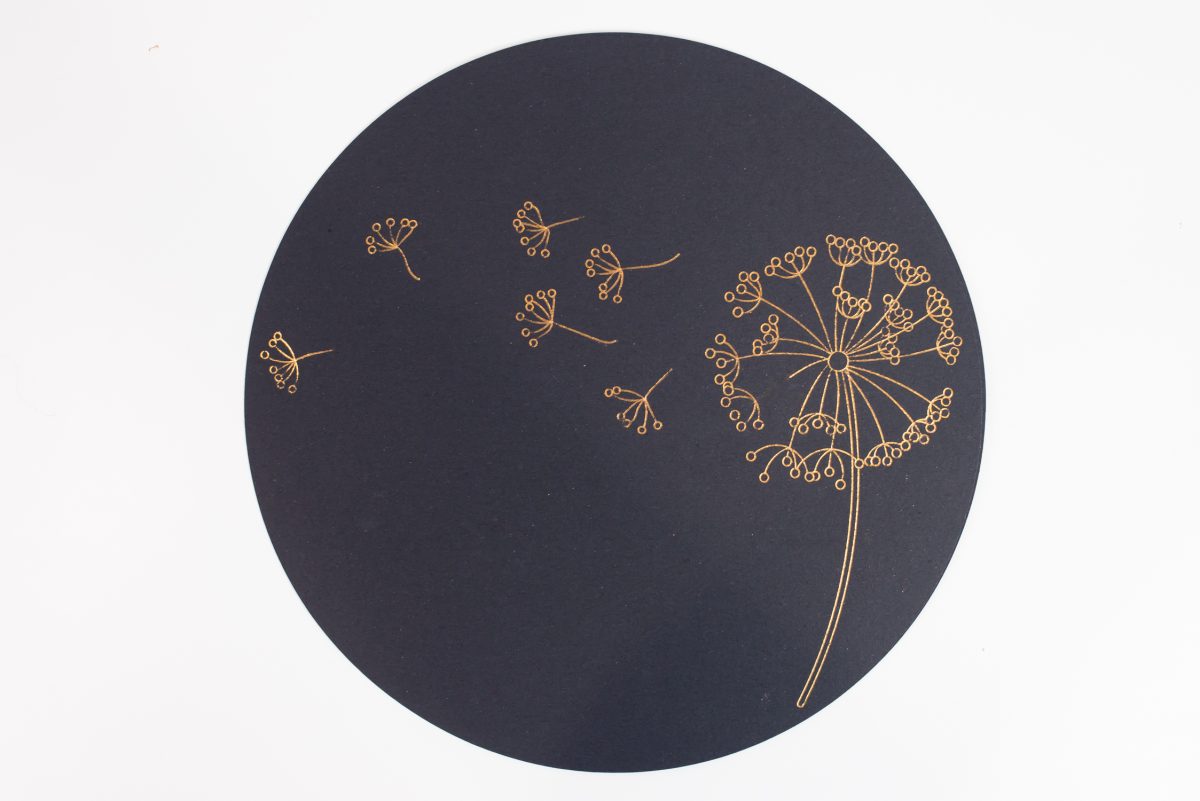 That being said, the largest foil that Cricut currently makes is 12″ x 12″. There's nothing out there that I know of that will allow you to foil projects larger than that. You can attempt to piece together the foil, though you may have issues wherever the tape comes together. And because the center of such a large piece of foil wouldn't be secured, you may have issues with it tearing or pulling from the center. Of course, test test test! If you attempt to make a large foil project, report back here—I'd love to know how it goes for you!
Which mat is best for cutting cardstock on Cricut Venture?
Finally, I tried both the green StandardGrip mat and the blue LightGrip mat and I think the blue mat is the way to go. Even after priming my green mat, it was way too sticky. Stick with the blue mat (or maybe a green mat after it's been used a bunch!) and you'll save yourself the headache of removing delicate cardstock projects from the mat.
---
Have any additional questions about cutting cardstock with Cricut Venture? Let me know below!