Set sail on a nautical adventure this summer with this Cruise SVG Bundle! Design and accessorize with these four sea-worthy designs and get in the cruise mood!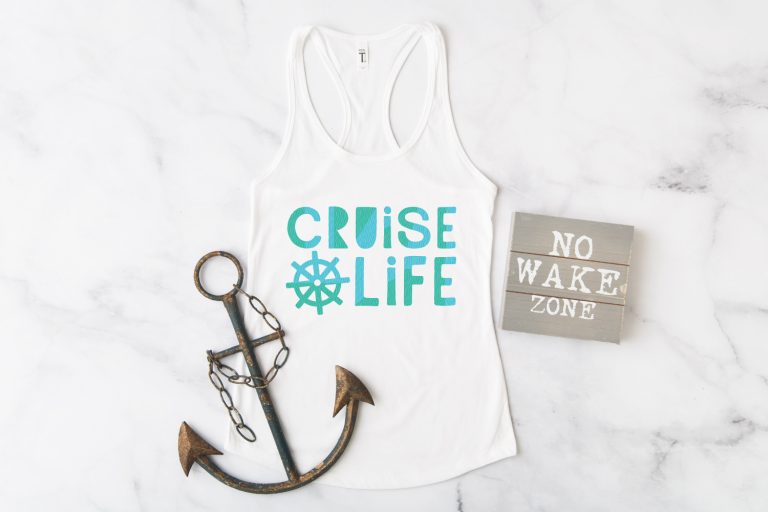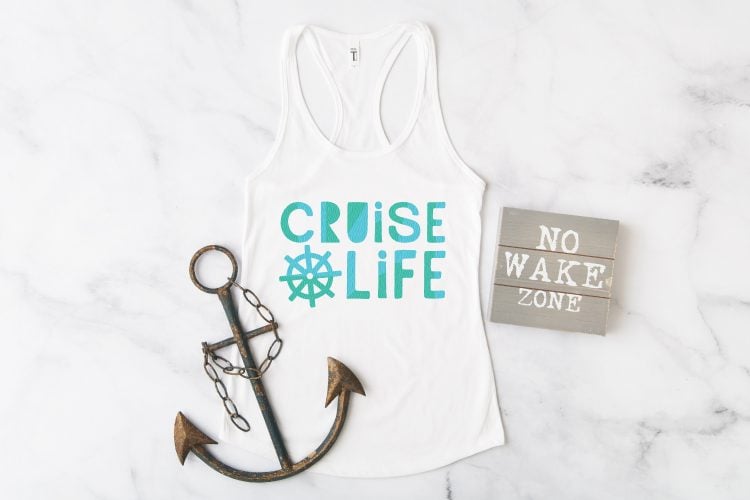 Want to save this post to reference in the future? Enter your email below and we'll send it right to your inbox!
Summer is just around the corner and I am ready for a little vacay! Anybody else? Sunshine, beach towels, lazy afternoons next to the pool and a fruity drink in hand—sign me up! I'm not 100% sure what our summer will look like this year but I'm not gonna lie, a few days aboard a cruise ship in the middle of the big blue ocean sounds magical. I can almost see the dolphins racing alongside the ship. Wait, does that actually happen? I've never been on a cruise so I'm not sure!
If I close my eyes long enough I can almost imagine myself napping on a chaise, poolside on the top deck. And don't forget the on-ship activities, giant buffets, exploring exotic ports, and…did I already mention?…napping poolside? I think my fantasy of a nap almost outweighs my desire for a vacation.
Alright, that was fun, now back to reality.
If a nautical adventure is in your summer plans, don't board that ship empty handed. I've created a cruise SVG bundle that has everything you need to pack, plan, and dress for your ocean getaway. These SVGs will look cute on tanks, totes, water bottles, beach towels, and so much more!
Have some fun on the water and get busy crafting with this cruise ship SVG bundle—four sea-worthy SVGs for your cruise inspired crafts!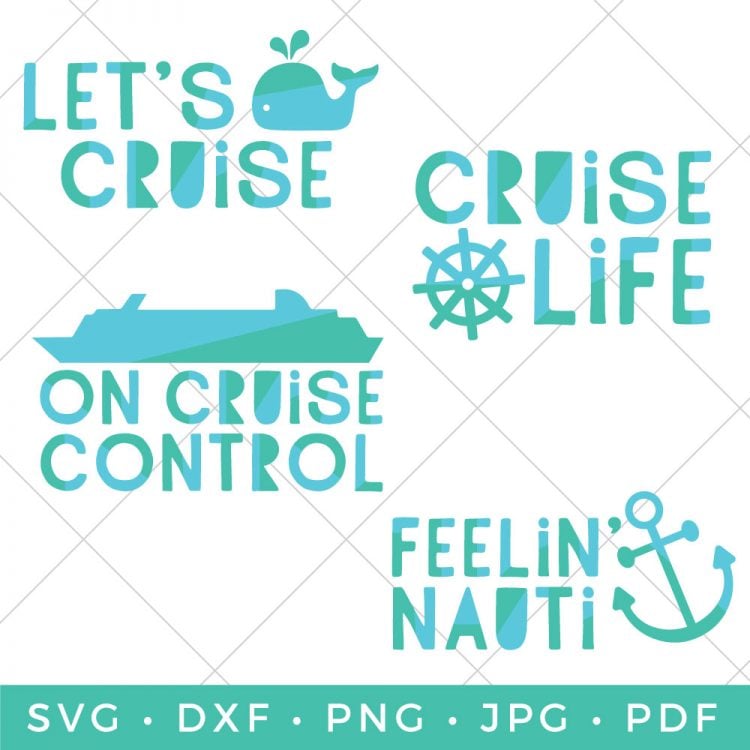 Download the Cruise SVG Bundle Here
This file was free until 5/24/2019. Now you can get it in our shop! If you want to be notified of more flash freebie, join our mailing list!