If busting out those craft supplies and creating is your escape, then this "I'd Rather Be Crafting" SVG Bundle is for you! Includes options for sewing and Cricut-ing! Keep calm and craft on!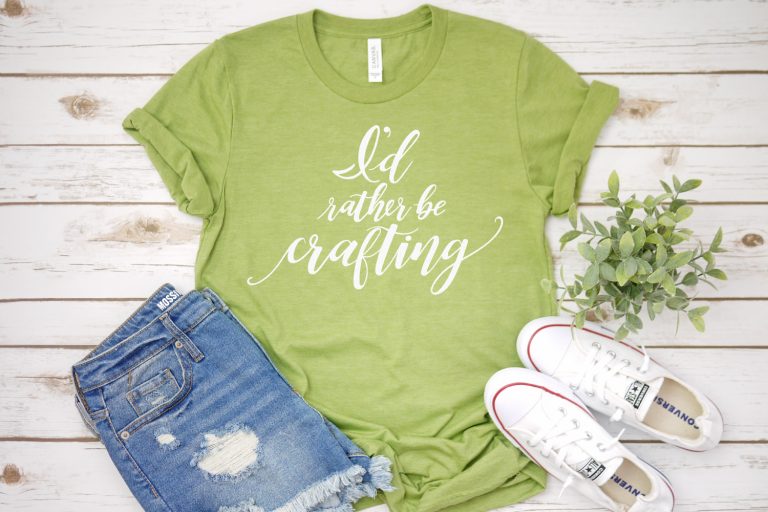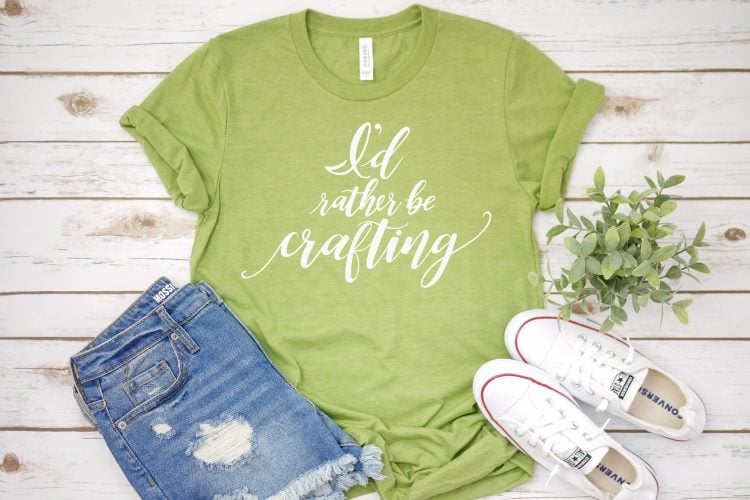 Want to save this post to reference in the future? Enter your email below and we'll send it right to your inbox!
If you're new here and haven't caught on yet, I kinda dig making stuff! Like, it's literally in my blog name. Party decorations, holiday projects, digital files and printables, fun gifts, and all things Cricut—I just love to make!
Being an adult and a mom and having to do adult and mom things really gets in the way of my crafting time! Can I get an "amen" from all the other adults? I love escaping into my magical world of washi tape, paper, vinyl, and glitter—is that really too much to ask to be able to do it more often?
If you're anything like me, you'd choose some crafting time over about a million other things. But since we can't always do that, I've created this "I'd Rather Be Crafting" SVG bundle so we can at least let the world know how we feel! You'll get three different cut files:
I'd Rather be Crafting
I'd Rather be Sewing
I'd Rather be Cricuting
Yes, I know Cricuting is not a word…but does it really matter? I know you Cricuters will love it.
These trendy hand-lettered cut files will look great on shirts, tote and craft bags, tumblers, and so much more. Craft, craft, and craft some more!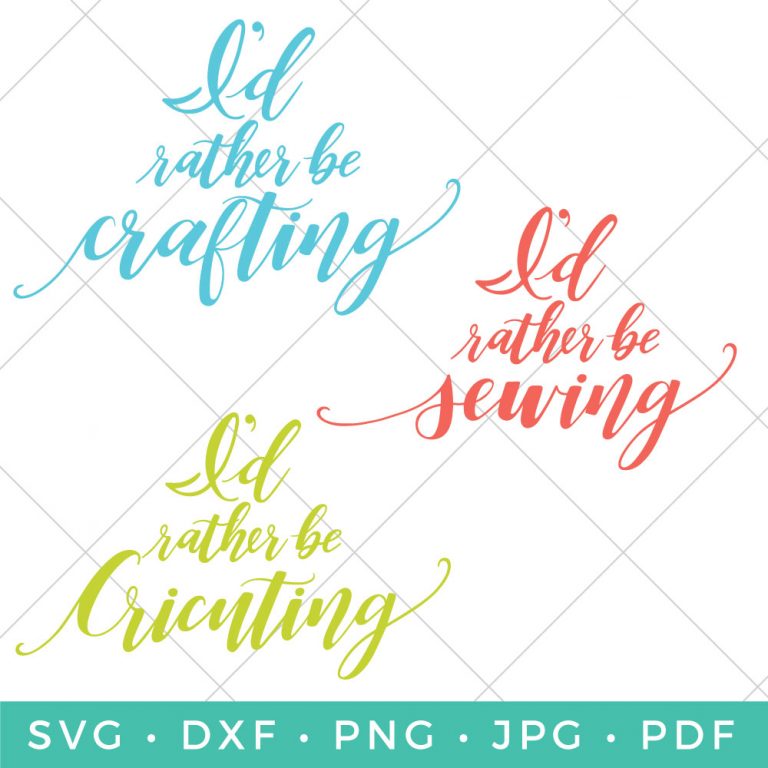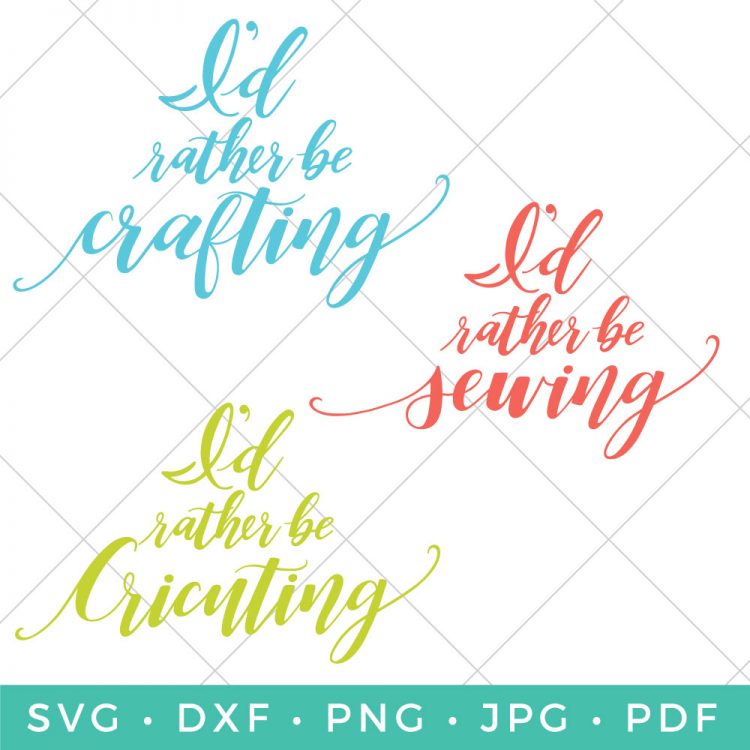 Download the I'd Rather Be Crafting SVG Bundle Here
This file was free until 4/12/2019. Now you can get it in our shop! If you want to be notified of flash freebies, join our mailing list!