These super cute cactuses (or cacti, if you're feeling thesaurus-y) are so fun to make on your Cricut! Get the cactus SVG and PNG artwork, or make festive 3D versions, perfect for fiesta party decor!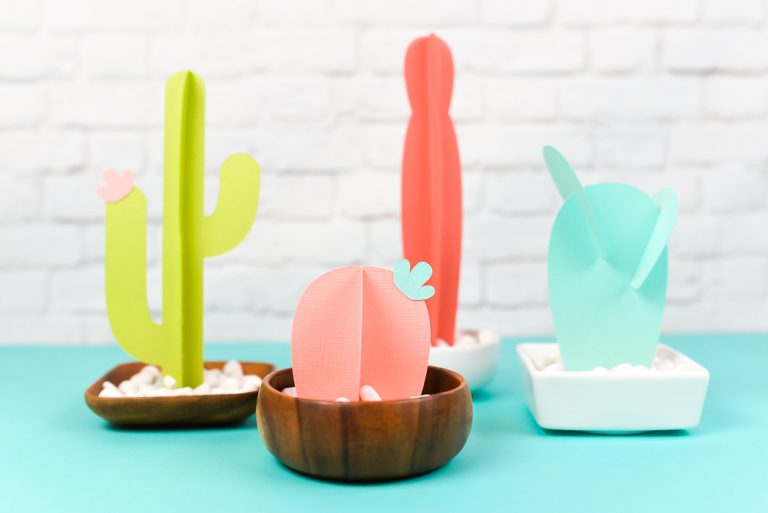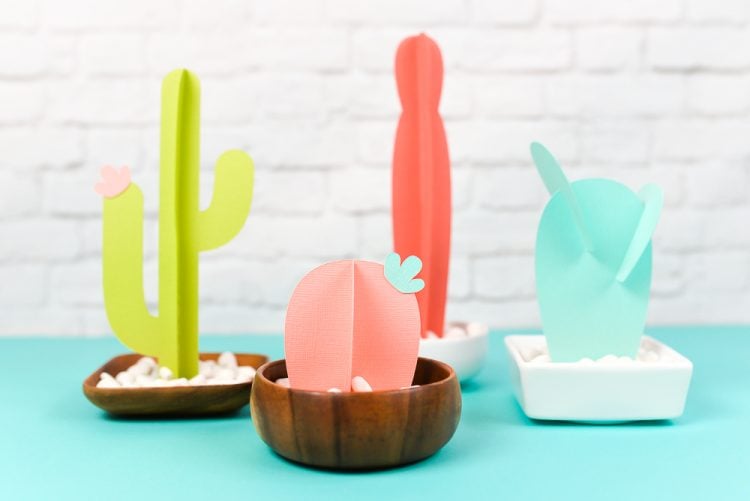 Cactus decor doesn't seem to be going away, and for good reason—it's so darn cute! I am really loving the whole southwest feel lately, and the updated take that I've seen on it. Bright colors, a slightly retro feel, and new materials—it all feels so fresh and festive and I love it!
If you want to make your own cactus decor or cactus party decorations, you're going to love this set of cactus SVG files! You'll get four 3D cactus files, as well as four super cute (and more detailed!) layered SVG files, as well as PNG clip art files to use on whatever printed projects you'd like!
Buy the Files Here
To make the 3D cactuses, you'll just need a few colors of cardstock. Cut out the cactus SVG files using your Cricut or other cutting machine. The slits are built into the files, so just slide them together and "plant" in rocks or sand!