Use this free book SVG to declare your love for reading! There are four book SVG files total so you can show off your love for reading in so many different ways. Perfect for fellow bookworms, no matter their favorite genre!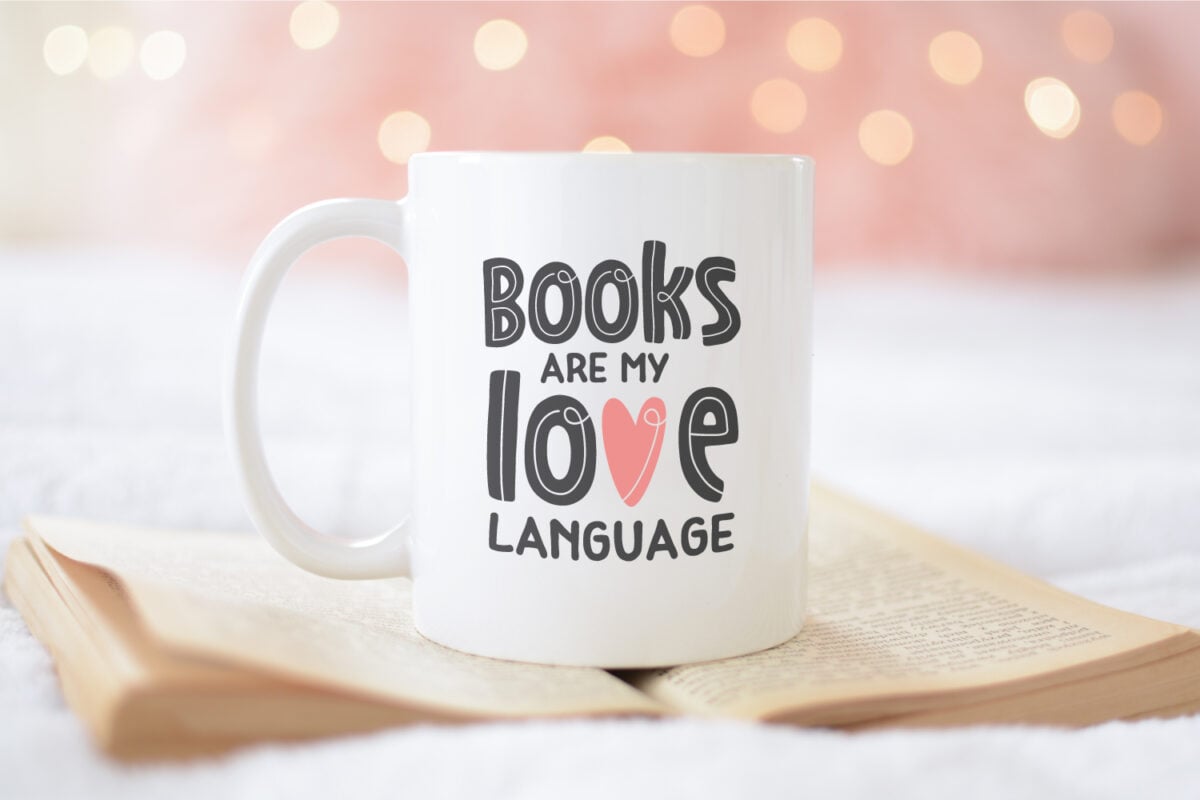 One of the many words that I would use to describe myself is bookworm. There is not much more that I love than curling up with a good book, a cup of hot coffee and a cozy blanket!
Before I had my boys, I was a ferocious reader. One year as my New Year resolution, I committed to reading 150 books. And I ending up reading even more than that! I think I read 170 books that year.
See? Ferocious.
And even now, I try to fit in reading as often as I can. I'm also part of a book club, where we meet monthly to discuss our latest book choice and chat over wine and snacks. It's one of my favorite nights of the month!
Books really are my love language.
I designed this set of book SVGs for all of my fellow bookworms. The book SVG set comes with four files. Included in the set are:
All I need is a good book in a cozy nook
So many books, so little time
Books are my love language
Bookmarks are for quitters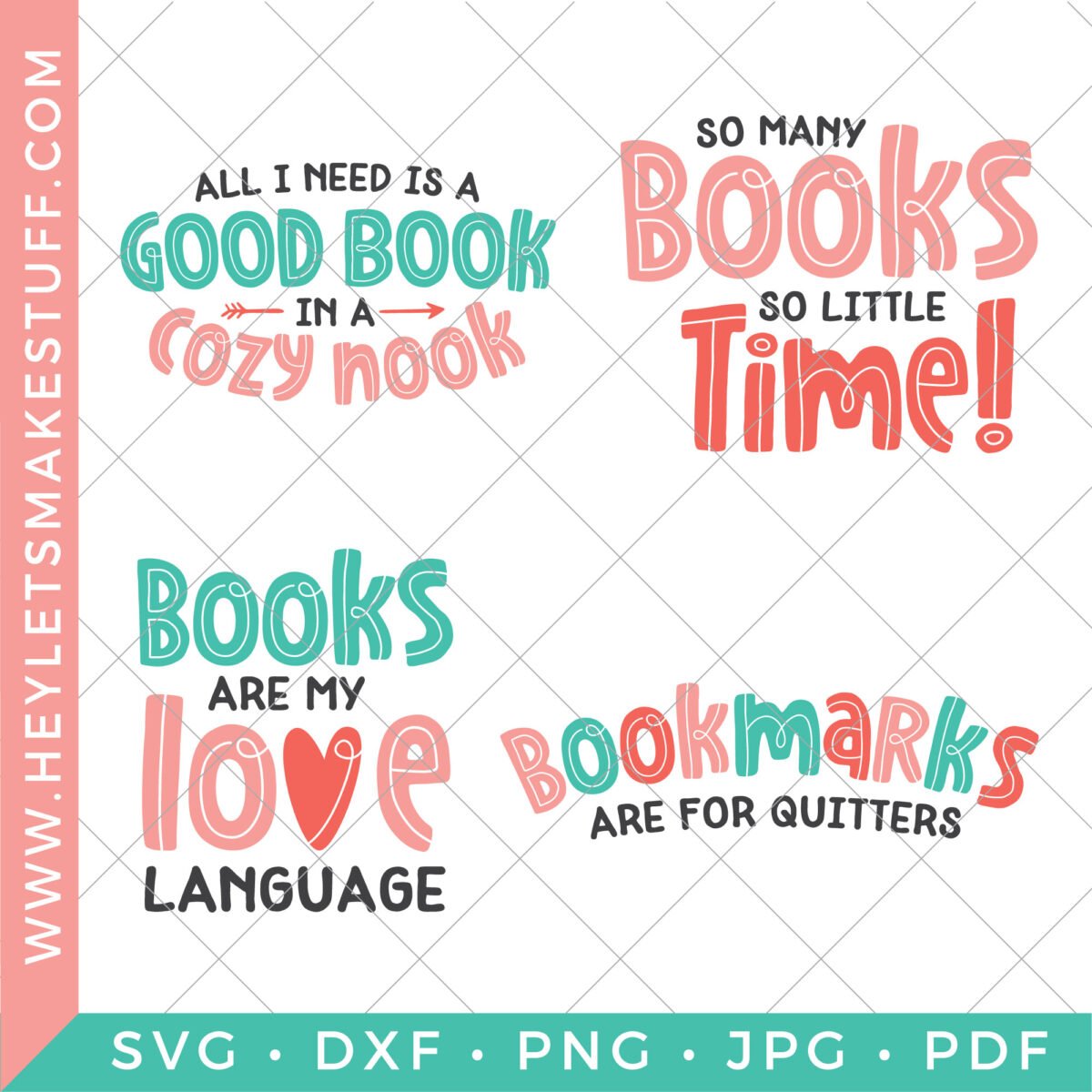 Also check out my Jane Austen SVG Bundle!
Download the Free Book File under SVGs C257
This file can be found in my Free Craft Resource Library. The file number is: C257.
Want access to this free file? Join my FREE resource library! All you need is the password to get in, which you can get by filling out the form below!
Buy the Book SVG Files Here
Declare your love for books with these book SVG files. Use them to make a book lovers coffee mug, hoodie, plate for book club snacks, and even bookmarks. Hey, you have to put down that book to sleep at some point!
These would also be perfect to make something for your book club friends. You can use the files to make everyone the same mug or t-shirt so you can all match at your monthly meetings!
I used the books are my love language SVG to make an adorable coffee mug and I love how it turned out!
If you need me, I'll just be curled up in my reading nook with this mug and my latest book!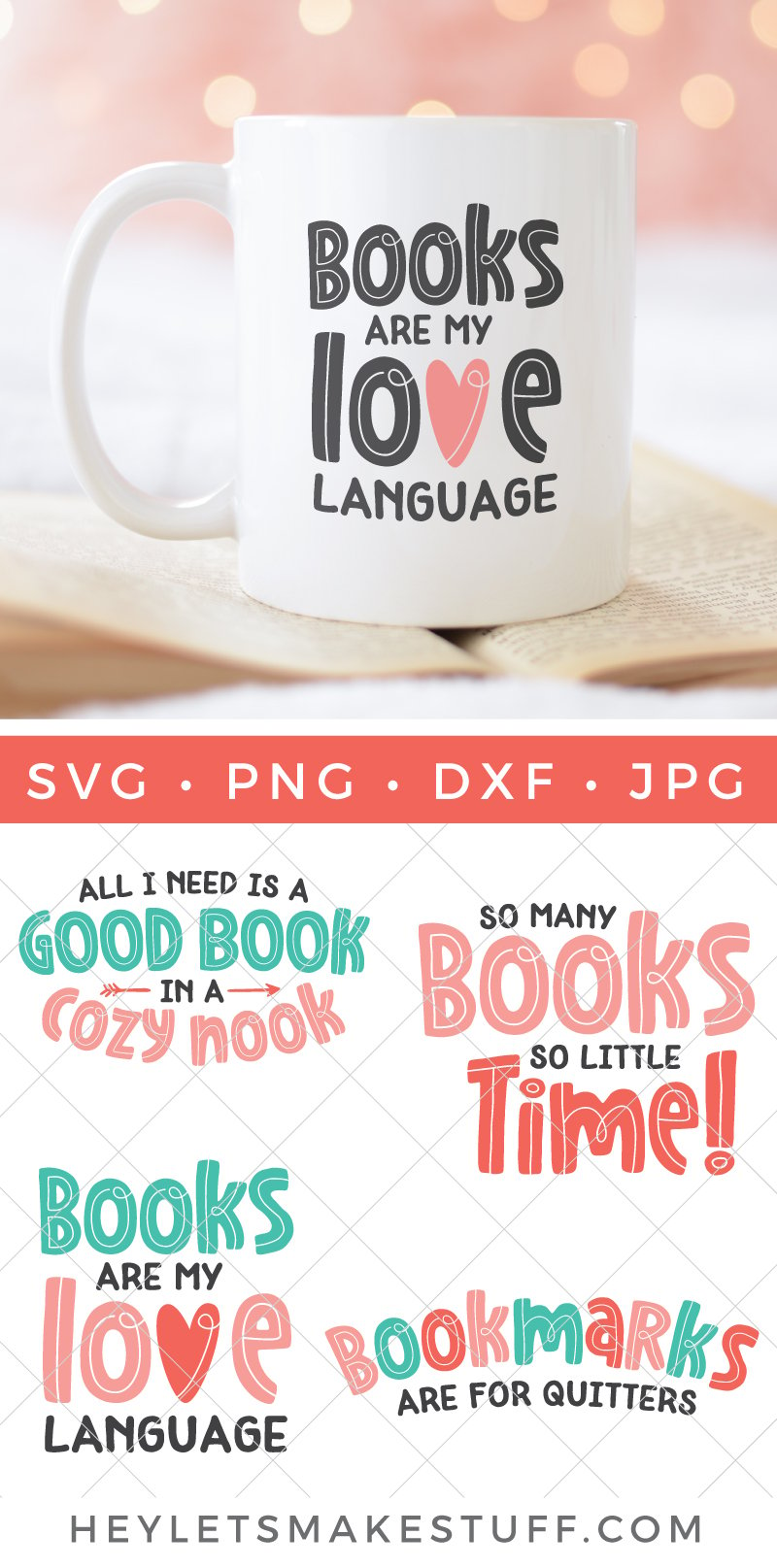 Blanks for Cricut Projects