Are you ready for Avengers: Infinity War? Download this fun Avengers Infinity War game and test your skills at unscrambling each Avenger (and some of their foes!). A great Avengers party idea!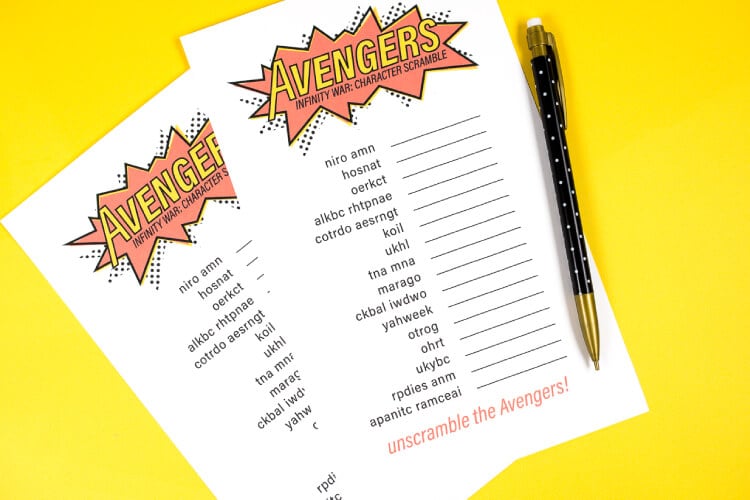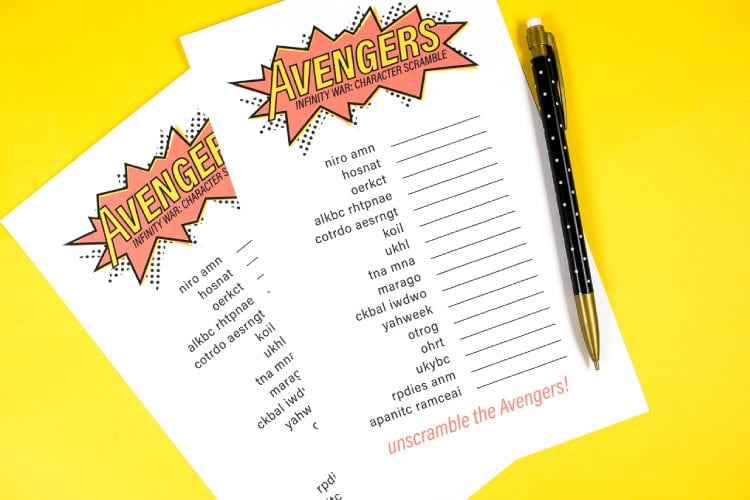 After seeing Black Panther (SO GOOD), I am totally ready for Avengers: Infinity War! I love that all of our heroes are going to be together in one place, fighting for the good of the universe. Who is your favorite character? I think Thor and Loki will always be my favorites, although I'm loving everyone we got to meet in Wakanda. Plus so many of my favorite actors, like Robert Downey Jr, Zoe Saldana, Tom Hiddleston, Idris Elba, and Benedict Cumberbatch.
(Side note: after seeing any Marvel movie, how in the world did Blake Shelton win sexiest man alive? Guys, I can even with that.)
This new Avengers movie is going to be a lot of fun!
If you're throwing an Avengers party, or if you just want test your Marvel Universe skills, print out this fun character scramble! Many of your Avengers are there, along with a few foes (and a frenemy or two as well!). If you're throwing an Infinity War party, here are a few prize and party favor ideas: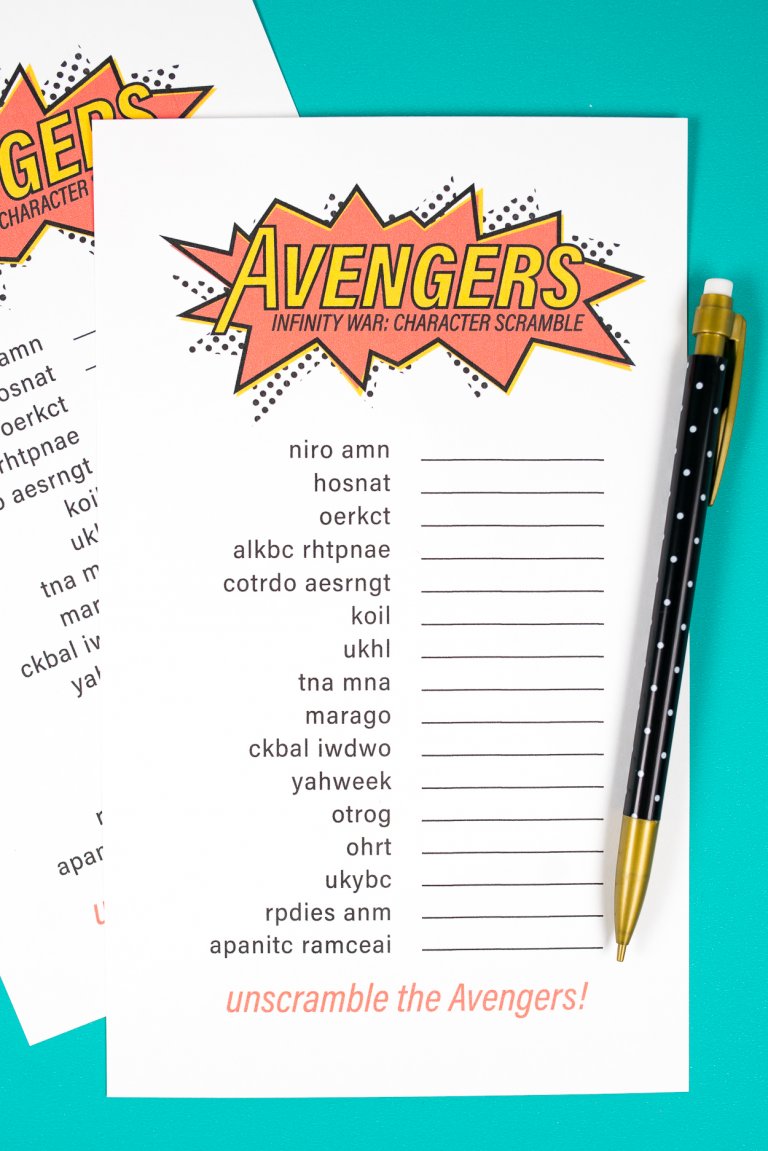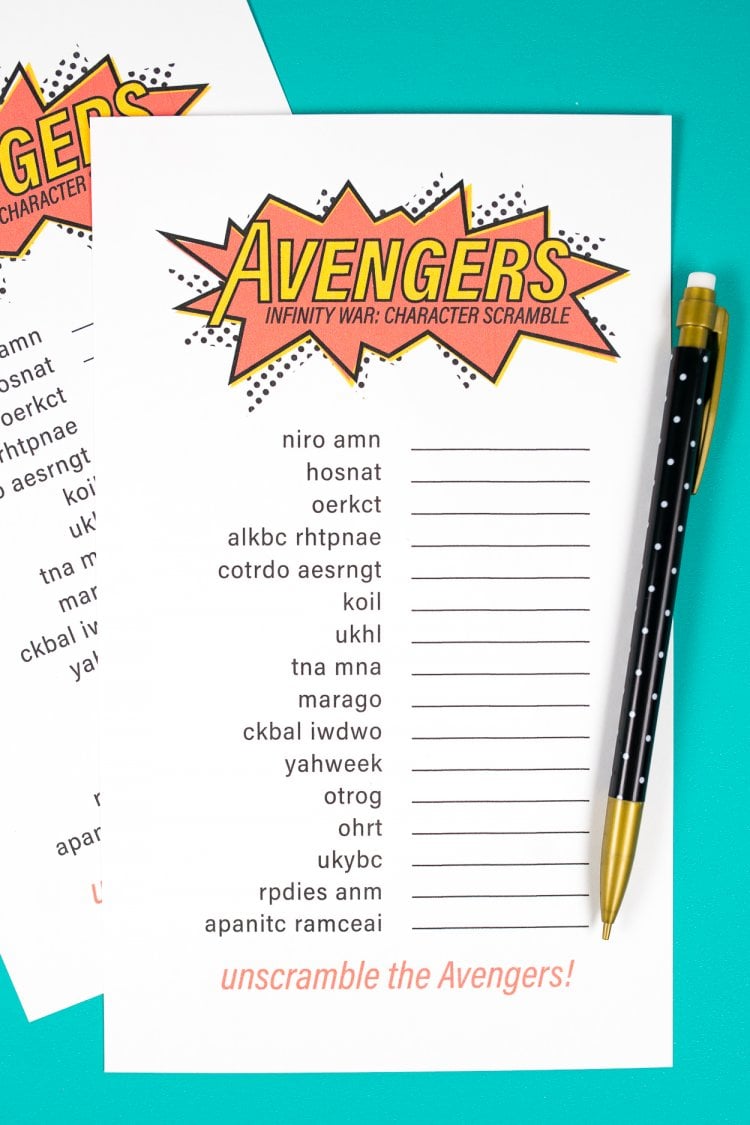 And if you're stumped, this download includes a printable answer key.
Download the Free Avengers Character Scramble under PRINTABLES P26
This file can be found in my Free Craft Resource Library. The file number is: P26.
Want access to this free file? Join my FREE resource library! All you need is the password to get in, which you can get by filling out the form below!
Have a fun time unscrambling the Avengers and here are a few other printable Avengers games you might like!