Welcome to the 25 Days of Cricut Christmas! Here you'll find everything you need to make all of the projects in the ebook. Stumbled on this page accidentally? Get our 25 Days of Cricut Christmas eBook!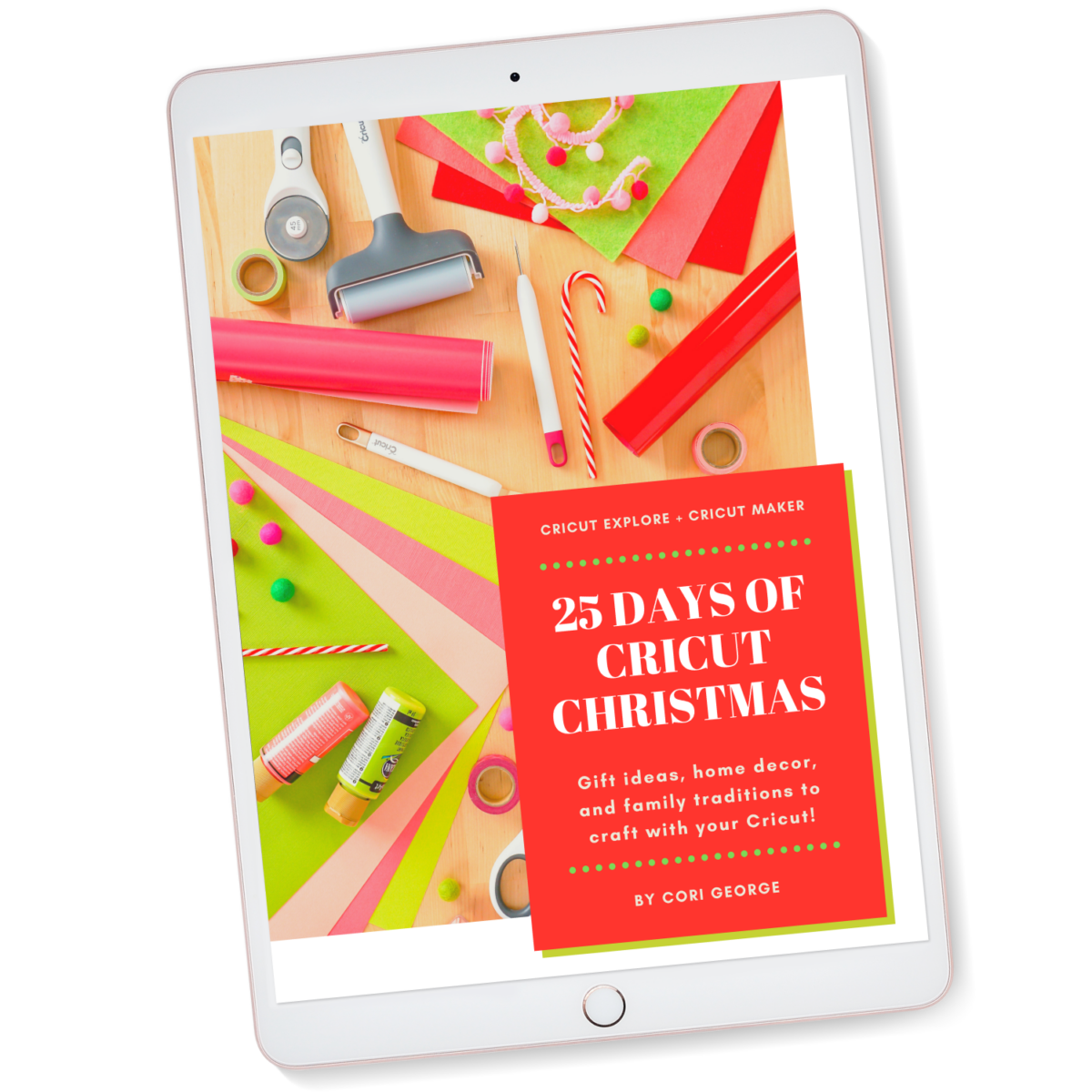 General Tools
Here are general tools and equipment that are used throughout the book. Each of these items is found in many of the tutorials. Keep reading on for links to products used in specific posts.
Cricut Equipment and Tools
Heating Tools
Adhesives
General Materials
Here are my favorite places to buy the materials used in this book.
Adhesive Vinyl
Transfer Tape
Iron On Vinyl
Cardstock
Felt
Infusible Ink
Other Materials & Supplies
Specific Tools & Materials
Here are the specific supplies I've used for the projects in the series. You can also source your own products and rework the files as needed in Cricut Design Space.
Have any questions about the supplies and materials listed here? Ask in our Cricut Facebook group!