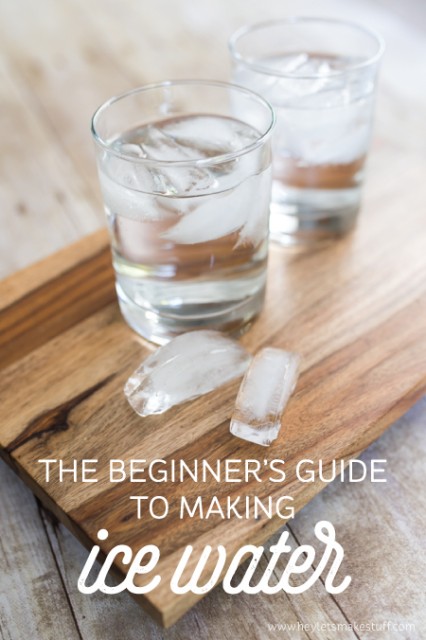 Making ice water is one of those things that seems simple. But if it's so simple, why do you so often mess it up? Here's a tutorial just in case this tasty treat is a little too advanced for your kitchen skills.
Ingredients and supplies
Ice (see below for specifics)
Water
Drinking glass
Directions
The biggest hurdle for most people when making ice water is the ice itself. Where does it come from? How do you make it? Well today is the day you learn!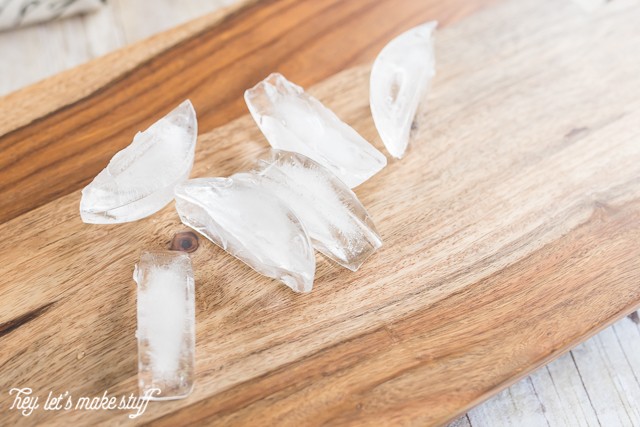 Most people use one of two methods:
The Automatic Ice Maker
Did you know that many modern freezers actually make ice for you? I know! It's a perk of living in the 21st century. Just open up your freezer and remove ice out of the bin marked "ice." That's all it takes! Make sure to close the freezer door when you're done, however, or all of your brilliant ice will soon be just water.
Analog Ice
If you have an older refrigerator or a bargain model, there's a chance it won't have its own ice maker. Don't fret! People have been making ice long before automatic ice makers. But you'll need one particular tool: an ice tray. You can get these from many retailers and they come in different shapes. Since you're a beginner, however, I suggest "cubes." This ice tray comes in white, so you aren't confused by vivid colors. It's a great model for newbies.
Fill the ice tray with cold water and place in your freezer, making sure to hold it in a way that doesn't spill water all over. Then let the freezer do its hard work! In a few hours, you'll have freshly made ice cubes, ready for your ice water. To remove cubes from the tray, gently bend the tray back and forth until the ice cubes "crack" out of the tray. Be careful — they can be a little feisty!
How to Make Ice Water
Now to the "easy" part—how to make ice water! No matter which method you use to make your ice, I suggest using between six and eight ice cubes for a good ice-to-water ratio.
Gently place your ice cubes inside a glass. Enjoy the nice tinkling sound they make.
Using your sink faucet or water filter pitcher, fill your glass with water. Not too full, now! Leave a little breathing room at the top, at least 1/2″. This will help you not spill when drinking your water.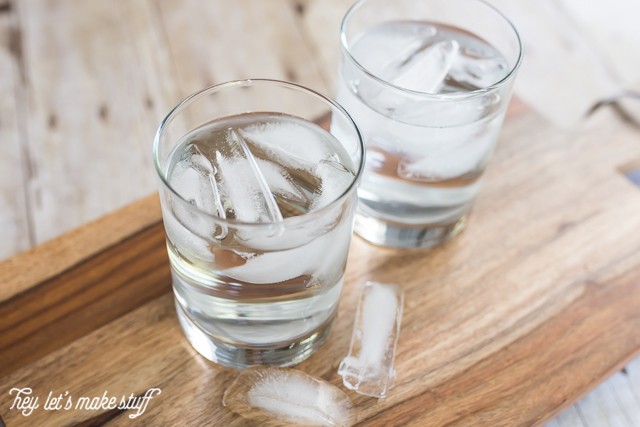 If you are feeling bold and want to take it one step further, you can add a straw to the glass. Make sure you keep the ends of the straw away from your eyes so you don't injure yourself. If this feels like too much, drinking ice water straight from the glass is a perfectly acceptable option.
And that's all! An often unnecessarily complicated recipe, broken down into easily digestible bits. I hope this helps you the next time you go to make ice water!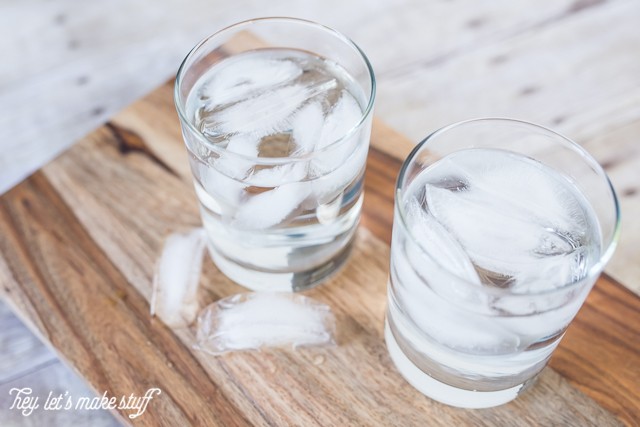 Oh, and if you haven't guessed, Happy April Fool's Day! (Unless you actually needed this recipe. If so, then…Happy Wednesday!)
TODAY'S TOP TEN POSTS