I've compiled a list of the latest Cricut, laser, sublimation, and other craft deals here! I keep this page updated so you can come back and see the latest deals anytime!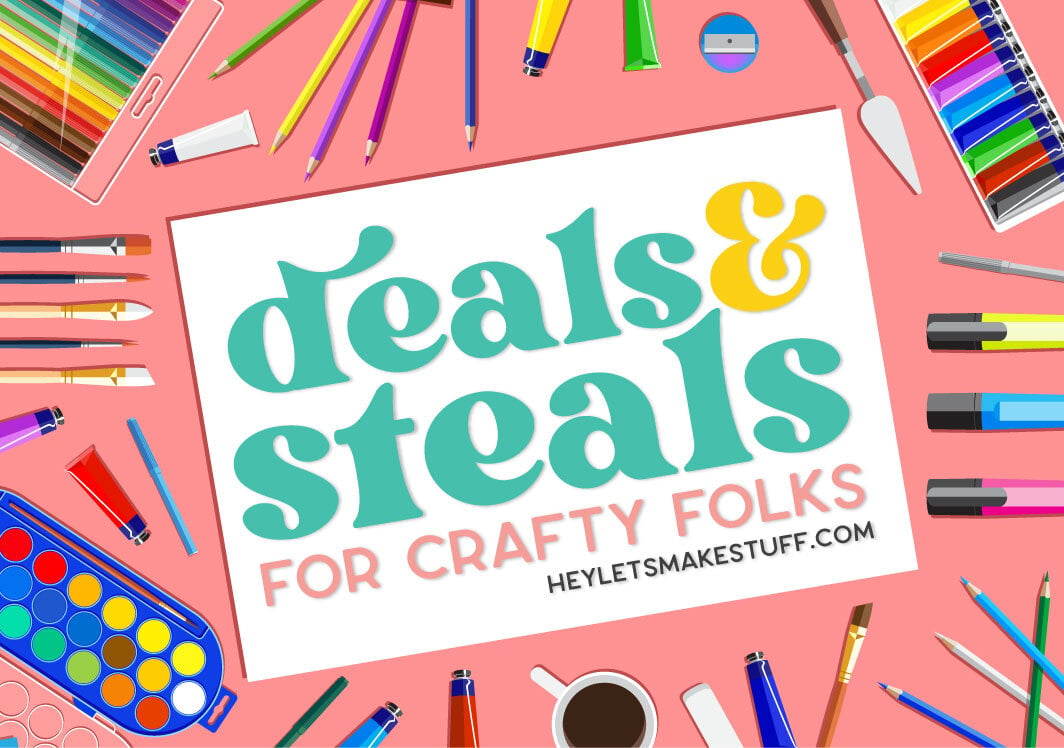 Cricut Deals
Use my code HLMSSALE at Cricut.com to save 10% on most materials and supplies!
Always check out the Cricut Sale page for more deals updated weekly!
xTool Deals
Use code HLMS to save $120 off for orders Over $1200 at xTool.com!
Glowforge Deals
Click here to save up to $500 on a Glowforge!
Standing Desk Deals
I love my Flexispot standing desk! It's been a game changer for my entire body! I also have the Desk Bike that I plan to share more about soon!
Glass Craft Mat
I really love my glass craft mat, particularly for painting projects! Save 20% by shopping through my link!
My Favorite Font Sites
Font Bundles – Check their Deals page for the latest font bundles at fantastic prices! It's always changing, so check back frequently.
Creative Fabrica – Looking to add to your font collection? Creative Fabrica's $1 Deals page is a great place to stock up!
Creative Market – They offer six freebies a week and often include fonts and graphics!
The Hungry JPEG – Offers free designs and fonts that update periodically!
Hey, Let's Make Stuff Deals!
I've compiled all the overwhelming Cricut terminology in a new resource, the Ultimate Cricut Glossary! Grab your version here!
Overwhelmed by your Cricut machine? I've created Cricut Basics eBooks for all five Cricut machines. End your Cricut confusion once and for all!
Need to organize all your SVGs? Cut File Clean Up teaches you my proven method for organizing all your craft files! Enjoy this limited time offer!
More fun stuff!
My bestie, Heidi from Happiness is Homemade just released her newest DIY Tie-Dye book! If you're a fan of tie-dye, you definitely want to check it out!