I am often asked by fellow bloggers and Cricut users to explain how to use Adobe Illustrator. Illustrator is an incredibly powerful design software, so I have decided to create some basic tutorials for beginners to use. These are primarily geared toward users making cut files for the Cricut and Silhouette, as well as printable art files, though anyone who is new to Illustrator might find them useful.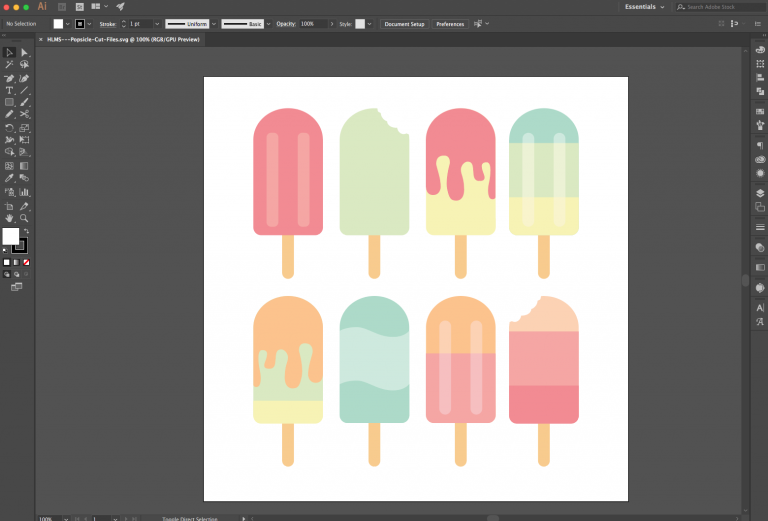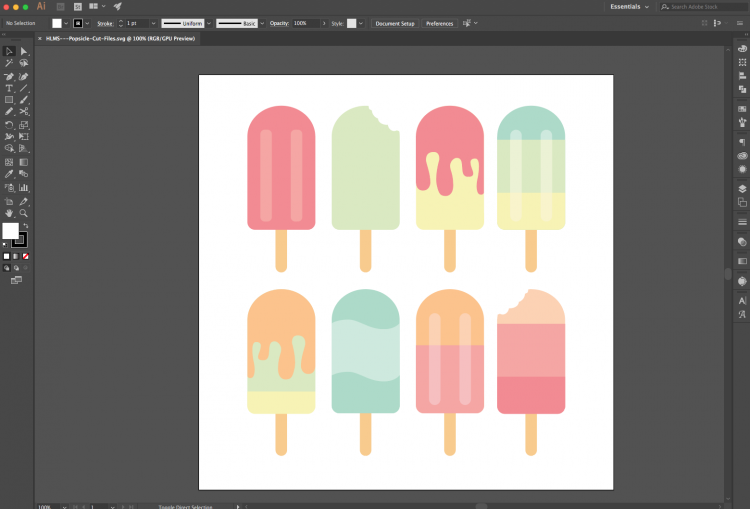 Bookmark this page as it will be updated when new posts and features come out!
I've been using Adobe Illustrator (sometimes referred to as AI) on and off since I was in graduate school, but it wasn't until I got my first Cricut Explore back in 2014 that I really took to using it all the time. Now I use it all the time! It's one of the few programs that is almost always open on my computer. I absolutely love creating files in this program, especially to cut on my Cricut Explore.
If I Have Photoshop, Why Do I Need Illustrator?
I often get asked if you can create files for the Cricut using Photoshop. The answer is yes, but it's not natively designed to do so, while Illustrator is. Here's the (very very basic) difference:
Pixel Artwork
Photoshop uses pixels (tiny colored boxes) to create images. This is great for photographs, because it can render tiny details, blending, and a huge range of color. You'll notice that if you scale a photograph too much, you will start to lose resolution because the pixels get bigger and bigger. So remember: Photoshop = photos.
Vector Artwork
If Photoshop = photos, then Illustrator = illustrations. Vector illustrations are based on mathematics (don't run away!). Instead of pixels, vectors use a series of points and lines to create files. Because these files are based in math, they can be infinitely scaled. An 8×10 illustration can be blown up and put on a billboard without any loss of resolution. Note that fonts are inherently vector files — you can make a font as big as you want and it will always look good.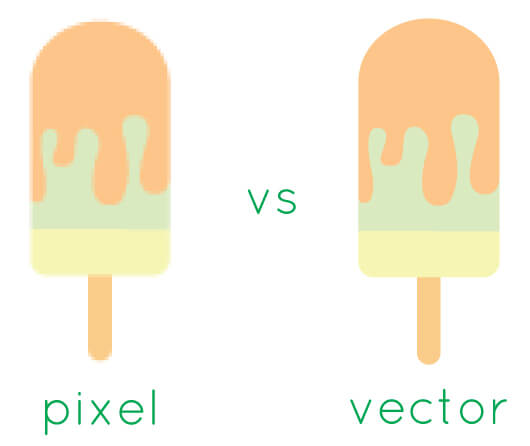 So why do we want vector-based artwork for the Cricut and Silhouette, rather than pixel-based? Simply put, the machines themselves are designed to be used with vector artwork. It uses the inherent math built into vector files to perfectly cut out whatever project you design using nodes and lines. If you use pixel-based artwork, the machine's software can convert it but you lose precision in the conversion process. If you're going to be creating your own files for the Cricut or Silhouette, I believe it's best to start with the type of file that the machine is designed to work with.
How Can I Buy Adobe Illustrator?
It is not an inexpensive program, but it's totally worth it if you use it. You used to be able to buy the software outright, but Adobe took away that option so now buying a "subscription" is the only way to get any Adobe programs. Yes, this is annoying, but it does make it possible for Adobe to continually release updates — so at least your software will never be out of date.
Creative Cloud: All Apps
I pay for Illustrator as a part of Adobe's Creative Cloud service, which right now costs $49.99 a month. This also gives me access to several other programs I use all the time, including Adobe Lightroom (for editing photos) and Adobe Premiere (for editing videos). If you use more than one Adobe program, this is the way to go.
Creative Cloud: Illustrator Only
You can also buy just Illustrator through the Creative Cloud. It is $29.99 a month, or $19.99 a month if you pre-pay for a year. You can see why it makes sense to buy the entire Creative Cloud if you're using more than one program!
Adobe Illustrator Basics
Check back often to see new Illustrator tutorials!