Last updated on December 7th, 2017 at 10:35 am
Ralphie gets an bitter reminder to drink his Ovaltine in A Christmas Story! Here's a better recipe for it — an Ovaltine Martini, or as I like to call it, an Ovaltini!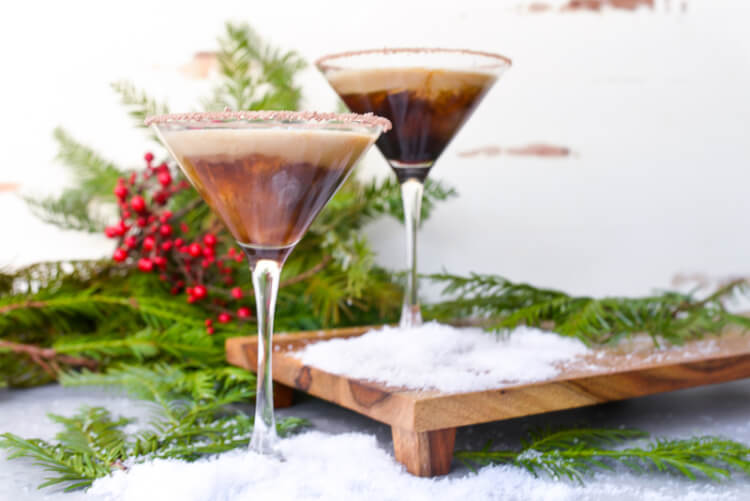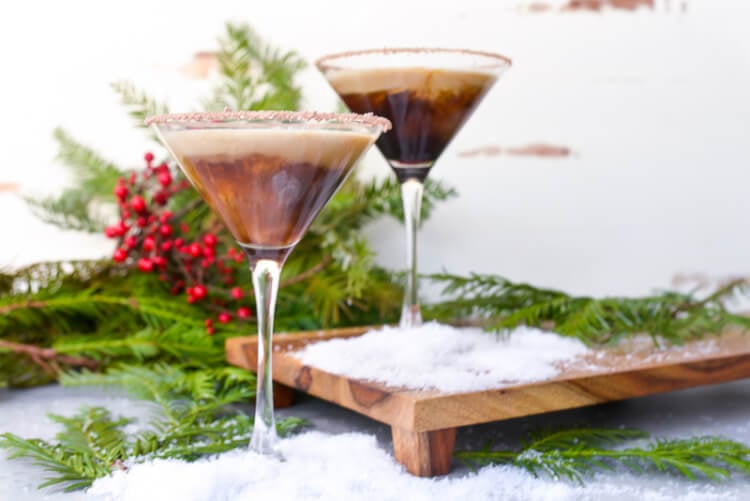 Yesterday I posted my A Christmas Story drinking game. As I was working on it, I came up with the idea for an Ovaltini! The malted drink Ovaltine plays a supporting role in A Christmas Story, so this take on a White Russian is the perfect drink to sip while watching the movie. Check out the bottom of this post, too, for lots of other fun Classic Christmas Movie recipes and projects!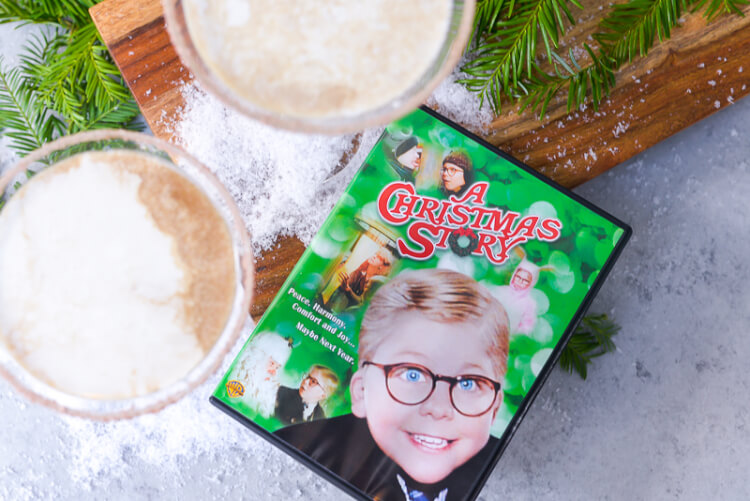 A White Russian is a yummy combination of Kahlua, vodka, and cream. I've added a big pinch of malty Ovaltine and rimmed the glass as well. I double dog dare you to try it!
Moisten the rim of a martini glass with honey. Place some Ovaltine on a plate or in a glass rimmer. Turn the glass upside down and turn in the Ovaltine, rimming the glass.

Combine the Kahlua and vodka in the glass.

Carefully pour the cream on top. If you'd like to try and layer the cream, pour it over the back of a spoon.

Add a large pinch of Ovaltine and enjoy!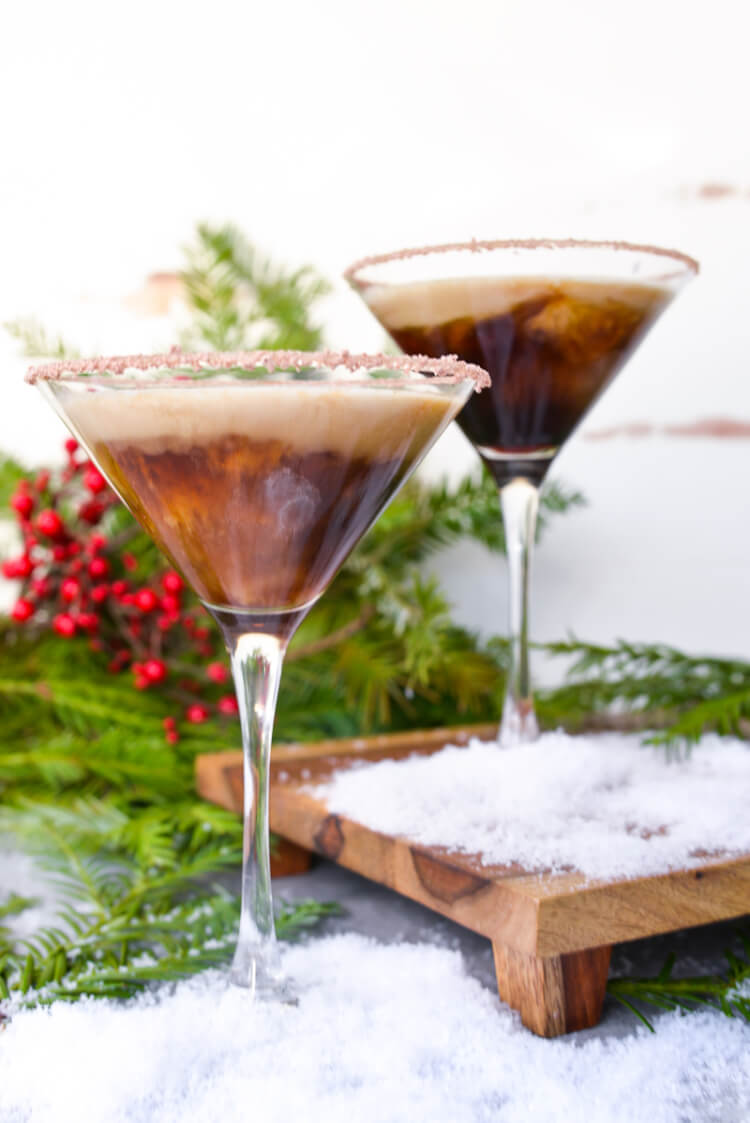 And remember—drink your Ovaltine!
Who is ready for some more Classic Christmas Movie fun?!
Frosty's Snowman Party Mix | The Love Nerds
Hand Lettered Rudolph Craft | Simply Made Fun
Grinch Chocolate Pretzel Bites | Kid's Fun Review
DIY White Christmas Art | Love, Pasta & a Tool Belt
The Grinch Muddy Buddies | My Daylights
A Christmas Story Drinking Game | Hey, Let's Make Stuff
The Santa Clause Inspired Hot Chocolate Recipe | The Benson Street
Charlie Brown Christmas Tree Hoop Art | Albion Gould
White Christmas Inspired Salmon Club Sandwich | Rae Gun Ramblings
Elf Quotes Tee Shirt Designs | Major Hoff Takes A Wife
Elf Inspired Snowflake Iron-on Template | Nap-Time Creations

More Christmas Party Ideas