Last updated on May 1st, 2017 at 11:07 am
This light and creamy whipped jam butter is perfect for brunch — and it won't destroy your rolls when you try to spread it on!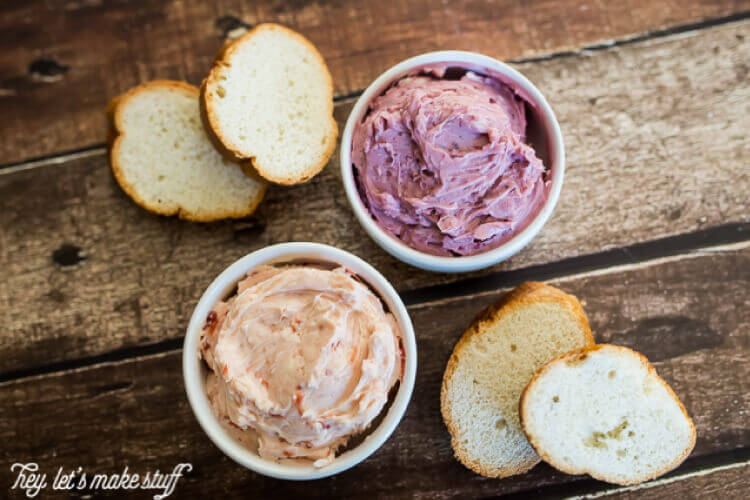 PIN THIS WHIPPED JAM RECIPE FOR LATER!
HEY, LET'S MAKE STUFF HAS A LOT MORE YUMMY RECIPES ON PINTEREST!
I recently went out to brunch with friends, and the restaurant served a whipped jam butter alongside the bread basket. Though it's one of the simplest things to make, I'd never even heard if it before. Of course, I knew I had to make it! This would be awesome to serve at a brunch and adds a special little touch to the table, without very much effort at all.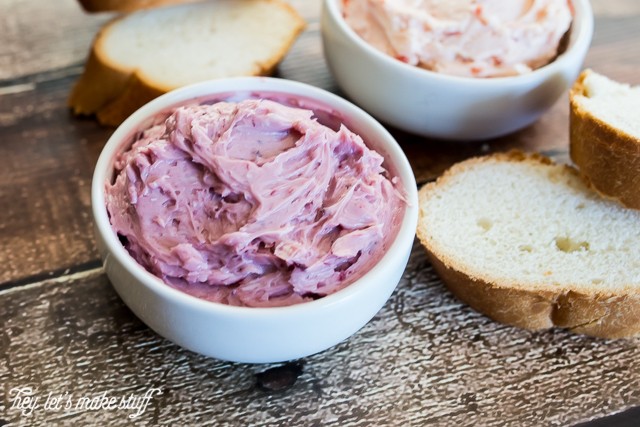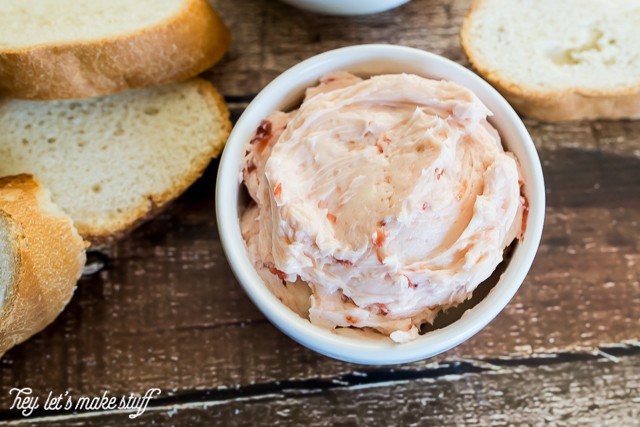 Let the butter set out for about 30 minutes to make it easier to work with. Start by whipping the butter with an electric mixer until it's fully softened and whipped. Then add a spoonful of jam and mix until incorporated!
I prefer a chunkier jam to a jelly — seeing the fruit pieces and seeds in the whipped butter is just too pretty. For this recipe, I made strawberry and boysenberry versions. Both were delish!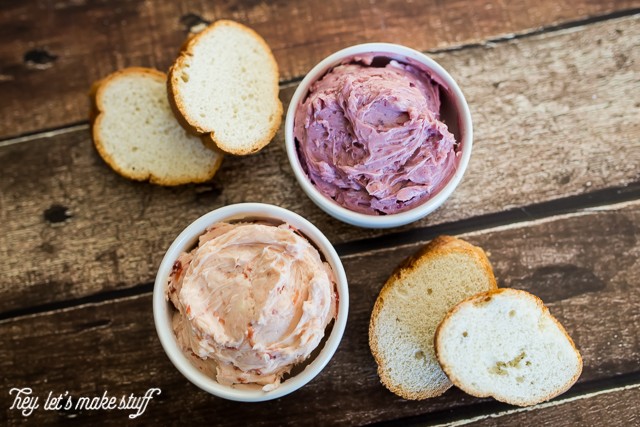 The best part of this recipe is that it's way more spreadable than butter pats alone. It won't destroy your rolls, like when try and spread cold butter on them. Brilliant!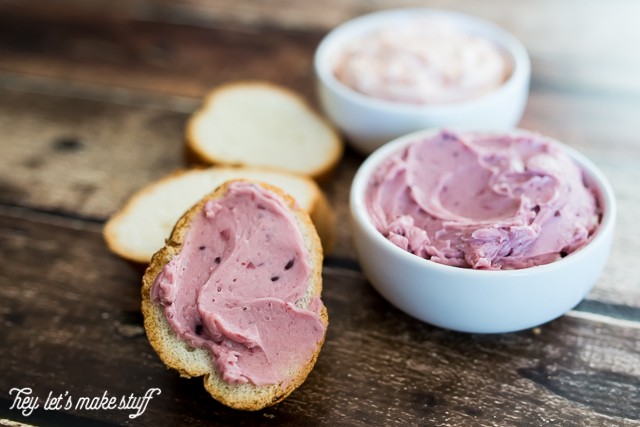 I hope you enjoyed this quick little trick to make your brunches a little fancier! Here's another great recipe if you're serving brunch:

MAKE MORE DELICIOUS FOOD:
[wpp range=daily header="TODAY'S TOP TEN POSTS" limit=ten order_by=views stats_comments=0 wpp_start=<ol> stats_views=1 wpp_end=</ol>]