Last updated on April 10th, 2017 at 07:27 pm
Take a plain wood arrow and dress it up with washi tape! An easy project that can be customized for any decor.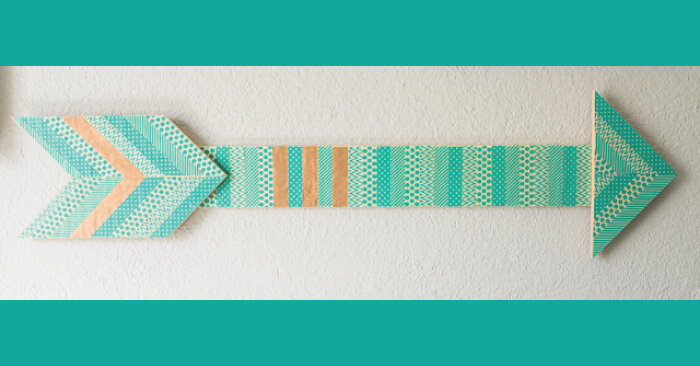 Don't forget to add this washi wood arrow to your Pinterest crafts board!
Twitter is full of fun crafts from Hey, Let's Make Stuff!
One of my projects in the nursery is a gallery wall above the changing table. It's a mish-mash of different frames and projects, and I love how it's coming along. We don't really have a "theme" to the nursery, but it is sort of based around the idea of mountains and adventure.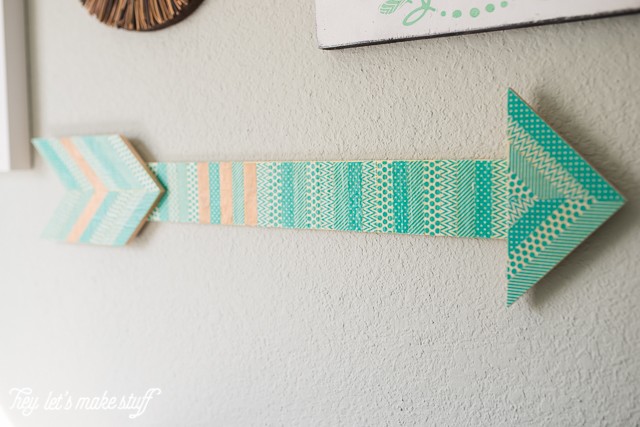 I found this wood arrow at JoAnn a while back and knew I wanted to incorporate it into the gallery wall. My original idea was to cover it in fabric. But no matter what I did, I couldn't make it work for me. The angles were too difficult for my pregnant brain. So then I thought I'd cover it in paper. But that felt kind of boring and I was struggling with the center piece of the arrow, down by the tail.
Finally I came across a pack of washi tape that I'd picked up at HomeGoods (here is a similar pack on Amazon) on a whim and I knew it was perfect for this job, along with some gold washi I had in my stash.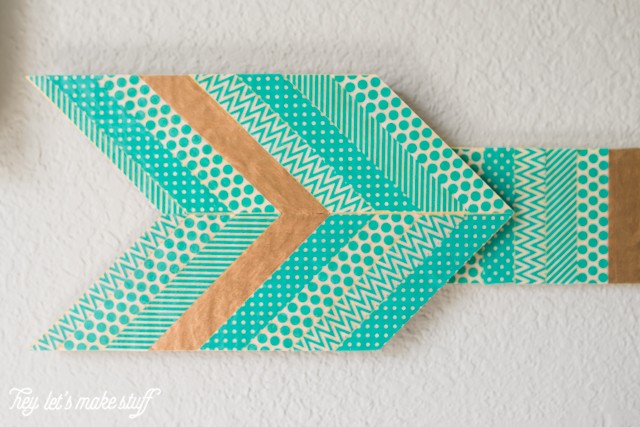 I started by cutting strips for my arrow.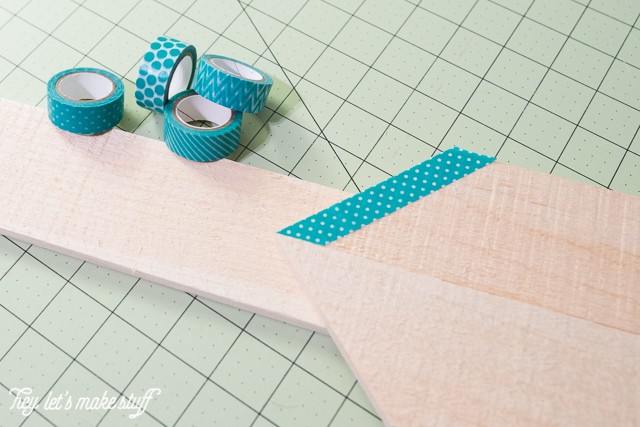 I used my trusty Olfa rotary cutter to get the edges straight right on the arrow itself, including the line down the center. If you do this, definitely change the blade before going back to cutting fabric! The wood will destroy a blade pretty quickly, but I like how straight the edges were so I didn't mind sacrificing a blade for the project.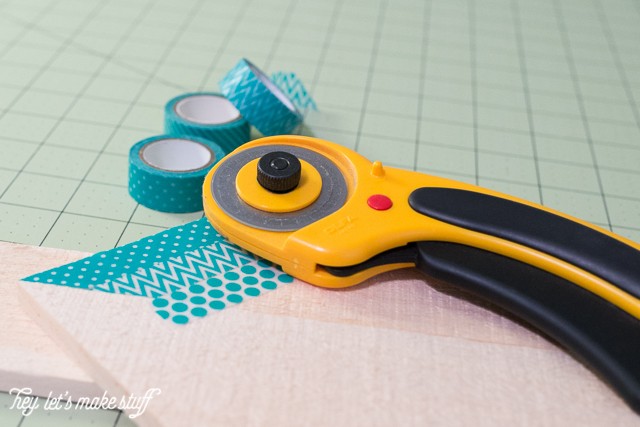 I covered about half my arrow with washi tape, and then went out of town for a few days on a retreat. When I came back, the washi had peeled back and wasn't sticking to the arrow as I'd hoped.
Mod Podge to the rescue! My favorite is the Mod Podge hard coat. I put a coat under the washi, and then two on top and it made the washi stick like a dream!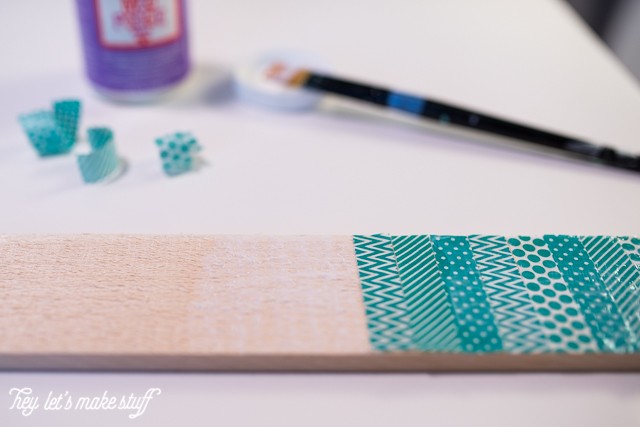 Once it all dried, I hung it on my gallery wall! It's still a work in progress, but you can see glimpses of a few of the other pieces I have hanging!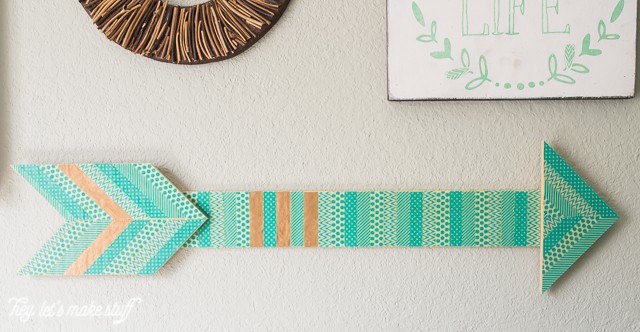 Can't wait to share some of my other nursery projects — look for them soon! You might also enjoy the geometric mountains that I made to go on the opposite wall, over the cribs.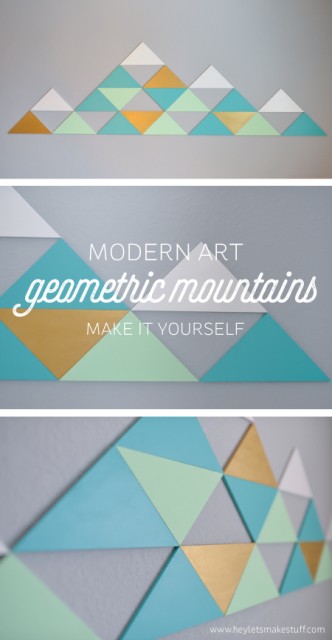 If you're feeling crafty:
[wpp range=daily header="TODAY'S TOP TEN POSTS" limit=ten order_by=views stats_comments=0 wpp_start=<ol> stats_views=1 wpp_end=</ol>]