Whip up these adorable Valentines Day felt heart pockets using a simple blanket stitch. Perfect for storing your stash of valentines or a gift card for your special someone.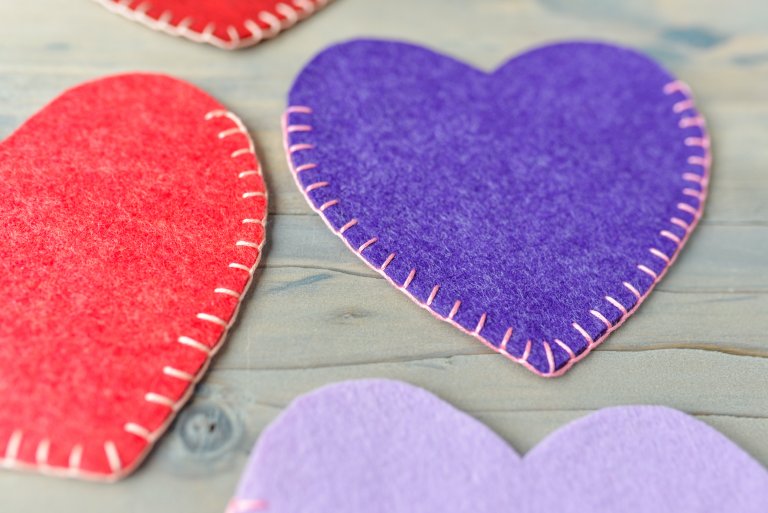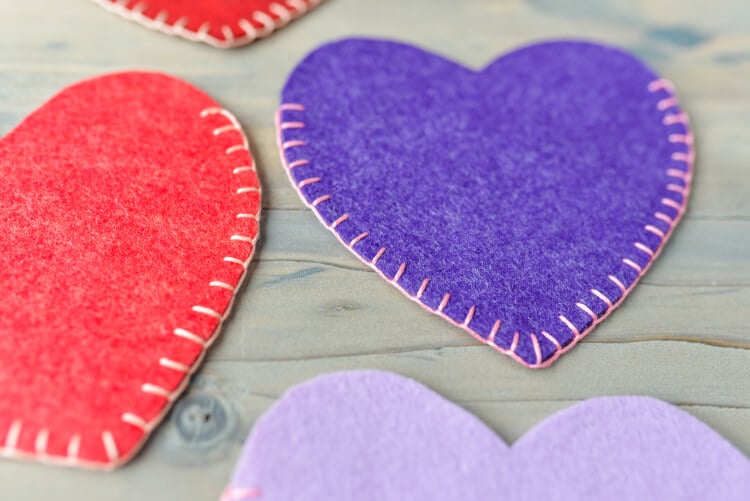 I can't believe we're already getting to Valentine's Day! If you loved my Tissue Paper Flower Valentine's Day Wreath and my Valentine's Day Heart Bookmark, I think you're really going to love this embroidery project. And even if you're just starting out embroidering, this is a great place to begin — these little felt heart pockets look fancy but are really easy to sew.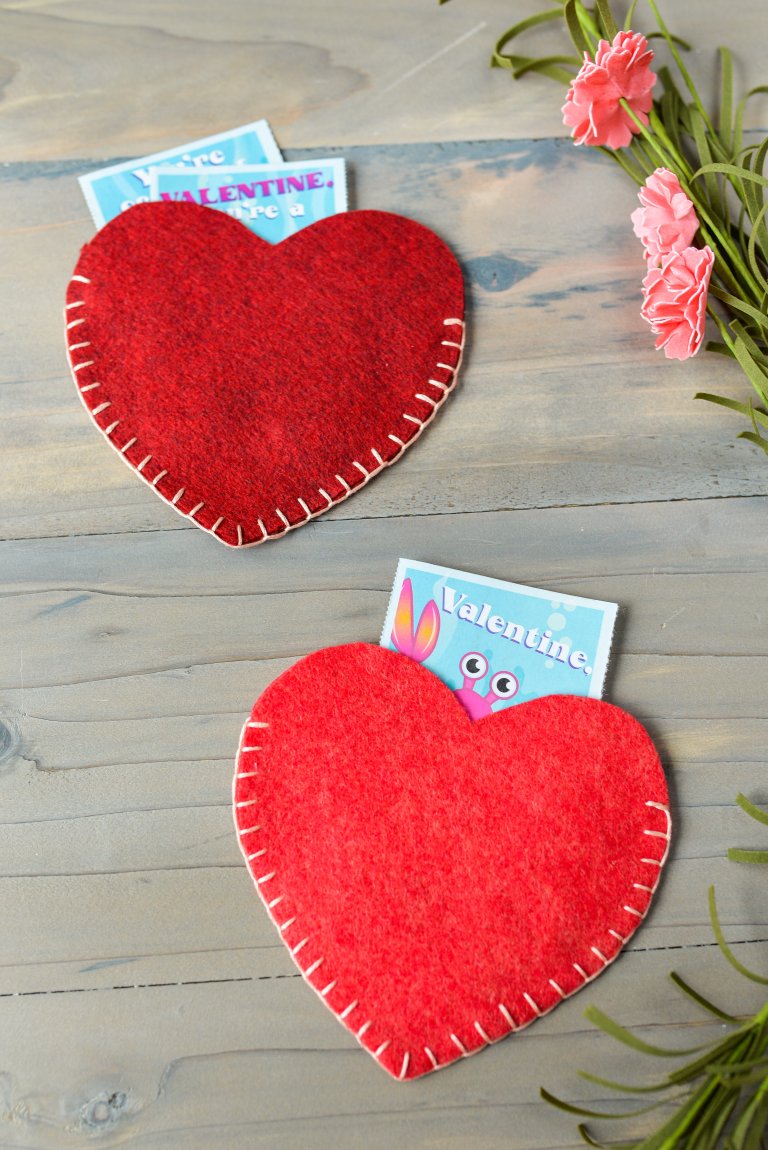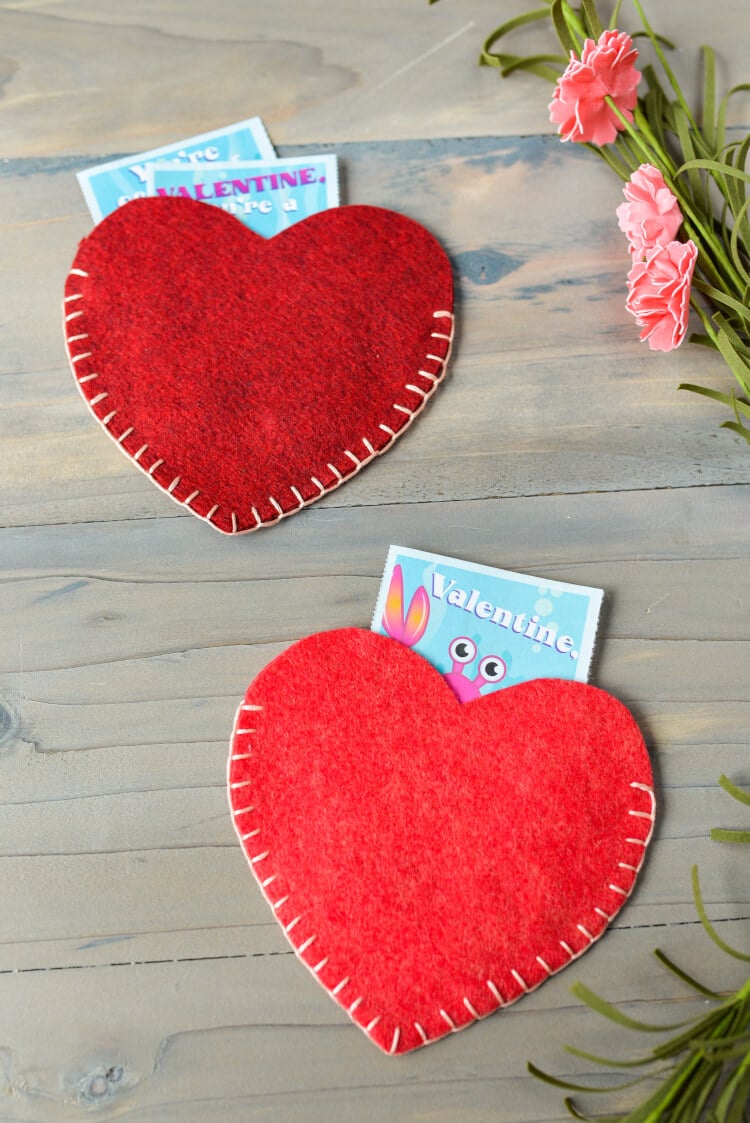 Felt Heart Supplies
Note: you can sew a blanket stitch with any craft felt, but I prefer a merino blend with real wool (not just polyester — I find it sews a little more easily and holds up better.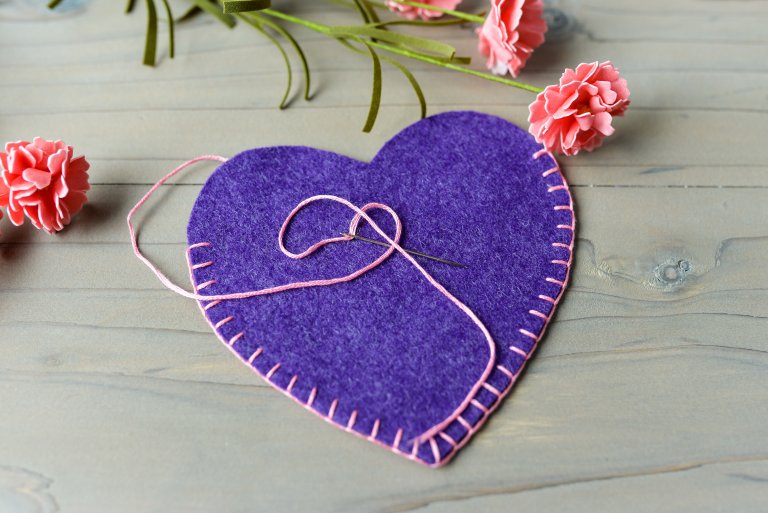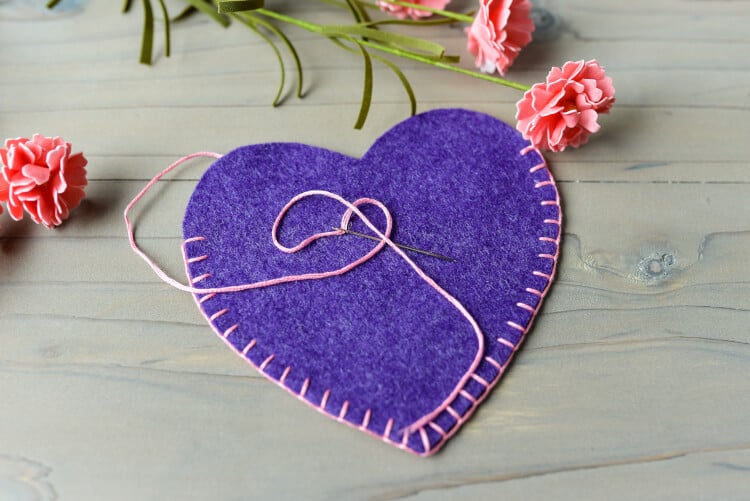 Felt Heart Directions
These felt hearts are really easy to make. Simply cut out a heart shape (I printed one out and traced it) and cut out two layers in each of your colors. I am putting together a separate tutorial and video on how to do a blanket stitch, but in the meantime, here are some photos of the process. It's pretty simple once you get the hang of it!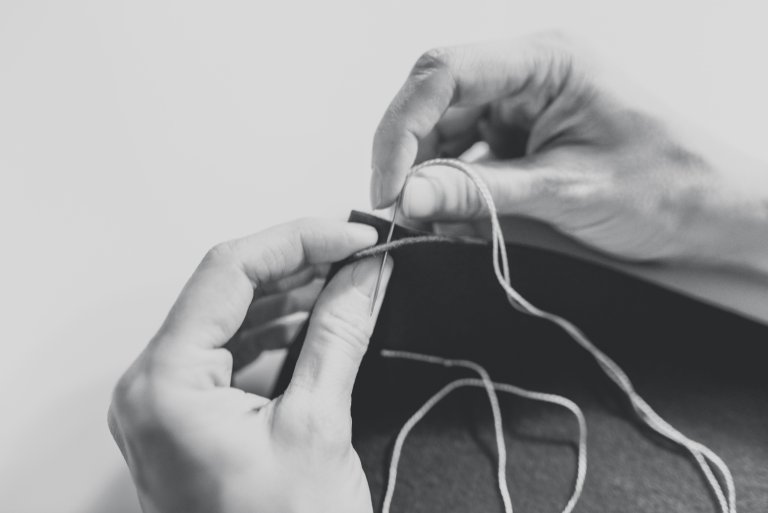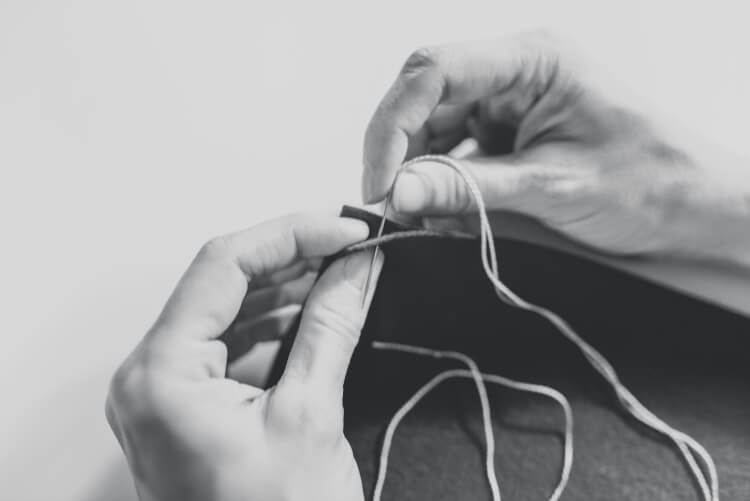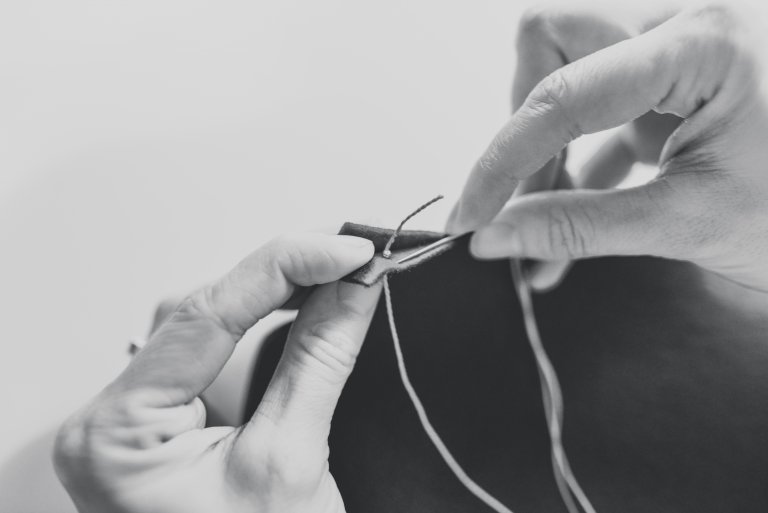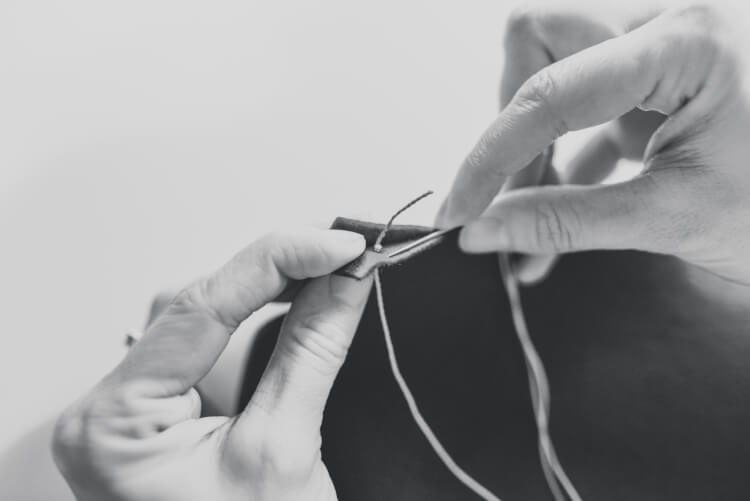 Start by knotting the end of your thread and putting your two layers of felt together. Poke the needle through the backside of the top layer, about 1/4″ down pull through until you reach the knot.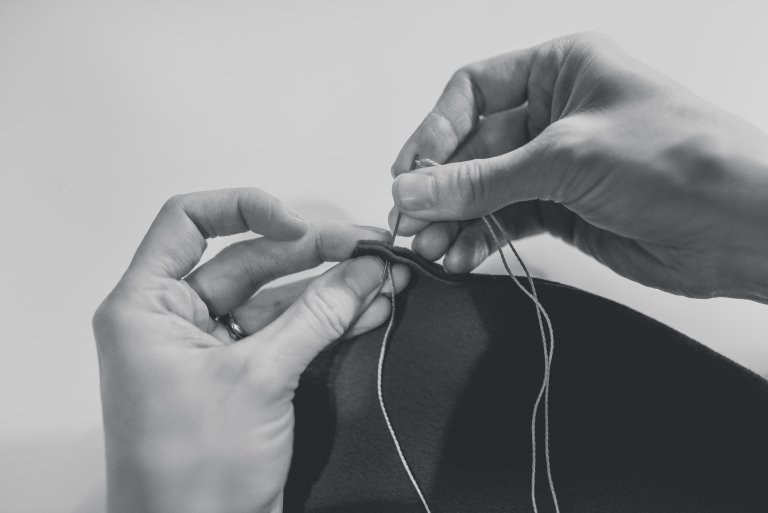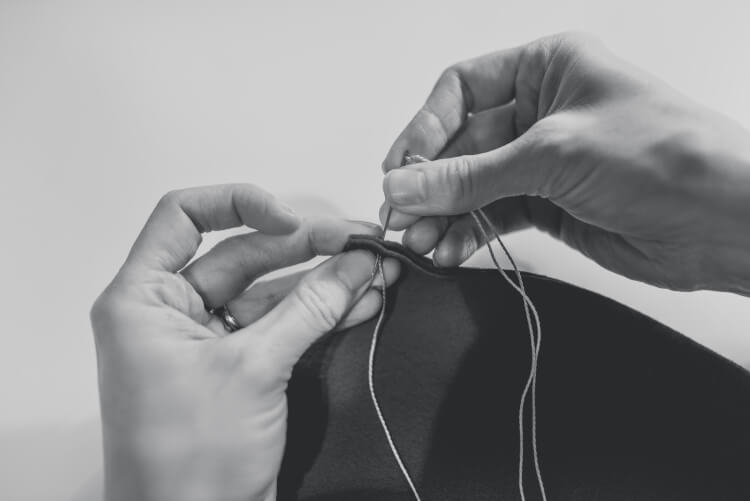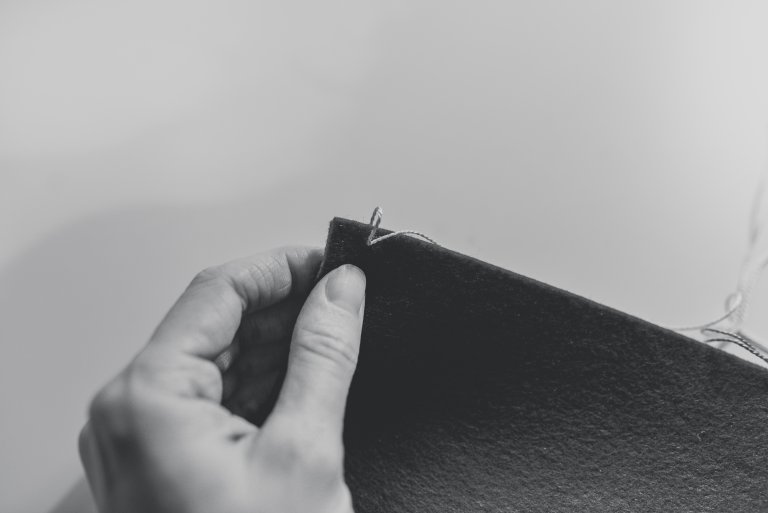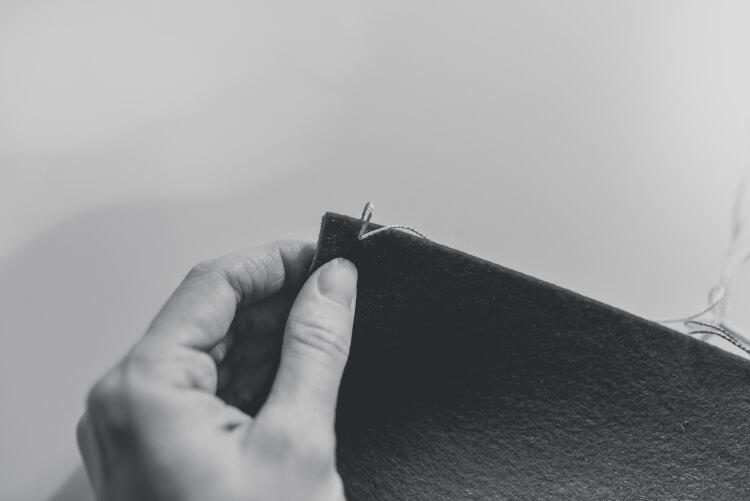 Then put your two layers of felt together and thread through the back later, coming out exactly where your first stitch came out. Pull your thread almost all the way through until you have a small loop over the edge of the felt.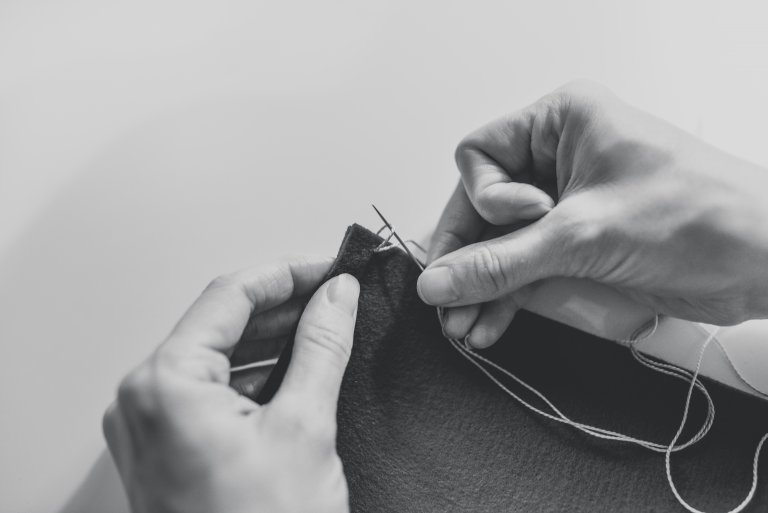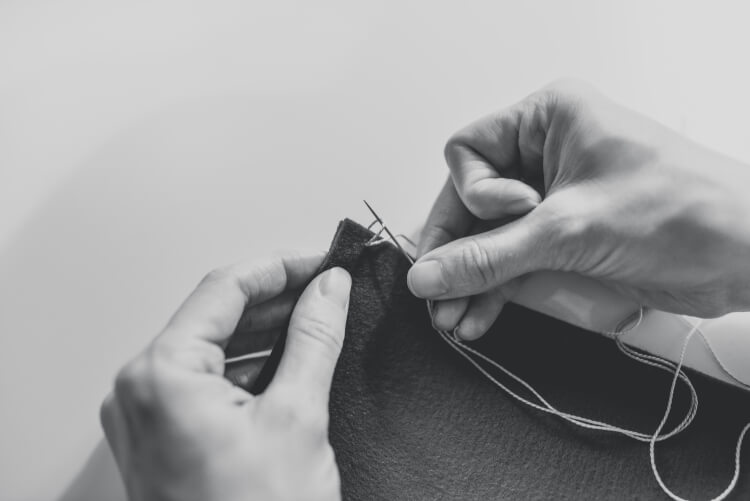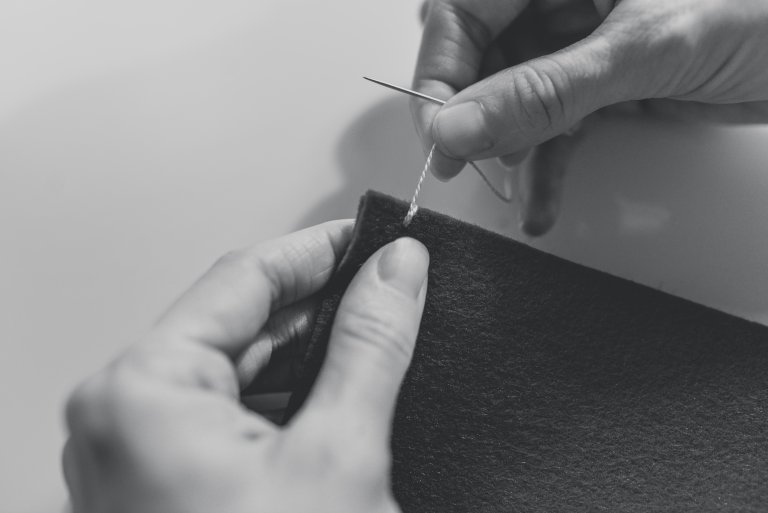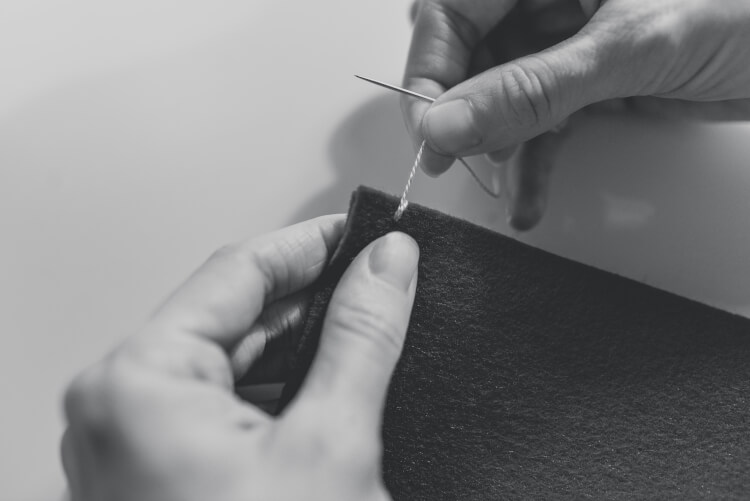 Thread your needle through the loop, coming from the right and pull taut.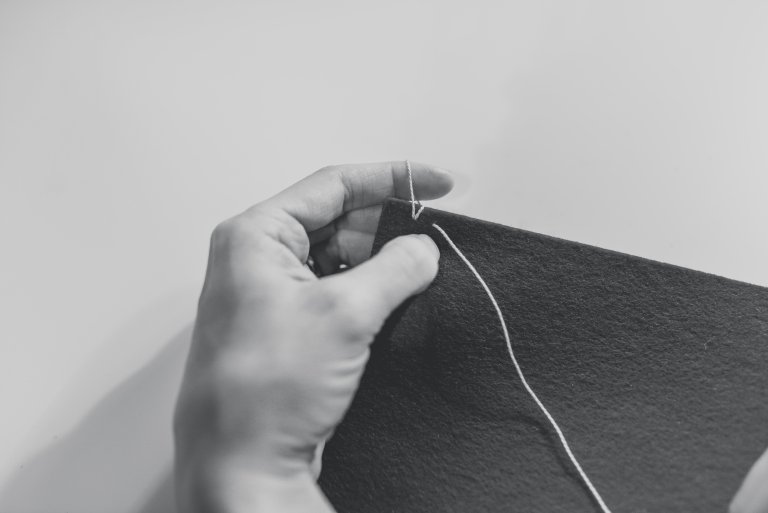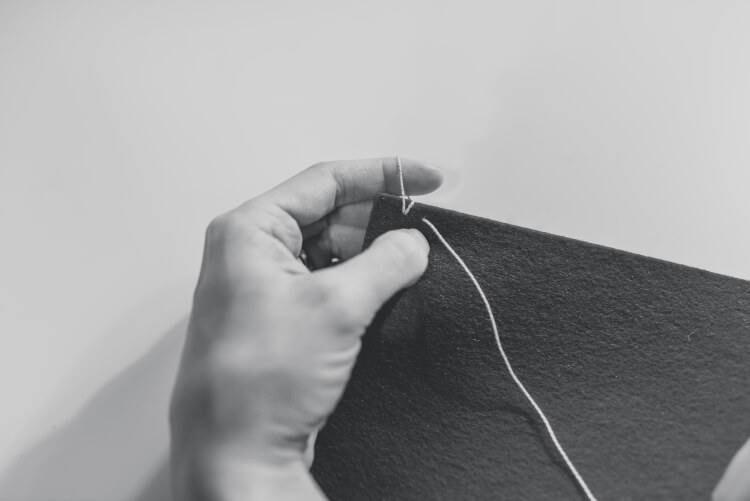 From the backside, move your needle 1/4″ in over to the right and thread through to the front. Again this will create a loop. Thread your needle through the loop from the right and pull taught. You'll start to see the blanket stitch forming! Then continue this step until you've reached the end. To finish, I just tied a knot inside the two layers and tucked in the end of the thread.
It may take you a little bit to get the rhythm of how to do this stitch, as well as the spacing of your stitches, but once you have it, it goes so quick!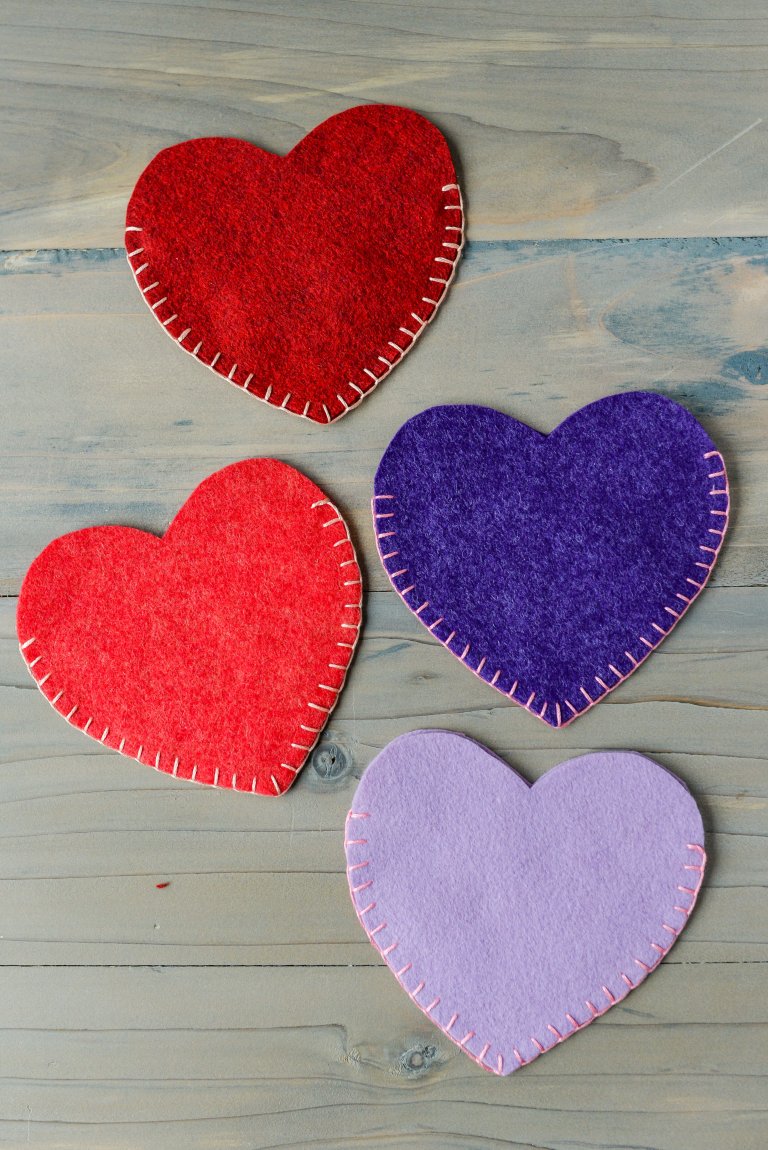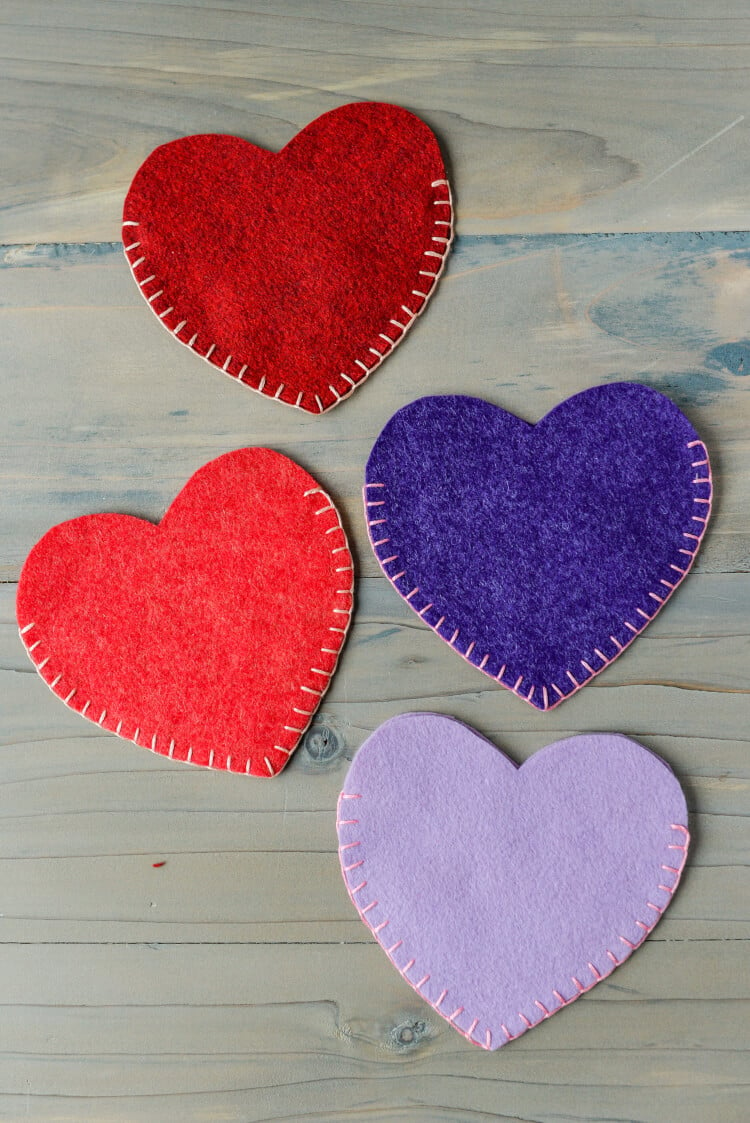 They are the perfect size for holding a few valentines or a gift card. The nice thing about projects like this is that you can scale it to whatever size and shape you want!