Last updated on February 28th, 2018 at 03:40 pm
Wordmark.it shows you your text in all the fonts on your computer. An unbelievable timesaver when you're searching through all your fonts!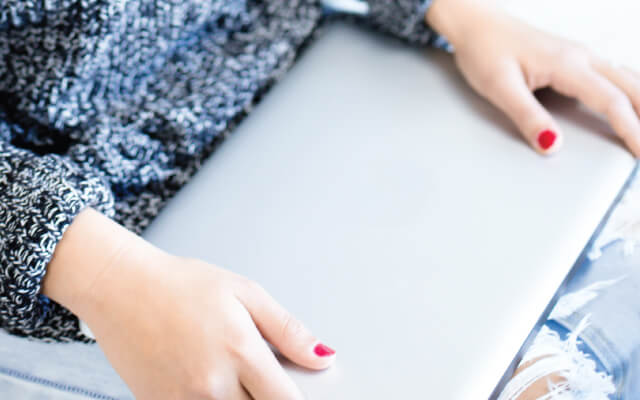 GUYS. I am so excited. I found the most brilliant website last week. I have been toying around with the idea of redoing my logo to brighten it up and make it happier. But because I am a font hoarder (like a cat lady, but with fonts), I have about a billion fonts on my computer and going through them to find one I loved was time consuming, even after I spent time deleting fonts.
Choose Fonts
Enter wordmark.it. You can enter any text you want into the top bar (you can change the size and case, too) and wordmark.it will pull all of the fonts off your computer and show you what your text looks like in each font.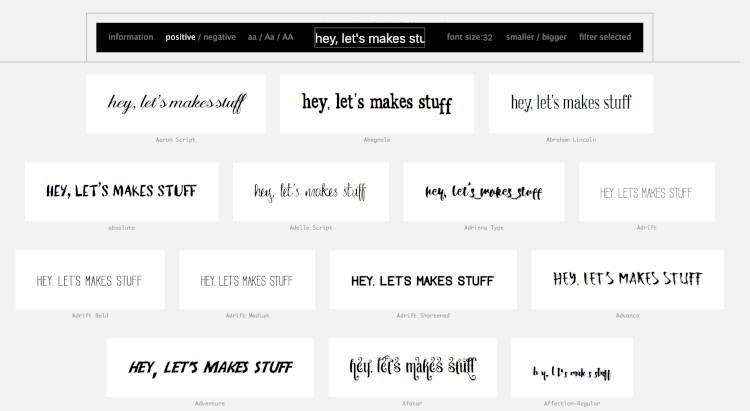 I mean, seriously. How much faster is this, rather than selecting each font individually in your design program?
SO. MUCH. FASTER.
While I'm at it, have any opinions on a new logo for me? I picked a font I love, now I'm working on a color treatment. Tell me your favorite in the comments!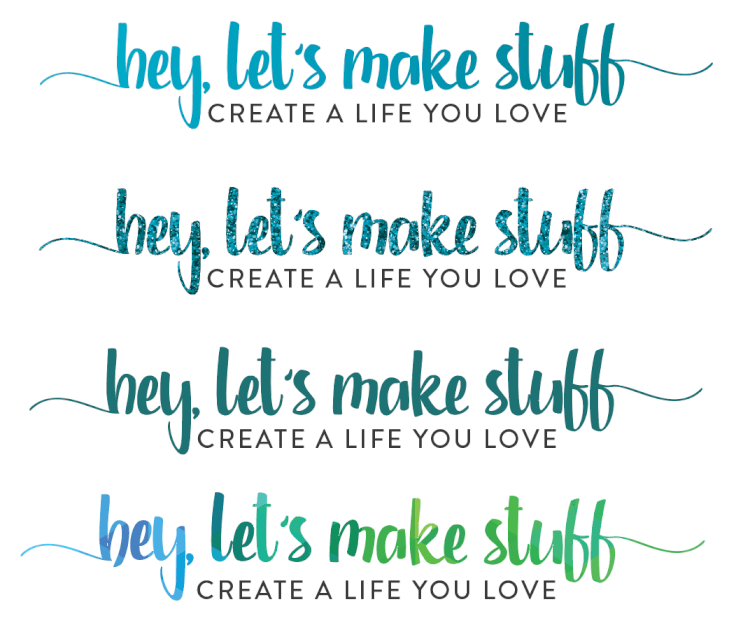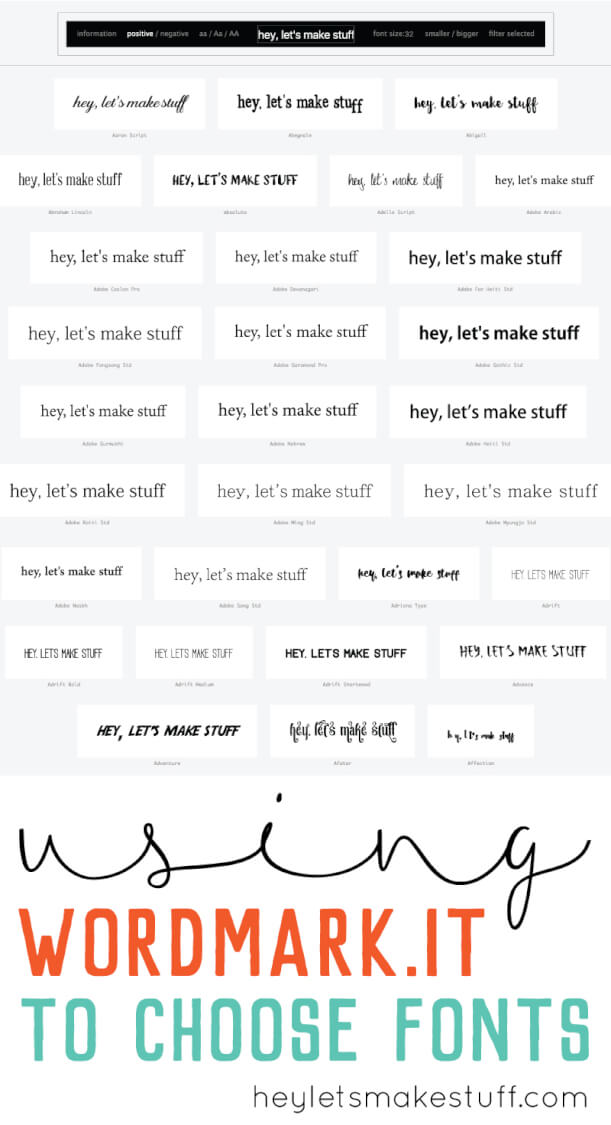 Tech posts you might find useful: