Last updated on December 7th, 2016 at 08:30 pm
Want to increase productivity? The app Toggl can help you focus on one task at a time, helping you to stop multitasking and get more done in less time.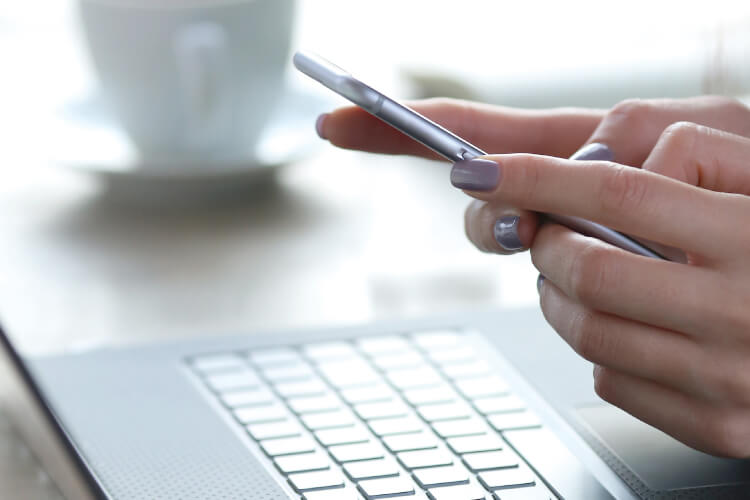 It's Tech Tuesday—if you're not a blogger, feel free to pass it on by! Or give it a read to learn all of our deep, dark blogging secrets.
Are you a multi-tasker? As a blogger, freelancer, mom of twins, and general Facebook addict, I am! But I've been reading and listening to podcasts about multitasking, and I'm learning that it is just not the way our brains were meant to work. We think we're doing many things at once, but really we're using a lot of brain power to switch back and forth between tasks, making us a lot less productive.
So I've been trying to focus on a single task at a time. It's not easy! But I found an app that has helped me. It's called Toggl and it's basically a very simple (free!) time tracking app. You chose a project you're working on, click the "start" button, and Toggl tracks how long you've been working on that particular project.
I have found this particularly helpful because it really makes me think about how I'm spending my time. Of course, I can always pop over to Facebook or check my email while Toggl is tracking my time, but there's something about knowing its tracking my time that makes me want to be honest. And because I'm also tracking my time for client projects, I want to make sure I'm tracking the time I spend on those projects accurately.
I use the app in two ways. First, I'll click start on a project (a blog post, a client project, or even cleaning up my craft room) and keep working until I've finished the project or I come to a stopping point, without changing my focus away from the project. When I am done, I click stop. This allows me to see how long I've spent working on that project, making it easier for me to estimate how much time a similar project will take me in the future.
Or, I will use it as a timer. I'll say, "I have 30 minutes to schedule stuff on social media." And then focus on that project for the allotted amount of time.
Usually, during these times I will close out the browser tabs I don't need and turn my phone on airplane mode.
With so much going on in my life (nap times are only so long!), I need to focus as much as possible. Toggl helps me do that. Check it out!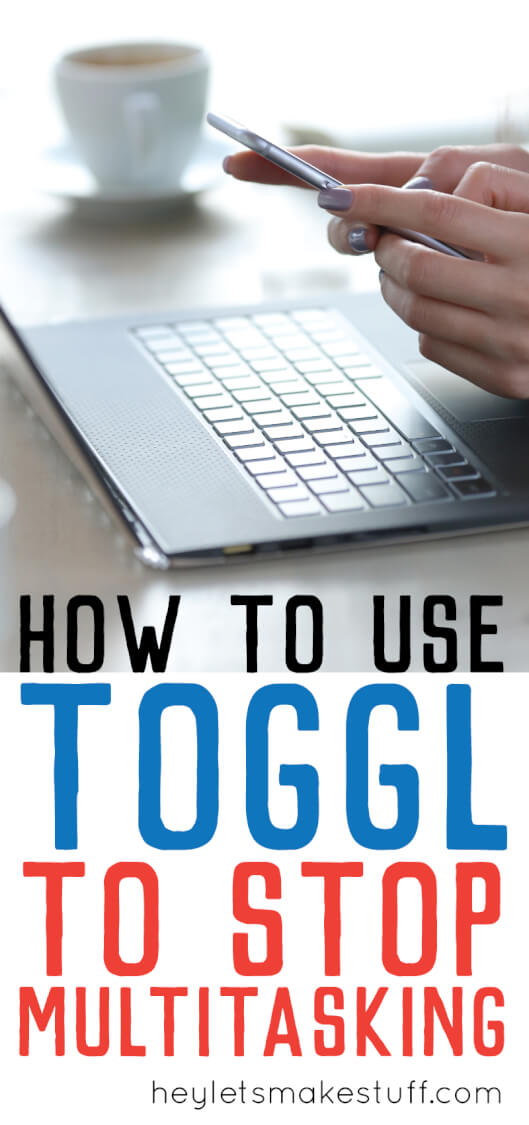 [wpp range=daily header="TODAY'S TOP TEN POSTS" limit=ten order_by=views stats_comments=0 wpp_start=<ol> stats_views=1 wpp_end=</ol>]