Last updated on December 7th, 2016 at 08:29 pm
AirDrop makes it easy to transfer photos and files between Apple devices — here's how to use it!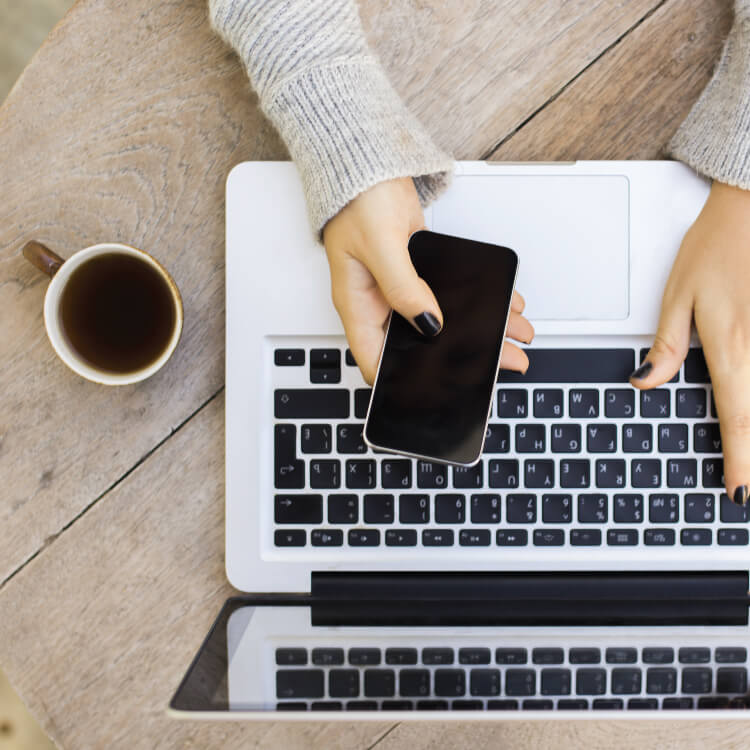 It's Tech Tuesday—if you're not a blogger, feel free to pass it on by! Or give it a read to learn all of our deep, dark blogging secrets.
Someone recently asked in a Facebook group how to get photos from their computer to their phone (for posting photos taken on a DSLR to Instagram, for instance) and vice versa.
There were a ton of answers — some people email them to themselves, some use Dropbox, some go to the blog post with the photos and save them to their phone, others pull from their social media shares. I mentioned that I use AirDrop and several people asked how to do it. So here's a quick tutorial (thanks to Amanda Herring for showing me how in the first place!)!
To use AirDrop, you'll need two Apple devices (I believe 2012 and newer). In this case, I'm using my Macbook Pro and my iPhone 6S+.
Turn on Wi-Fi on Both Devices
On your Mac, go to the top menu bar, click the Wi-Fi symbol, and select a network.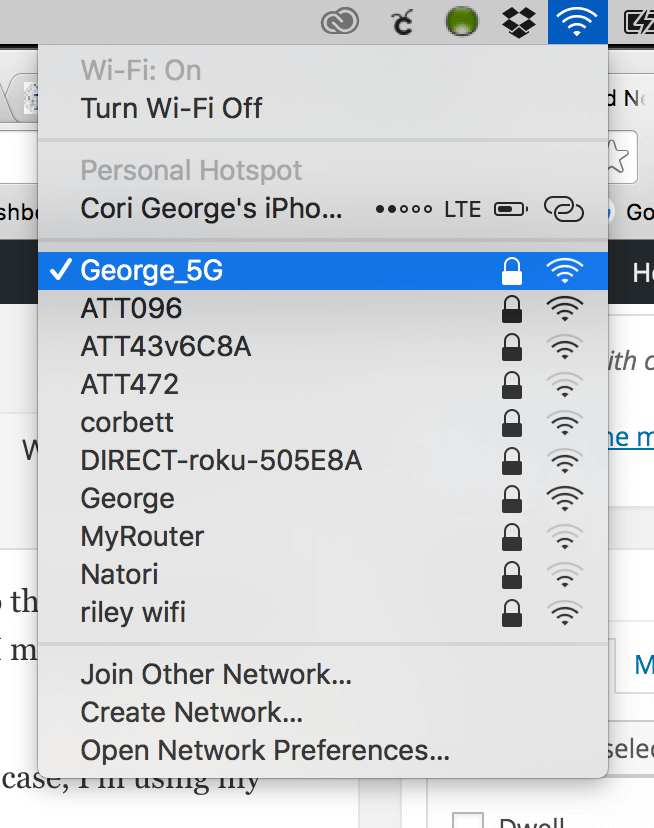 On your iPhone, go to settings, then Wi-Fi, and select a network.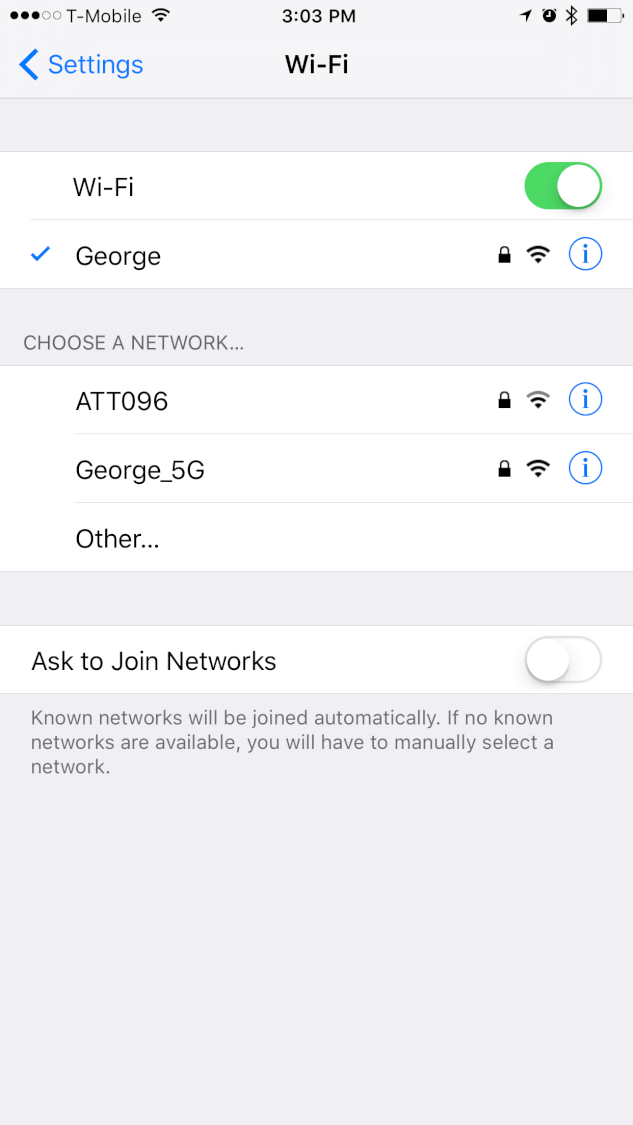 It doesn't have to be the same network, they both just have to be on.
Turn on Bluetooth on Both Devices
On your Mac, go to settings, then Bluetooth. Turn it on.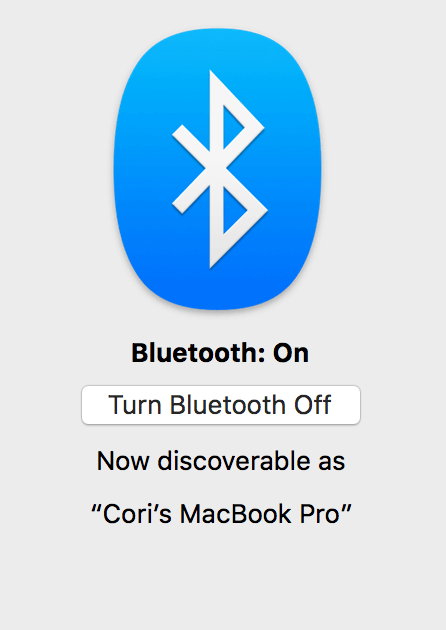 On your iPhone, go to settings, then Bluetooth. Turn it on.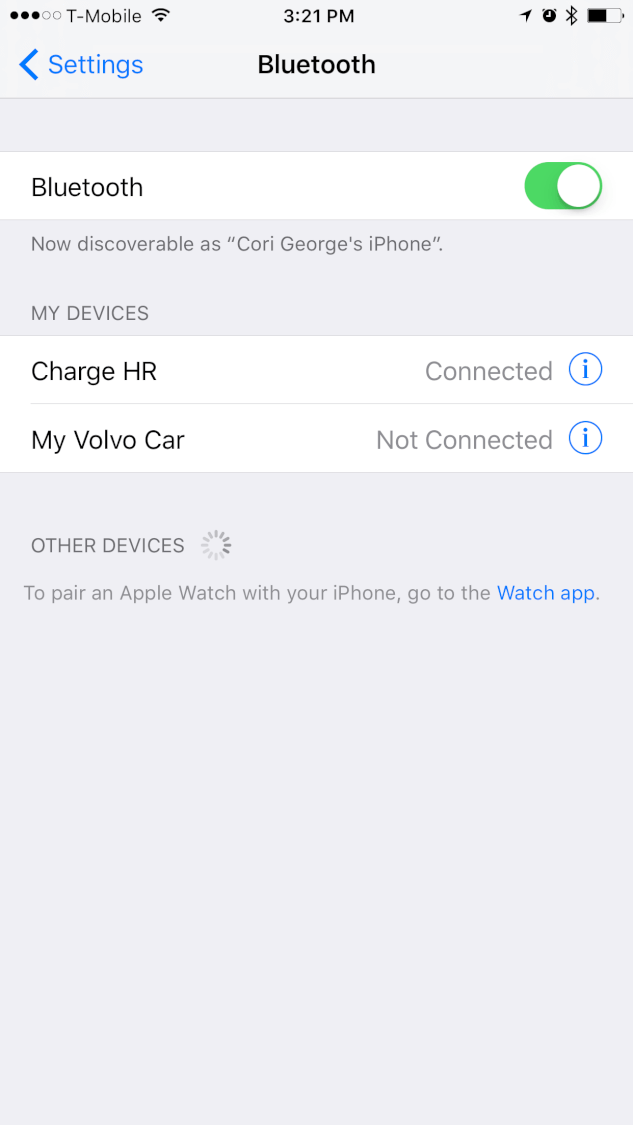 Turn on AirDrop on Both Devices
On you Mac, go to the finder and click on AirDrop in the sidebar. You can choose to share with Your Contacts or share with Everyone. I just share with my Contacts, but if you're sharing with a client or something, you can choose Everyone. If you find your two devices aren't recognizing each other, set it to Everyone and see if that helps.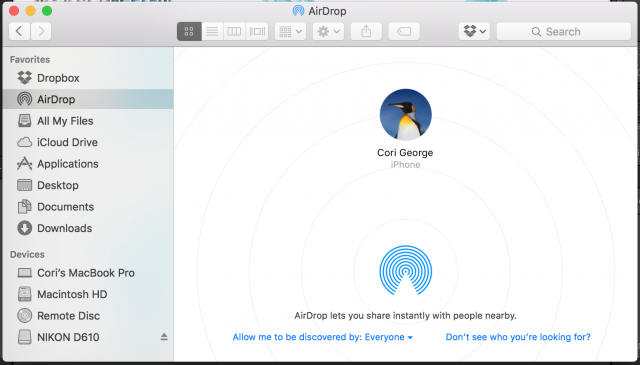 (You can see that I already had my iPhone enabled, so it "found" it.)
On your iPhone, slide up to access the bottom menu. Click AirDrop and select Contacts Only or Everyone.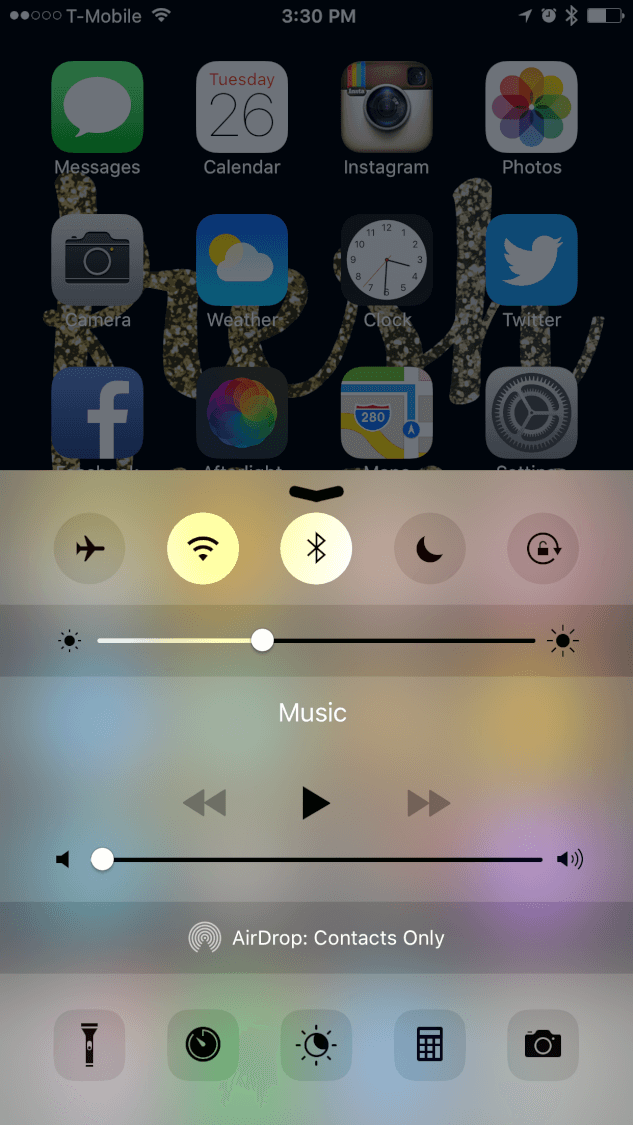 Now you can transfer files between your devices! For example, to share a photo from your iPhone to your Mac, go to Photos and select the photo you want to send and select the "send" icon at the bottom.
Click the device you want to send to (my computer is just called "Cori"). A few seconds later, your photo will show up in your downloads on your Mac! (In unrelated news, OMG my boys are so freaking cute, aren't they?)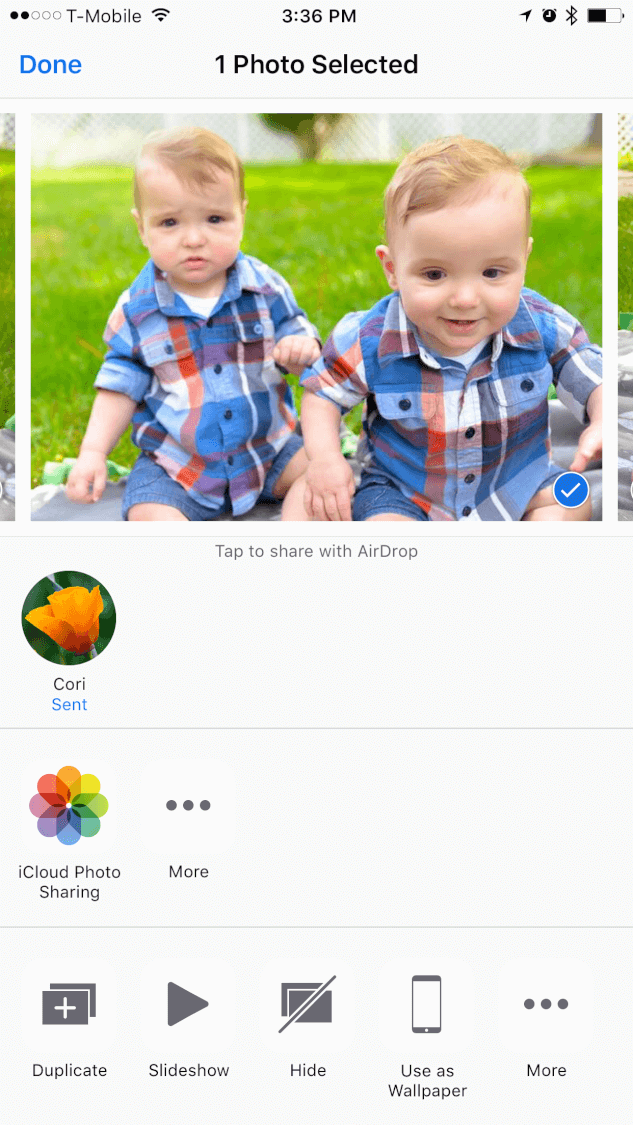 You should be able to share any file using AirDrop that has the little share symbol that looks like this:

To share from your Mac to your iPhone, open up two Finder windows. Open the AirDrop folder in one and navigate to your file in the other. Then just drag and drop! Note that your iPhone has to be unlocked for it to appear in the AirDrop window.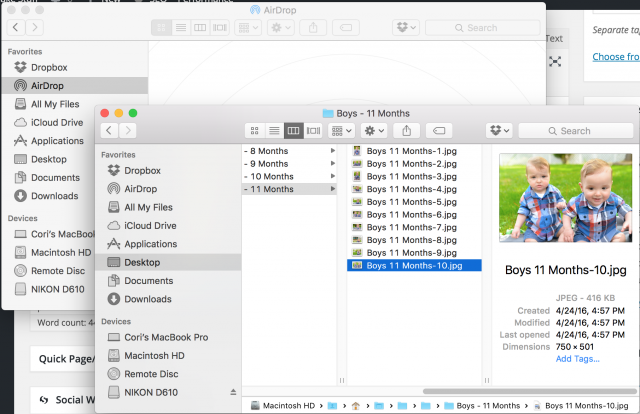 Then it will show up in your photos on your iPhone!
I know it seems a little clunky, but once you have it all set up it's pretty much set-it-and-forget-it. To make this post, in fact, I used it several times to send the phone screenshots right to my computer so I could use them in this post. Easy peasy!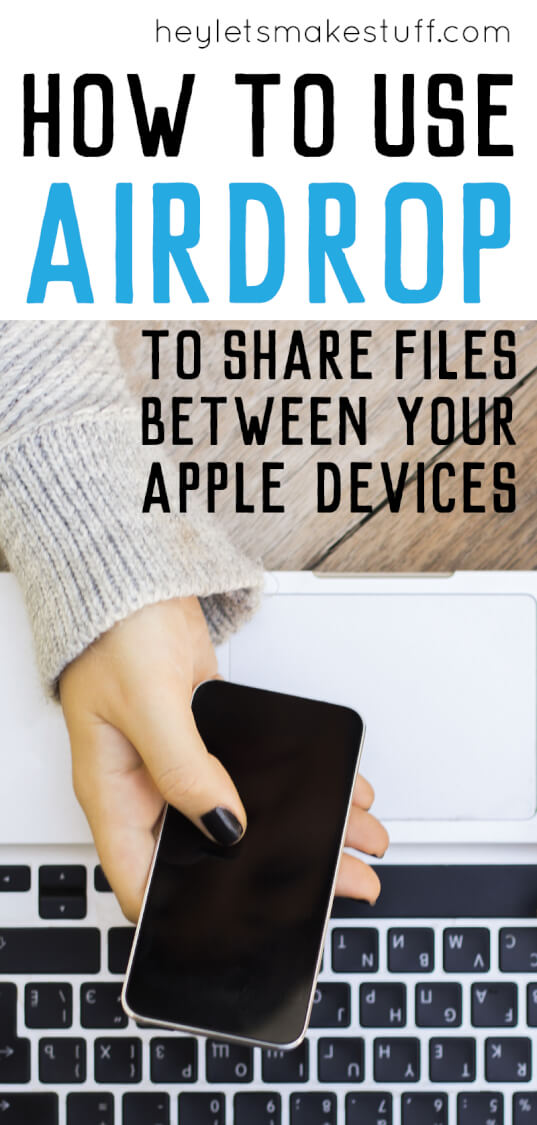 [wpp range=daily header="TODAY'S TOP TEN POSTS" limit=ten order_by=views stats_comments=0 wpp_start=<ol> stats_views=1 wpp_end=</ol>]