In less than 15 minutes, you can turn a clean, empty paint can into a fun DIY ice bucket or storage container for your next party or gathering!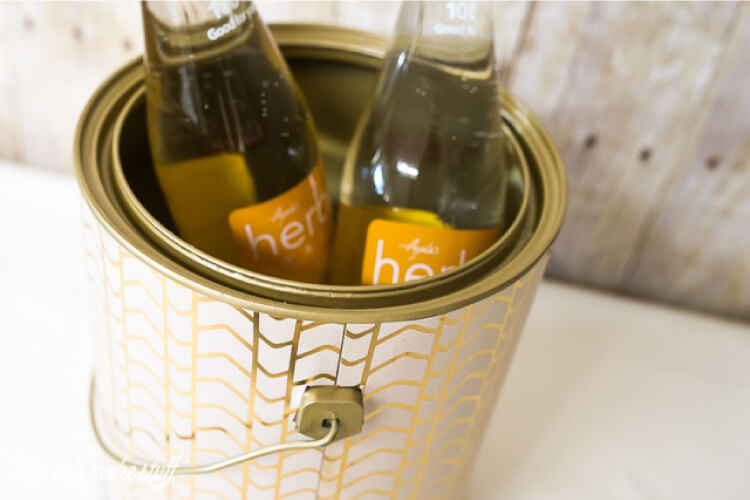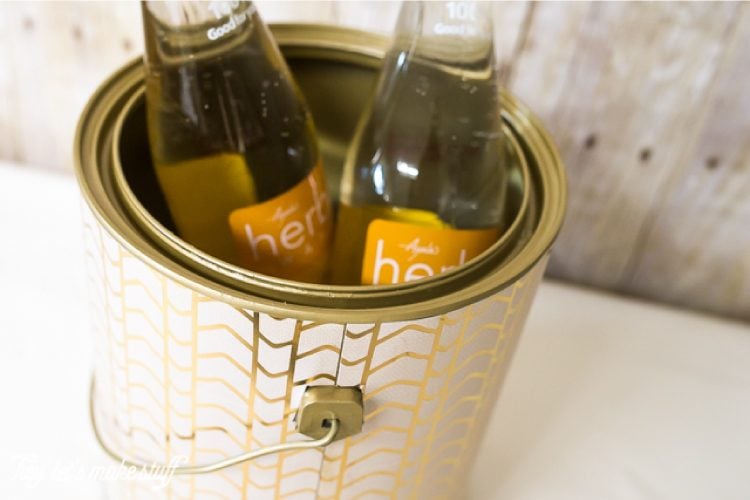 It's time for another round of Craft Lighting, a craft that can be done in less than 15 minutes! Today's theme is recycled crafts, so I decided to take one of the many (many, many) empty paint buckets I have lying around my house from our ongoing renovation and upcycle it into a totally glam DIY ice bucket!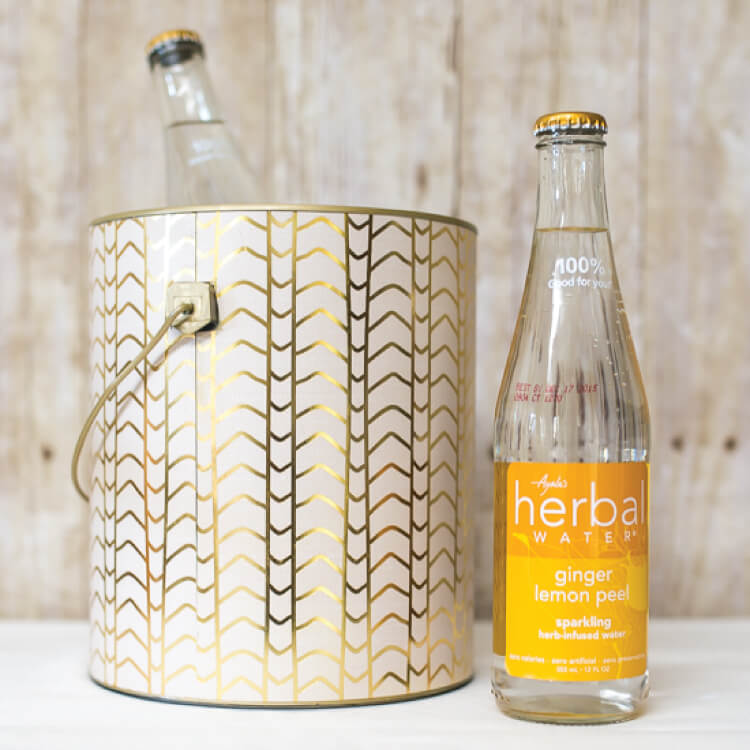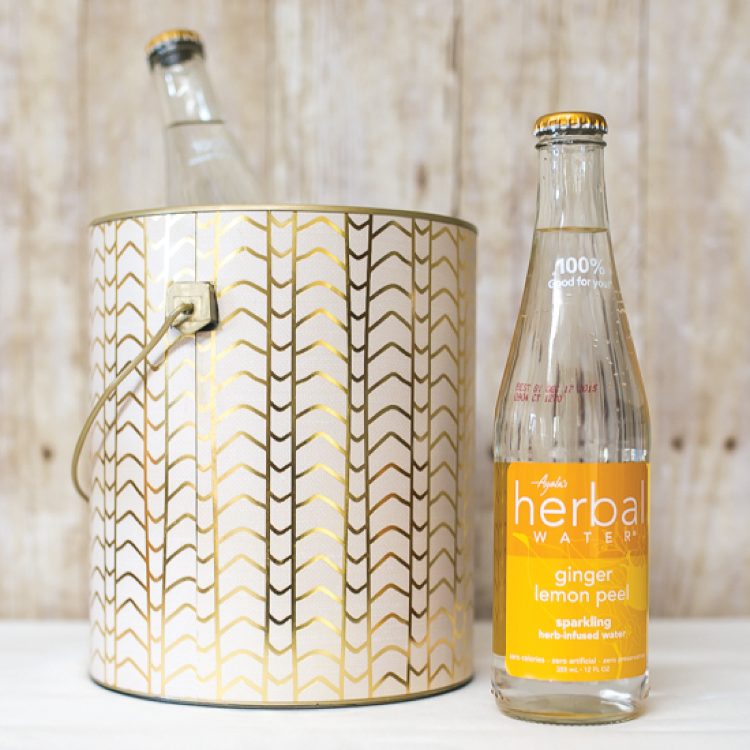 I'm not going to count the time it took me to clean out the bucket or for the paint and glue to dry, but other than that this craft took me less than 15 minutes to make! I love a good upcycle—also check out my fun DIY upcycled kaleidoscope!!
Step 1
Clean out your paint bucket. I let it soak overnight, and then I found hot water and elbow grease were the best recipe for getting it clean. Dry it out really well, including the rim.
Step 2
Spray paint the bucket gold (or whatever color you choose!). Just try to get the top rim, handle, and where the handle connects to the bucket — the rest will be covered by paper. I used Rustoleum Pure Gold, which is my go-to gold spray paint. Let it dry.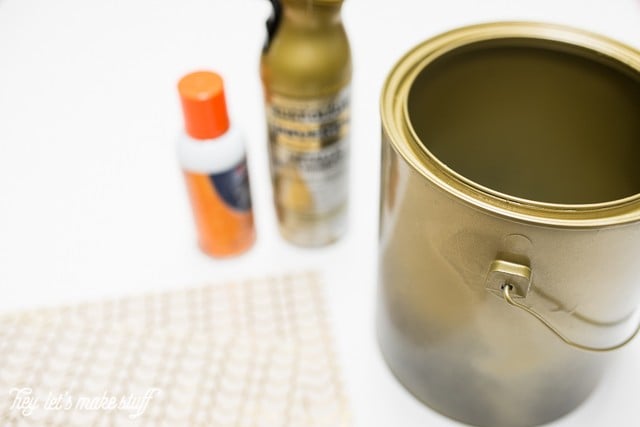 Step 3
Measure the height of your can, below the top and bottom rims and cut a strip of paper that will fit halfway around. My can was a standard paint can and my paper was 7.5″ tall and 10.5″ wide.
Cut notches for the paint can handle on each end of the paper. I wasn't too exact — this is a 15-minute craft after all.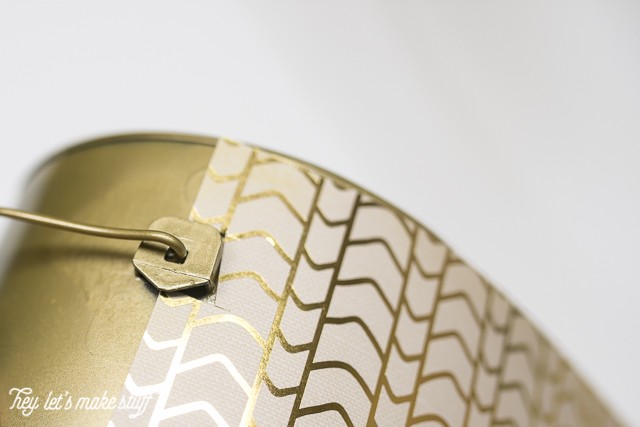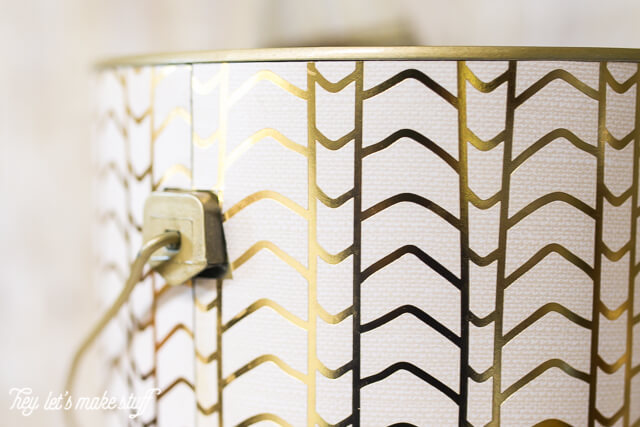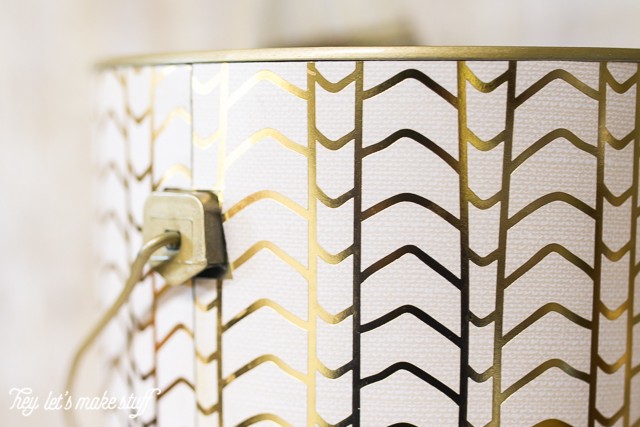 Step 4
Using spray adhesive (I love Elmer's), adhere the paper to the paint can. Make sure you spray the edges well so that they stick properly (you can also use a little craft glue to help seal down the edges).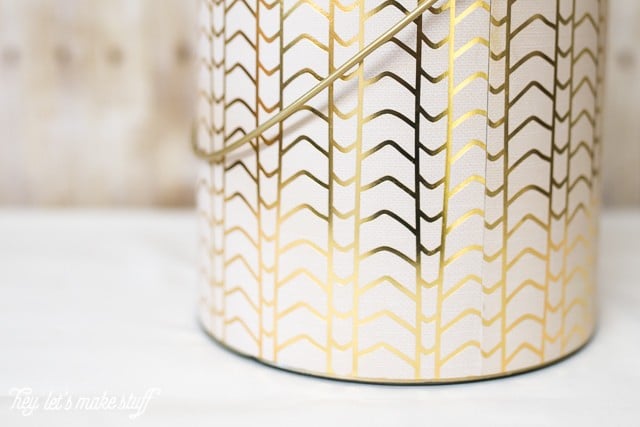 Step 5
Spray the entire thing with a clear coat to protect it, and allow to dry.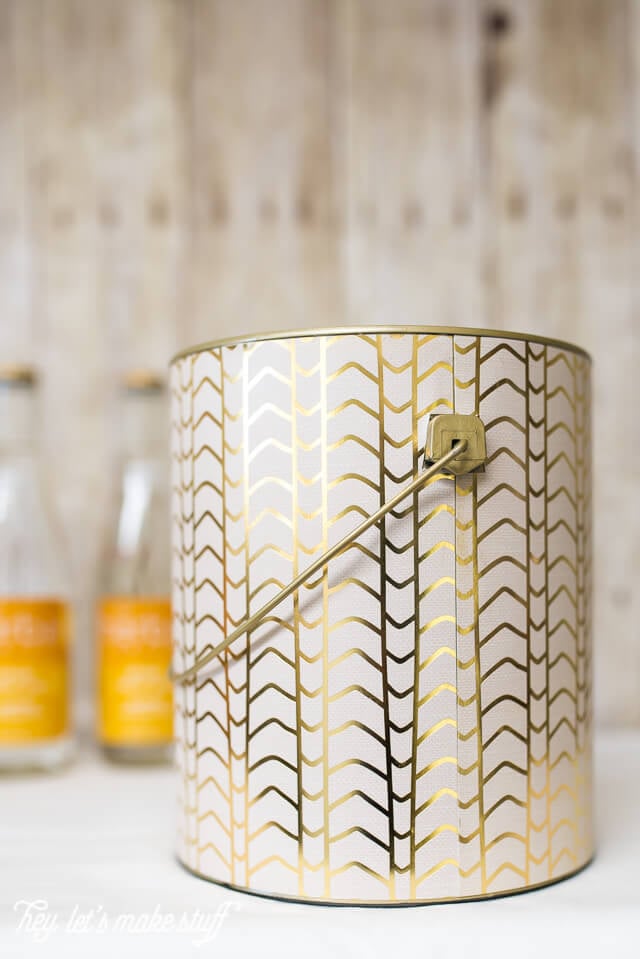 Step 6
Fill your DIY ice bucket with ice and chill your favorite drink! Since I'm pregnant and wine is on my no-list, I'm adding some ginger lemon herbal water to my ice bucket. This whole project is a double whammy — super cute and super easy!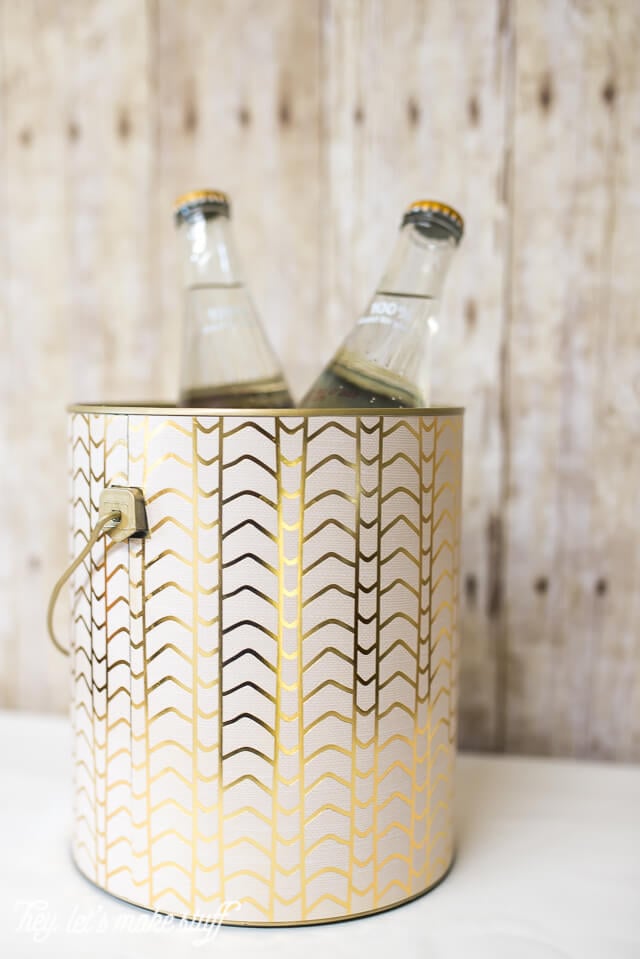 This would also make a great holder for your supplies in your craft room. I have a feeling I'll be whipping up a bunch to hold paint brushes and other tall odds and ends that end up scattered around my studio!