If you buy anything through the affiliate links in this post, I earn a small commission of the sale—with no price difference to you! This helps keep the blog up and running so we can make even more stuff!
A while back, my mom gave me a mirror that she'd had for a long time. I have no idea where it came from (it was pre-me), but she said I could do whatever I wanted with it — gotta love having a creative DIY mom!
It was a little beat up from years of moving it around. I decided to give it a makeover — time to freshen things up!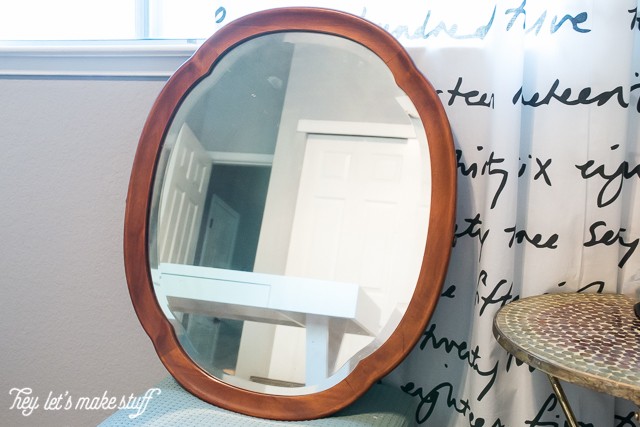 The light cherry wood is just not my style. For the mirror makeover, I considered stripping and re-staining it more of a walnut, but opted for the lazy girl's upcycle, using chalk paint. Lazy girls unite! Tomorrow. Or the day after. Whatever.
Supplies
Old mirror
Painter's tape (Frog Tape is my favorite)
Sandpaper
Folk Art chalk paint in "Seaside Villa"
Folk Art wax sealer
Bolts for hanging
1/2″ sisal rope
Decorative hook
Directions
First, I taped off the mirror itself so I wouldn't get paint on it. It was a little tough to get around those curved edges, but in most places I was able to slide the tape underneath the frame. Then I started painting!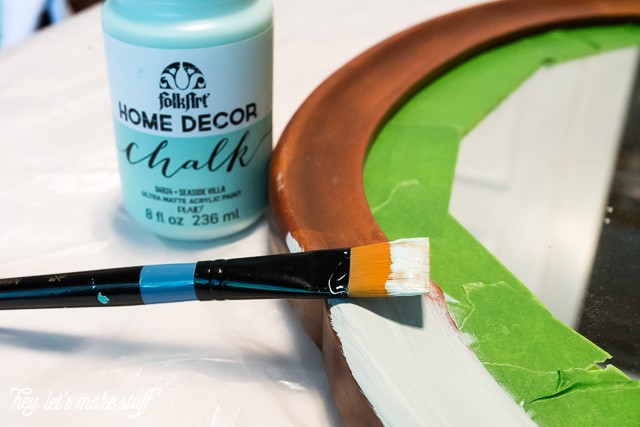 It took three coats, but I love the minty green color!
On each side of the mirror, there is a place for a bolt. Ryan deduced that it used to to hang between two support posts over a dresser. I found some bolts that were the right size, threaded them in, and used them to tie a length of rope to "hang" it from.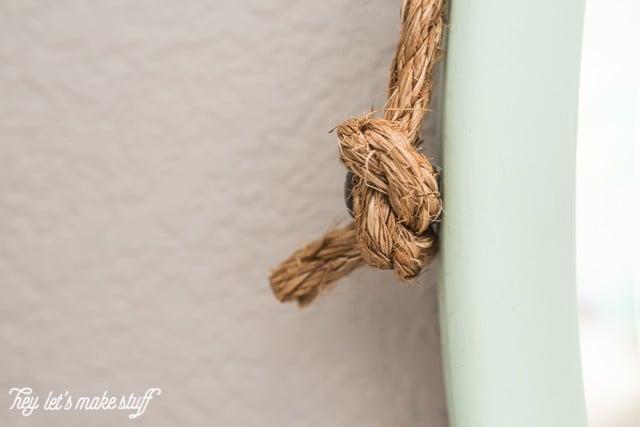 In reality, to make sure it was stable, I used the wire on the back of the mirror to hang it using a picture hanger. The rope and hook are just decorative, though I love how they look together!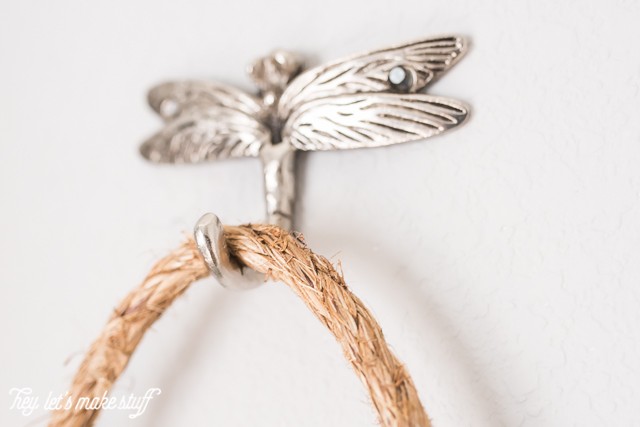 I hung it on an angled wall in my studio, near my fabric stash. It's kind of a dark corner, so it's nice to have it there to reflect the light from the window and brighten it up a bit.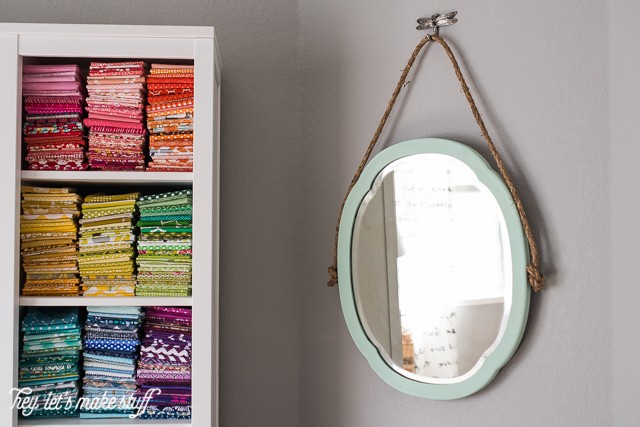 It definitely belongs in my house, the happy land of mint and teal and gray and white.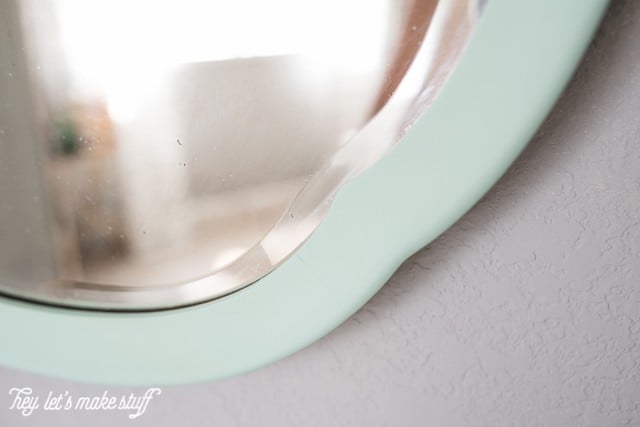 Have you done any fun upcycles lately? I'd love to see them — leave me a link in the comments!
TODAY'S TOP TEN POSTS