Last updated on April 28th, 2017 at 05:40 am
Is buying a mattress online for just $600 actually worth it? Here is Tuft & Needle mattress review, sixty days in.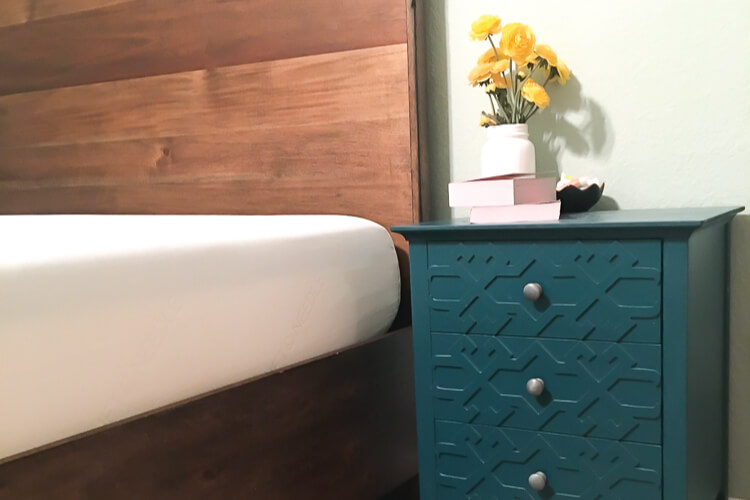 We recently decided to put on our grown-up pants and buy a new mattress. We've been sleeping on Ryan's old mattress from before we were married, and the best words to describe it would be "lumpy" and "saggy" and "denty" and "ditchy." Yes, I had to make up words to describe it. My back and hips have bothered me since we had the babies, and I really wanted something more supportive.
So we did some research and decided to try out a Tuft & Needle mattress. Tuft & Needle is a mail order mattress that's delivered straight to your door. They just have one type of foam mattress, in six sizes that range from $350 and $750. You can sleep on it for 100 nights to try it out, and it has a 10-year warranty. Sounds great, right?
We read a lot of really great reviews, but a close family member got one and didn't love it (he got his money back and went with a traditional inner-spring mattress). So we weren't sure what to expect.
We ordered our queen size mattress and a few days later a box was sitting on our porch!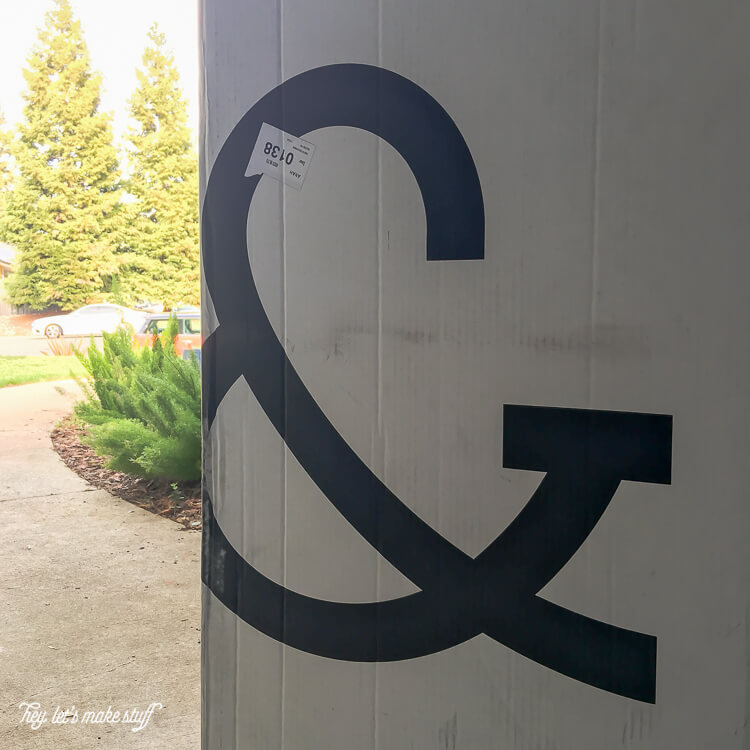 Ryan and I decided to video tape our unboxing, since it comes vacuum packed and unrolling it is part of the fun. Of course, I didn't realize that my camera card was almost full, so I got approximately six seconds of video before it stopped recording. *high fives self*
Anyway, we had it set up in just a few minutes on our slat-frame bed. When we went to bed that night, we both agreed it was VERY different than our old bed. Because we'd been sleeping on a sagging mattress, the first few nights I felt like I was sleeping on a hill—like my head and feet were lower than my midsection. Thankfully, this feeling went away after a few nights and the bed felt flat again.
It's definitely a more supportive mattress — if you're used to a pillow top you may find it oddly flat. I used to love fluffy beds, but as I've gotten older and had babies, I've come to love a more supportive mattress, and that Tuft & Needle gives me just that. You could always throw a pillow-top on it if you want a softer bed.
One of my favorite things about our Tuft & Needle mattress is how cool I sleep now. Having babies made me a HOT sleeper. I wouldn't say that I'm back to normal, but I am much cooler than I was on our old mattress. I don't find myself throwing off the blankets in the middle of the night nearly as often. Ryan hasn't mentioned the word "radioactive" recently. I spent a few nights on a memory foam mattress a while back and was roasting. So it's nice that the Tuft & Needle foam is designed to keep you cool. Hot Cori appreciates that.
I asked Ryan what his favorite thing about our Tuft & Needle is, and he said that he likes that he doesn't wake me up if he goes to bed later than I do—the motion transfer of the mattress is very low. And he likes that once he is lying down, he is immediately relaxed and comfortable and he falls asleep much more quickly.
Come to think of it, I like those reasons as well.
I think the biggest compliment that I can give our Tuft & Needle is that I don't actually think about our mattress much anymore. Before, I would think about how uncomfortable I was and how much I wanted a new mattress. I'd toss and turn and try and get cozy.
Now I don't think about it at all. I just go to sleep.



[wpp range=daily header="TODAY'S TOP TEN POSTS" limit=ten order_by=views stats_comments=0 wpp_start=<ol> stats_views=1 wpp_end=</ol>]