Last updated on February 12th, 2019 at 10:54 am
Chocolate Tim Tam Cheesecake is the perfect decadent treat for celebrating Australia Day! This is an easy cheesecake to put together, ringed with original Tim Tam cookies and topped with sweet homemade whipped cream.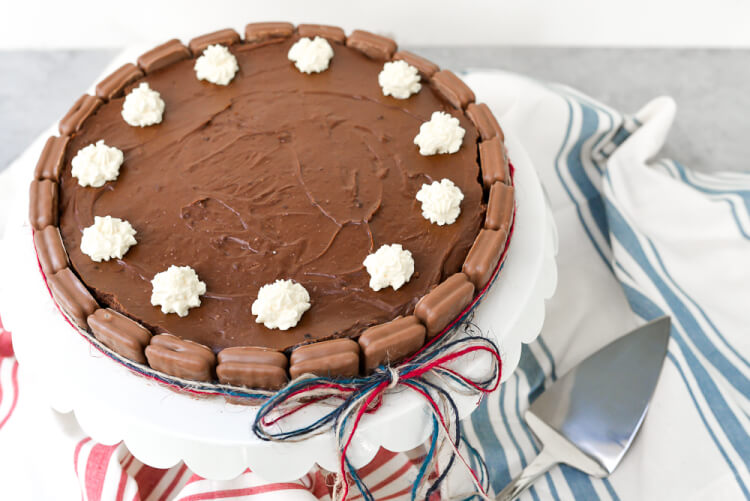 This post is sponsored by World Market and contains affiliate links. Thank you for supporting the amazing brands that support Hey, Let's Make Stuff!
Like most people who love to travel, I have a country bucket list. Sitting atop that long, long list is Australia. I've wanted to go to Australia for as long as I can remember. The closest I've been in New Zealand (which I totally loved) but there's so much I want to see and do in Australia.
Recently, Ryan's best friend Jonny married an Aussie, a lovely witty girl named Julia. I've loved learning more about Australia from her, and someday I hope we can take a trip to Australia to visit!
In the meantime, I talked with Julia and learned more about Australia Day. It's celebrated on January 26 and marks the day that the first British ships arrived in Australia.
Much like Columbus Day here in the US, there's been a bigger movement in Australia to not just celebrate the arrival of the colonists, but celebrate the indigenous people as well, which I think is great.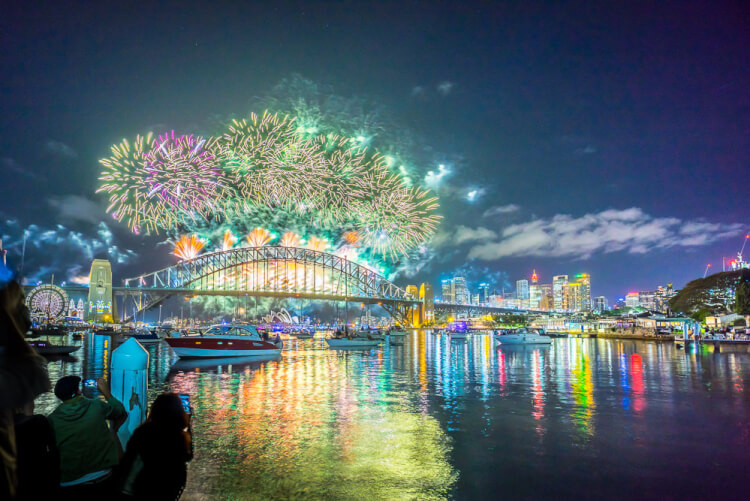 While we're up here freezing our tails off in the US, January is one of Australia's warmest months. Julia told me that Australians celebrate Australia Day much like we celebrate the Fourth of July — parties, barbecues, Australian food, swimming, and fireworks. It's a time to gather with friends and have a good old time!
She shared with me her favorite cheesecake recipe (Aussies apparently love their cheesecake), surrounded by crunchy Australian Tim Tam cookies and tied with blue, red, and white flax cord. Perfect for bringing to an Australia Day party!
I will admit — cheesecake isn't my go-to dessert. But holy moly, this is delicious. Rich, creamy chocolatey cheesecake with crunchy Tim Tam cookies around the outside and little piped bits of whipped cream on top. It gave me an appreciation for cheesecake that I'd never had before!
I paired it with a red blend Australian wine and had to keep myself from eating the entire cake.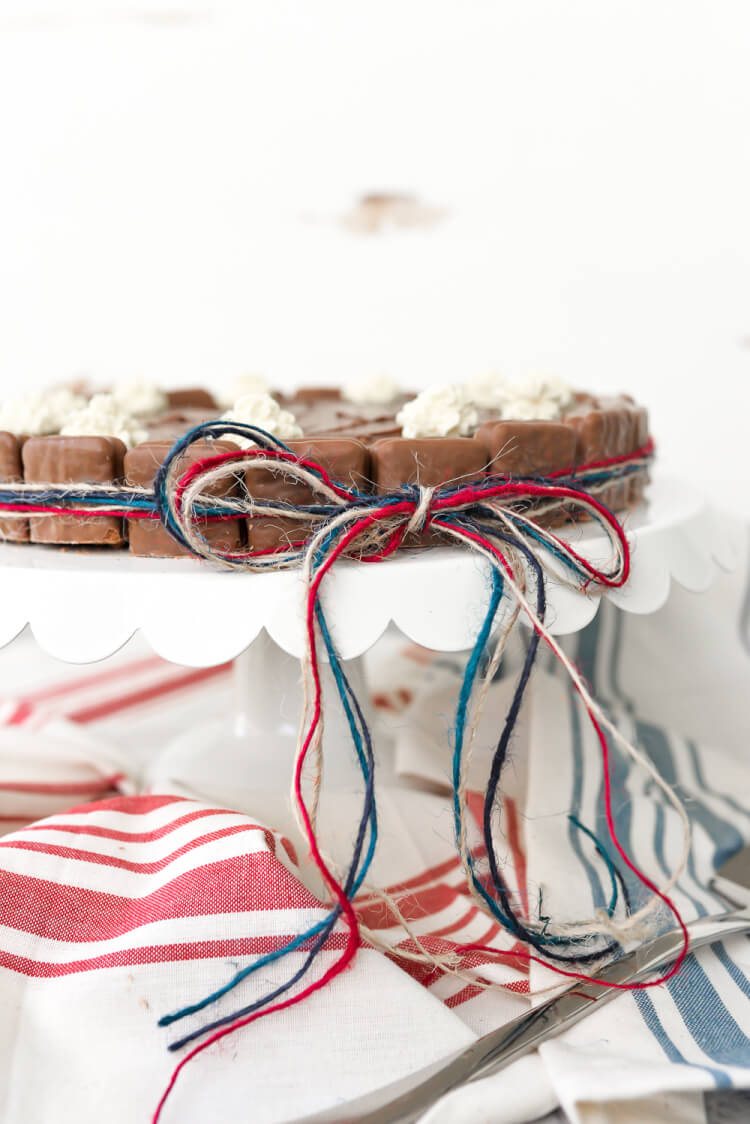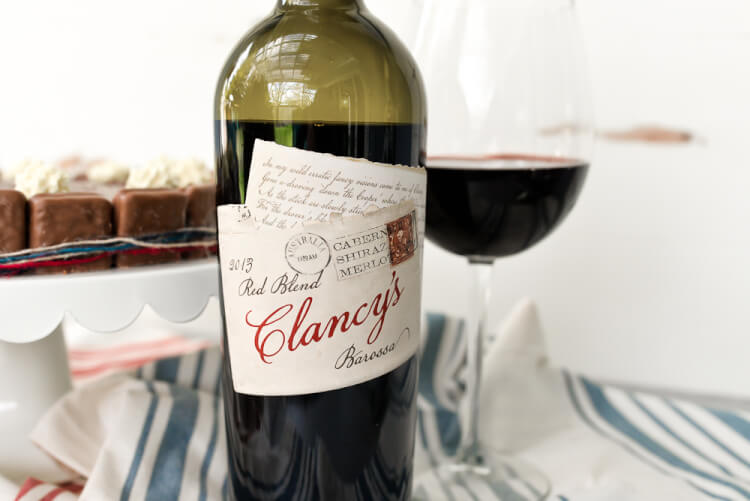 Let's make a Tim Tam Cheesecake!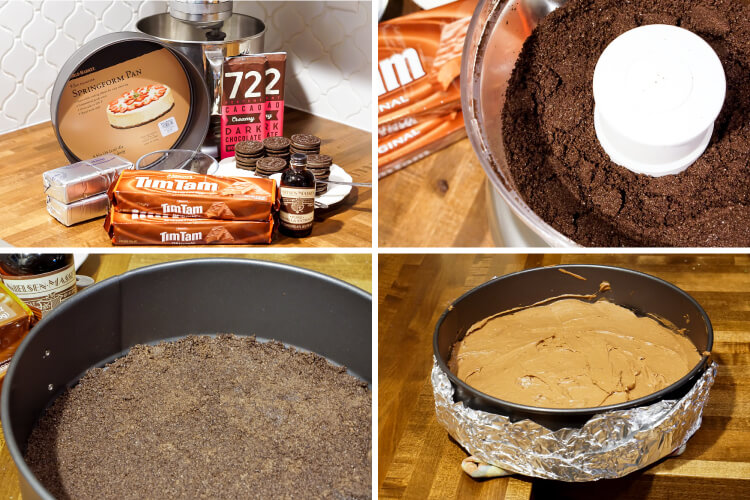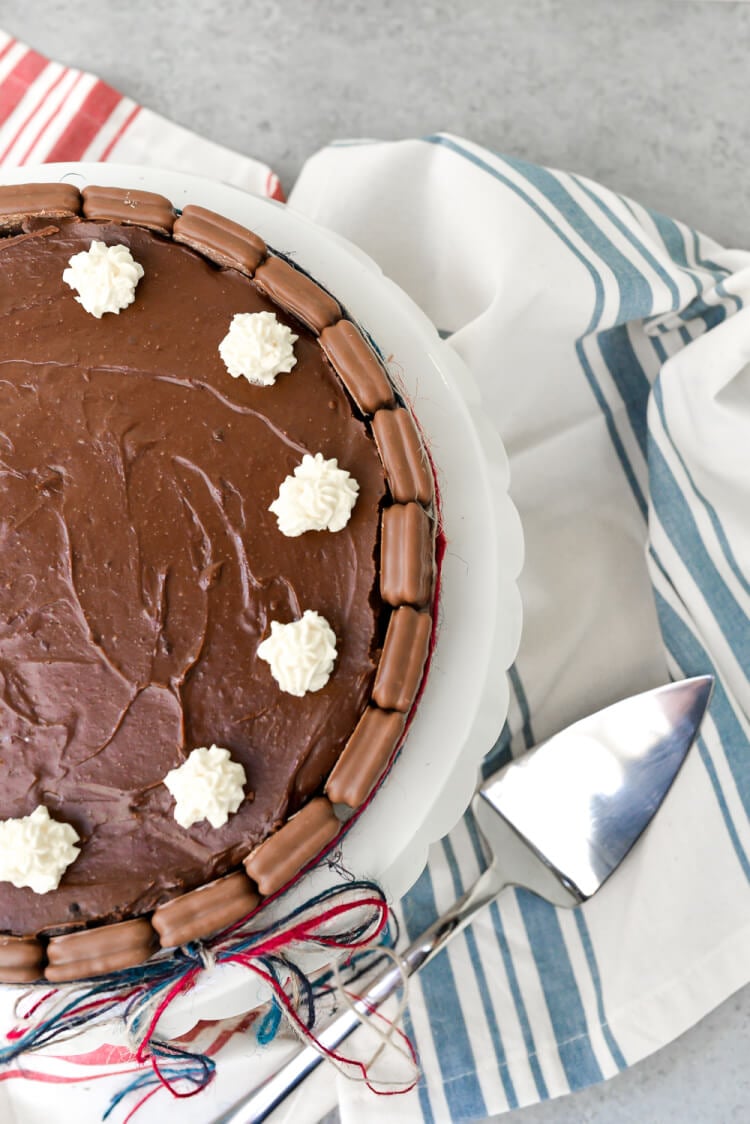 (The recipe for the whipped cream is from my friend Rebecca of Sugar & Soul. I blame her for me eating whipped cream straight out of a piping bag!)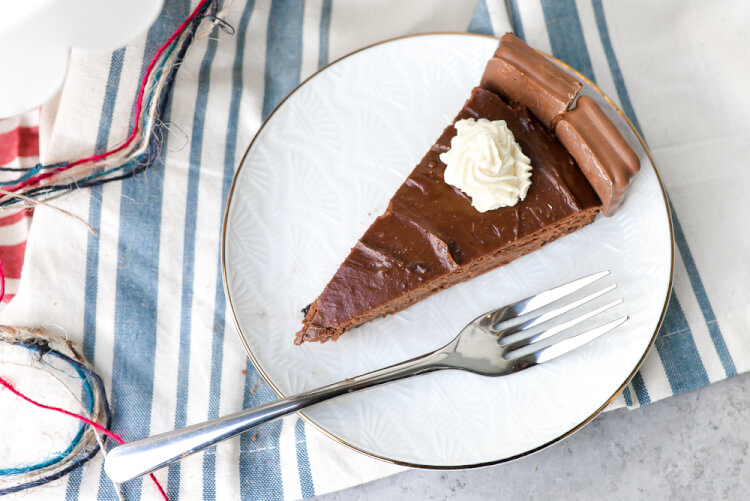 Happy Australia Day! Hope you find this Tim Tam Cheesecake recipe delicious for your Australia Day celebration.
Shop this Post
[show_shopthepost_widget id="2342164″]

Other Delicious Desserts