Last updated on May 1st, 2017 at 11:02 am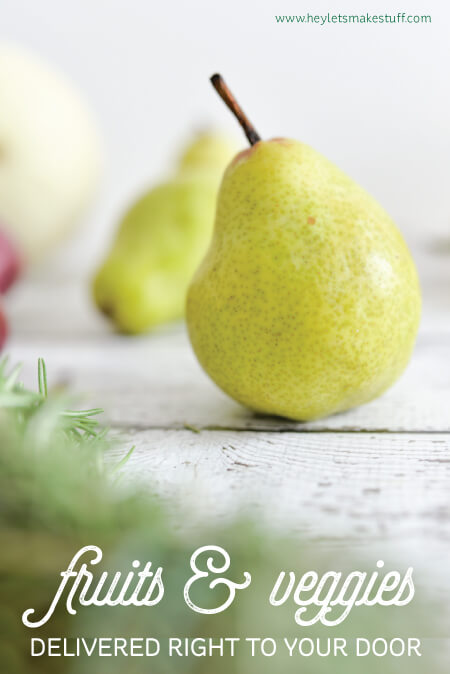 This post is sponsored by Farm Fresh to You as part of the Mom it Forward Network.
When we first brought our twins home, we had two primary ways we ate. First, we had people bringing us meals, and second, we ate the freezer meals I'd made before the boys were born. Both were wonderful, but often our meals were lacking in fresh fruits and veggies, and it was very difficult for us to get to the store to pick some up with two brand new babies. We ate so much pasta and meat in those early days — all tasty, but Ryan and I sorely missed our healthy diet of a lot of fruits and veggies.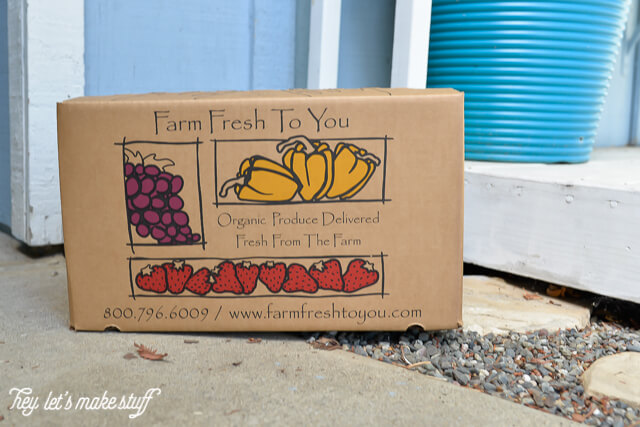 These days, we're still eating a lot of freezer meals, and while I do get to the store every once in a while, it's still hard to make sure I have fresh fruit and vegetables on hand for us. So I signed up for Farm Fresh to You, our local CSA (community supported agriculture). Each week, a box of fresh, seasonal produce shows up on our doorstep. It's absolutely the perfect solution for our busy lives as new parents! Plus it helps me save money because I'm not buying a bunch of stuff that's not on my list. (I'm talking to you, ice cream. You always seem to jump in my basket.)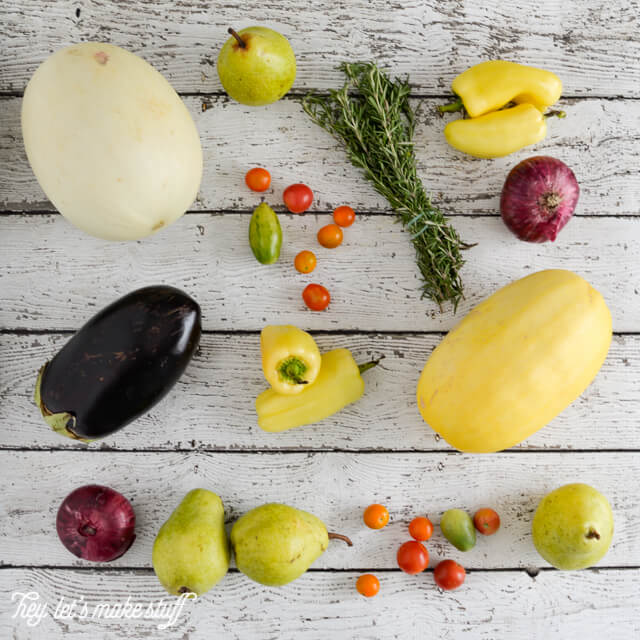 There are a number of options with Farm Fresh to You — like all fruits or the "no cooking" box — but I like getting the seasonal box. There's always things in there I have rarely cooked with, so I get to be creative. You can also customize your box, so you never get anything you don't like. For me? Cilantro is a no go, but seriously, give me all the pears ever. All of them.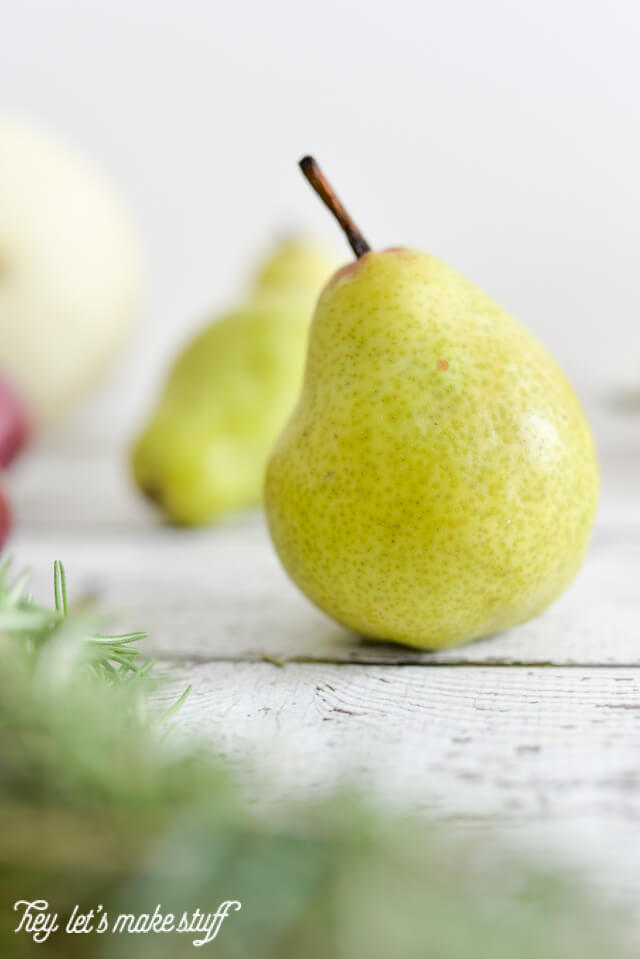 This week, we got these beautiful yellow gypsy peppers, which I'll roast. Here's how to do it:
Preheat your broiler and slice the peppers in half, de-seeding them and removing the membranes. Place them skin-side up on a baking sheet and put them under the broiler. Once they start to blacken and blister, remove from the broiler. Put them in a paper bag for 15 minutes, and then pull them out and peel them — the skin should come right off.
They'll make a great side to the greek chicken I have in the freezer.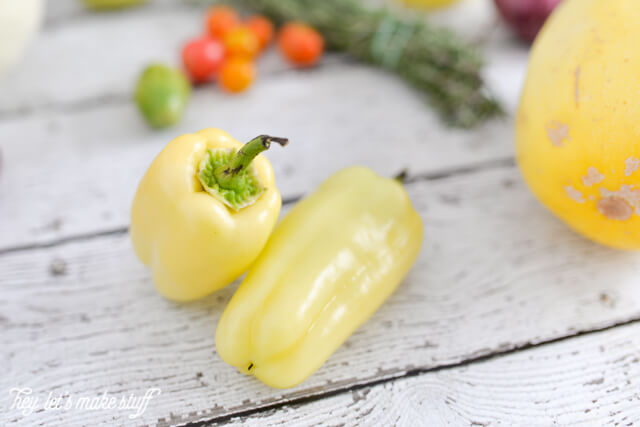 And that spaghetti squash will be perfect under my Best Meat Sauce Ever. I'll probably dry the rosemary for future recipes, and the cherry tomatoes are already gone — they made a delicious snack just on their own!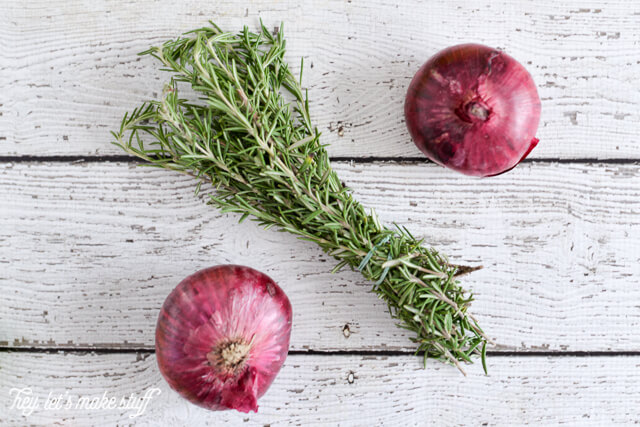 And even cooler, Farm Fresh to You now has more than just produce. You can add local, farm-fresh eggs, olive oil, flowers, and all sorts of other items. And did I mention it comes right to your doorstep? If you live within their delivery area in California, definitely check it out. And if you decide to sign up, use my referral code: CZRI4314. You'll get a $25 credit toward your first box!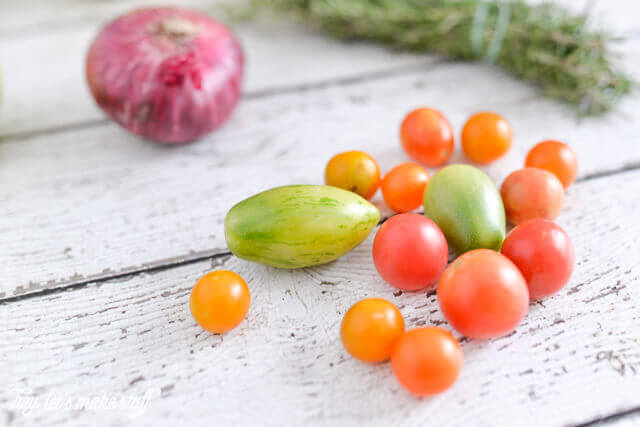 [wpp range=daily header="TODAY'S TOP TEN POSTS" limit=ten order_by=views stats_comments=0 wpp_start=<ol> stats_views=1 wpp_end=</ol>]