Looking to rebrand or redesign your blog? This book lays out a roadmap for you to follow, making sure you'll end up with a brand you'll love for years to come!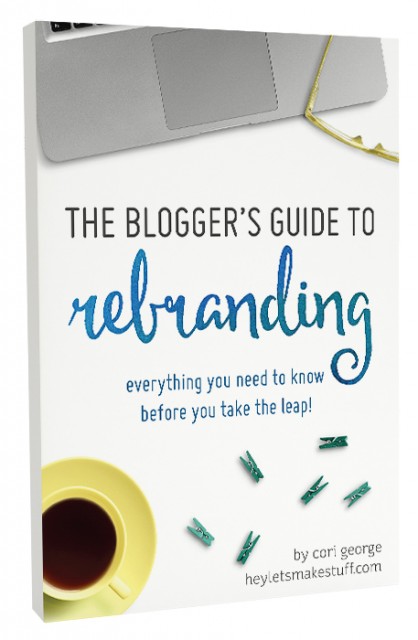 You can now order The Blogger's Guide to Rebranding!
NOTE: If you have reached this page via another blog post of mine about rebranding, all of the content of those posts is expanded and contained within this book!
Ever since I rebranded at the beginning of the year, I've been working on writing, editing, designing, and getting my ebook ready to launch. And today is the day!
If you're a blogger who's considering a name change or redesign, this is the book for you. Maybe you feel like your visual style is all over the place, that your blog's name doesn't represent what you do, or that your blog is just not you. You want to make a change, but you're not sure where to start.
Rebranding the right way can lead to growth, more brand partnerships, increased revenue, better focus, and improved readership and engagement.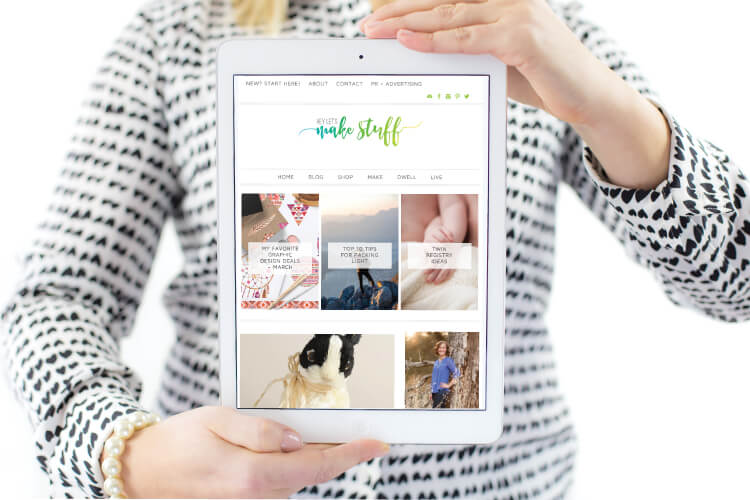 But rebranding can be overwhelming. Social media, redirects, analytics, design and coding—there's so much to do and often it's technical.
This comprehensive 78-page PDF ebook lays out the process clearly so you can rebrand with confidence. You'll walk away with actionable steps to rebrand your blog, from start to finish.
Cori's book gave me the confidence I needed to take the plunge and hire a designer to start the rebranding process. From tips on how to work with a designer to an amazing checklist of everything you need to rebrand, this book answered all of the rebranding questions I had and plenty that I didn't even know I had. Cori's conversational and straightforward writing throughout the book makes it seem like you don't just have a book you're reading, you have a friend guiding you throughout the process. It's like being able to ask someone older and wiser what mistakes they made so that you can avoid them yourself. Seriously a goldmine and a must-read for anyone even considering a rebrand. —Britni Vigil, Play Party Plan
Want to learn more? Visit the website I created just for the book — you'll find specific topics the book covers, as well as more testimonials from bloggers who have found the book helpful. If you have any questions, I'd be happy to answer them in the comments.
Now go forth and rebrand!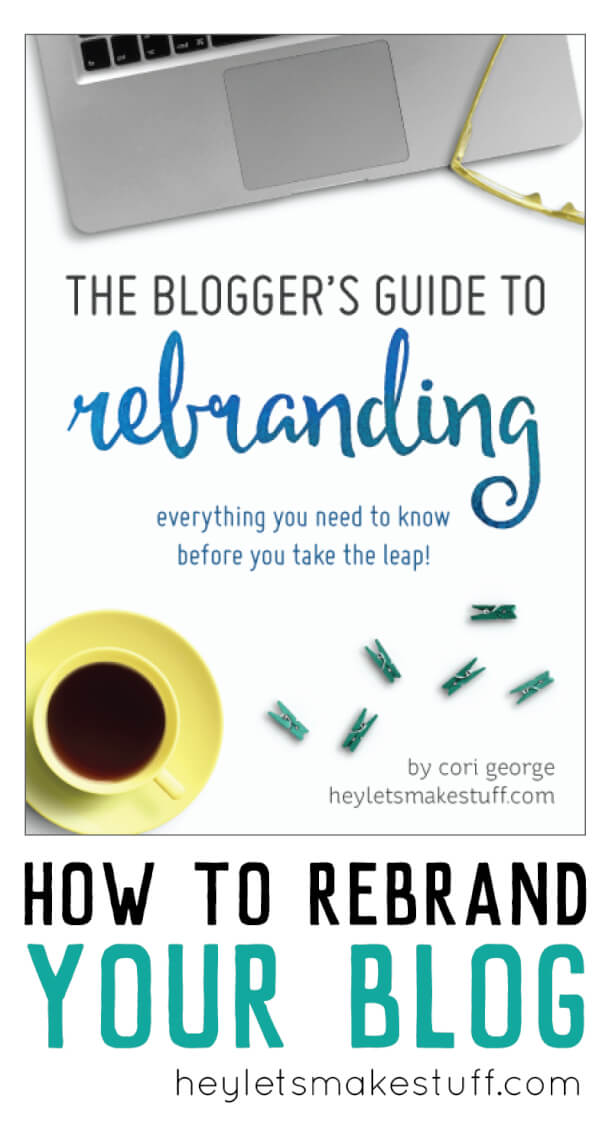 Blogging Tech Tips