Last updated on December 7th, 2017 at 12:59 pm
Terracotta is making a comeback! After years of cooler whites and grays, the earthy warmth of terracotta decor is popping up all over the design world.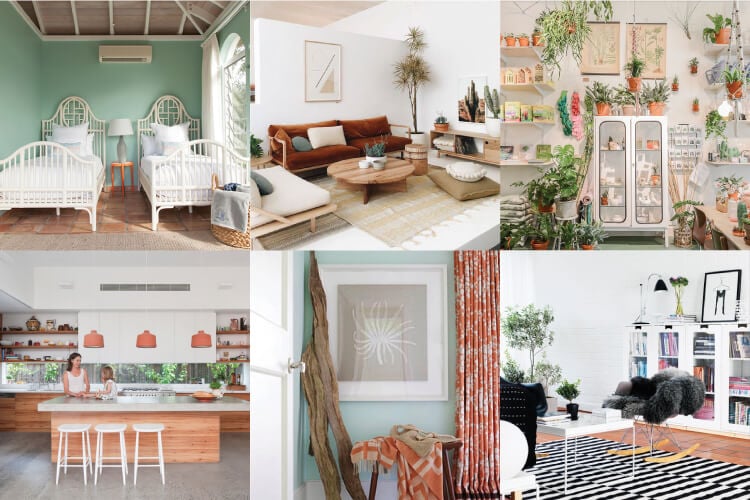 I will admit — I am totally on the cool color bandwagon and have been for many years. When people were still decorating their homes in the warm Tuscan colors of the mid-2000s, I was rocking the teal and gray and I'm still loving it.
But lately, I think we're all leaning too far into the white and gray — things are starting to look stark and not at all warm. That doesn't mean you have to go full on warm colors again, but adding in the warmth of a terracotta floor, backsplash, or decor piece can really do a lot to make a room not feel so sterile. Terracotta means "baked earth" and I love seeing it incorporated into today's modern design.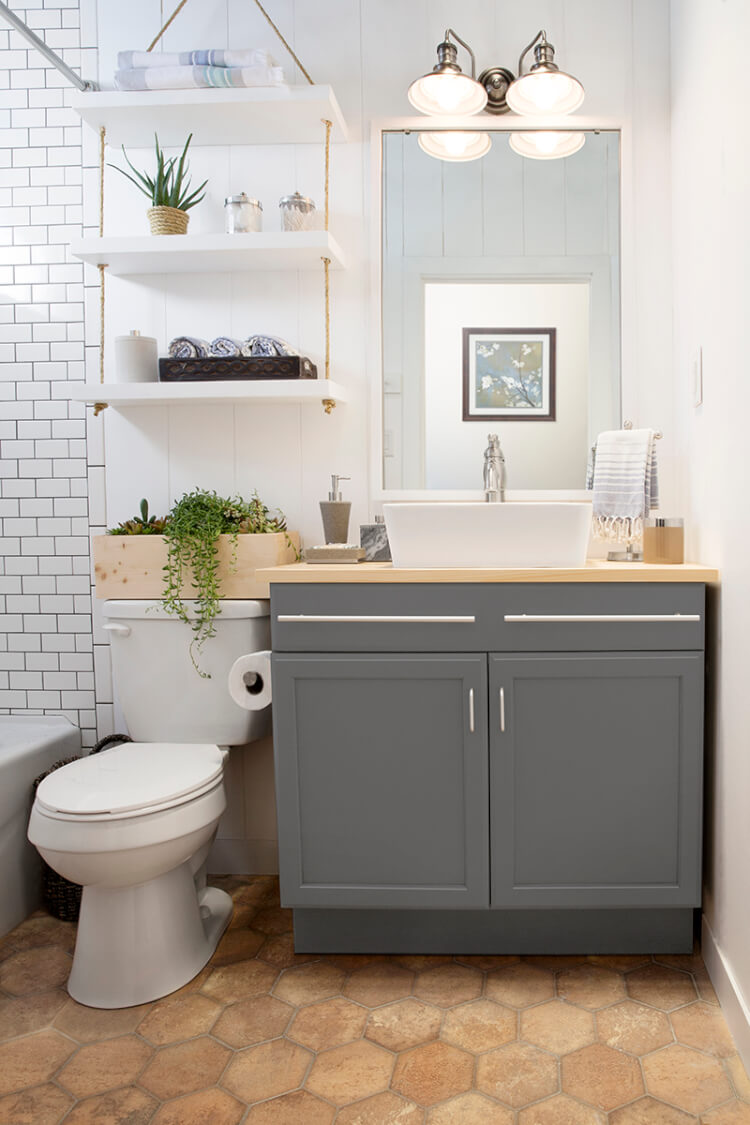 Let's start with this $1000 budget bathroom makeover from Amber Interior Design. The warm floor was actually there before the renovation, but Amber decided to keep it because it really warmed up the cooler tones within the space and kept that rustic industrial look they were going for. The hexagon shape is very trendy, too.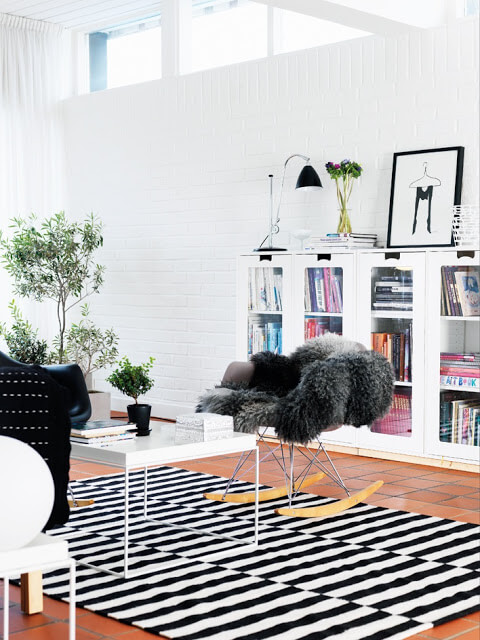 I was surprised to see this classic terracotta tile in this very hip and modern apartment in Sweden featured on La Maison d'Anna G. But the floor does so much to warm up the space for the family that lives there and I think it's a great contrast against all the black and white. By the way, I have a similar rug and I. Love. It.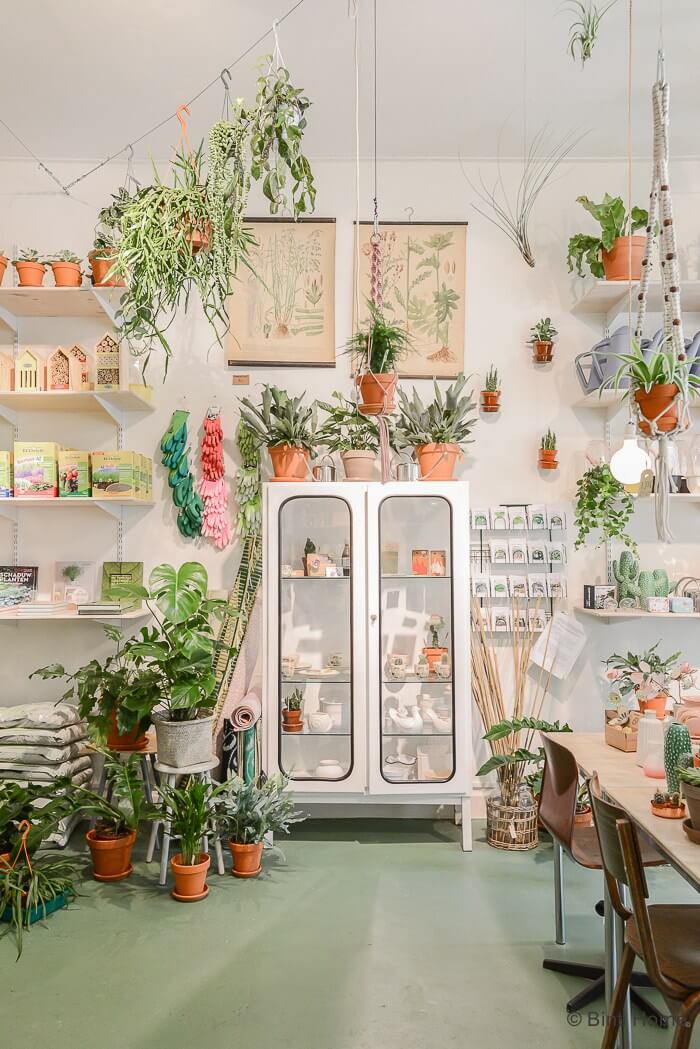 If the idea of doing a whole surface in terracotta is a little daunting, try incorporating it other ways. This is actually a fun store in Amsterdam captured by Bitni Home Blog, but I love that it shows how terracotta pots can warm up a space (along with greenery — always great for bringing life into any home!). Even better, terra cotta pots are cheap. I'm really quite taken with this modern shape.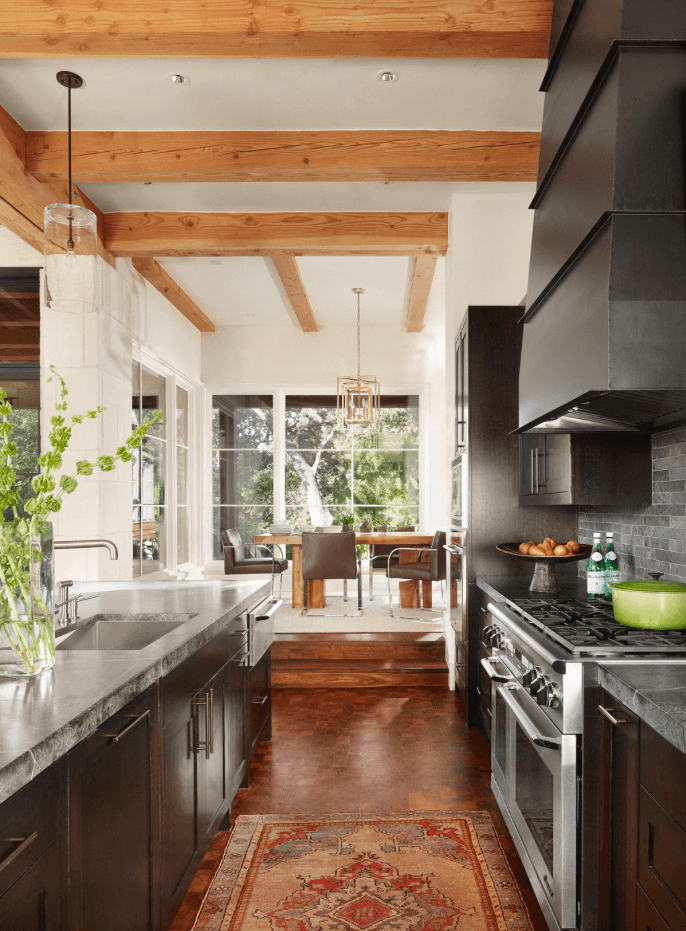 Terracotta floors can also work with a darker, more masculine modern style. The smaller brick terracotta tiles bring so my depth to this gorgeous kitchen by Mark Ashby Design. Also loving the table and light fixture — a nice pairing of heavy and light materials.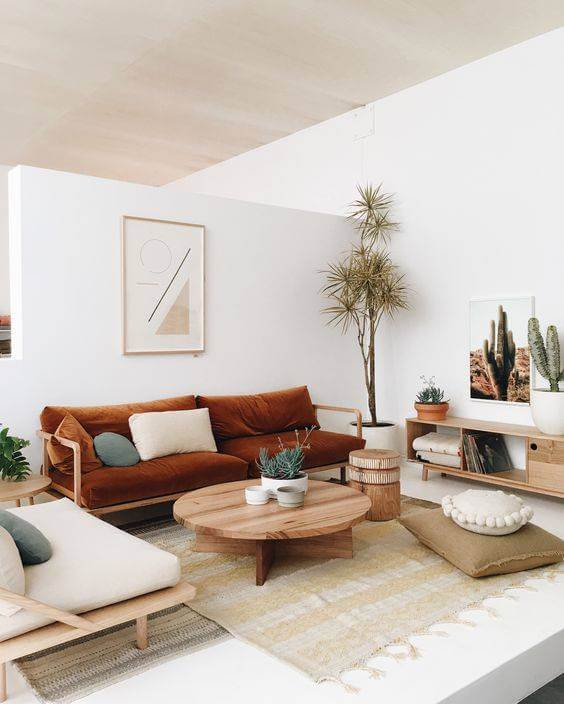 Domino Magazine featured We Are Pampa's earthy, slightly-boho living room. Everything is light and bright and natural except for the terracotta-colored sofa, which grounds the space and makes it cozy. That coffee table is everything perfect as well.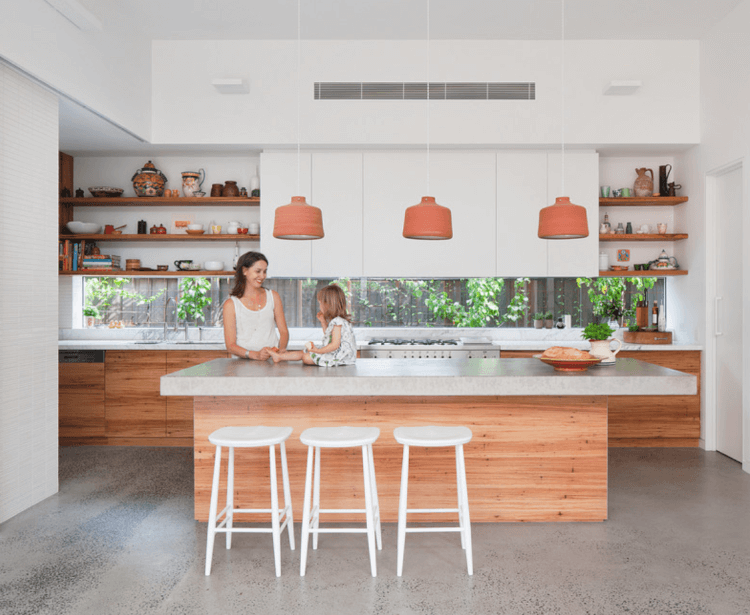 Copper light fixtures have been really trendy the last few years, with good reason — they can be warmer and more inviting than their nickel and chrome counterparts. But if you want to bring even more of that feeling of hospitality into your home, b g architecture has a great solution with these terracotta pendants.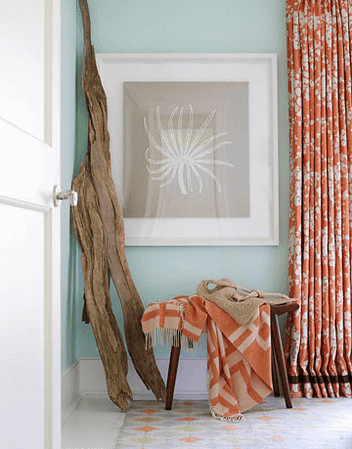 Another way to incorporate the terracotta color in your home is to pair it against its opposite on the color wheel. These curtains and blanket absolutely pop off the aqua wall of this room featured on Houzz.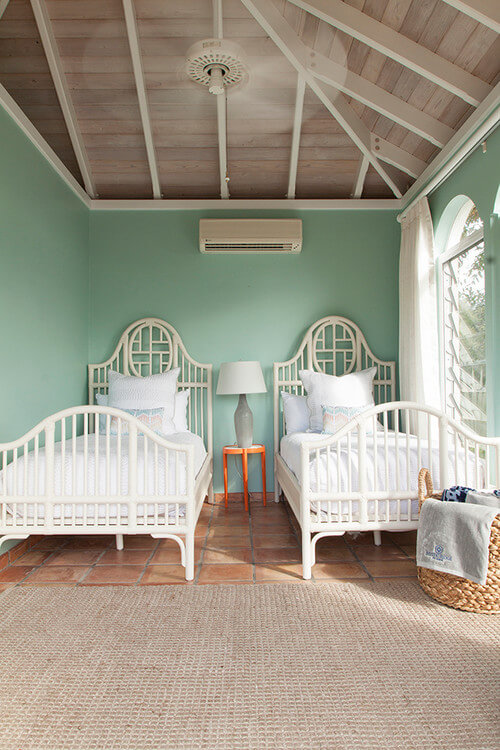 Mimi and Hill also contrasts terracotta and mint in this relaxing beach house bedroom. I love how the white beds pop against the floor and that ceiling is absolutely perfection!
So tell me — do you think that the days of the stark white and gray homes are on their way out? What's your favorite way of bringing warmth into your home?

Additional Color Inspiration