Last updated on February 28th, 2018 at 08:00 pm
Need decluttering ideas? Here are 10 things you can throw away or donate RIGHT NOW. The fewer things you have to put away and organize, the easier it will be!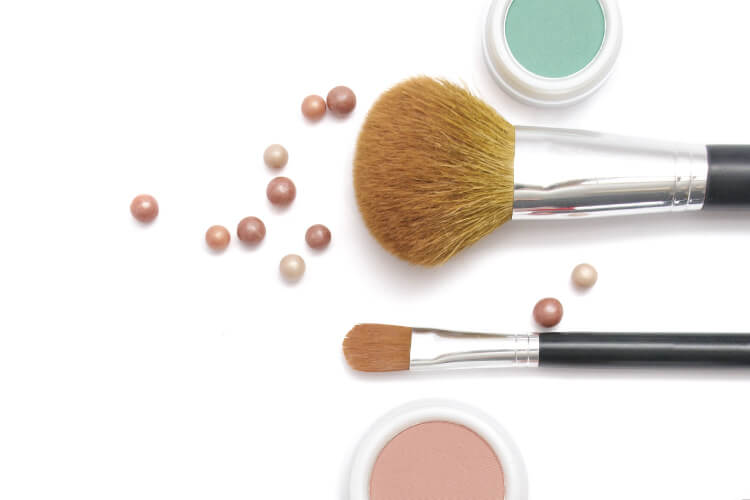 Feel like you're drowning in your clutter? I used to feel that way. But I've started throwing away or donating a bunch of things I used to keep around. None of these things bring me joy, so why do I keep them around?
Just getting rid of these ten things has made a tremendous difference in the amount of stuff that's taking up space in my home.
Now it's your turn. Here are ten things to get rid of TODAY that will help get you started.
1. Pens and Pencils
We all have cups or drawers with oddball pens and pencils. Collect them all in one place, write a sentence with each, and only keep a couple you enjoy using. Keep those in one location in your house and ditch the others. My favorites are Pilot G2s—they're pretty much all I write with.
2. Magazines
I don't know of anyone who actually goes through those stacks of old magazines that pile up on our shelves. Instead, when you're reading one the first time, tear out the article or two you find important. Even better, locate the article online and bookmark it and recycle the magazine once you're finished.
3. Freebies and Tchotchkes
Free restaurant cups, key chains, little tape measures, teeny tiny Rubik's Cubes. Do you need these cheap things cluttering up your surfaces and drawers? No.
4. Cards and Invitations
This one is hard if you're sentimental, but I'd suggest getting rid of most, if not all, of the cards people have sent you over the years. Even those beautiful wedding invitations. They were meant more for the sentiment contained within them than for the paper they're printed on. If you want, keep love letters or other letters that you find sentimental, but be selective.
5. Mismatched Socks
If you've been waiting for that elusive matching sock to turn up for more than a month, toss the one you have. You may find the other one at some point, but often you won't and that lone sock will take up space for as long as you'll let it. Same goes for gloves and earrings.
6. Kitchen Utensils & Pots and Pans
I don't know about you, but I have one or two spoons and spatulas that I always go to, as well as my favorite frying pan. For a long time, I kept several more, but I rarely used them. I'm just not a cook that needs a thousand things to make a meal. Keep only what you use regularly.
7. Expired Makeup
Makeup has an expiration date for a reason—it doesn't work as well once it's expired (for example, the SPF may not be as effective), and it can do damage to your skin. And while you're at it, get rid of anything you never wear. Why do you have it if you never wear it?
8. Bridesmaid and Prom Dresses
There are a lot of great organizations that will take your old dresses and give them to disadvantaged youth for the prom. Trust me, you're never going to wear that little chiffon number again. Let some girl live her prom dreams instead.
9. Dry Cleaner Hangers
You're a grown-up. You and your clothes deserve nice hangers.
10. Cleaning Supplies You Don't Use
I used to have a giant shelf in my laundry room full of cleaners I never used. I always went back to a handful that I found worked well. So I ditched the rest and not once have I regretted it. Need to know how to dispose of chemical cleaners properly? I wrote about it here.
What are some things that you don't keep around any longer?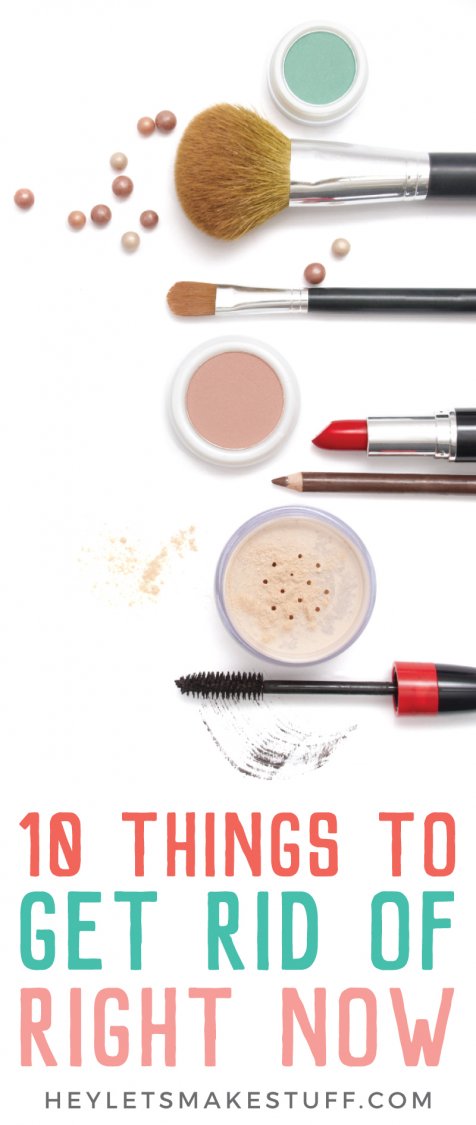 Get Organized: