Last updated on April 17th, 2017 at 03:14 pm
When you have a preemie (or preemies!) at home, staying healthy is your number one goal. Here are five ways we fought the war against cold and flu season.
This shop has been compensated by Collective Bias, Inc. and its advertiser. All opinions are mine alone. #MeAndMyTea #CollectiveBias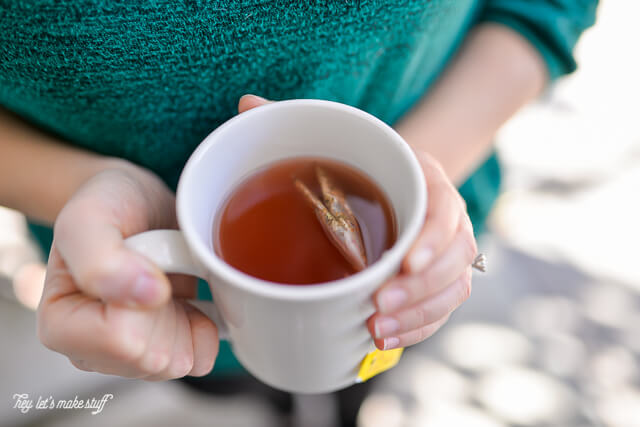 Oh boy. We're right in the middle cold and flu season, and it has hit hard this year! Staying healthy is especially important for our family—even though they are healthy and thriving today, our preemie twins are still more susceptible to catching something that will land them back in the hospital. We spent the first three and a half weeks of their lives there—I don't want to go back!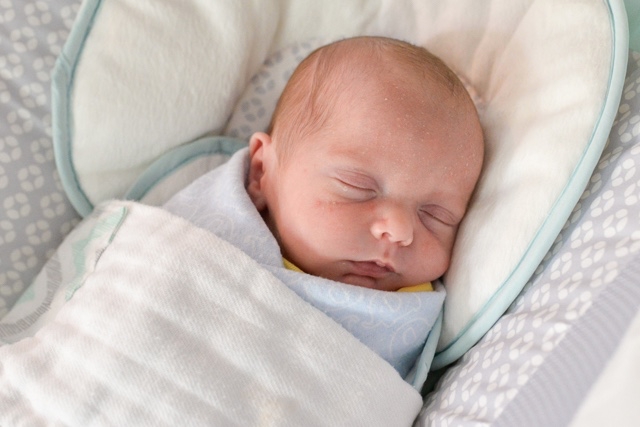 So we're on active duty around here, trying to fight the war against germs. While we haven't won all the battles (the boys each got a small cold around Christmas), so far we're winning the war. They boys didn't catch Ryan's nasty flu or my icky stomach bug, and neither of them has been sick enough to warrant a trip to the hospital.
Here are five ways we're fighting cold and flu season at our house!
Vitamin C
The second we felt colds coming on, we upped our dose of Vitamin C and other cold-busting vitamins. We sipped a lot of Bigelow I Love Lemon herbal tea, which has a daily dose of Vitamin C—not to mention it feels so good on a sore throat. I can't count the number of cups of I Love Lemon we drank during these last few weeks.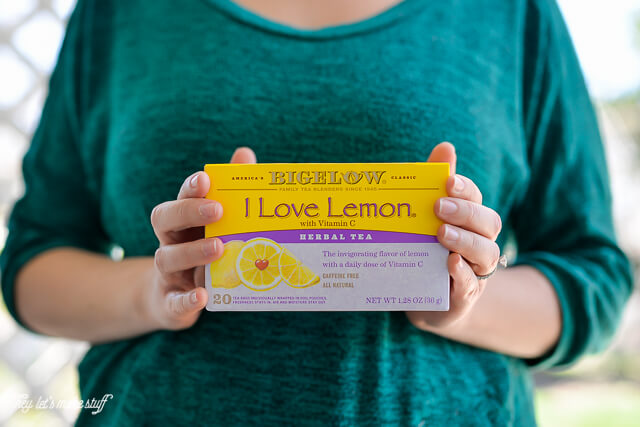 It's also mandarin season around here, so we're eating them like candy! And now that the boys have started solid food, we've found they like munching on mandarins, too.
Fluids
In addition to all of the Bigelow I Love Lemon we drank, we also made sure to stay hydrated by drinking a lot of water. A long time ago, I was told that one of the best ways to get rid of a cold is to flush it out, and to this day I believe it. Water and tea were our go-tos, and I also drank electrolyte drinks when I had the stomach bug. I credit all the fluids to getting us back on our feet quickly!
Quarantine
Okay, this sounds a bit drastic, but when you have preemies at home you'll do just about anything to keep them from getting sick. When Ryan and I each came down with a more serious bug, we created a quarantine zone in the bedroom. When I had the stomach flu, Ryan exclusively took care of the boys, slept in the den, and showered in the guest bath. I stayed in our bedroom and pretty much didn't come out for two days (it was over New Years, so Ryan was off work). When Ryan got the flu, we switched. It was so difficult not to pick up the babies during that time—but it would have been worse to have a baby (or two!) with the stomach flu.
Anti-Bacterial Everything
I'm pretty sure that one of us had a container of anti-bacterial bleach wipes with us at all times when we were sick. We were constantly wiping down handles and surfaces, trying to kill the flu germs. We often use homemade cleaners and simple solutions for day-to-day cleaning, but we were pretty much the BLEACH FORCE when were sick. We should have made ourselves badges.
Ask Questions
Before anyone could come into our house, we asked them whether or not they'd been sick recently. If they had, we kindly asked them to reschedule. We made sure strangers didn't touch the babies when we were out and about. You wouldn't believe the number of people who think it's okay to touch other people's babies! Even when it was awkward, I asked people to refrain from touching them, usually blaming it on the doctor who told us to have people keep their distance. I actually had a fellow twin mom who put a STOP sign on her stroller so that people would stay back.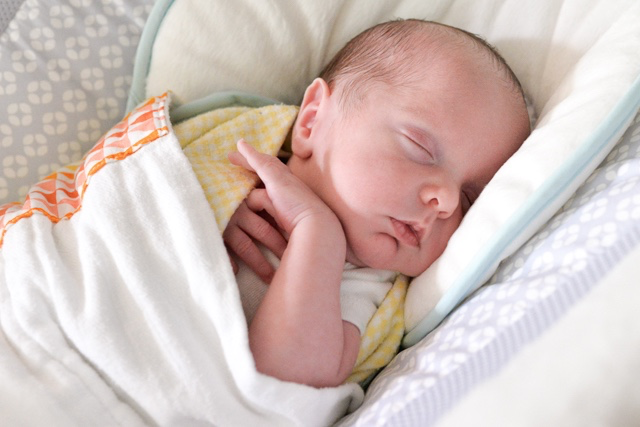 So even though the boys each had the sniffles, I know it could have been a lot worse. We're cold and flu vigilantes over here, and because of it we're all staying healthy!
Oh! And if you're looking to find Bigelow tea in your local Walmart, here's where it was in mine: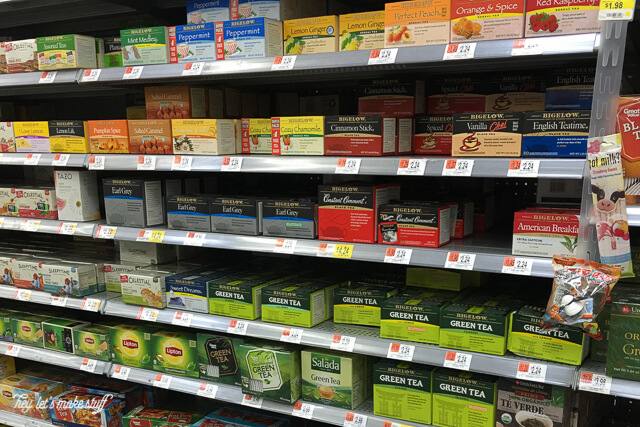 Your Turn:
How are you fighting cold and flu season this year? Any tips I missed for staying healthy?
Preemie moms—how did you keep other people from touching your kiddos? I'm always looking for new ideas!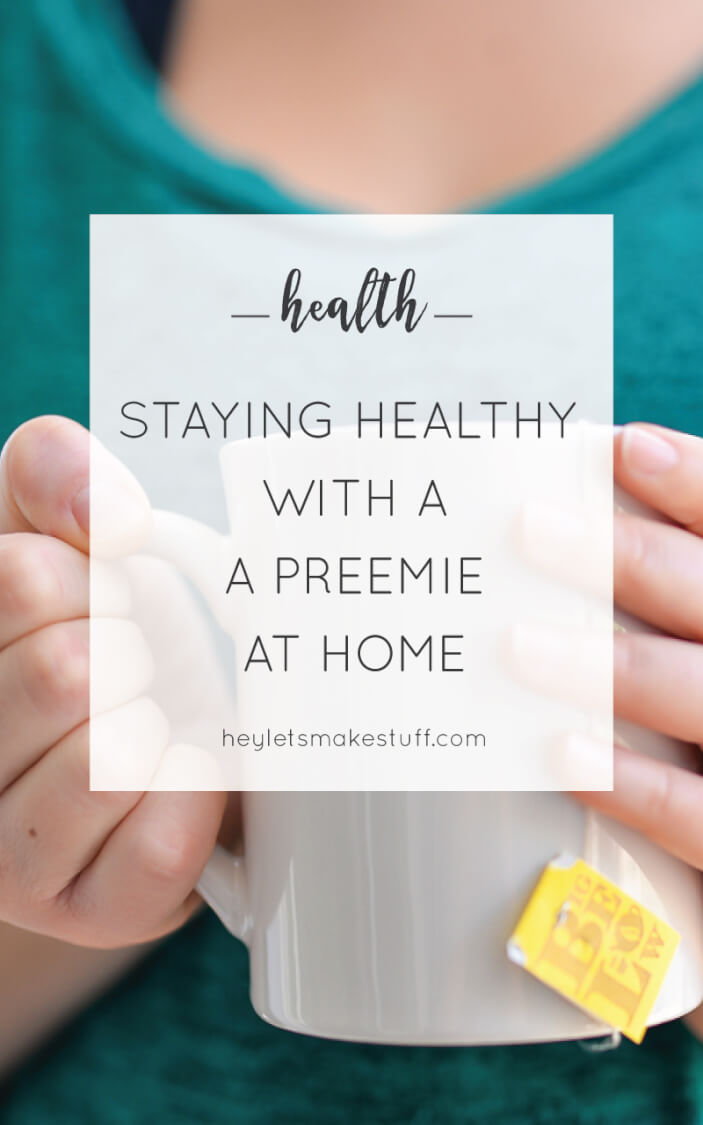 [wpp range=daily header="TODAY'S TOP TEN POSTS" limit=ten order_by=views stats_comments=0 wpp_start=<ol> stats_views=1 wpp_end=</ol>]