A baby in the NICU is one of the hardest things a parent will ever have to do. I hope this post will bring encouragement to other parents who are going through the same thing.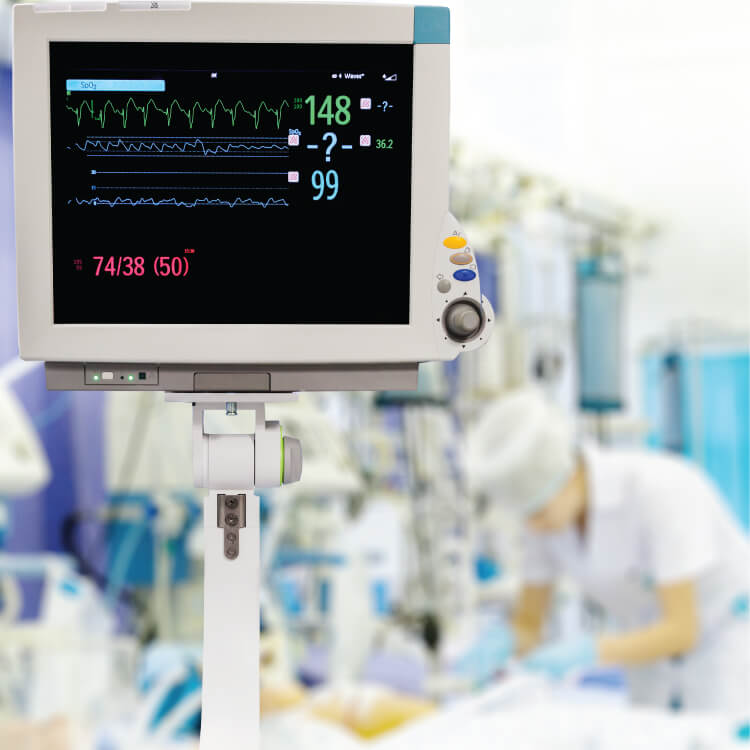 When our twin boys were born at 32+5 weeks, we knew we were in for an extended stay in the NICU. Our hospital sends babies home at minimum of 35 weeks — we were there until almost 36 weeks. That's three and a half weeks of visiting our sons at the hospital rather than having them home with us. Of leaving the hospital with a breast pump instead of a baby. Of worry and doubt and longing to have them home with us.
Being a NICU mom was one of the hardest things I've ever gone through, and I don't think there's a NICU parent out there who would disagree.
To keep our sanity, Ryan and I started naming the silver linings of the NICU. Despite the chaos and noise; the CPAP machines, feeding tubes, and IVs; the surgeries and procedures; and the hours just sitting by the boys' isolettes, gripping their tiny fingers because we weren't allowed to hold them yet, there were a number of things that we were able to be thankful for in the NICU.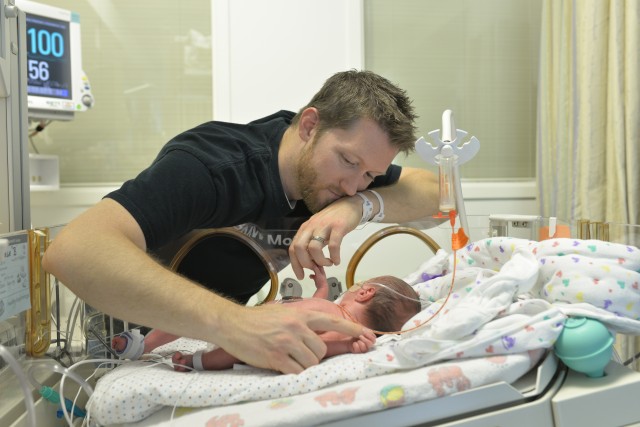 If you're new parents with a baby (or babies) in the NICU, I hope you find some encouragement in this post.
Of course, the first and foremost thing we're thankful for isn't a silver lining at all. It's THE thing. Our boys are alive, healthy, and home with us. A hundred years ago, it's likely none of us would have made it through the birth. Every single day I thank God for the medical technology that made it possible for me and my boys to survive and thrive.
Now onto the small things that made our NICU stay a little more bearable!
Your baby will sleep through anything.
You'd think the NICU would be a fairly quiet and peaceful place — and often it was. But it was also often a noisy, crazy place. Our pod had six babies at a time, all strapped to monitors and IVs. All day and night, alarms and codes went off, beeping and buzzing. Nurses talked in their normal voices, slammed doors, and open and closed curtains on metal casters. Lights were turned on and off. And lord help us — if a new baby came into our pod, it was chaos!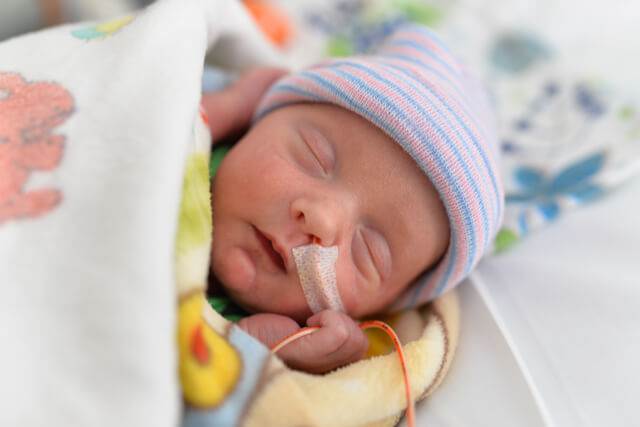 The boys slept through it all. Now that they're home, we haven't had to walk on eggshells around them since they are used to sleeping through the chaos. We took them to a going-away party and they slept through 50 adults and 20 kids making all sorts of noise. The dog barking, the doorbell ringing, the TV blaring — nothing wakes these guys up.
Your baby will learn to sleep and eat on a schedule.
While it's not a guarantee that your baby will keep that schedule when they come home, we found that having them on a schedule in the NICU really helped us keep them on a schedule at home. We're almost three months in now, and they still rarely eat less than three hours apart. They are even starting to go longer between feeds — four and five hours — even though they are only an "adjusted" four weeks old. Our babies are not snackers, which makes life easier on all of us.
You will learn how to wake a sleeping baby.
Many parents might think we're crazy to wake a sleeping baby. But the NICU taught us to wake a sleeping baby to create a schedule. Every three hours, on the dot, we (or the nursing staff) would wake our babies to eat, to change them, and (once they were older) to hold them. We now have no qualms about waking one baby if the other us awake to eat. It helps us keep our twin-parent sanity to have them on a similar schedule. We also don't worry about waking them to leave the house, like for church. Because they'll sleep through anything, it's just a matter of time before they're asleep again.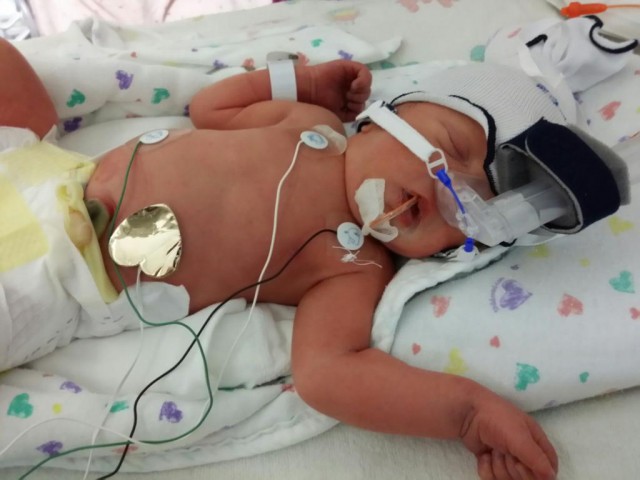 You will have time to recover.
I had a rough recovery after my c-section. I can't have NSAID pain relievers — which is most painkillers. I could only have Tylenol-based drugs, and I kept hitting my daily limit for Tylenol, so we'd get behind on the pain. It was tough. We ended up being in the hospital for four days, plus another three as a "boarder." I was so thankful that my babies had the best care while I was recovering — I'm not sure what we would have done if we had to bring two babies home from the hospital right away.
And although you'll spend a lot of time at the hospital with your babies, you'll also be able to go home to sleep. Sleep is the best medicine for recovery, and I was able to get decent sleep while the boys were in the NICU, even though I did have to wake up to pump.
You have access to the best baby teachers.
The nurses in our NICU were invaluable to us as new parents. They taught us how to quickly change a diaper and how to pace feed our boys so they wouldn't choke on a bottle (preemies tend to have issues eating). Our hospital would send down a lactation consultant whenever I needed one. And I even got support from the nurses when dealing with a postpartum rash — their advice had me on the road to healing quickly. I think many new moms feel very isolated and scared when they bring home an infant for the first time — Ryan and I at least had some practice before they were solely in our care.
* * *
Being in the NICU is so incredibly hard and I feel for every mom and dad out there going through it. We were lucky that although our boys were small, they were pretty healthy. I know that a lot of parents have it worse off and my heart goes out to them. We found that having a grateful heart really helped us cope with the time we spent in the NICU. And I hope that you, too, can find the silver linings.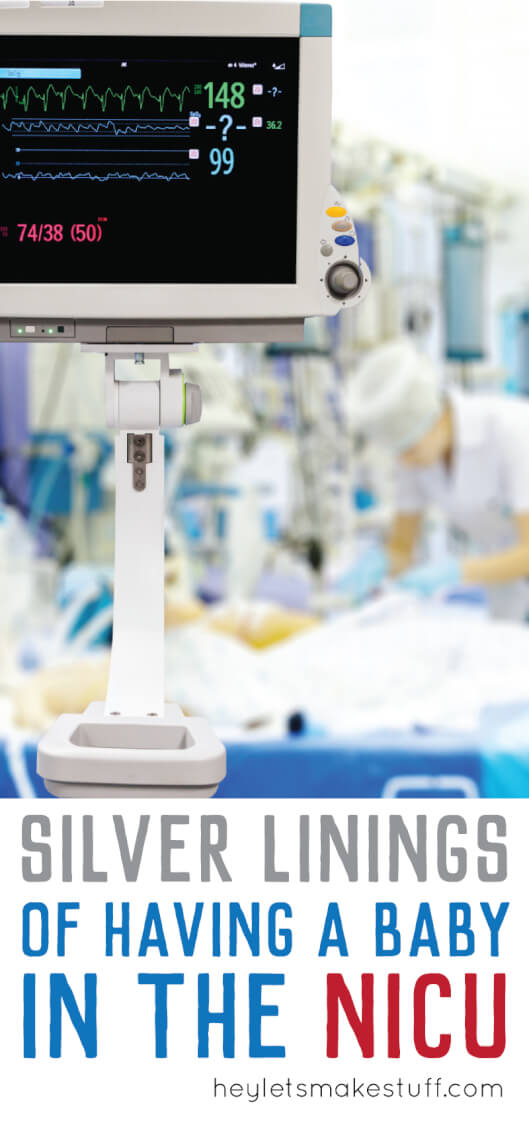 Baby Posts You Might Like:
[ess_grid alias="baby"]