Want to rebrand your blog? Here are seven reasons that will help you decide if you're ready to make the leap.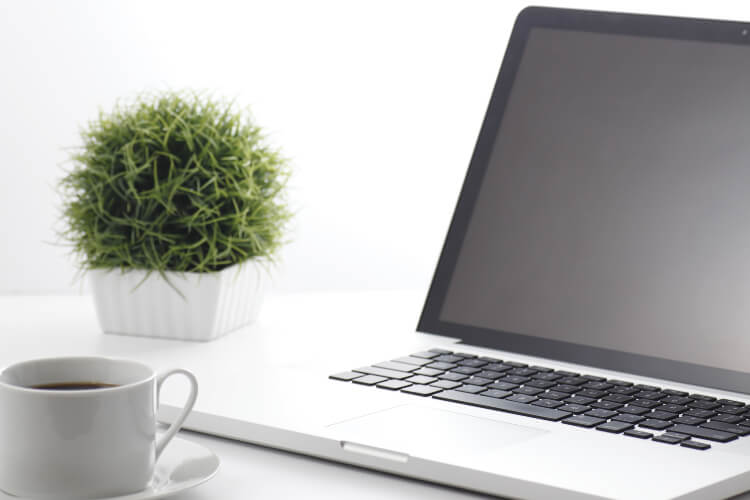 This post is part of a series on rebranding your blog. At the end of this series, I took all of this information, and a lot more, and turned it into the ebook called The Bloggers Guide to Rebranding. 
If you need more ideas, check out Hey, Let's Make Stuff on Twitter.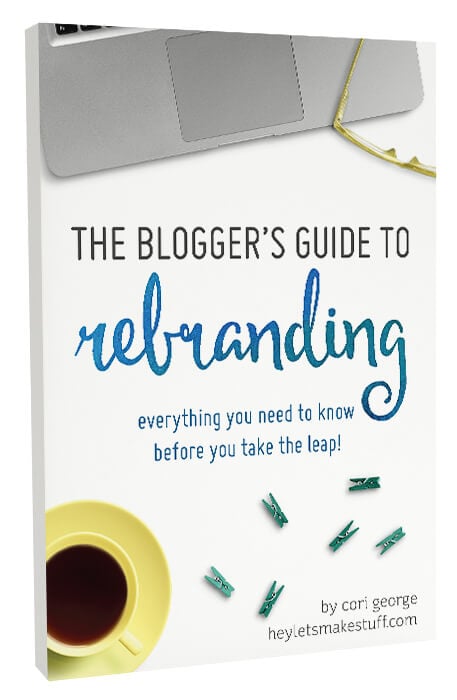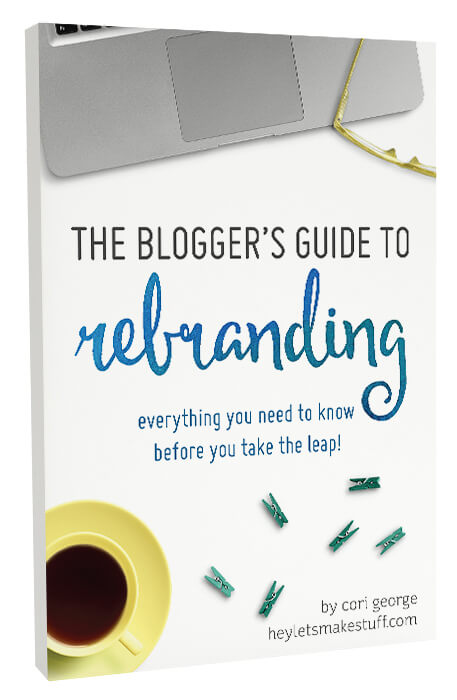 Rebranding my blog at the beginning of the year was a big leap. It's still in the works too — it takes time to get everything switched over and consistent. Although there have been a few hiccups, I couldn't be more happy with my decision to change my blog name.
Here are a few solid reasons for rebranding your blog — if you can relate to any of them, there's a good chance that it's time to rebrand!
1. Your blog name doesn't represent your brand. 
This is one of the most important reasons to rebrand. It's what made me make the change, and it's what has motivated many of my friends to as well. Often, we start blogging without giving too much thought to our blog names and then once they get going, we find that a name isn't the right fit anymore. You want your blog name to truly reflect what you write about — and if it doesn't, it might be time to rebrand.
2. Your blog name is too similar to another blog or brand.
If you come to find that your blog name is being confused for another blog or a company, it might be a good idea to rebrand. Or, perhaps a celebrity scandal or natural disaster ended up having a similar name, tarnishing your brand without any fault of your own. If your blog is being confused with something else, finding a unique name is a great option.
3. You have a hard time explaining what your blog about.
While having a unique blog name isn't a deal breaker (there are plenty of great blogs names that aren't related directly to the content in the blog), sometimes it's just downright hard to explain what your blog about. I found this often when my blog name was Let's Eat Grandpa. I'd talk about how I make stuff…and then spend another five minutes explaining the grammar joke of my blog name. Too much explaining!
4. You want to concentrate on a new or specific topic.
If you've found a niche you love, you may want to think about changing your blog name to reflect your new direction, especially if your old blog name was much more broad than your change of topic.
5. Alternatively, you've expanded beyond your original scope.
I have a friend who used to make hair accessories, and her blog name reflected her hobby. Now she doesn't, so her blog name doesn't represent her current brand. She's in the process of rebranding! If your content has expanded beyond what you originally planned, changing your blog name might be a good option.
6. Your brand doesn't appeal to your target audience.
You obviously want people to come to your blog and read your content. Having an appealing blog name that's easy to remember is key! While so many people liked Let's Eat Grandpa, I got my fair share of comments about how it was a "horrible blog name" (that's a quote). My blog name was getting in the way of people reading my content — is yours?
7. You just don't like your old brand.
Sometimes we just get tired of our brand. While I don't advocate changing your blog name with every whim, you may reach a point when you just don't like your brand. If it's time to change, think long and hard about your new name. The last thing you want is to hate your brand again in a year!
If you're thinking about making the big leap, I want to encourage you to really consider the decision — and once you know that you want to change, just do it!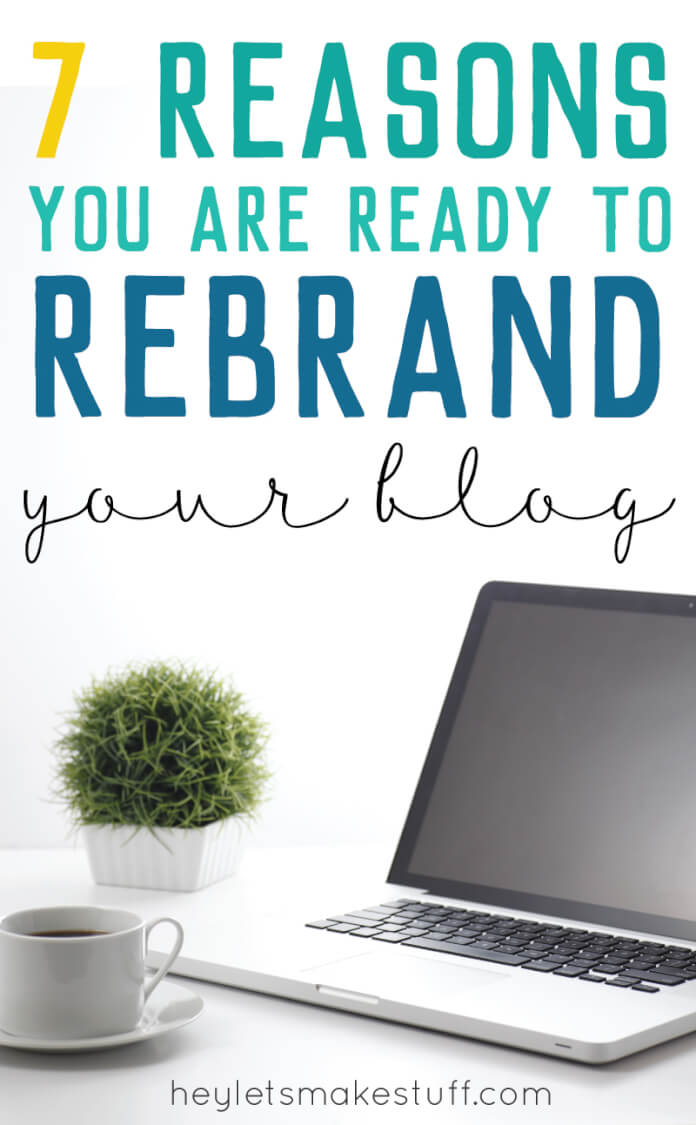 More from this rebranding series:
See all my ebooks:
No grid was found for: my_books.
TODAY'S TOP TEN POSTS