School's back in session — while your kids are away, here are a bunch of ideas for you and your best friends to tackle in September with this September Bucket List!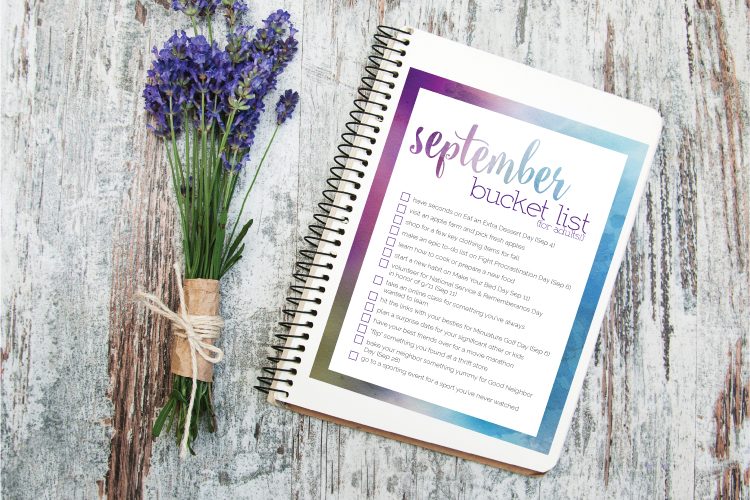 Now that the kids are back and school and the weather is cooling off a bit, it's time to do something for yourself! I've designed a fun list of things for you and your girlfriends to do in September this year.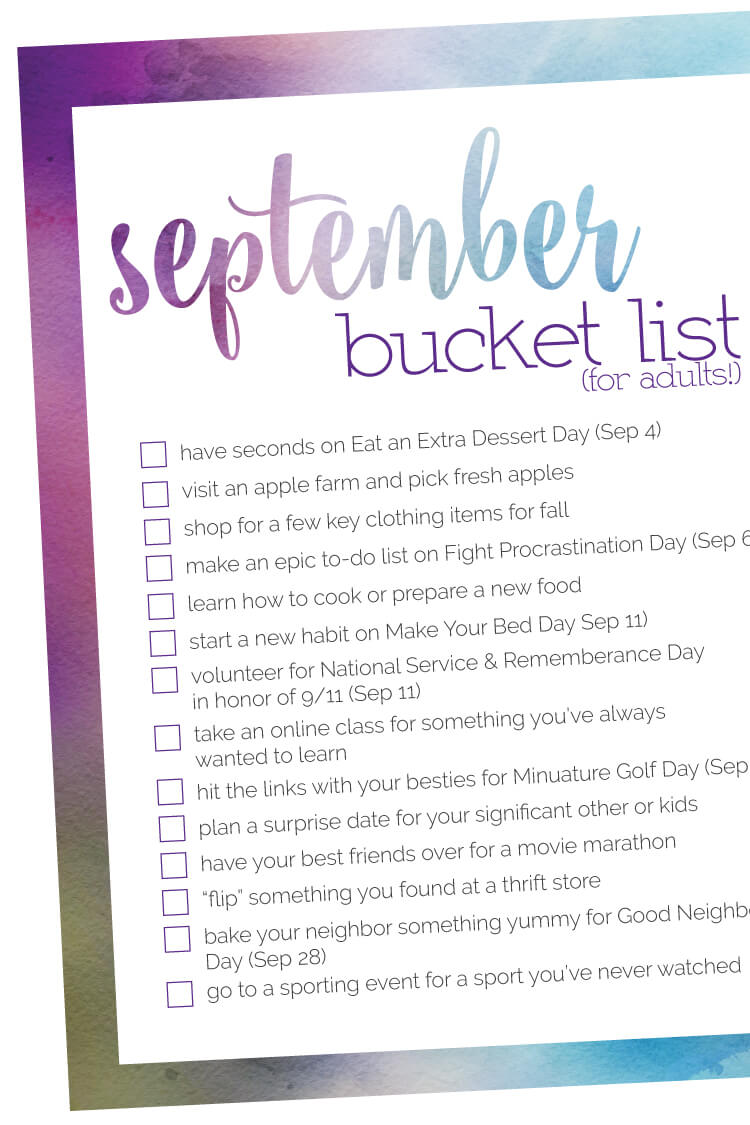 Download the PDF and start checking things off! You'll spend more time with friends, giving back, and learning something new!
Download the September Bucket List

What are your fun plans this September? Let me know in the comments — I'd love to include your ideas on a future bucket list!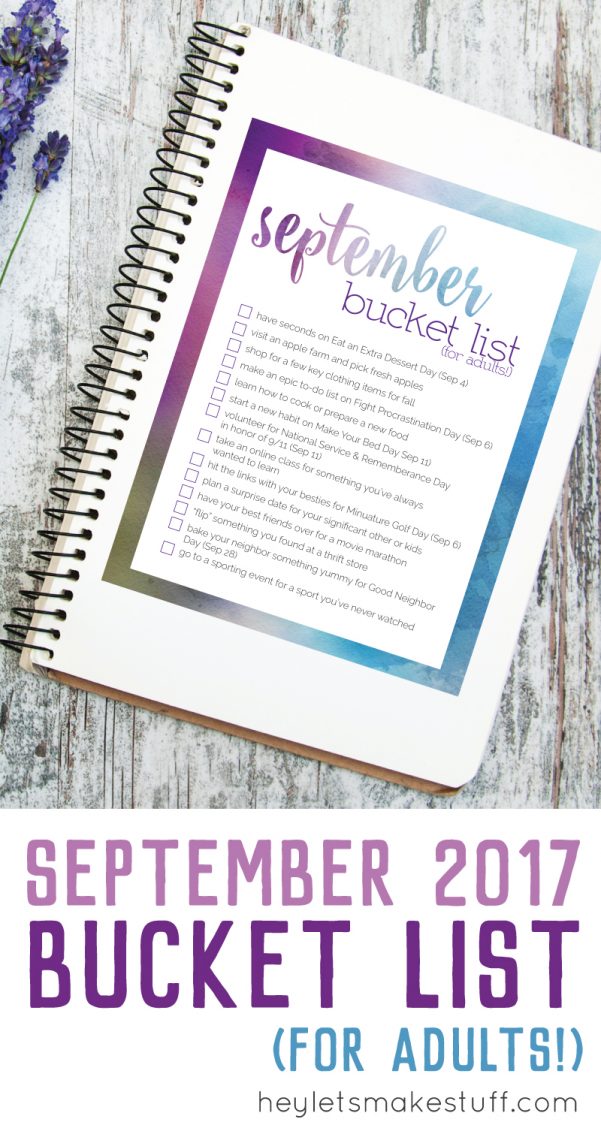 Bucket List Ideas You'll Love