Last updated on December 7th, 2017 at 02:14 pm
These Lucky Charms muddy buddies combine the best of traditional muddy buddies with the sweet marshmallowy goodness of Lucky Charms! Whip up a batch for St. Patrick's Day or whenever you feel you need the luck of the Irish.


It's almost St. Patrick's Day and I have one more sweet treat for you to celebrate the holiday! Today I whipped up this batch of Lucky Charms Muddy Buddies and it's like finding a pot of gold at the end of the rainbow. Making them is super simple and they make a great treat for St. Patrick's Day.
I modified the original Muddy Buddy recipe (usually made with Chex and milk chocolate) by using Lucky Charms cereal (I needed a Family Size box to make the recipe work) and white chocolate. The peanut butter, butter, and powdered sugar remain the same, though I'm starting to believe in the Show Me the Yummy school of making Muddy Buddies — more more more! More chocolate, more peanut butter, more powdered sugar. YUM.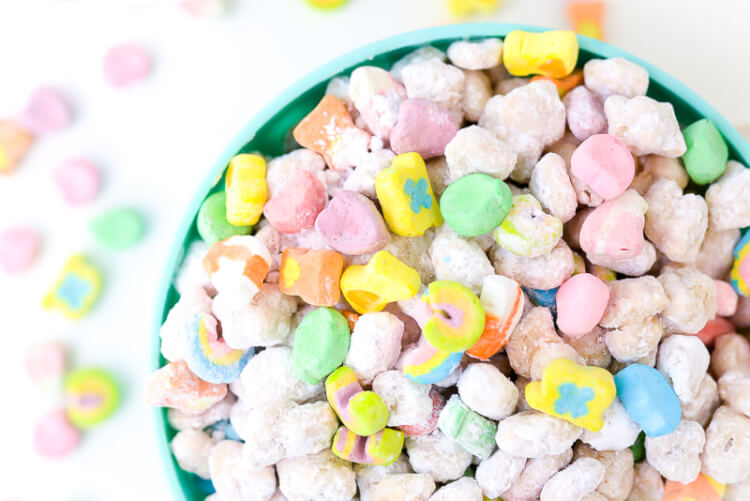 I also separated out the marshmallows so they hang out separately from the "muddy" cereal, mixing them in at the end so they are still bright and colorful. Yes, it took a few minutes to separate them, but really it was faster than I expected.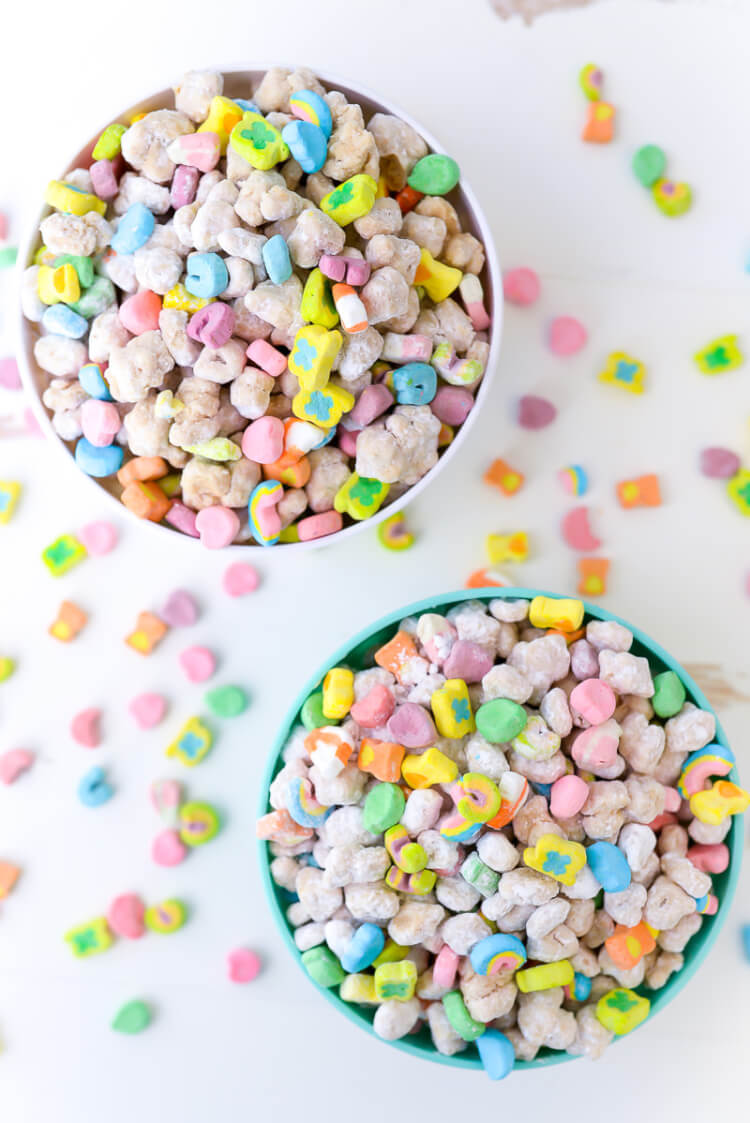 Let's make Lucky Charms Muddy Buddies!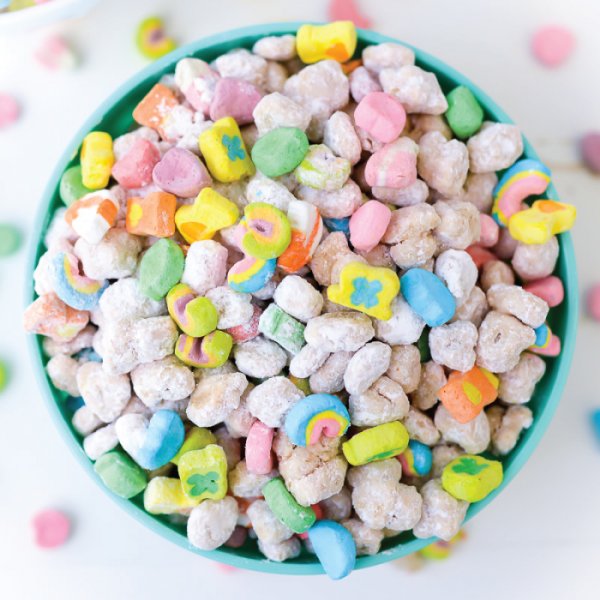 | | |
| --- | --- |
| | |
Start by separating your marshmallows and your cereal bits. I ended up with about 8 cups of cereal and 2.5 cups of marshmallows. Place the cereal in a large bowl and set aside marshmallows.

In a microwaveable bowl, microwave white chocolate chips, peanut butter, and butter uncovered on high in 30-second increments until fully melted. Stir in vanilla.

Pour mixture over cereal, stirring until evenly coated.

Pour the cereal mixture into the paper bag. Add about 1/2 the powdered sugar. Hold the bag shut and shake until coated. Add more powdered sugar until REALLY coated. Yum.

Pour back into the bowl and mix in the marshmallows, tossing to lightly coat them in the powdered sugar.

Spread on waxed paper to cool. Store in airtight container in refrigerator.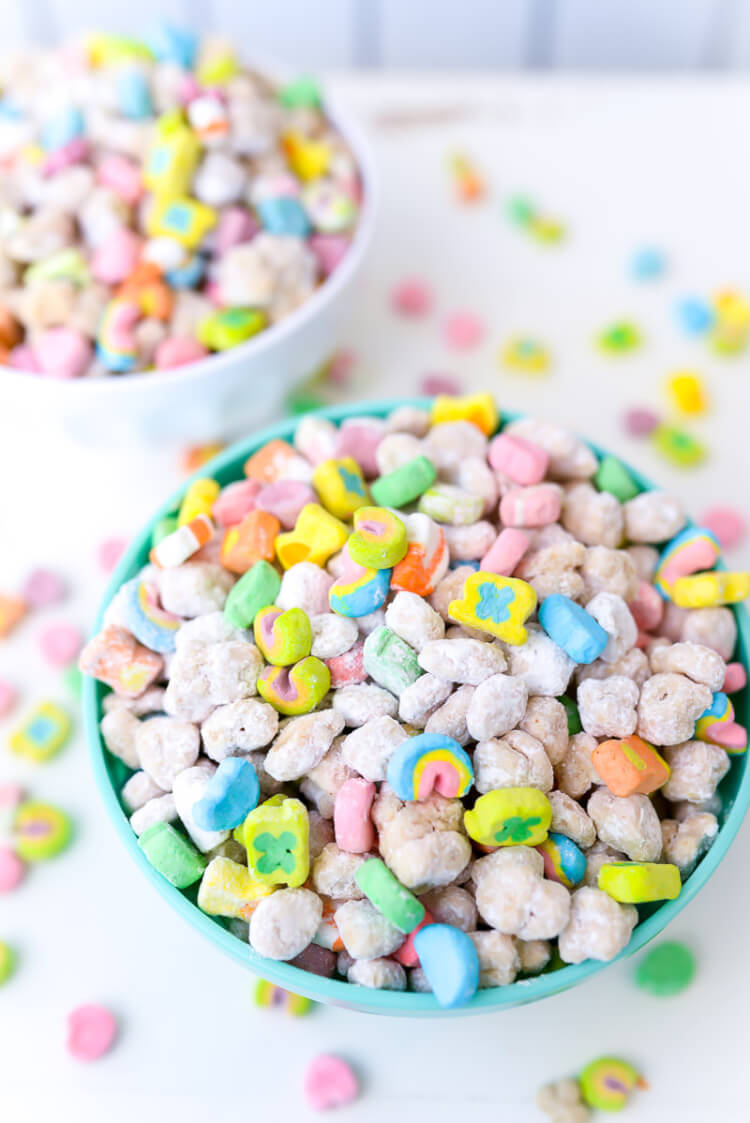 So bright and colorful! Whip up a delicious batch and enjoy this St. Patrick's Day — or any time of the year when you want this marshmallowly fun!

More St Patrick's Day Fun
More Yummy Desserts