Last updated on December 7th, 2017 at 01:14 pm
This elderflower champagne cocktail is perfect for Valentine's Day, New Year's Eve, or any time you want to celebrate with an effervescent and aromatic drink.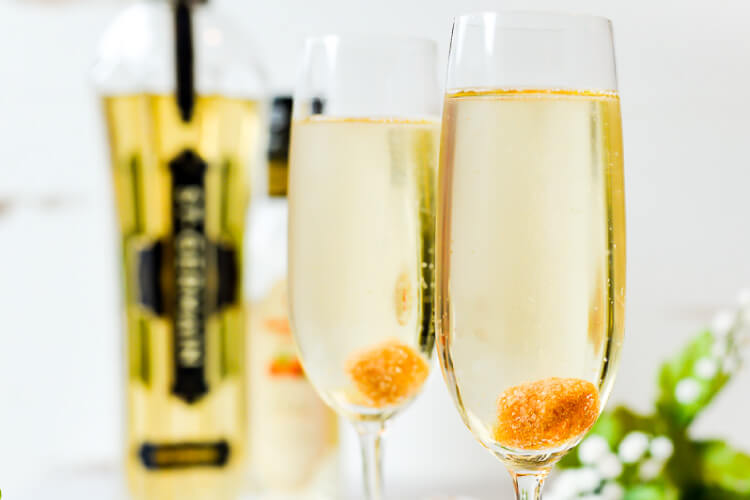 When we recently traveled to Galveston, Texas, we went to a restaurant called Number 13. We had such a lovely evening—conversation flowed, food was delicious, and the drinks were out of this world. My favorite drink that evening was the Number 13 Champagne Cocktail. I knew the ingredients — and I knew I had to try and re-create it at home!
This light champagne cocktail has a little fragrant St. Germain elderflower liqueur and Mathilde Pêches Peach Liqueur, along with a sugar cube. I ended up using Prosecco for the bubbly base, since I tend to prefer it over traditional champagne, but obviously you could use either. Feel free to adjust the ratios in this drink as well — I found that I liked it with a little less of the peach liqueur and a little more of the elderflower, but you may enjoy something different!
One thing to note — pour your drink in this order: sugar cube, liqueurs, bubbly. If you throw that sugar cube in last, you'll create a yummy volcano of bubbles, lose half your drink, and spend a few minutes contemplating whether or not your countertops are clean enough to lick.
Ask me how I know that. Ahem.
Anyway, this elderflower champagne cocktail is a winner for every party you might have — our engagement anniversary falls on Valentine's Day, so this year I'll be clinking glasses with my hubs. I can't think of a more delicious way to celebrate!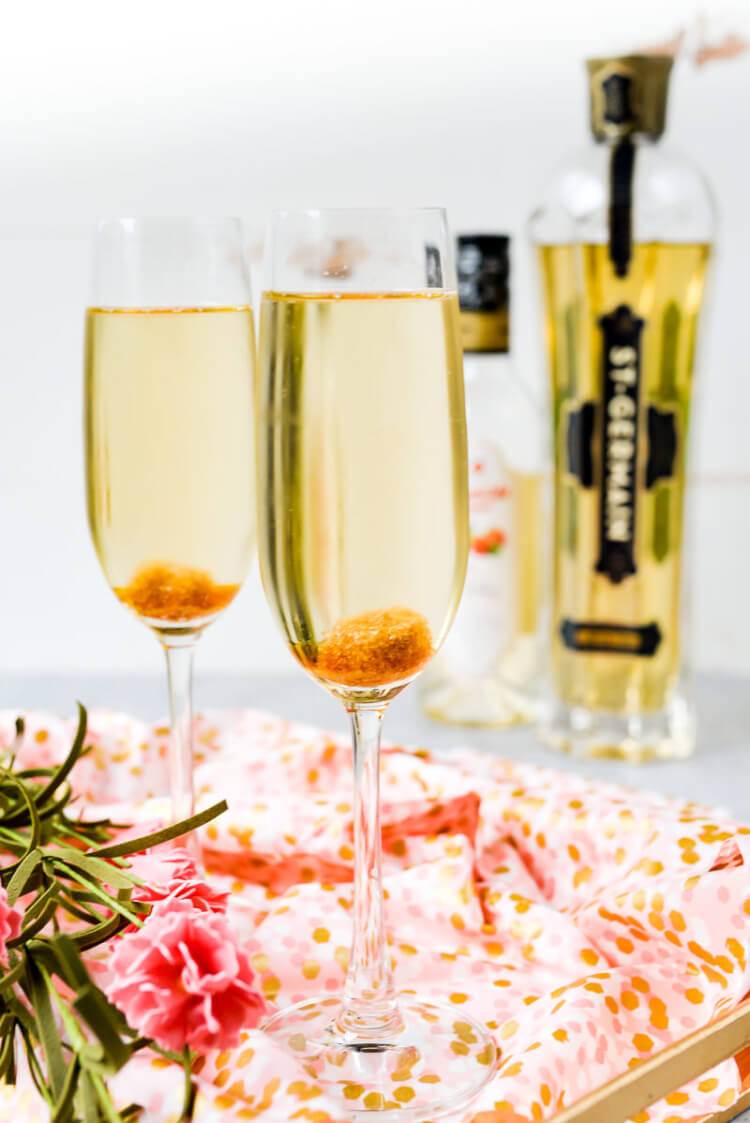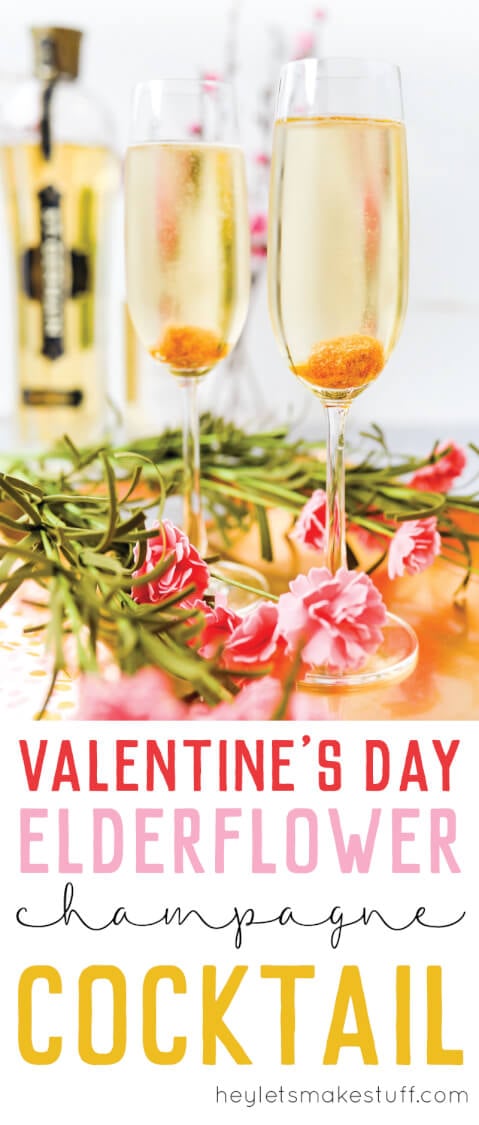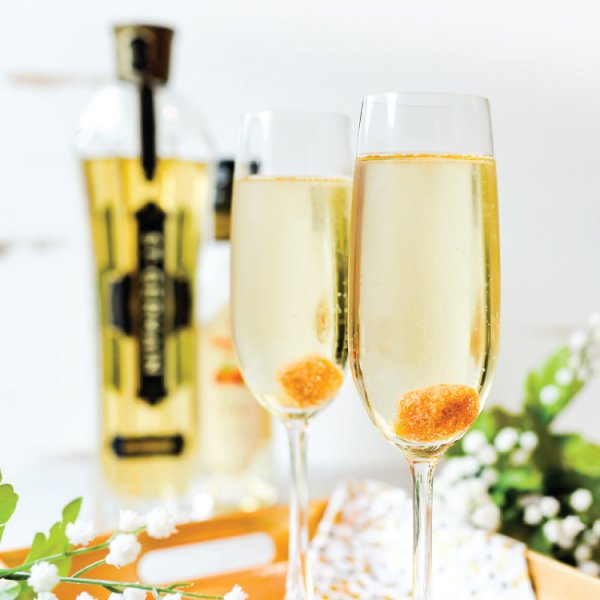 | | |
| --- | --- |
| | |
Combine! Make sure to layer your drink in this way: sugar cube, liqueurs, and then the champagne. Enjoy!
This would also be fun as a New Year's Eve drink — if I make it this year, I'll rim the flutes in edible gold glitter, like I did with my strawberry champagne. It'll be so festive!