Last updated on December 7th, 2017 at 01:24 pm
This creamy shrimp and kale pasta is a delicious weeknight dinner that come together in about thirty minutes. Plus it's extra savory with the addition of bacon and leeks in a simple creamy sauce.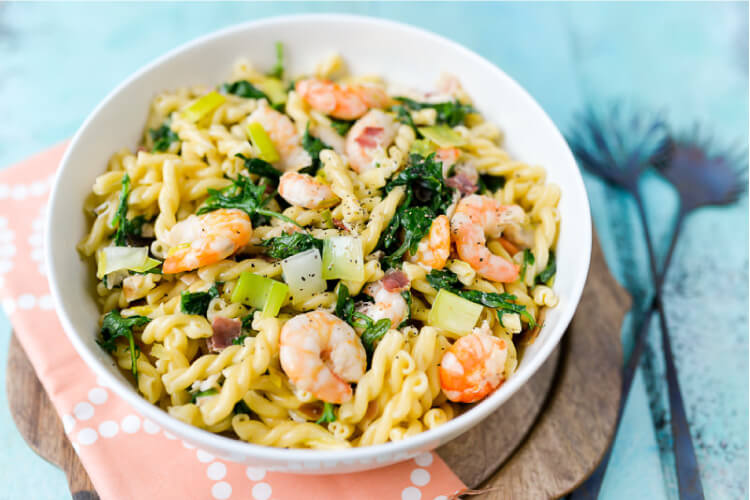 My husband doesn't eat shrimp, but every once in a while I just get a hankering. So a while back I decided he could eat leftovers and the boys and I were going to have shrimp pasta. I threw this one together based on a few recipes I found, much if it inspired by this simple recipe from Real Simple. I love super savory pasta, so instead of frying the leeks in butter, I fried up some bacon and used that as my sauté fat.
Oh holy mother. So good.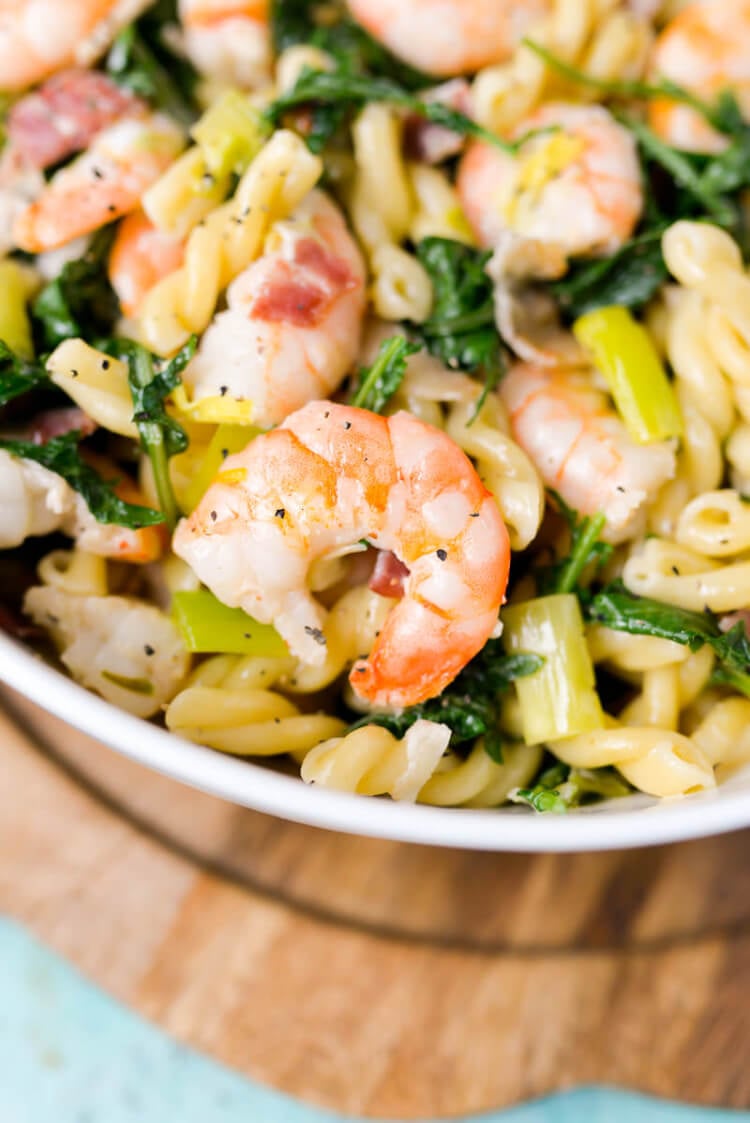 I've made it a handful of times since with a few variations—sliced chicken breast instead of shrimp, baby spinach instead of kale, a shallot instead of the leeks. It's been excellent every time and is quickly becoming one of my go-to dishes to play around with. Plus I like the gemelli pasta for my boys — it's easier for little toddler hands to grip that a lot of other pasta shapes.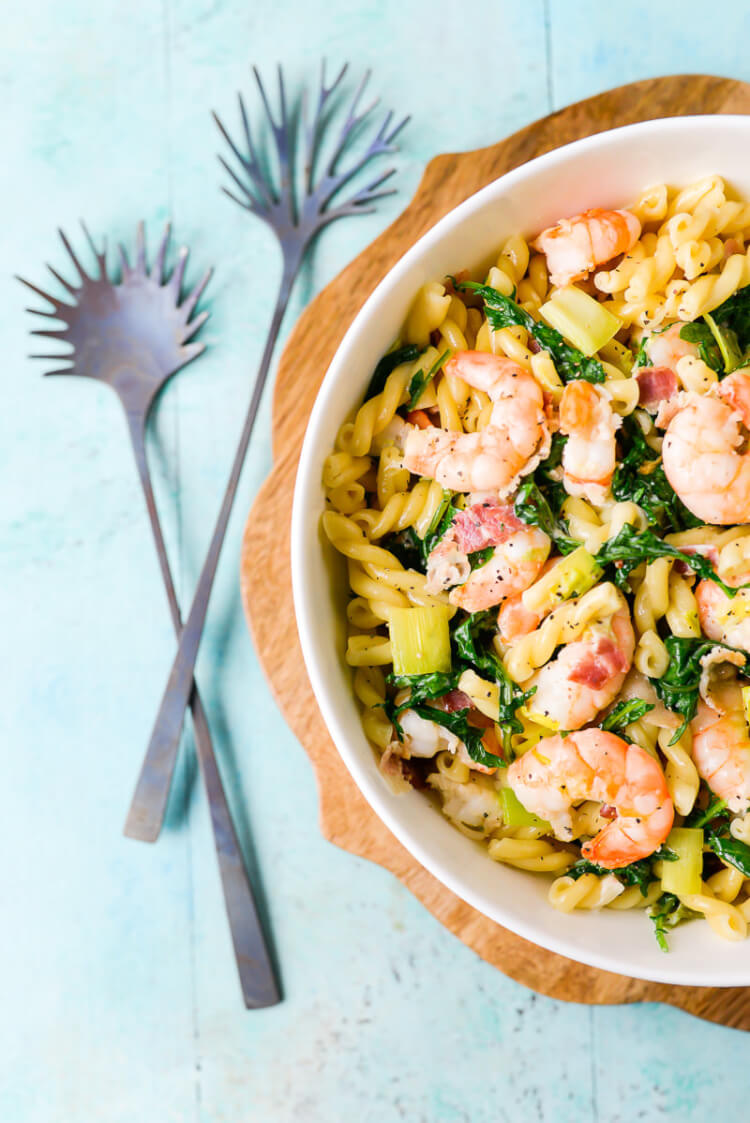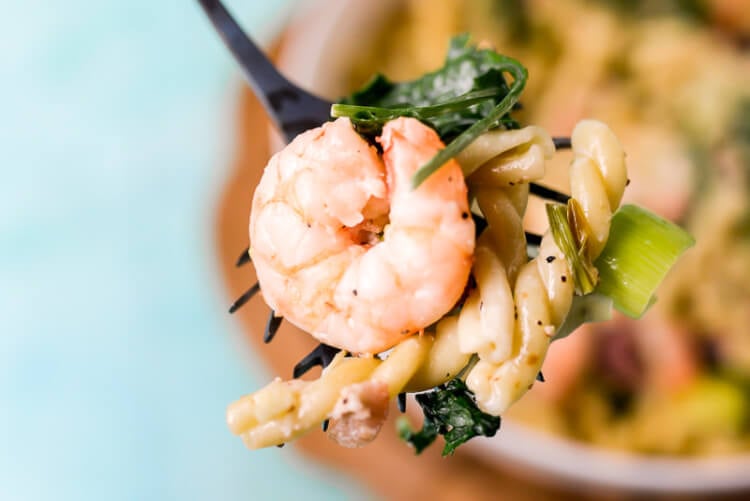 Let's make dinner!
Creamy Shrimp and Kale Pasta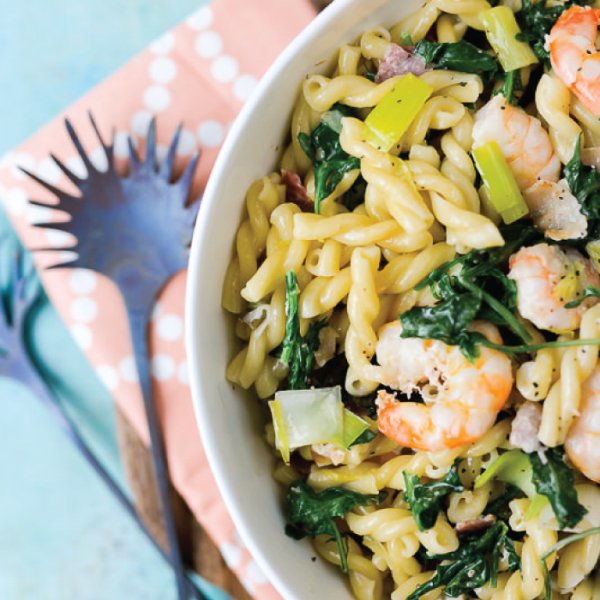 | | |
| --- | --- |
| | |
Cook pasta according to package directions. Drain.

Meanwhile, sauté the bacon until cooked through but not crisp.

Add the leeks and stir until they are softened, 3-5 minutes. Season with salt and pepper.

Add the shrimp and cook until shrimp are no longer see-through, about 5 minutes.

Add the cream to the pasta and stir to combine over low heat. Add the shrimp mixture and the kale and stir until the kale is wilted. Season with salt and pepper to taste.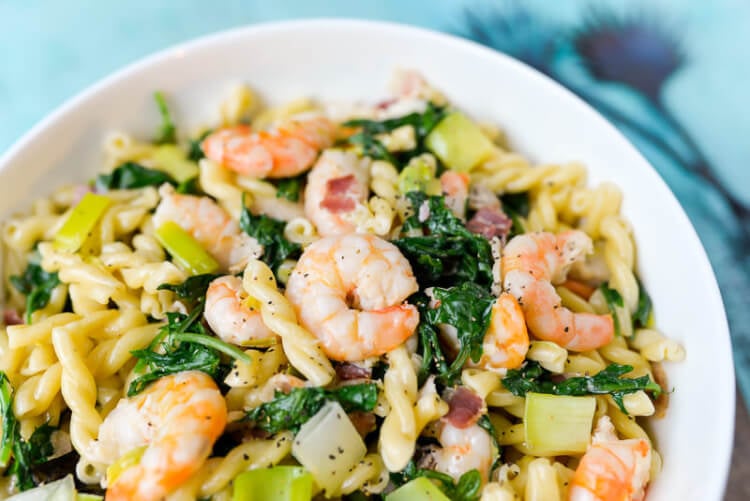 Dinner Ideas You'll Love