Last updated on December 7th, 2017 at 02:39 pm
This boozy combo of dark hot chocolate, smooth bourbon, and sweet cointreau is perfect to drink fireside during cool fall nights!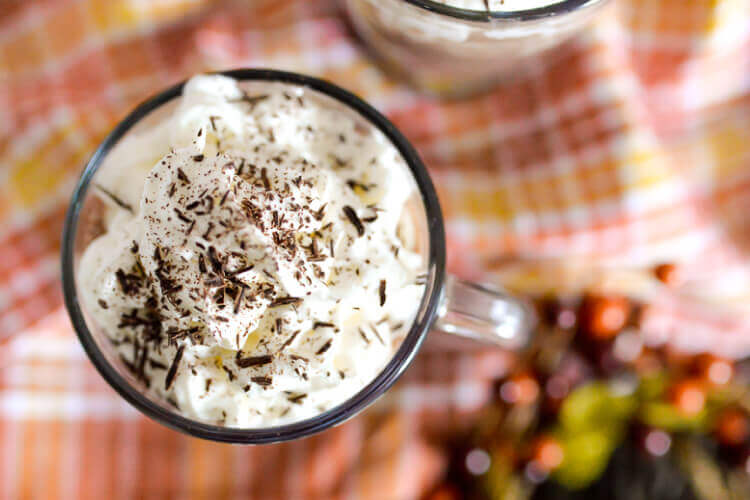 Guys, I'm kind of tired of pumpkin spice everything. It's good and all, but we are missing out on what is, in my humble opinion, the best fall flavor—maple! I love the flavor of maple and there's something about it that reminds me of fall. I want to be walking through the woods in Vermont as the leaves change. I used to live on the East Coast and I miss the real autumns—we just don't get them here in California.
Anyway, I was chatting with my cocktail-aficionado friend friend Steve about my love for maple and we came up with a hot chocolate cocktail that featured maple syrup, combined with bourbon and sweet orange cointreau. Make sure to choose a bourbon that isn't too sweet (Makers Mark is a good one), and the darker the chocolate the better!
I can't even tell you how delicious this is! I'm definitely going to come back to this one as we move into fall and winter — it's one of those drinks that really warms you through and through.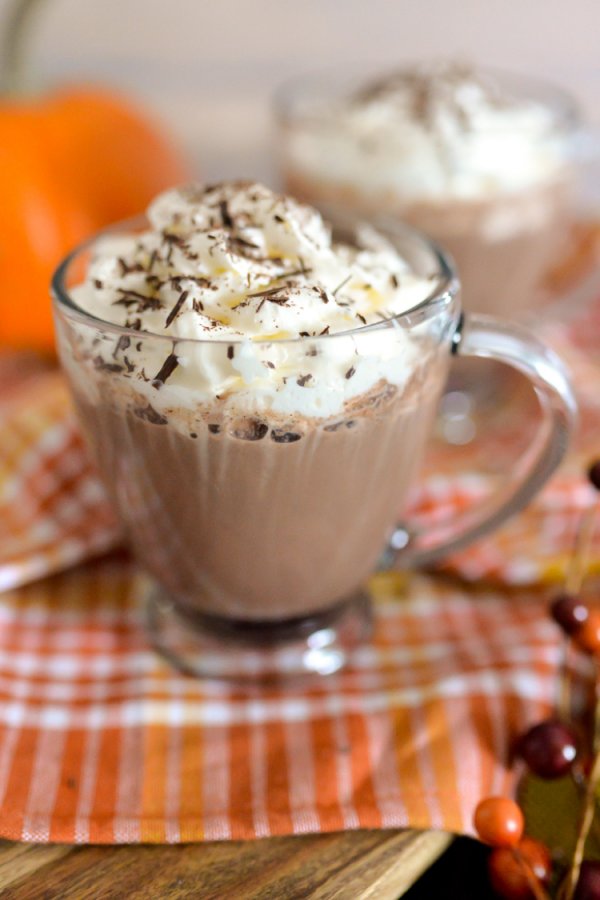 | | |
| --- | --- |
| | |
Combine milk and chocolate in a saucepan and whisk gently until chocolate melts.

Add other ingredients and simmer (don't boil).

Pour into mugs and garnish with chocolate shavings and/or whipped cream.
You can substitute the dark chocolate for a hot chocolate mix of the same volume.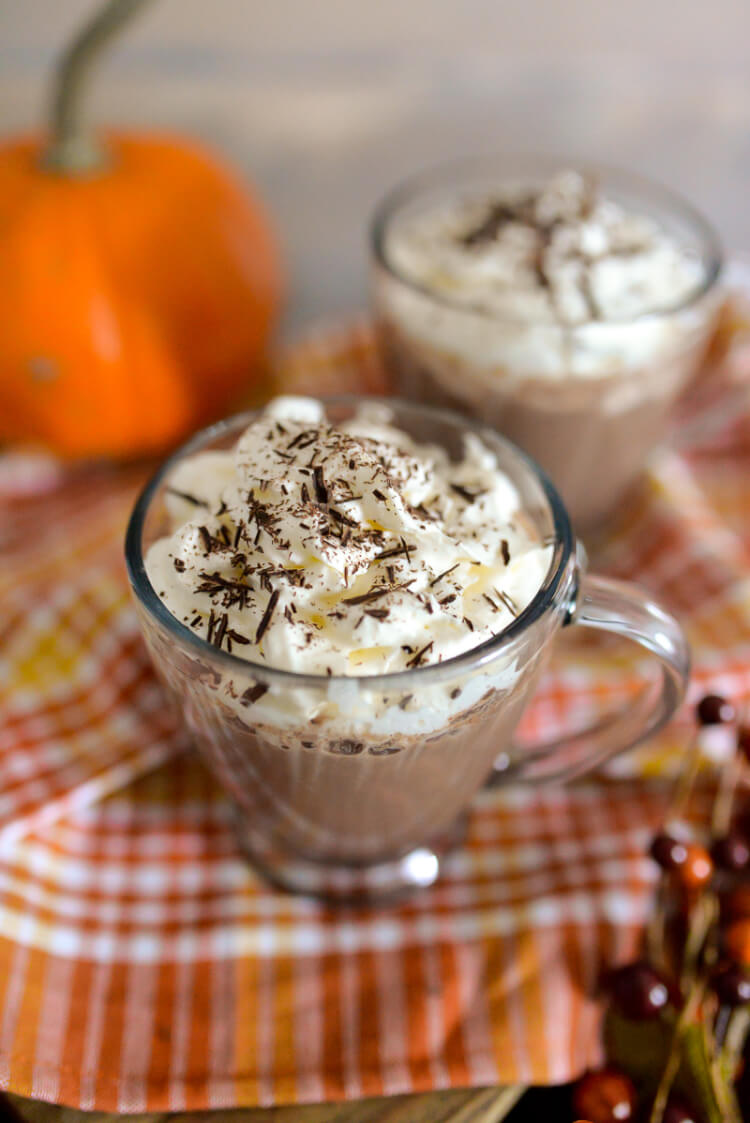 More Sweet Treats
[wpp range=daily header="TODAY'S TOP TEN POSTS" limit=ten order_by=views stats_comments=0 wpp_start=<ol> stats_views=1 wpp_end=</ol>]