Looking to rebrand or redesign your blog? Our SNAP 2016 class laid out a roadmap for you to follow, making sure you'll end up with a brand you'll love for years to come!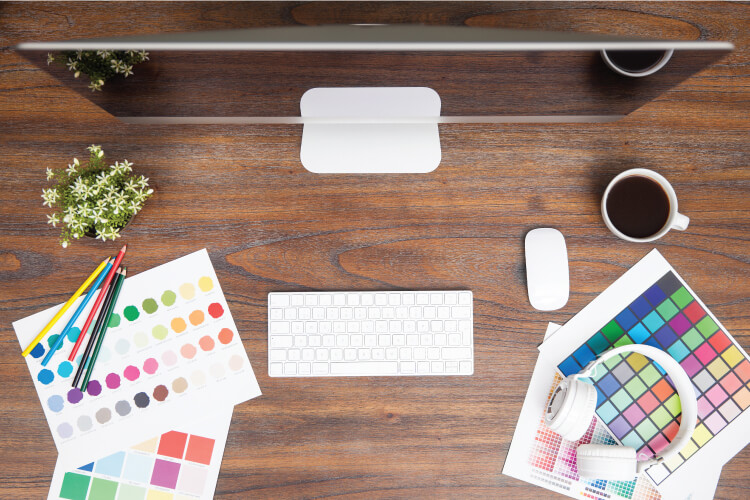 After I released my ebook, The Blogger's Guide to Rebranding, last year, I realized how much I truly love helping other bloggers along in their rebranding journey. So when the opportunity came along to apply to teach a class at SNAP Conference in Salt Lake City came along, I applied, along with three other blogging friends who also rebranded: Heidi from Happiness is Homemade, Alli from Made With Happy, and Melissa from Polished Habitat.
After much preparation, we taught our class last Friday. Our nerves vanished as we started talking about our rebranding journeys, and then working with the class to think about their blogs and why they might want to rebrand. The four of us are so passionate about this topic, so it was easy to get excited about it. If you'd like to read more about why each of us chose to rebrand our blogs, you can visit our following blog posts:
Let's Eat Grandpa –> Hey, Let's Make Stuff
Mom's Crafty Space –> Happiness is Homemade
Diapers & Heels –> Made With Happy
A Prudent Life –> Polished Habitat
I promised I'd share our PowerPoint deck with the class, and I wanted to share it with my readers as well, in case you're a blogger in need of a rebrand. Click on the below image to download a PDF of the presentation. There's a worksheet that goes along with it, to help you brainstorm ideas for your new brand.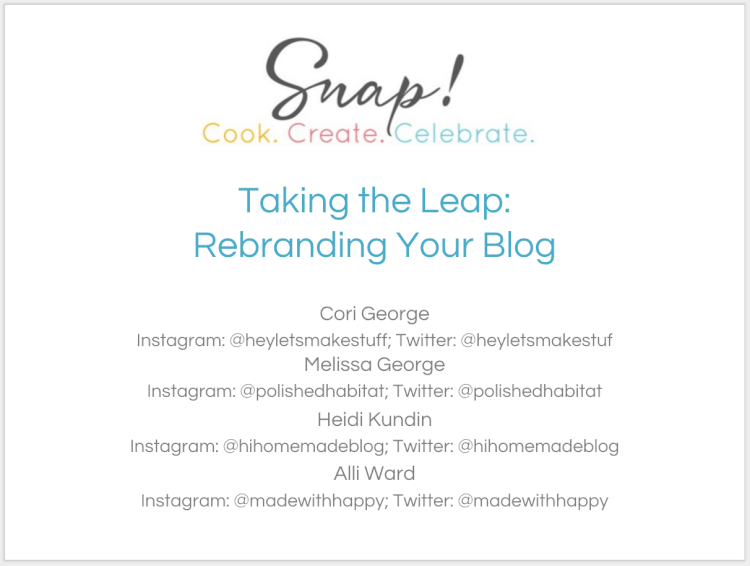 If you have any questions, we'd be happy to answer them in the comments! And if you need a more in-depth guide to rebranding, check out my book!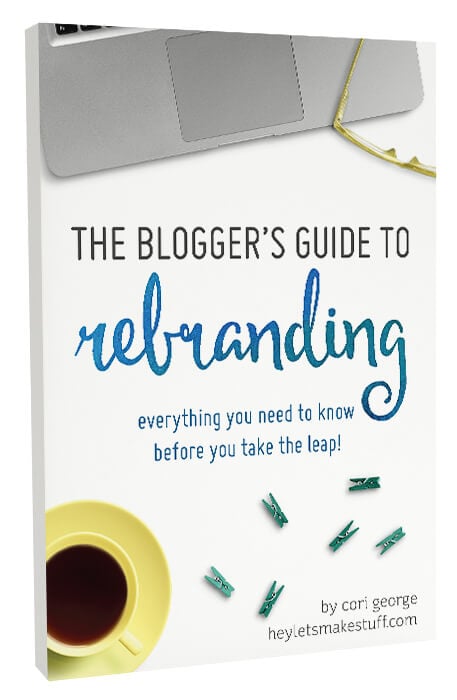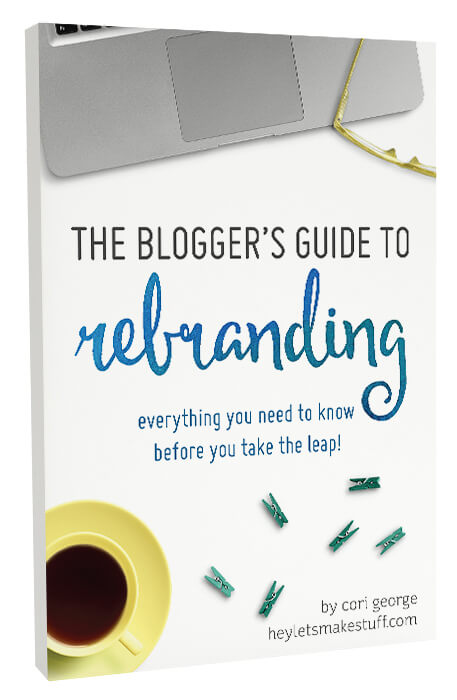 [wpp range=daily header="TODAY'S TOP TEN POSTS" limit=ten order_by=views stats_comments=0 wpp_start=<ol> stats_views=1 wpp_end=</ol>]