Grab your fellow geeks, hop in your Delorean, and get ready to head to the 80s with this fun Ready Player One book club!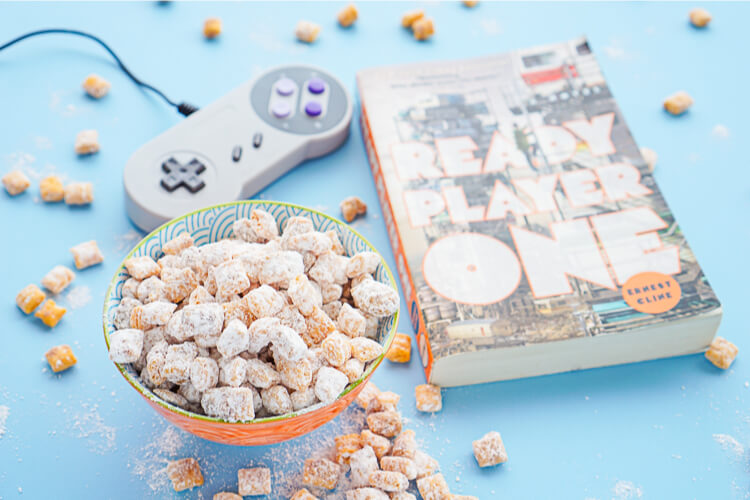 This is a sponsored post written by me on behalf of The Clorox Company for IZEA. All opinions are 100% mine. Thank you for supporting the brands that support Hey Let's Make Stuff!
For a couple years now, I've been a part of not one, not two, but three book clubs. Reading and spending time with friends are two of my favorite things! One of my recent favorite books is Ready Player One. Whenever anyone around my age (born in the 70s or 80s) asks for a book recommendation, this is my first choice. It's chock-full of geeky 80s references—video games, pop culture, music, and movies. It's a blast to read (and to listen to—the audio book is read by geek legend Wil Wheaton!).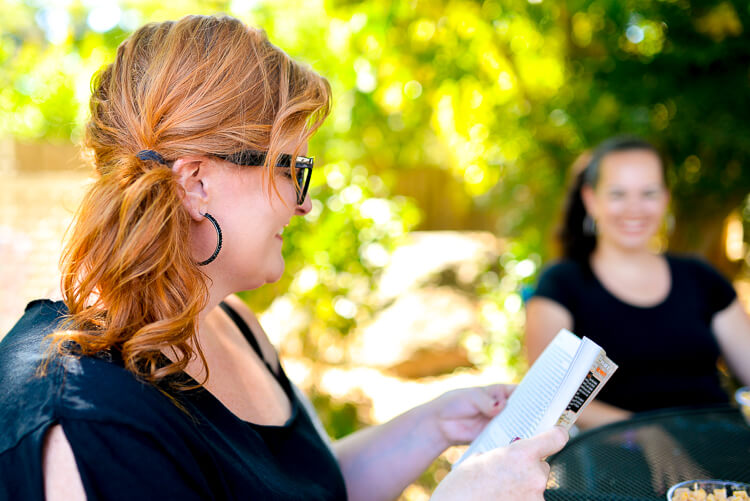 And it's going to be made into a movie! *attempts to contain excitement and fails*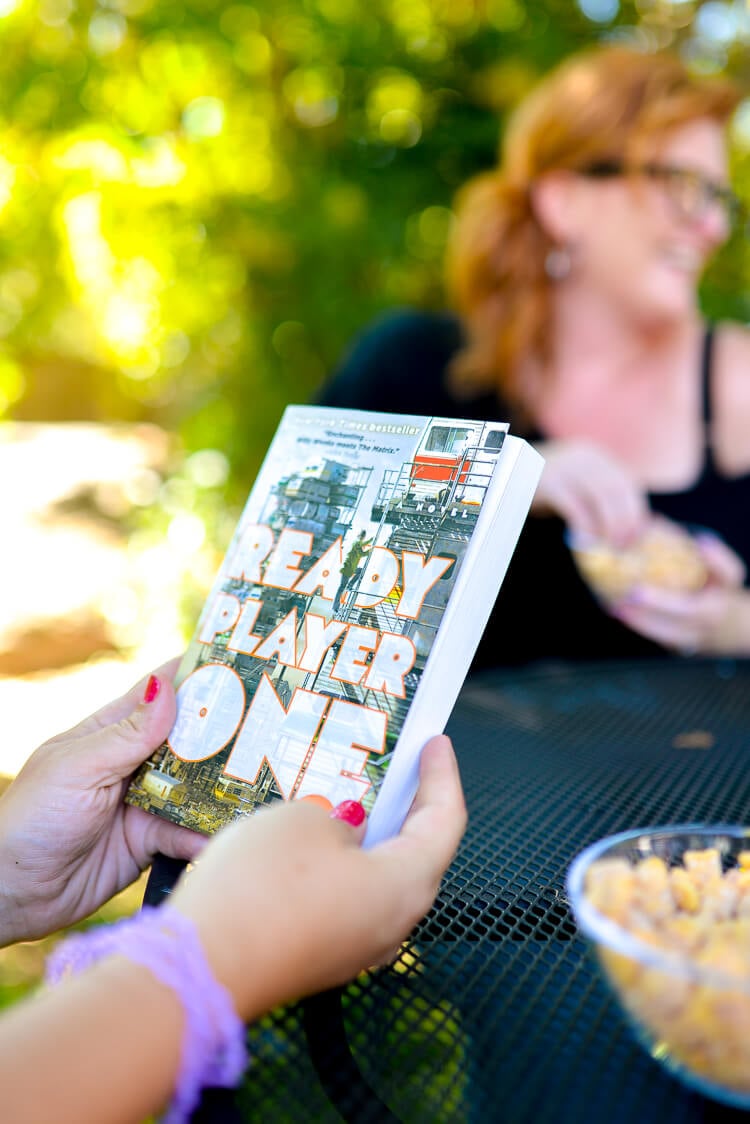 Recently I gathered with some friends for our book club where we read Ready Player One. I decided to go all out and create geeky Ready Player One inspired projects, just because I love this book so much!
Acid Wash Jeans
My friends and I wanted to harken back to the 80s with our outfits for book club. "80's Geek Chic" was the goal. As I went through my recently purged closet, however, I realized I didn't really have anything that really worked. So I decided to grab some Clorox bleach and give an old pair of jeans an acid wash. It's easy!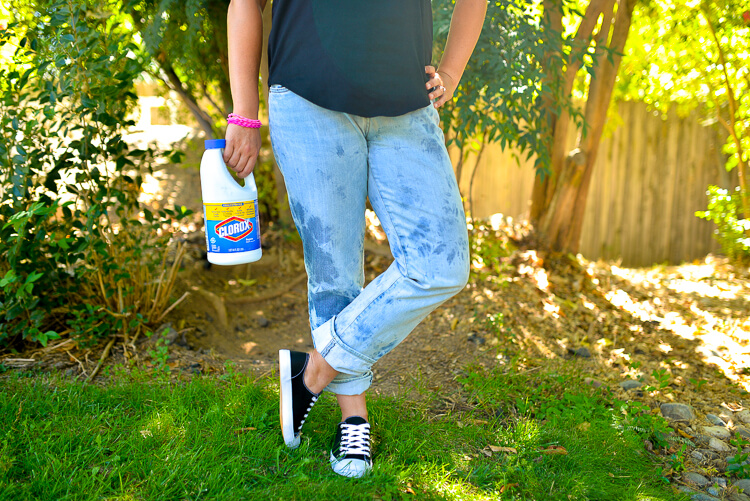 Supplies:
Old pair of jeans
Clorox Bleach from The Clorox Company
Rubber Bands
Water
Bucket
Rubber gloves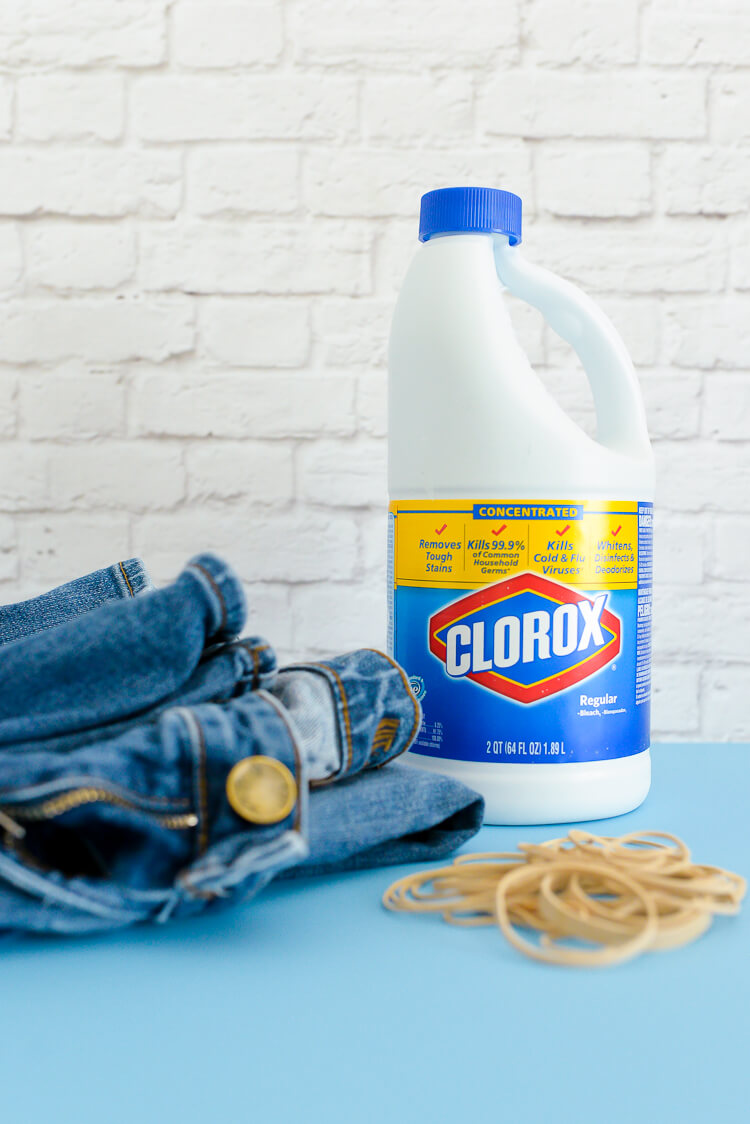 Process:
Start by knotting your jeans in different places. Remember that the places that are less knotted will be the lightest areas of your finished acid was jeans.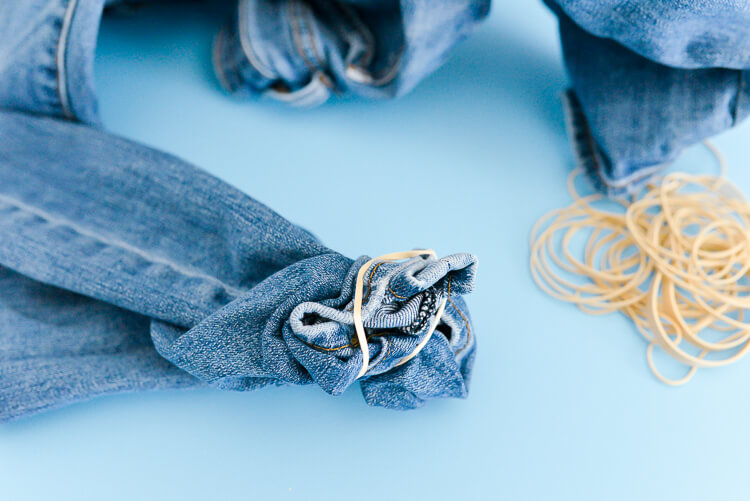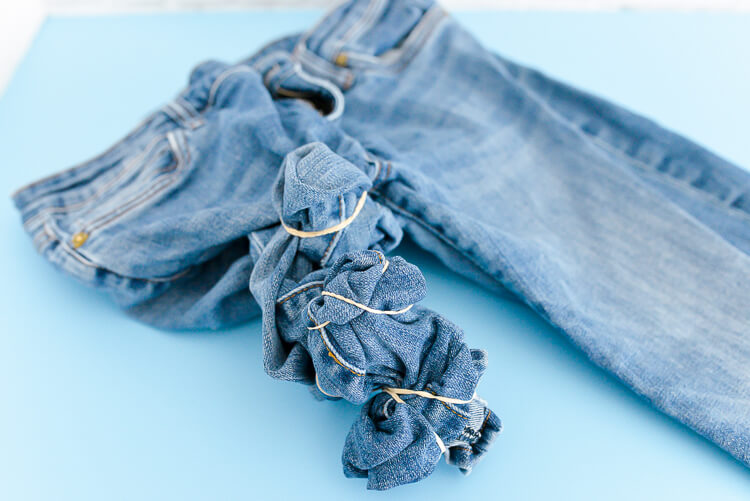 Once you have a ball-o-jeans, mix 1 part bleach to 1 part water in a bucket (make sure you're in a ventilated area). Submerge your jeans, wearing rubber gloves to protect your skin. My bucket was a little small, so I rotated my jeans every few minutes. I soaked them for about 20 minutes.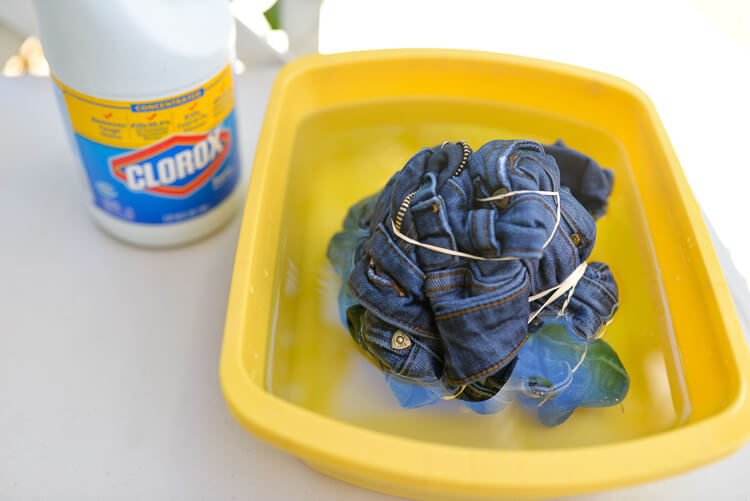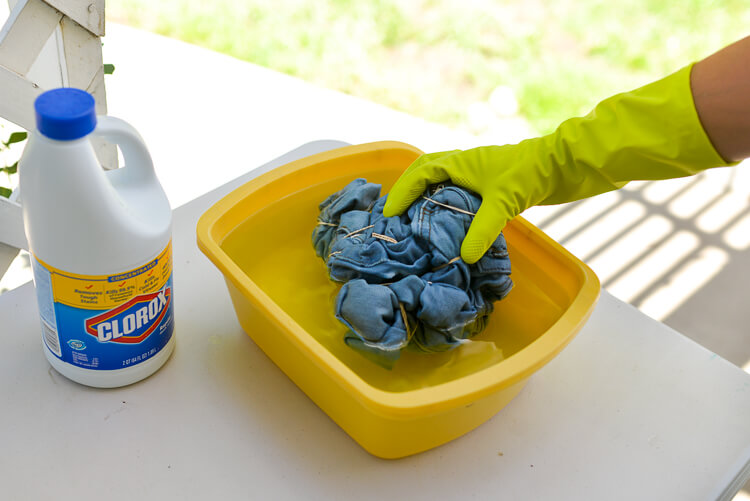 I rinsed them off on the concrete using a garden hose, and hung on the line to dry out. On the line in the sun, they lightened even more. Then I washed and dried them like normal.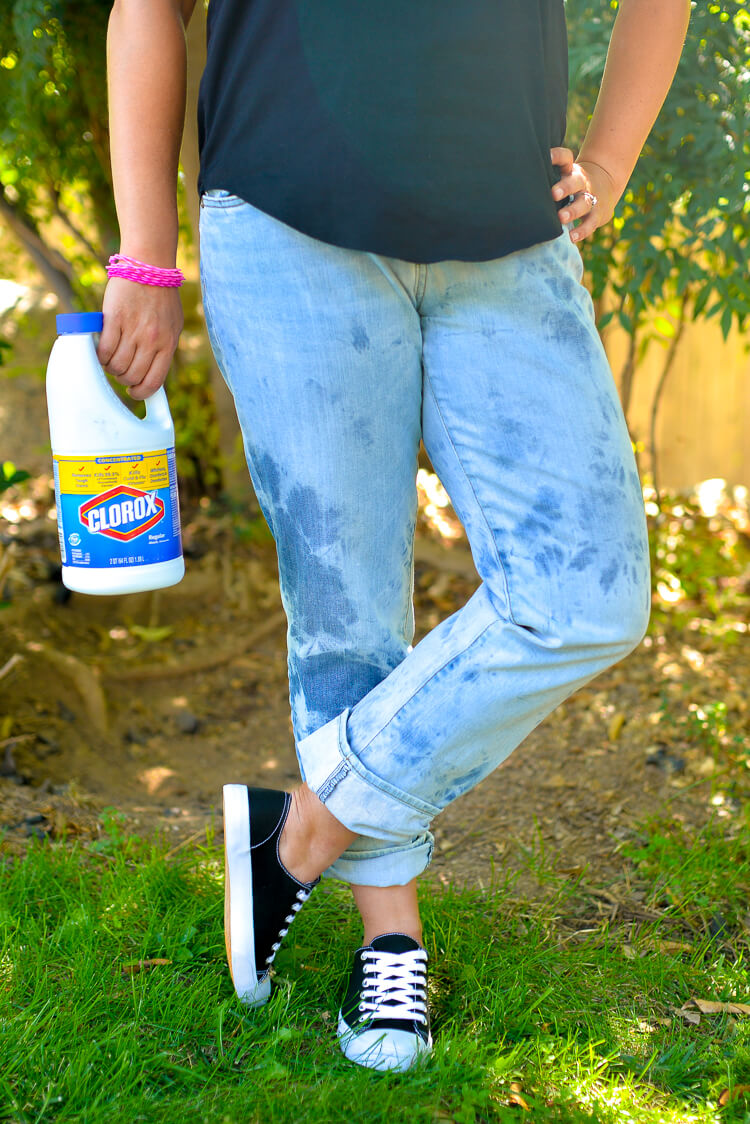 Paired with my (fake) Chuck Taylors—another fun plot point in Ready Player One—and my neon jelly bracelets, I'm feeling very 80s Geek Chic.
Ready Player One Muddy Buddies
Snacks are a must-have at book club. I took one of the most pivotal plot points involving cereal and turned it into a snacky Muddy Buddies (or Puppy Chow, whatever you want to call it) mix!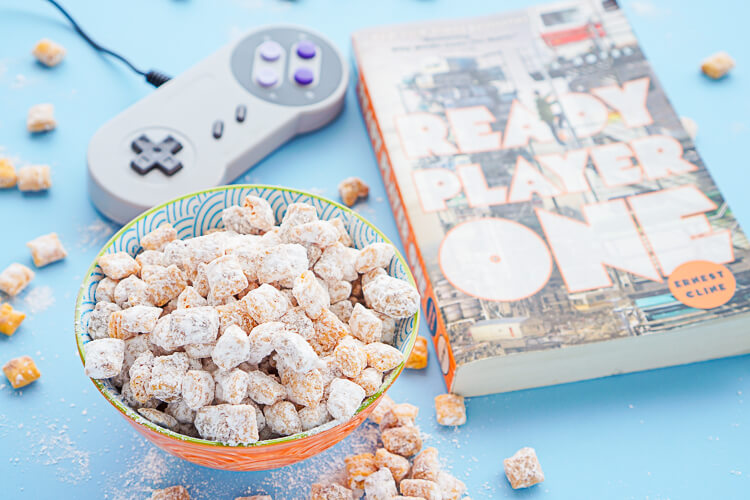 Much like the OASIS, it's addicting — sweet, buttery, and crunchy, all at the same time. This makes a huge portion, great for a book club, but you can divide the recipe if you have a smaller group or just want to make some to nibble on yourself.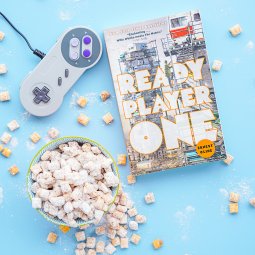 Captain Crunch Muddy Buddies
Sugary, buttery, crunchy—this is one addicting little snack!
Print
Pin
Rate
Supplies
10

cups

Cap'n Crunch cereal

1

bag

butterscotch chips

1

stick

butter

(1/2 cup)

1

tsp

vanilla extract

1.5

cups

powdered sugar

large paper bag
Instructions
Measure the cereal into a large paper bag.

In a medium microwave-safe bowl, add butterscotch chips, chopped butter and vanilla extract. Begin by heating on high for 30 seconds. Take out and stir. Repeat in 15 second increments until the mixture is melted and smooth.

Dump the mixture into the brown paper bag with the cereal. Shake to coat!

Spread on a cookie sheet and allow to cool for 20 minutes.

Add the mixture back into the bag (you may need a new bag if the first one is too buttery), and add the powdered sugar. Shake again to coat.

Lay out again on a cookie sheet to cool.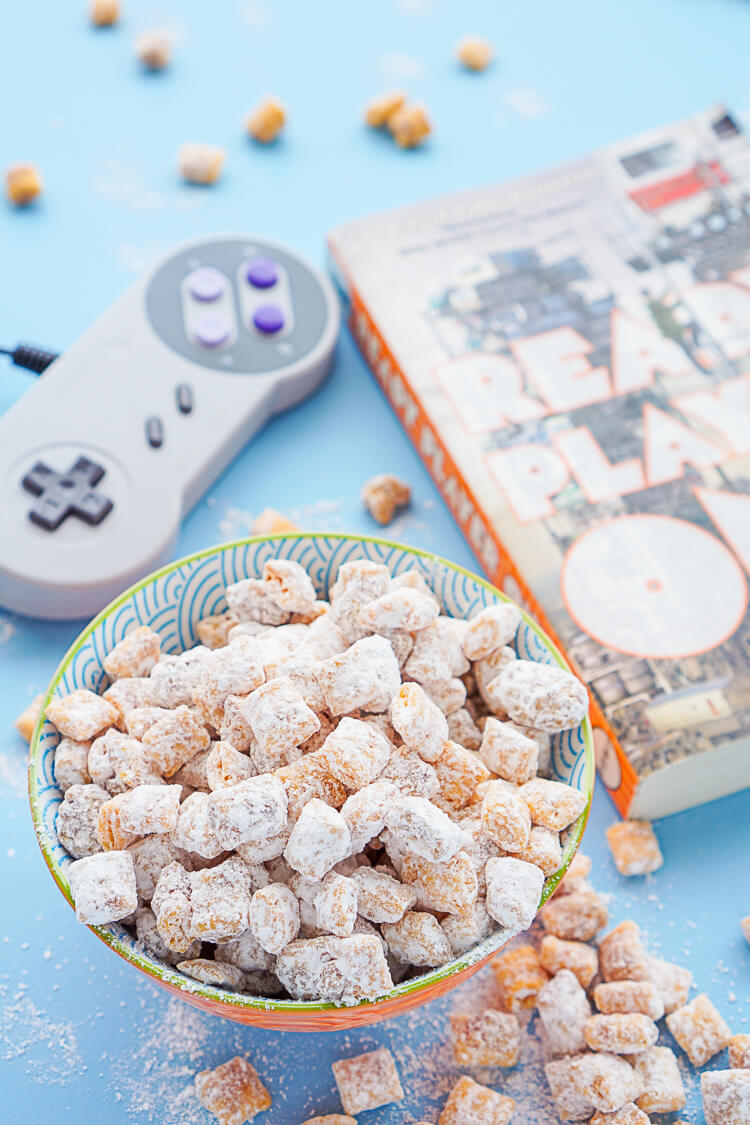 Pac-Man Cut-Outs
Pac-Man plays a pivotal role in Ready Player One, so there was no way I wasn't going to include Pac-Man and the ghosts that chase him, Inky, Blinky, Pinky, and Clyde. I designed SVG files (designed to be cut on an electronic cutter) for these so you can use them however you'd like.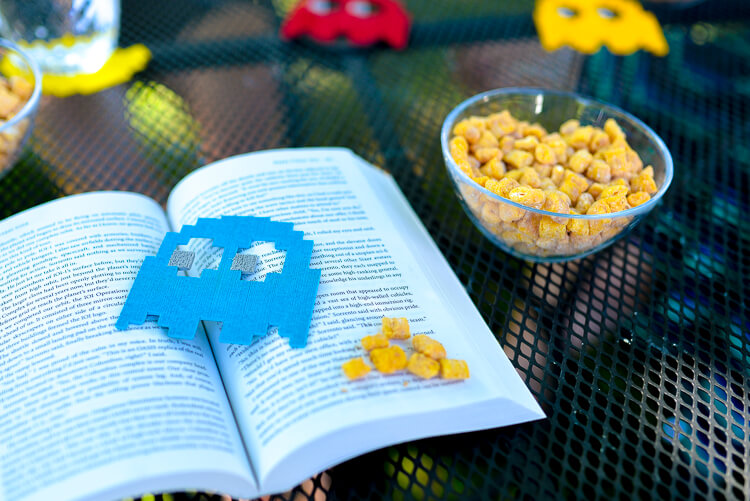 I ended up using craft foam to make coasters (or bookmarks!), but you could cut them and hang them as pennants or use iron-on vinyl to put them on a t-shirt.
Readers Questions
Book club is not complete without questions! I created a printable set of questions to get your book club started off thinking about the book.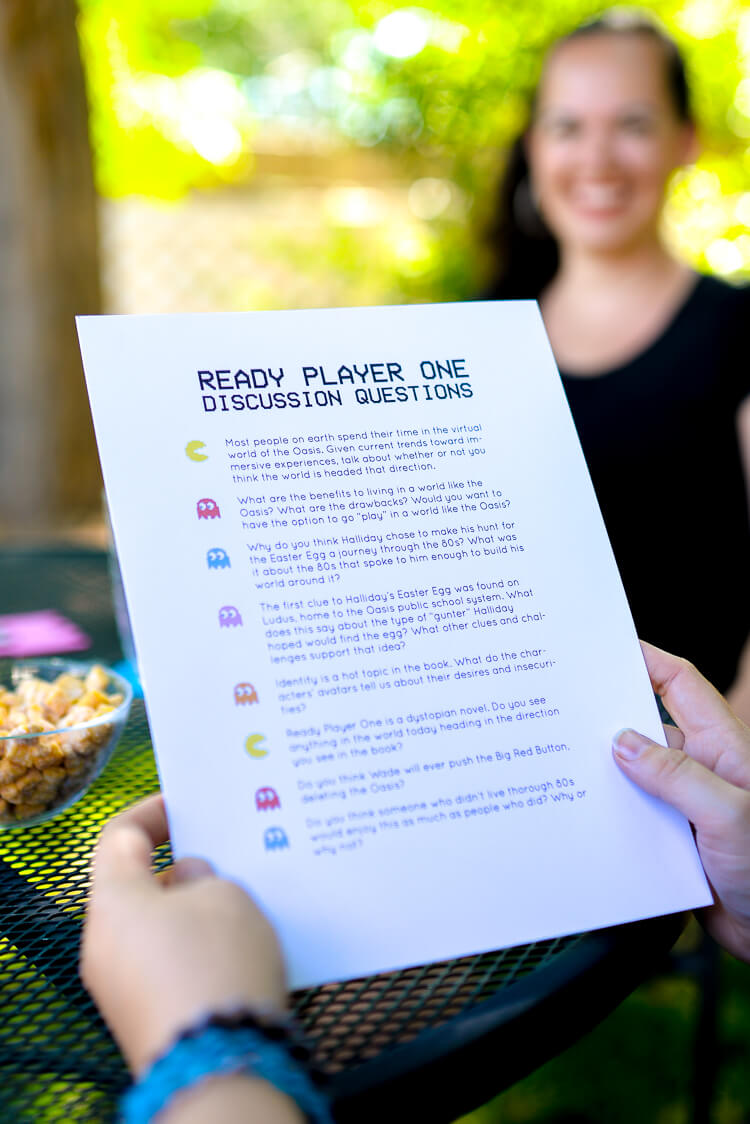 Or, of course, you can just talk about the cool 80s references and what it would be like to live in the OASIS. Which is precisely what we did almost all night. But if you need some starters, you can download the printable questions here.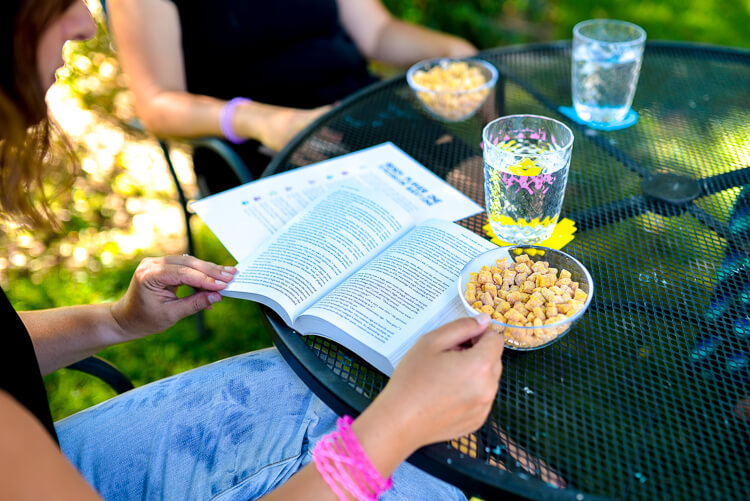 Playlist
Ready Player One is absolutely full of references to music from the 80s. For the our evening, I downloaded some of my favorite tunes and played them on low while we talked. Sometimes we broke out into spontaneous song (it's impossible not to when Billy Idol's Rebel Yell comes on!).
I also created a playlist on iTunes so you can also download your favorites from the book! It's an epic 80s playlist and so much fun to listen to.
We seriously had a blast hanging out and talking about Ready Player One. If you haven't read it, definitely put it on your list, especially if you were young in the 80s. I haven't met anyone my age (I'm 30…er…something) that hasn't absolutely loved it! Then, pass it on to a friend!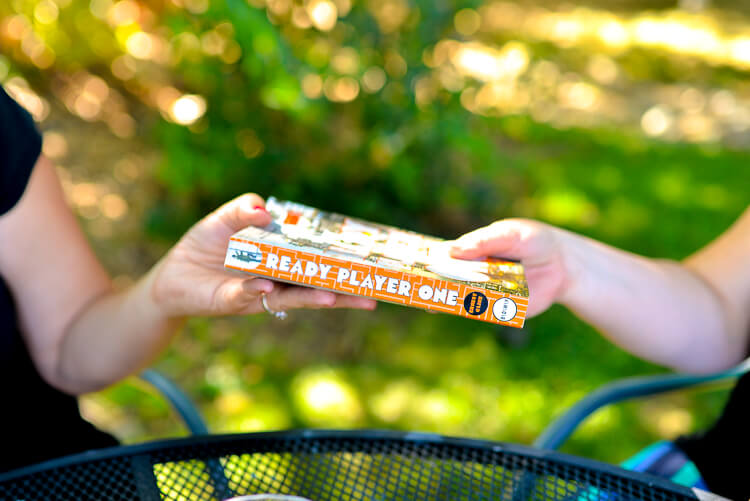 What is your favorite way to gather with a small group of friends? I'd love to hear your ideas in the comments!


More yummy dessert recipes:
Latest posts by Cori George
(see all)