Last updated on February 28th, 2018 at 03:36 pm
This quick sew pillow case takes only 13 1/2 minutes to sew! This is a great beginner sewing project that anyone can do.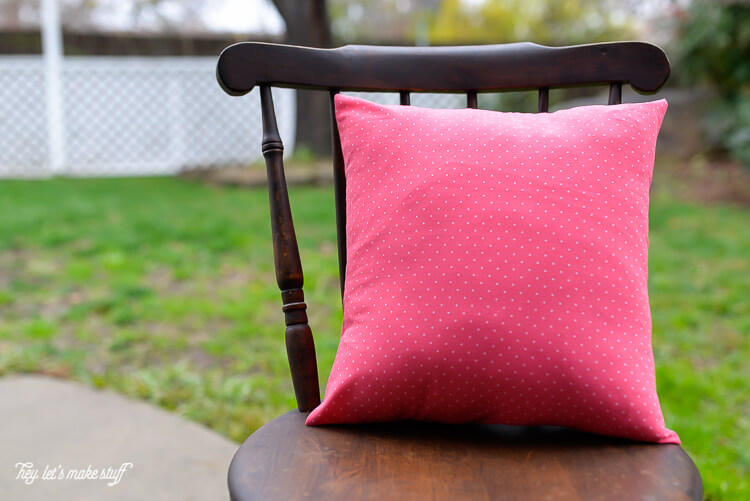 Next week, I'm sharing a tutorial that outlines how to use Cricut Iron-On Vinyl. But to create that post, I needed to iron the vinyl onto something. So I whipped up a quick little 14″ pillowcase—and timed myself to see just how quick it came together. 13 1/2 minutes! I probably would have been even faster if I wasn't such a stickler with the iron.
You just need the most basic of sewing skills to make this pillowcase. In total, I sewed six straight lines. You can do this!
Quick Sew Pillowcase Supplies
15″ x 35″ piece of fabric (see bottom of this post for additional sizes)
Coordinating thread
Note about fabric: Home decor fabric works the best for pillows. I used a simple quilting cotton for this project because the iron-on vinyl works so well on it, plus it's what I had on hand!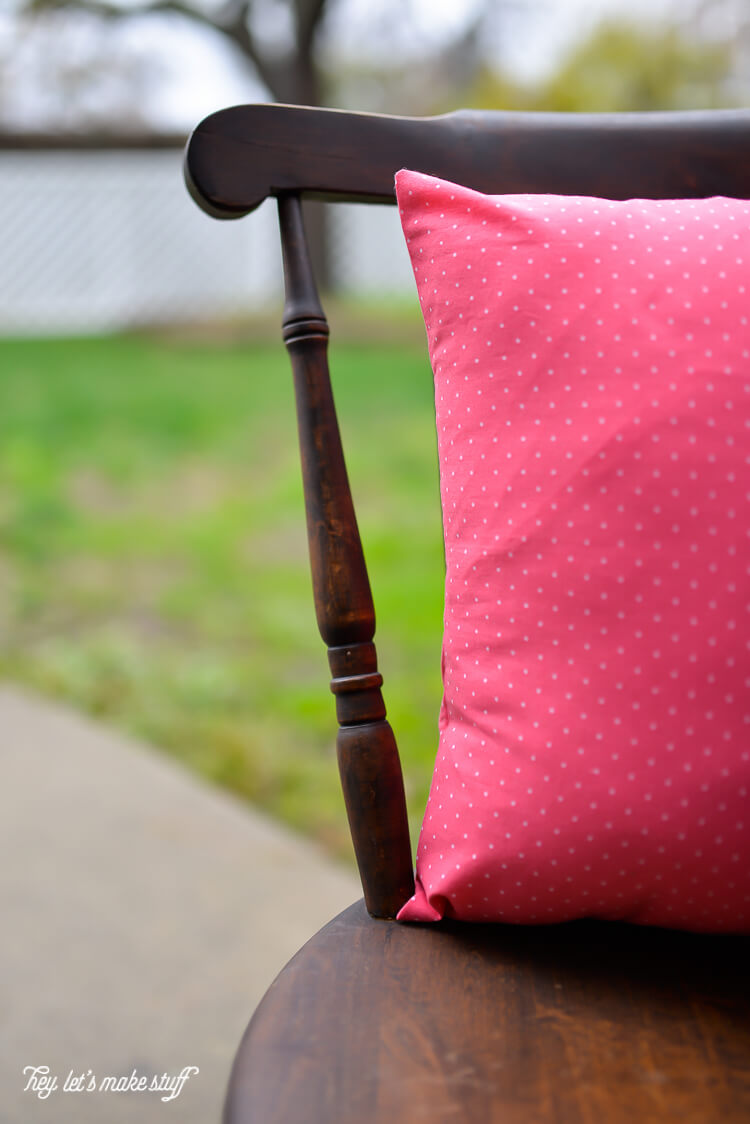 Quick Sew Pillowcase Directions
Cut your piece of fabric to 15″ x 35″. This is particularly easy if you have a cutting mat, ruler, and rotary cutter. My fabric is folded in half in the below photo. Press it if necessary.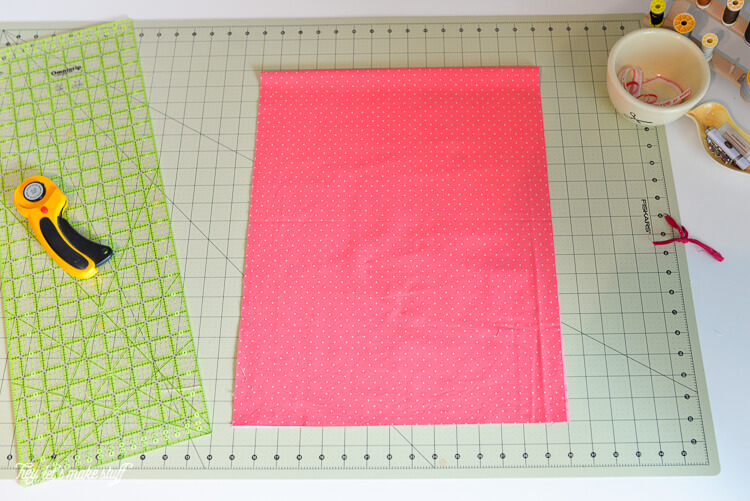 Hem each of the short ends of your fabric 1/2″. I use two lines of stitching to make it stronger — plus I think it looks nicer. One line 1/4″ from the raw edge and one 1/4″ from the folded edge.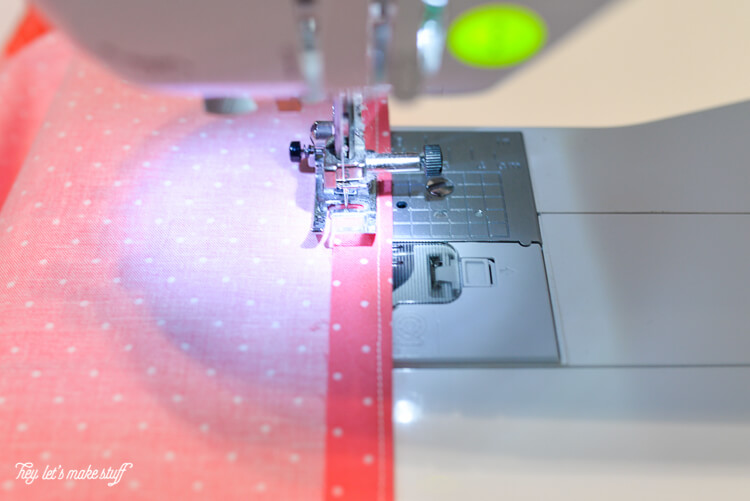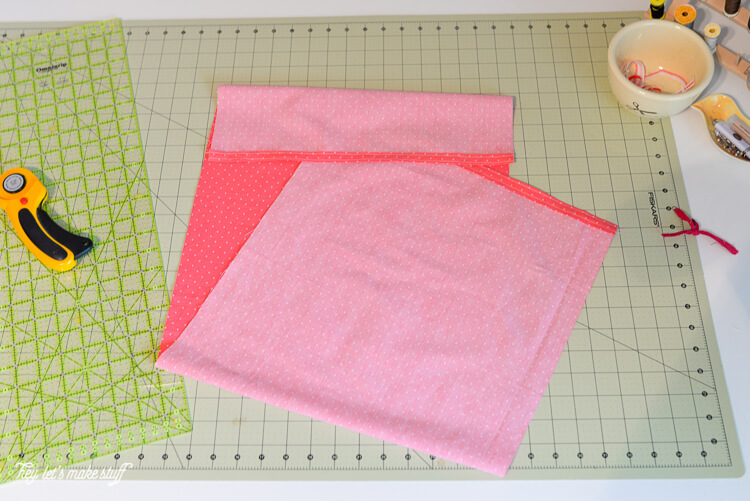 Fold the fabric so that it is 14″ square, right sides together. The two ends will overlap creating an envelope enclosure once sewn.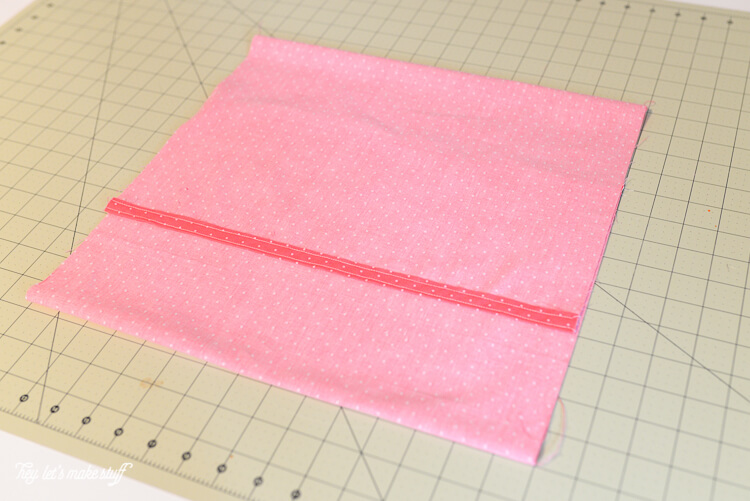 I like to use a few pins on the hemmed edges to make sure they don't creep as I sew. Sew down the raw edges using a 1/2″ seam allowance. Use a little stay stitch at either end to secure it.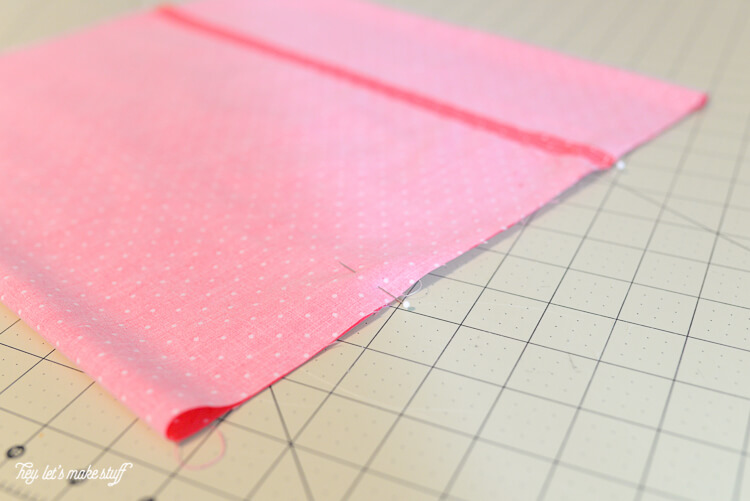 Press it flat. Turn right side out and you have a pillowcase!
I had a very fluffy pillow form I used for this pillow — might add another 1/2″ if I make another pillowcase for this particular pillow form in the future. That's the nice thing about this pillowcase — it's very easy to modify!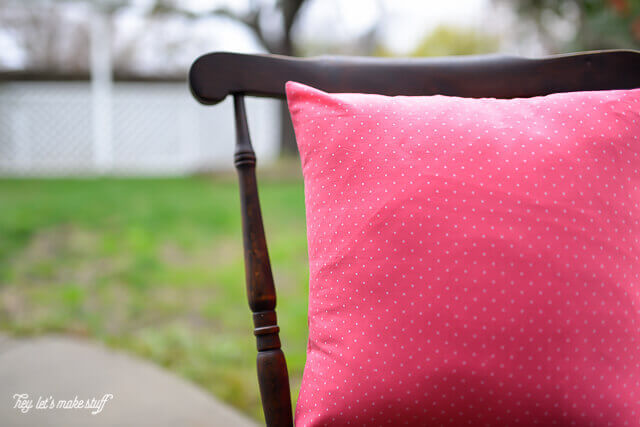 Math for Additional Pillowcase Sizes
Width of fabric = 1″ wider than your pillow form.
Length of fabric = 7″ longer than twice your pillow form (14 x 2 + 7 = 35″)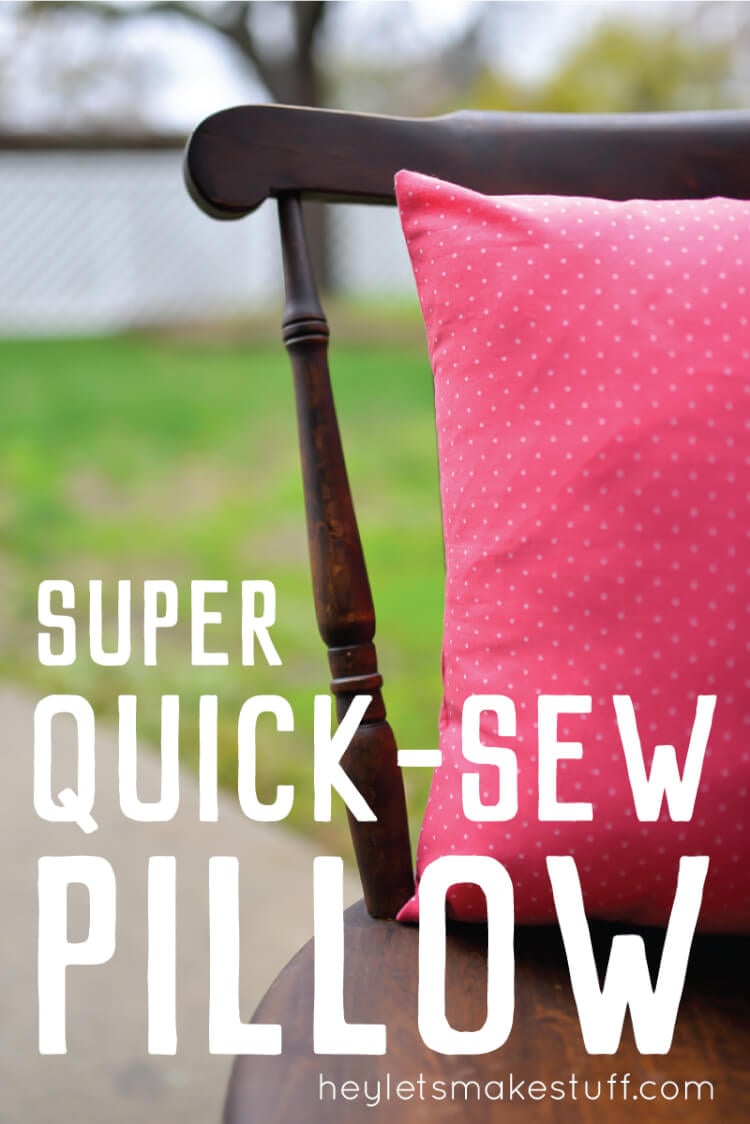 More Easy-Sew Projects: