Get these printable wrapping paper sheets and get coloring! Two sizes of coloring page to print; perfect for stocking stuffers.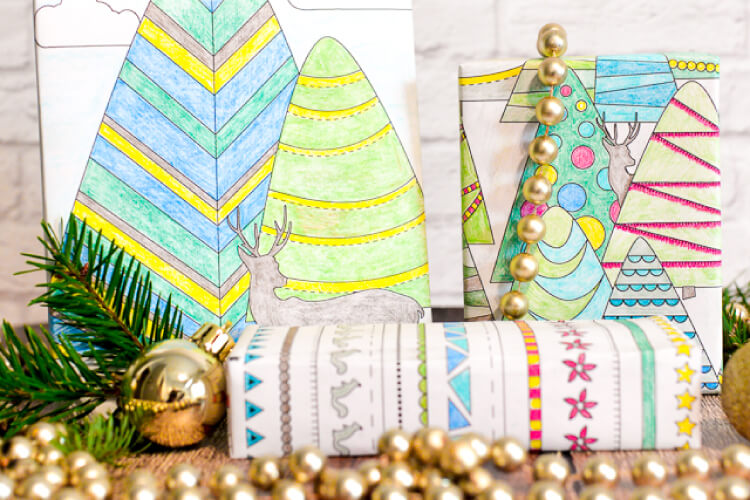 When I was in the hospital waiting for the twins to be born, people gave me a lot of advice for passing the time while I was on bed rest—binge watch a TV show, read a novel or a stack of magazines, knit. But my concentration was absolutely shot. I was frustrated that I was unexpectedly in the hospital and was constantly worried about the babies.
Then my mom brought me an adult coloring book of intricate Nordic designs. That was it! Coloring was the perfect distraction. It was focus without thinking. For the next five days until the babies were born, I spent most of my time with those coloring pages. They held my attention and allowed me to relax. I was hooked!
I've been using coloring as a stress-reliever ever since. And trust me. With twin babies, you need a good stress-reliever!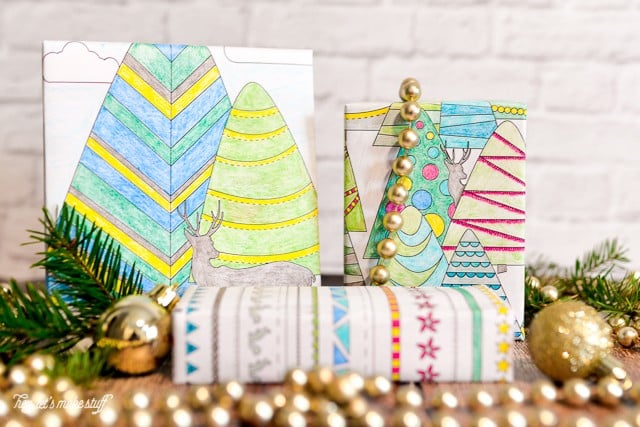 For Christmas this year I've designed some fun holiday wrapping sheets that you can print at home and use as coloring pages. They are perfect for wrapping small gifts or stocking stuffers. You can also get your own free coloring pages by selecting "free pages" to download your own free Prismacolor coloring pages!
I've created three different coloring pages—a large-scale design with trees and a deer (that can also be a fun as a coloring page for kids) as well as a more intricate design full of trees and a stripe-style pattern.
You can download them in 8.5″ x 11″ or 11″ x 17″.
Enter your first name and email address in the box below for access to this freebie, along with other fun free files in our email newsletter! If you have already received a freebie from my site, just enter your information again—you won't be added to any additional lists.
This freebie is for personal use only. You can learn more about our commercial license.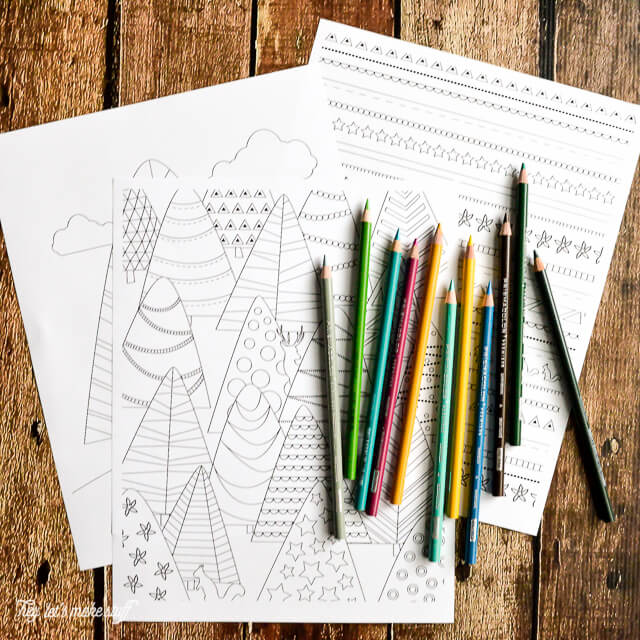 I colored my wrapping paper with Prismacolor Premier Colored Pencils that I picked up from Michaels. I chose a selection of colors that I thought would work well for these sheets—greens and blues with a pop of yellow and magenta. Traditional Christmas colors aren't my jam, so it was fun to create a new holiday palette with some of my favorite colors.
Check Out Our Printable Christmas Games Bundle!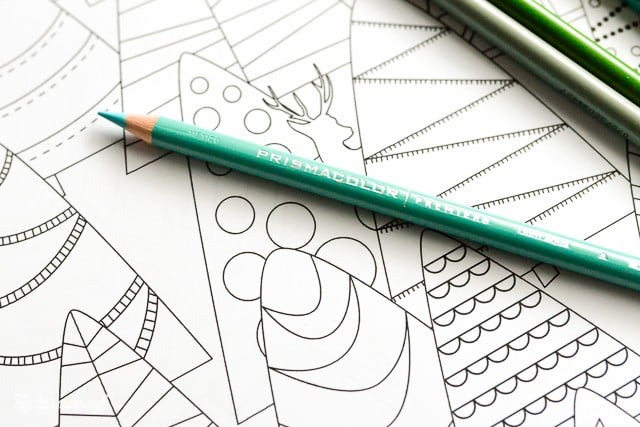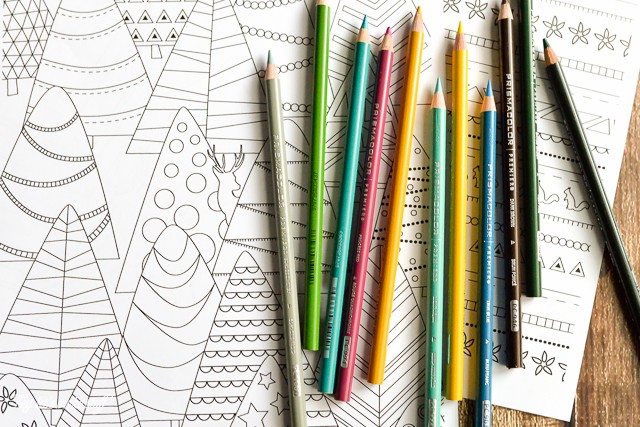 Then I got to coloring! We've had a really long week with the babies (teething, a stomach bug, and sleep regression!) so I needed a stress-reliever. Sitting down to color during nap time has been a lifesaver. Focus without thinking. Perfect.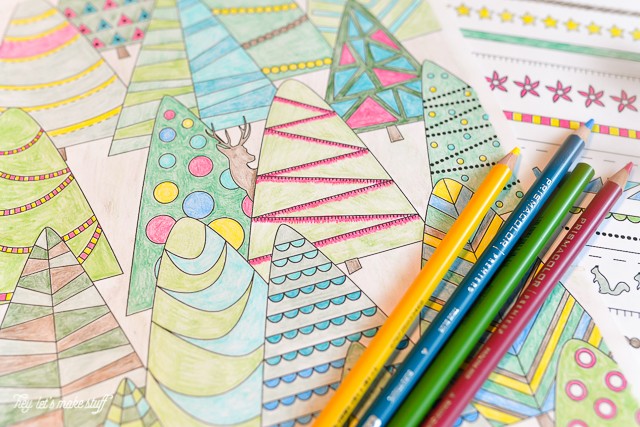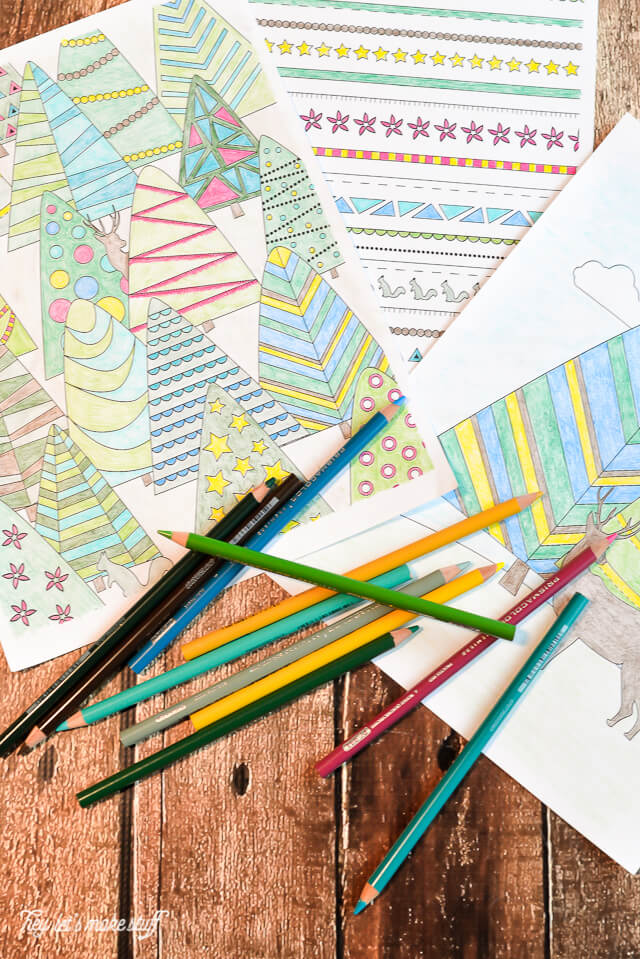 I loved using the Prismacolor pencils — lots of color without a lot of effort. I particularly liked the shades of aqua. Definitely going to be using those all the time in my coloring adventures!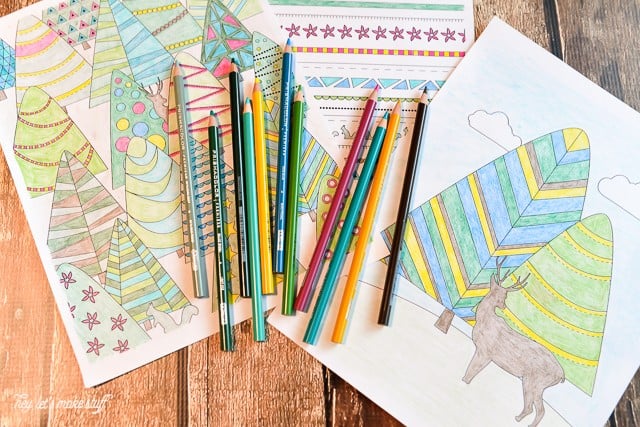 Once I was done coloring my sheets, I wrapped up a few stocking stuffers for my husband—I love how different and festive it us to use instead of traditional wrapping paper.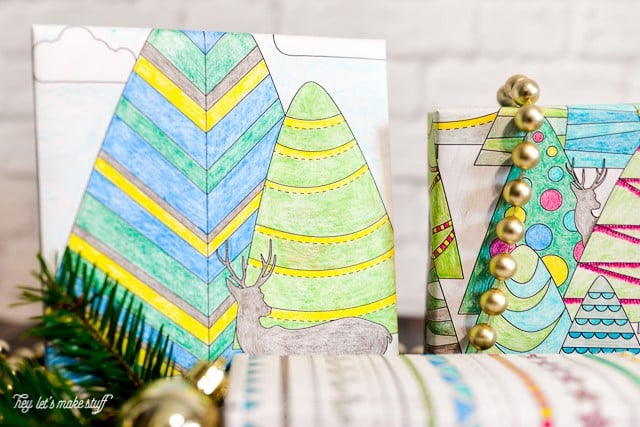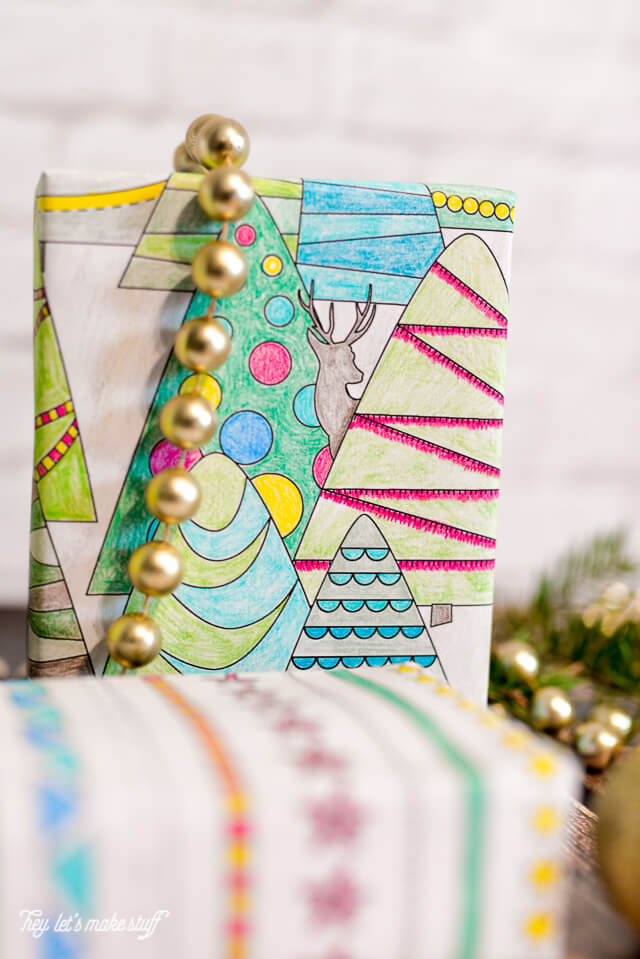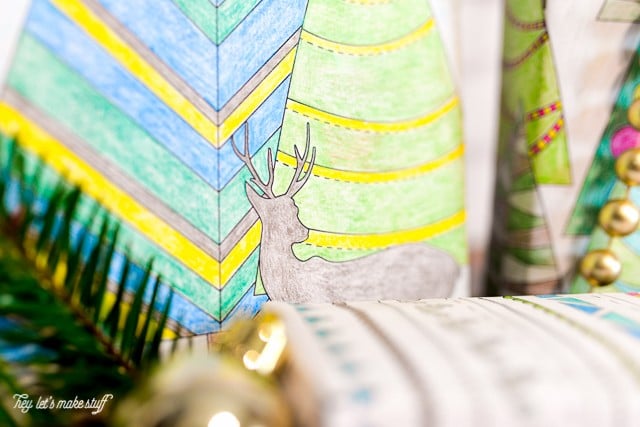 I started to put bows on them, but I didn't want to cover anything up! I think they stand alone nicely.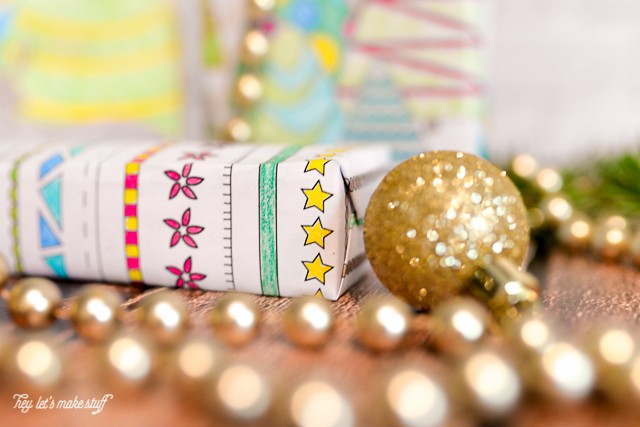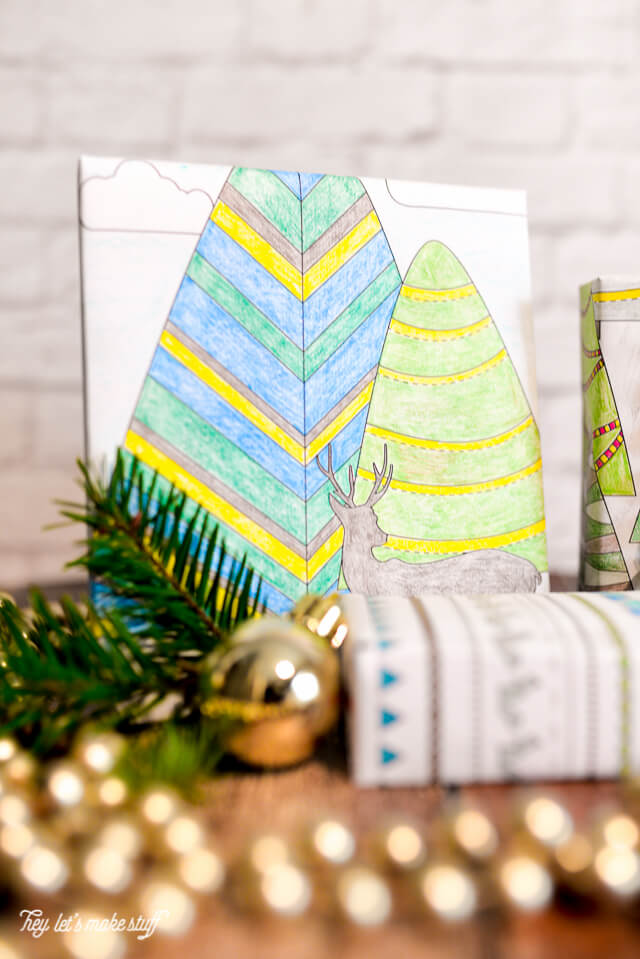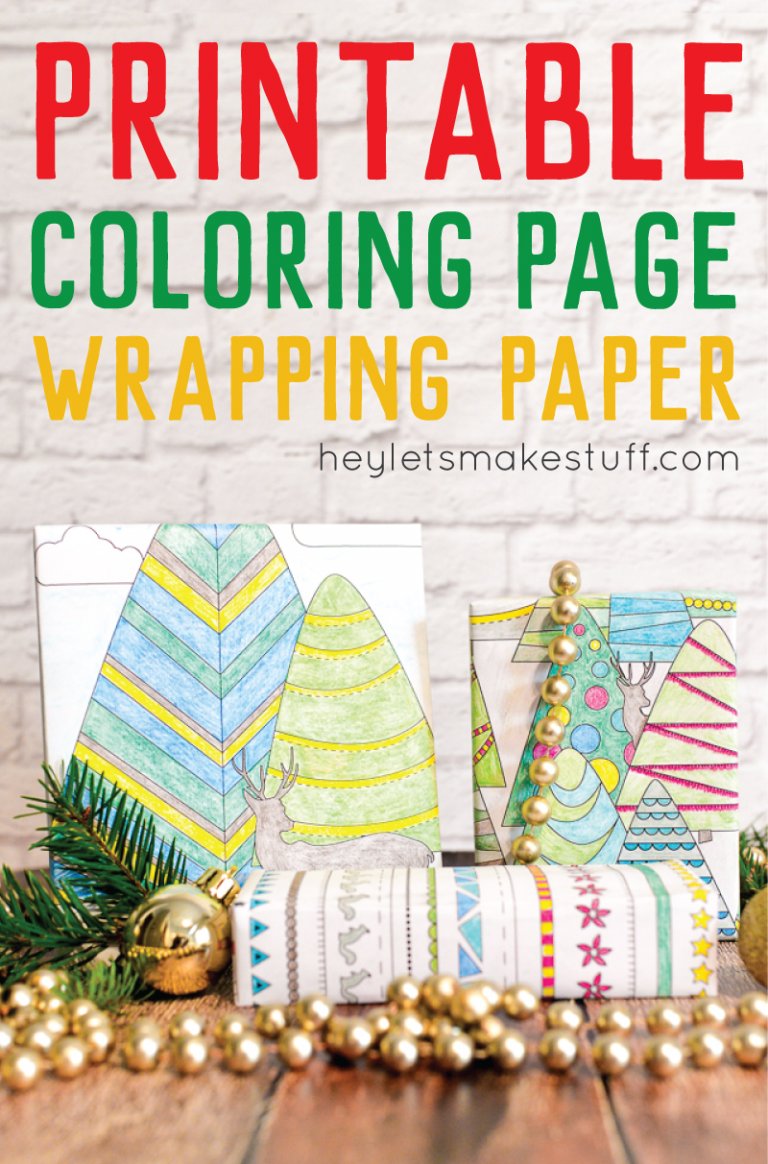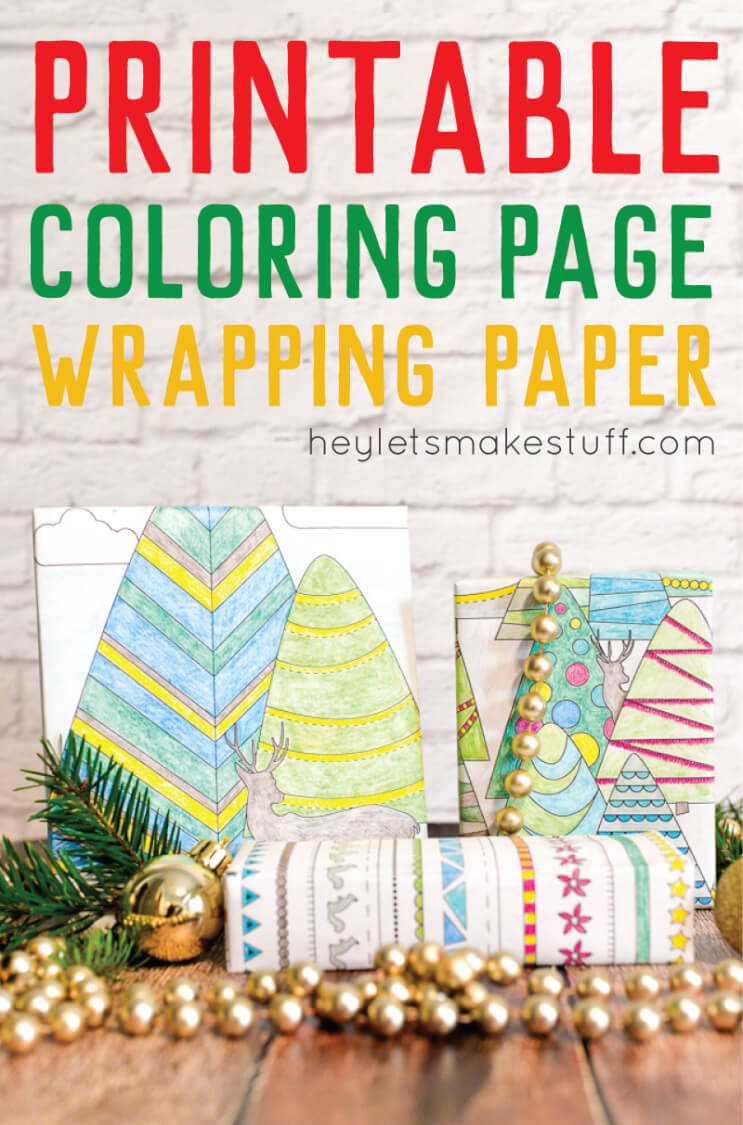 More Christmas Fun
[ess_grid alias="christmas_crafts"]